McLaren needs to become a 'pioneer' in Formula 1 again and use the opportunity afforded by new financial and technical regulations to escape the midfield fight after 2021.
The second-most successful team in F1 has not won a title since Lewis Hamilton's drivers' crown in 2008, while its race win drought stretches back to 2012. But it bounced back from several years in the midfield wilderness to finish best-of-the-rest in fourth behind Mercedes, Ferrari and Red Bull last year.
McLaren has a different set-up to its immediate competitors, such as the works Renault team and Racing Point – which purchases Mercedes gearbox and suspension and for this season is also trying to emulate the team's 2019 car design.
That is a deliberate ploy from Racing Point to put itself in the "fast followers" category and react quickly to what bigger teams are doing, which McLaren team principal Andreas Seidl says is no concern as long as the rules relating to data and personnel transfer within teams are followed.
However, when asked by The Race if McLaren could adopt something similar or would prefer to use the incoming cost cap and technical changes to go toe-to-toe with bigger teams again, Seidl said McLaren will pursue independence and innovation.
"Our ambition and the plan we put in place, with the support we have from our shareholders, it's clear we want to be pioneers again," said Seidl.
"Similar to what McLaren has been in the past. For us it would not be a direction we would have in mind, to be followers.
"It is part of this competition that you always do competitive analysis and you would be crazy not to look at what Mercedes was doing or Red Bull was doing or Ferrari.
"But at the same time you need to build the ambition in the team, without arrogance.
"You aim to do something different at some point in order to go back to winning, because you can only win if you do something better."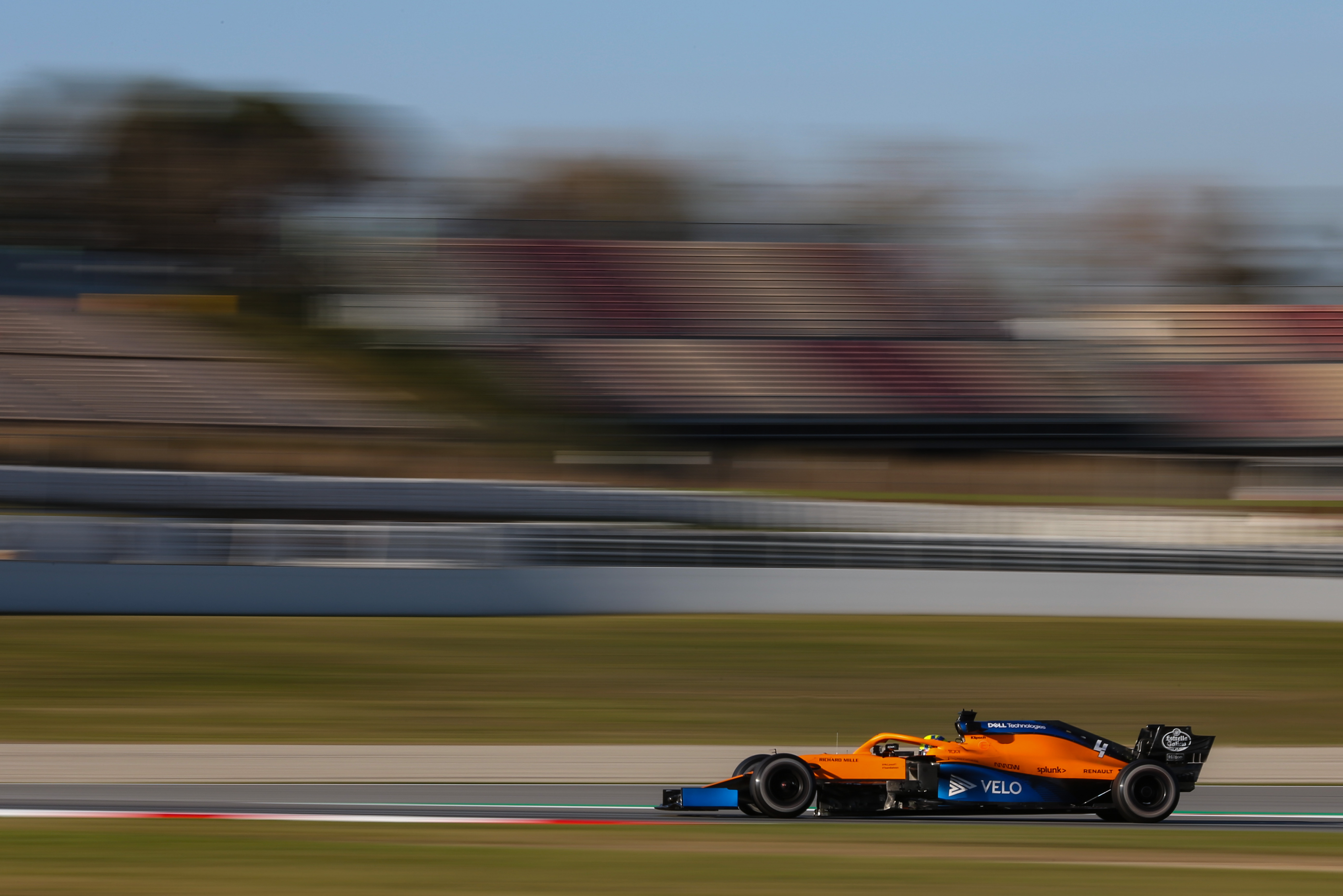 Under the leadership of Seidl, McLaren has also invested a new simulator and reshaped its technical and sporting structure, with the 2020 car the first designed by technical director James Key.
Carlos Sainz Jr said McLaren took a "very basic" version of the MCL35 to the first test, with updates to be unveiled this week in Spain.
However, Seidl still believes McLaren has had a stellar start to testing, saying he is "really, really happy at how it went so far" and the team's best start for "many, many years".
"In terms of programme and test points I'm very happy to tick off a lot of boxes on our job list," he said.
"Without this reliability, we simply could not get through this run plan every day. We focus on ourselves, we don't focus on lap times and so on.
"We continuously bring new parts to the car as well, we make deliveries that come from the factory and its great to see this momentum we are having.
"So far the car is doing what we expect from it so it is great to see this correlation. So I'm very happy."