After an ultra-productive first week of testing, Red Bull's lap count dropped in week two and its drivers seemed to spend more time than others having off-track moments.
Yet Red Bull, its lead driver Max Verstappen, and engine supplier Honda all seem quietly confident after a pre-season spent ticking every box, including trialling new elements like its updated aerodynamic package around the bargeboards.
"It was never the target to run as much as last week," says Verstappen. "I think we have done our long runs and everything, which is a bit boring, so I am checking the car, sometimes trying a few things, and sometimes things don't work out."
Set-up experimentation came to the fore as Red Bull started to arrow in on its optimum performance in week two, but there was no headline time.
That suggests we have no real indicator of Red Bull's pace. Except…
A near-emergency stop on the finish line while on a strong lap near the end of testing left Verstappen only half a second down on the fast time, despite heavy braking and downshifting to fourth to decelerate from 166mph down to 102mph.
"It is a lot more fun to drive the car like that instead of all the time a lot of laps in a row," says Verstappen of his flirtation with performance running.
"It all seemed to be working quite well, and we were not running the softest compound, but still I think the balance of the car was good."
That lap time manipulation, Verstappen's body language out of the car, the casual dismissal of whatever instability may or may not be causing the spins, plus the positivity of team boss Christian Horner and modest happiness of Honda technical director Toyoharu Tanabe all combined to create an impossible-to-ignore aura of confidence around this package in Spain.
Red Bull and Honda have been careful not to create massive expectation in their short time together.
After testing, anything less than fighting Mercedes in Australia will be a disappointment.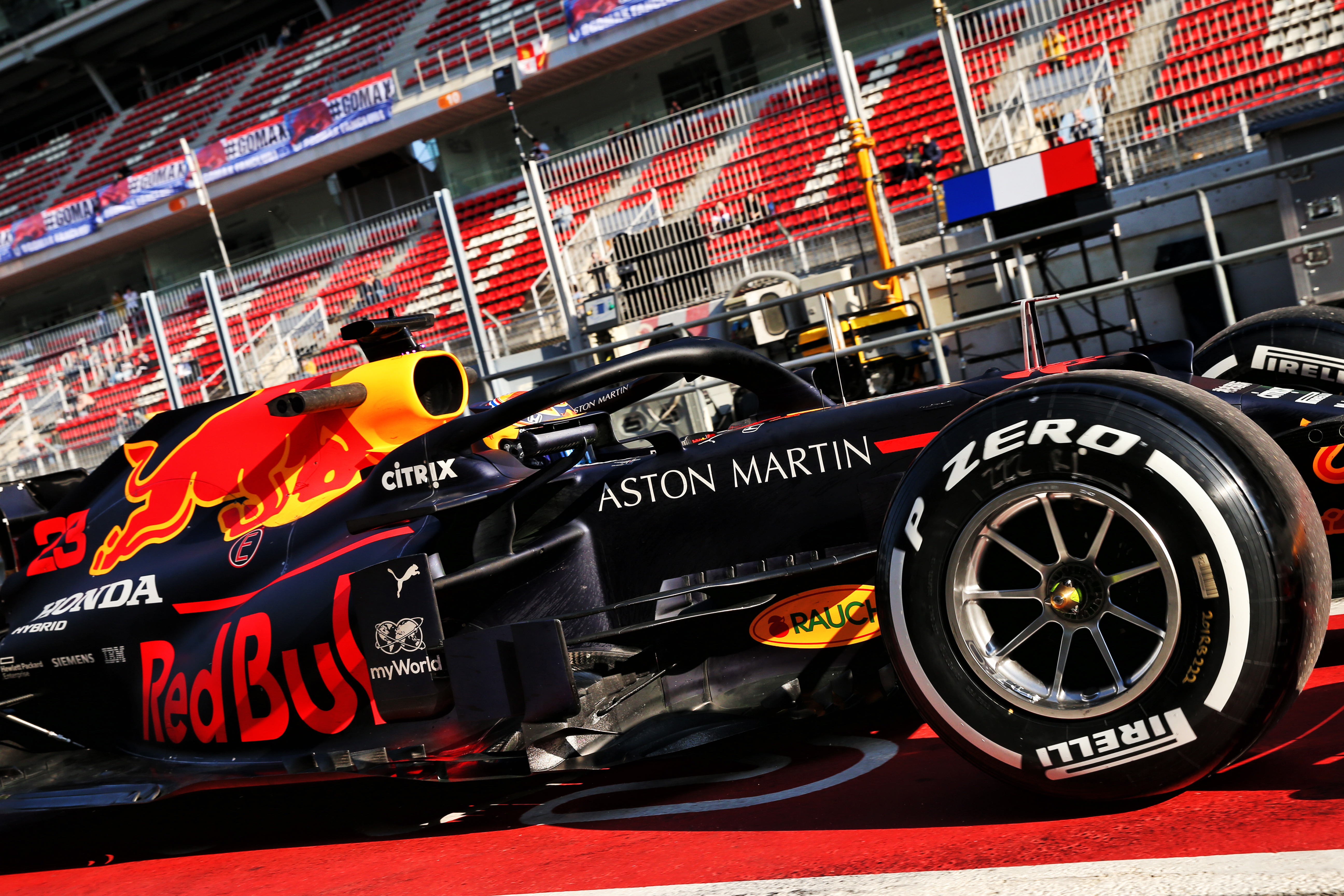 Gary Anderson's trackside verdict

At times the Red Bull looked exceptional, but on the final day it doesn't quite look as strong.
There was nothing majorly wrong, the car was doing everything very well but it just looked like the drivers were needing to hustle it as opposed to the times coming more naturally.
There are a few hints of instability, which is shown by how many times Max Verstappen and Alex Albon had offs. The Red Bull is a high-rake car and that takes some effort to make that concept work correctly.
You have to ensure that your aerodynamics and the vortices that are generated to help seal the sides of the under floor actually function correctly or you will get some inconsistency of downforce.
On the track with varying wind conditions and different steering locks this problem can be magnified.
Red Bull will optimise all of this in CFD and the windtunnel but it can be different on the track Especially when the wind gets up.
The car has usually been good in slow corners but Red Bull has yet to optimise the RB16 there.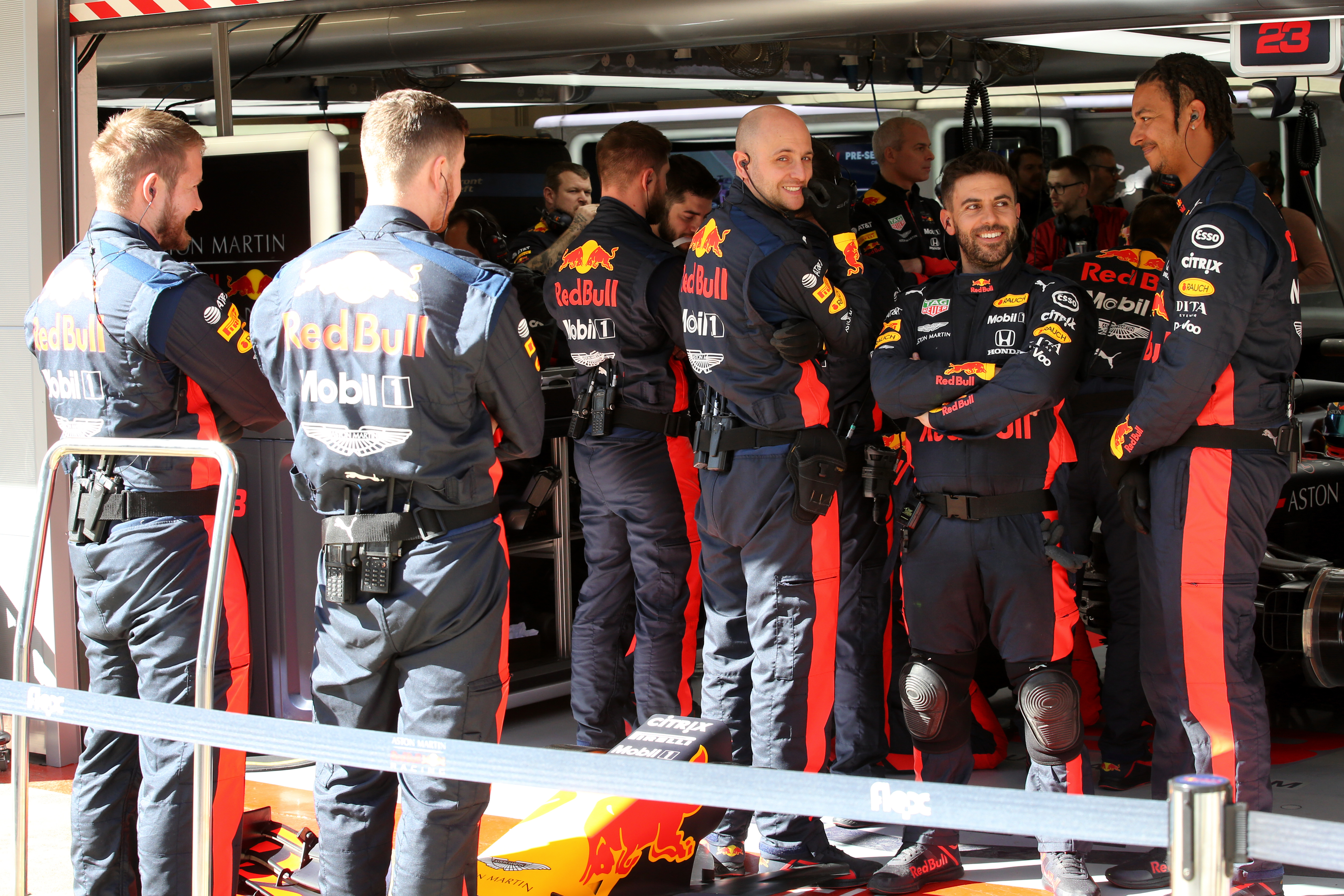 The data
Best time: 1m16.269s, Max Verstappen, Friday week two. 0.537s off the pace
Mileage: 780 laps, 123 off Mercedes' benchmark
In the news
Red Bull firmly established itself as Mercedes' most likely under-the-radar challenger in week one, when Gary Anderson's trackside observations marked it out as something a bit special and its mileage showed Honda was firmly on track with its preparations.
The team wasn't done yet either, with a significant upgrade coming to its bargeboards for week two.