Alfa Romeo's reactiveness has impressed new reserve driver Robert Kubica during Formula 1 pre-season testing.
Kubica's return to grand prix racing after the horrible injury he suffered in early 2011 lasted just one season with Williams, but he has retained an F1 role with his move to Alfa.
He drove the team's new C39 twice in pre-season testing, completing half a day running on the Wednesday of each Barcelona test and setting the fastest time of the day as the second week began.
While those lap times were not representative because of the various programmes being undertaken by different teams, Kubica has been encouraged by other signs within his new team.
"I think we have something in the pocket, and definitely have some new parts coming," said Kubica.
"That's quite optimistic. We did actually improve in a few areas where we struggled last week, where my feeling and all the drivers' feelings was where we had to improve.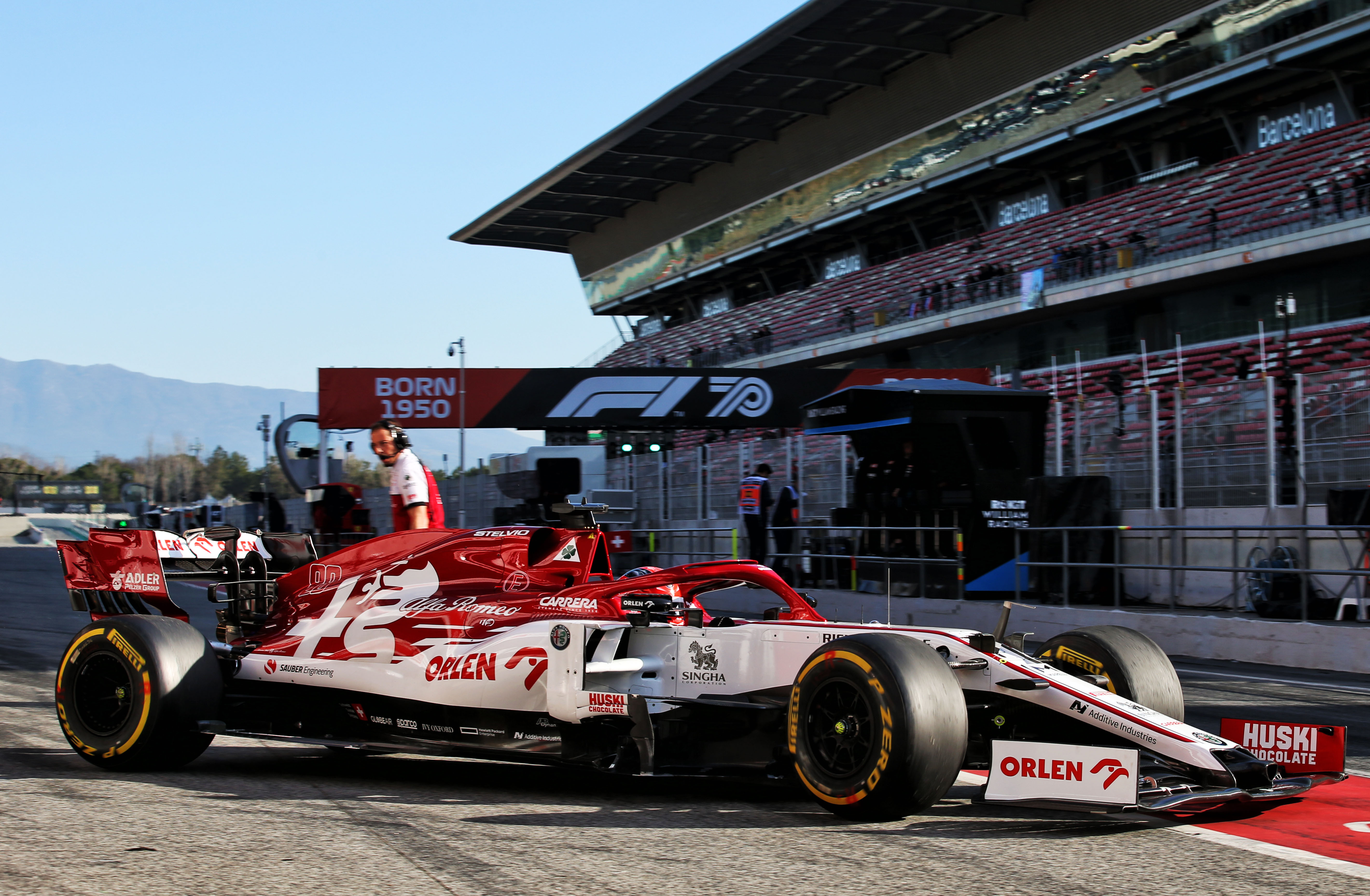 "The reaction was very good, very quick. Still a bit of optimisation, I would say, but it's nice to see when the team is reacting quickly and trying to give value to what you say.
"Hopefully we will be able to improve. Definitely some new parts coming.
"As always, winter testing is quite active and quite busy, and what is also busy is the time after running the cars to try to pick up the right stuff and try to make the right evaluations."
Alfa had a difficult second half of the 2019 season as its encouraging start to the campaign faded through the year.
It introduced several developments but failed to properly re-establish itself as a leading midfield contender.
"What is important is to concentrate on yourself and try to make the right progress when you have new parts and new stuff to test, to give correct feedback and then try to make correct evaluations." he said.
"I think this is going pretty well.
"We did quite a good step on some of the components between the two weeks, which is nice to see the reaction of the team.
"The team delivered a quick solution which for sure will need some optimisation but still it is very nice to see the quick reaction."
Kubica said Alfa was staying "realistic" until the season starts in Australia because it would be "quite easy to make summaries that would be wrong".
"We still have a lot to do, but what is promising is the reaction I have seen [in testing]," he reiterated.
"This is always promising when you see the team reactive and a team that wants to improve things.
"I would not expect us to be king of Australia, but for sure we will try our best.
"What is most important is to stay realistic, to know your place and to keep working."