Formula 1 world champion Lewis Hamilton reckons Mercedes' dual-axis steering system has made rivals question "what the hell's going on" and demonstrates its superior ability to innovate.
The DAS system, which allows the drivers to bring the steering wheel towards them to change the toe angle on the front wheels, turned heads when it was revealed in the first week of pre-season.
Questions were immediately asked about the device's legality while rival teams have admitted they are already researching its potential impact and the viability of replicating it.
Hamilton hailed Mercedes for having the mentality and creativity to search for this kind of innovation after so many years of success, and said the team has become "more open-minded" in employing technical ingenuity.
"We've really been pushing the guys into areas where they're not so comfortable, and we've discovered things that we would never have if we hadn't done that," said Hamilton.
"That was really awesome to kind of break them a little bit, open them up to new ideas.
"That's what's also enabled us to move on and do new things like this.
"It's really great to see them not doing the same thing as everyone else, thinking outside the box and continuing to [do that].
"It's really inspiring to see them continuing to innovate ahead of everyone else.
"I know everyone else will be thinking, 'What the hell's going on?'.
"That's a good thing for us."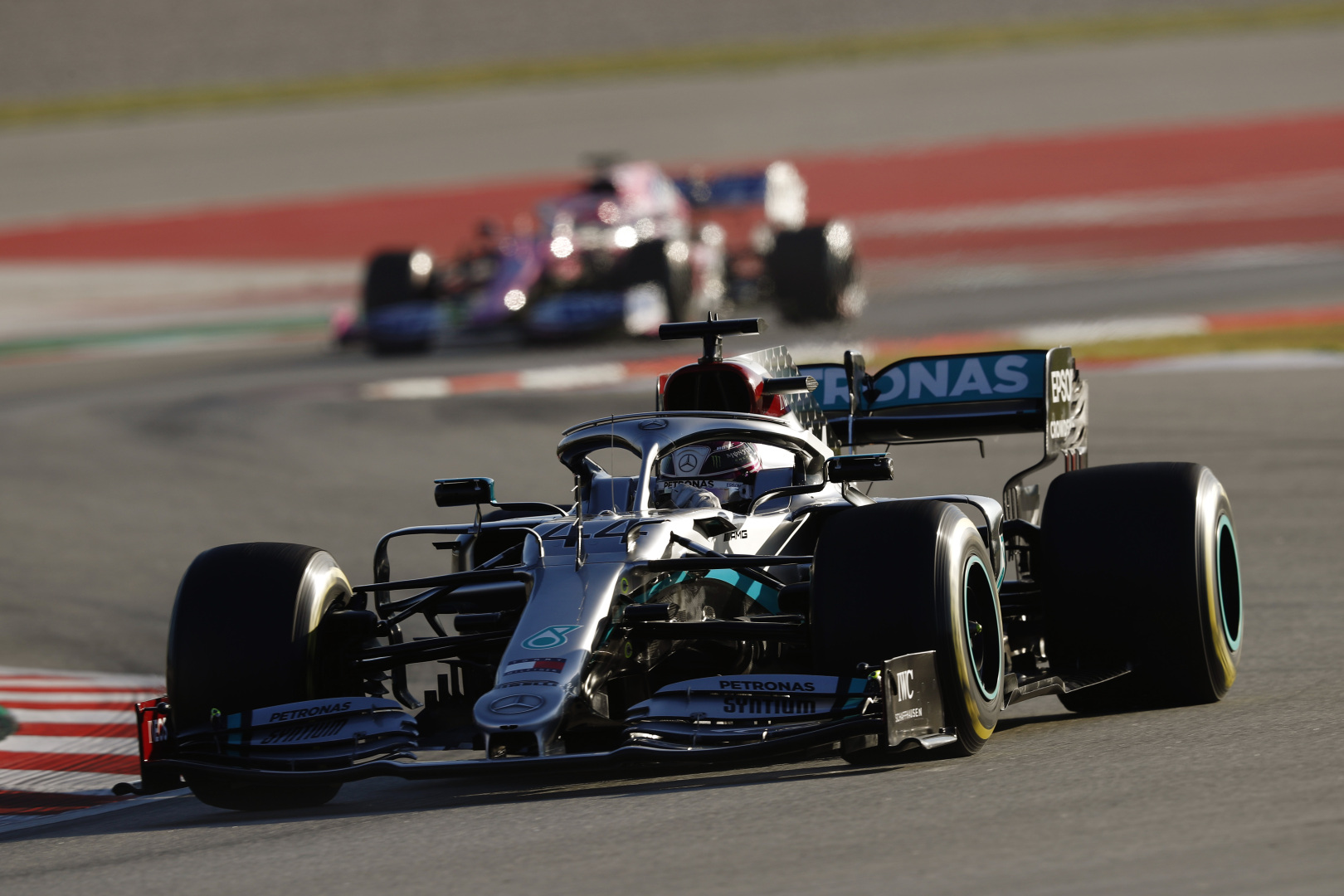 Though Hamilton spoke glowingly of his team's innovative nature, he appeared hesitant to discuss the system at the end of testing.
He said he did not know what the impact would be, but hoped it would be a "huge difference".
"At the moment I don't really use it a lot," he said.
"Sometimes we practice with it. Sometimes we practice without it.
"I don't know how much it will be used, if I'm going to be honest."
Team-mate Valtteri Bottas said Mercedes saw "no reason why not" to use the DAS in the season-opening Australian Grand Prix after a problem-free introduction of the system in testing.
He added that the team was still learning about the device but its function had been quite easy for the drivers to grasp.
"During the test, the engineers had more time to learn from the data and make more of a guideline for us, as drivers, on how to best deal with it and which kind of situations it can bring the advantage," said Bottas.
"How big the advantage it will give us and which tracks is a bit of a question mark.
"But we're happy to have it in the car and it all goes pretty smoothly.
"Everything goes pretty automatically without too much thinking about it and we're using it when we think is best."
Bottas suggested that the DAS will offer the same benefit for both drivers rather than being a tool that could give either the edge if they master how to use it.
"You need to be king of every tool in the car and you need to extract everything out of the car including the new systems," Bottas said.
"We are involved with Lewis trying to extract the maximum out of it.
"From my side I will try to do something better if I can, but we are sharing all the information, all the knowledge of data.
"So eventually for sure we both will be able to extract everything out of it."