The Ferrari Formula 1 team says it considered a system like Mercedes' dual-axis steering in the past but did not pursue the idea because of concerns over its legality and performance benefits.
Mercedes left rivals wide-eyed during the first pre-season test at Barcelona last week when it used its new trick for the first time.
The DAS system allows the driver to pull the steering wheel towards them and change the tracking of the front wheels, in theory to improve the car's set-up depending on whether it is on a straight or approaching a corner.
"The DAS system is something we considered in the past but we didn't design and develop it" :: Mattia Binotto
Mercedes' rivals immediately raised legality queries but have started analysing the DAS in the more detail and exploring whether they need to develop their own.
Last week, Ferrari team boss Mattia Binotto was asked if this type of system was ever tried or considered by Ferrari and replied: "no".
However, on day one of the second test in Spain, Binotto said: "The DAS system is something we considered in the past but we didn't design and develop it.
"The reason first is maybe a legality matter having checked with the FIA at the time.
"Second because we believed it not worthwhile at least for our car and that concept.
"We are looking at what the others are doing at the moment.
"It's a question mark, I'm not sure we will develop it."
The device is outlawed by F1's 2021 regulations, but for this season it appears to have satisfied the FIA's technical department.
Presently, the technical regulations do not allow an adjustment to "any suspension system while the car is in motion", and only cover the "realignment" of two wheels with no reference to how that can be done or prescription that the steering wheel operates on only one axis.
That Mercedes has clarified its device with the FIA and got an initial green light suggests the DAS complies with the rules and is a steering-related device, not suspension-related.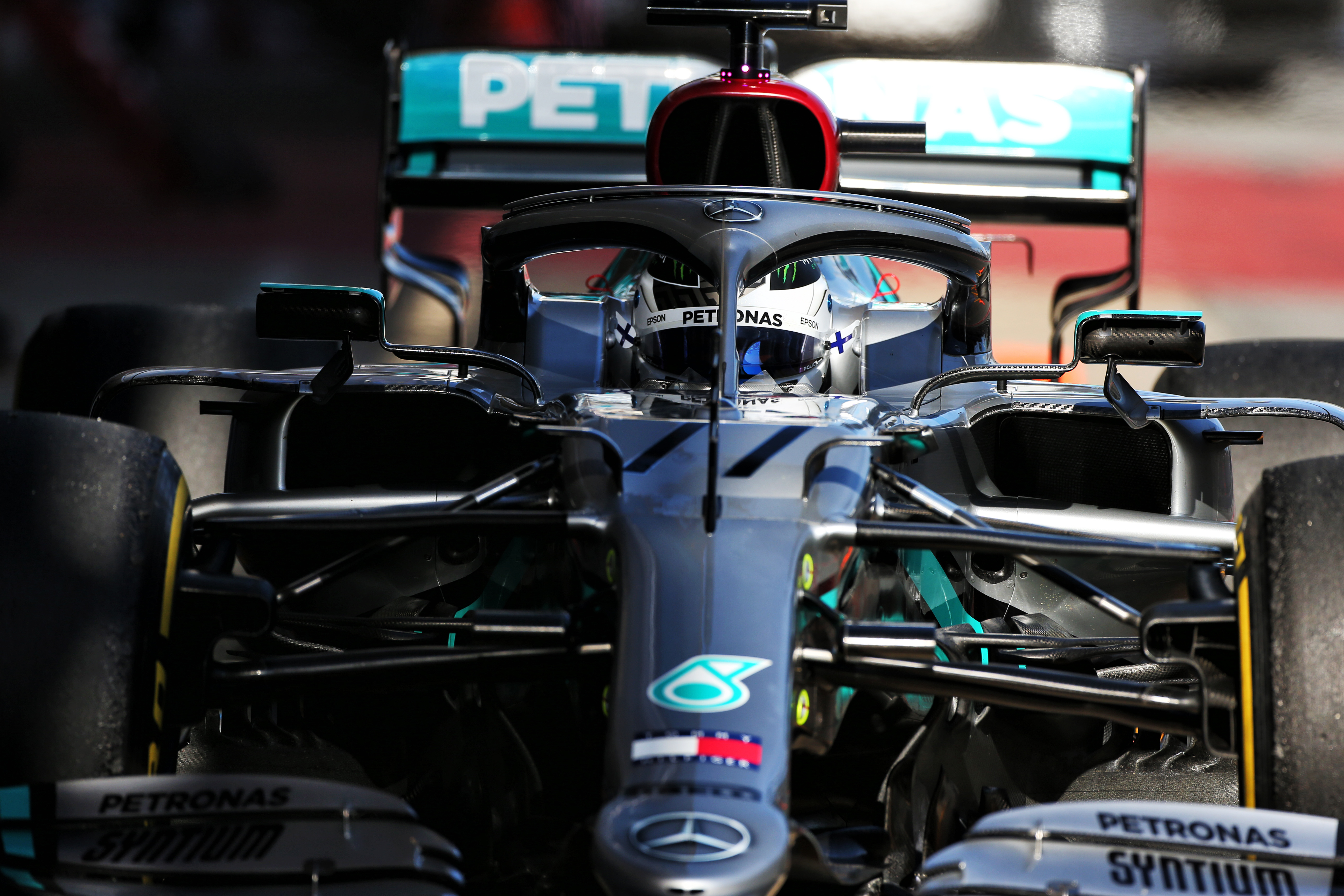 This also means it should also avoid falling foul of breaching parc ferme restrictions, which Mercedes' rivals specifically referenced last week.
However, Renault executive director Marcin Budkowski suggested the matter is still not clear-cut.
"It's a clever idea. Fair play to Mercedes" :: James Key
"In terms of [if it is] right side of the grey [area in the rules] or the wrong side, it is going to be for the FIA to decide," said Budkowski.
"We'll see whether there will be more discussion about this in Melbourne.
"But certainly, it's a clever interpretation of the rules. It's a nice system."
Budkowski said it would take "a few months" to replicate such a system, which he says is not "hugely complex" itself but would require work to integrate into the car.
McLaren technical director James Key suggested his team could yet develop its own device.
"It's a clever idea," said Key. "Fair play to Mercedes. It's good to see those sorts of innovations still around actually. It's part of what F1 should do.
"We've looked at it of course, we've tried to quantify it and looked at the implications.
"Whether we decide to go ahead with it or not is down to how we fix our priorities."