Mercedes' innovative steering system that triggered huge intrigue on the second day of Formula 1 testing in Spain is both legal and safe, the team says.
Onboard footage of Lewis Hamilton driving the new W11 showed the steering wheel moving back and forth, which technical director James Allison described as a "novel idea" but did not disclose the system's function.
One theory, as outlined by The Race's technical expert Gary Anderson, is that the wheel's transition impacts the angle of front toe and effectively adjusts the set-up to suit whether the car is on a straight or in a corner.
When asked about the system's impact on-track and legality, Hamilton said that "safety-wise, it was no problem today", and that the FIA "have OK'd the project".
Allison said he was not anticipating any legality issue to arise.
"No, not really," he said. "This isn't news to the FIA it's something we've been talking to them about for some time.
"The rules are pretty clear about what's permitted on steering systems.
"We are confident it matches all of those requirements."
F1's technical regulations contain a short section specific to the steering, and the points do not appear to impact this sort of system.
Allison said Mercedes' priority now is to establish how beneficial the system is.
"I'm just pleased we've got it on the car," Allison added.
"It seems to be usable.
"We'll find out over the coming days how much benefit it brings us."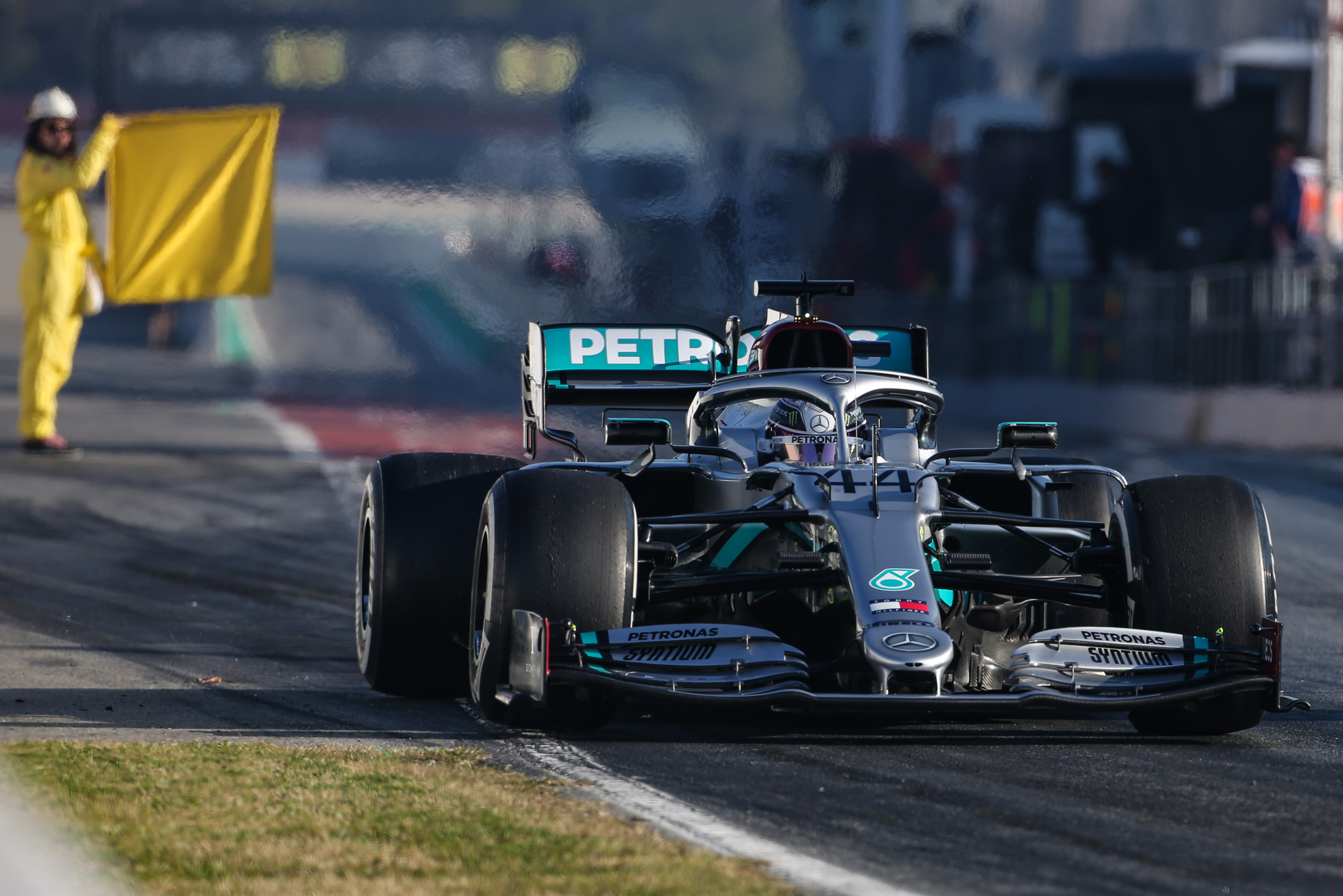 Hamilton praised his team, which has won the last six drivers' and constructors' titles, for finding new ways to improve its car.
Mercedes is expected to face its toughest challenge in the V6 turbo-hybrid era, with Red Bull and Ferrari targeting title bids this season.
"It's really encouraging to see my team is continuing to innovate and stay ahead of the game," he said.
"That's just down to the great minds we have working for this team.
"Hopefully it will work to our benefit."
Allison said it was enjoyable to see Mercedes' latest innovation make a stir but insisted the team is constantly coming up with clever solutions, they just do not get noticed.
Asked by The Race if he liked seeing such a system attract attention, Allison said: "It's fun, of course. It really is fun.
"Perhaps one of the things that's not greatly appreciated is each of the cars we bring to the track is just festooned with innovation.
"It's just they're not always as obvious to you as a discrete standalone system like this where you can see it with your own eyes.
"But one of the things that gives me massive pride from working at Mercedes is to be part of a team that doesn't just turn the
sausage handle each year, but is working each year to figure out how we can learn fast enough to bring these innovations to the track and make them stick.
"So this is fun. But it's only the tip of an iceberg of similar stuff that's written across the car."