A sick driver, an engine problem and a car that team boss Mattia Binotto says is behind its main rivals. These are not the ingredients of a good start to Formula 1 pre-season testing for Ferrari.
Replacing a flu-battling Sebastian Vettel with Charles Leclerc on the first day at Barcelona this week was an easy fix, even though it meant disrupting Leclerc's beauty sleep with a 6.45am phone call. Finding a solution to the other two problems might be a bit harder. And it could be fundamental to Ferrari's season.
Declaring Ferrari's start to testing a nightmare would be premature. Especially because it was badly burned by its eye-catching test pace in Spain a year ago turning into a face-slapping disappointment in the season-opening Australian Grand Prix.
As a result, it is being more methodical with its programme, and not prioritising outright performance work in the same way.
An optimist might say Ferrari is just downplaying expectations. The picture looks worse than that.
How much worse depends on how hard Ferrari's been trying to find pace on its longer runs and the harder compound tyres. It is important to note that Ferrari has, so far, eschewed out-and-out performance running because there are bigger priorities.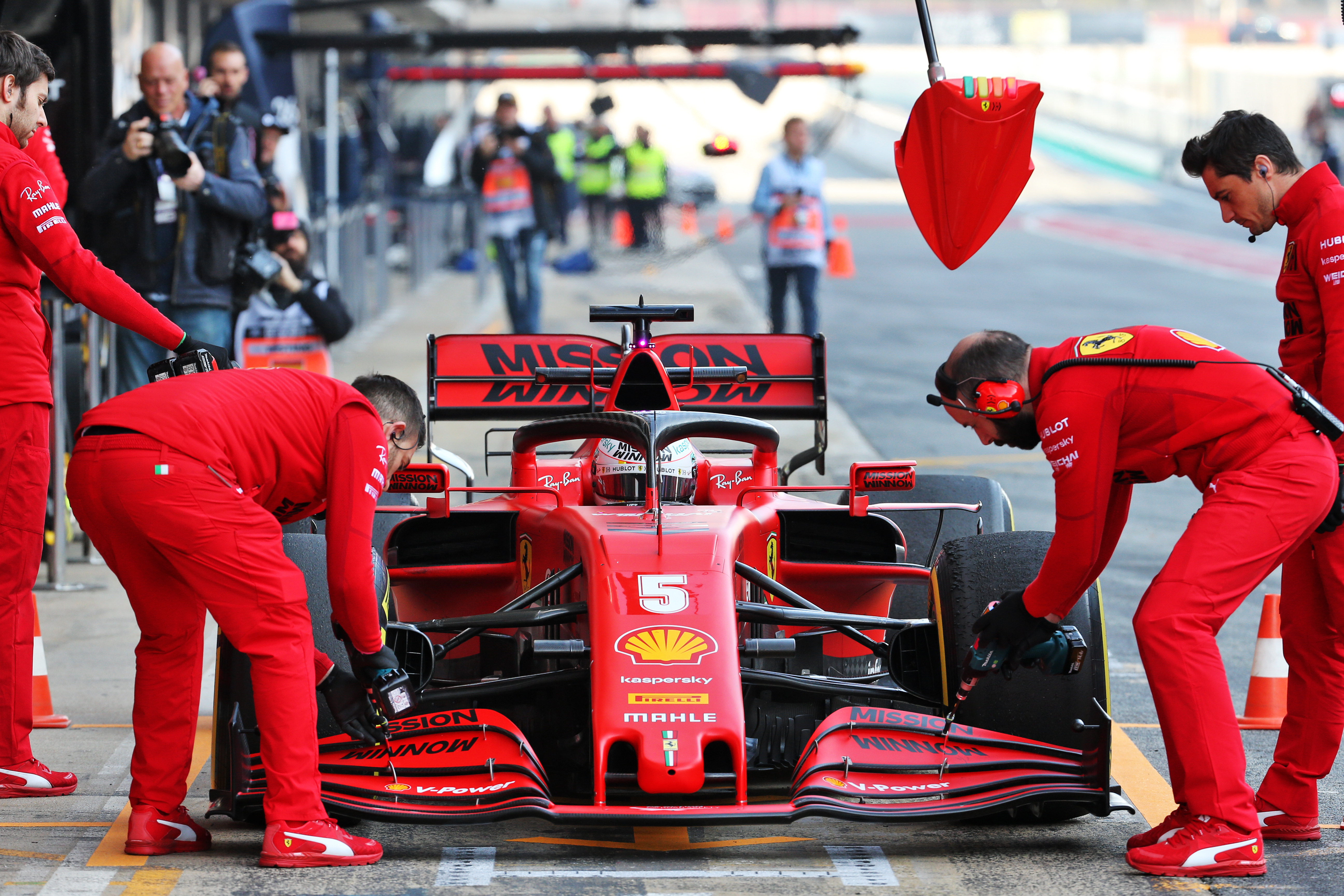 It is no secret Ferrari has tried to add significant downforce to its car for 2020. Its late-2019 accusers might allege that is because it was rumbled last year with its engine practices and needs to prioritise cornering performance again after the various clampdowns and clarifications prompted by rival teams' probing.
Whatever the reason, the SF1000 is poised to be a more potent machine in the twisty bits.
"I had some laps that you feel very quickly the characteristic of the car," says Vettel. "It is better in some places, in other places there are some similarities, but it's still very early days.
"It's true last year I was somehow more optimistic at that stage of the year" :: Mattia Binotto
"We've plenty of stuff on the list still to go through to try and see what the car is doing, how it will respond to certain set-ups and windows where we use the car, so we are still at the very beginning.
"We had a clear plan of what we want to achieve with this year's car and I think it is going in that direction, but now it's up to us to really explore the car back to front and and see how it responds on track."
The second aspect Ferrari wanted to improve, which Vettel touches upon there, was the car's performance window. There were too many occasions last year when Ferrari found its limit in terms of pace and failed to progress further, leaving it well behind Mercedes and even beaten by Red Bull.
As a result, Ferrari has spent the first three days of testing trying to map various aerodynamic and mechanical configurations – taking it to the extreme of the set-up possibilities to find out what happens.
Charles Leclerc reckons that will prove "the biggest difference for this year" and "should be a step forward". Leclerc was the most outwardly positive of Ferrari's personnel to face the media, although it should be noted he spoke on day one, when the performance picture was its least clear.
"We've got more flexibility in the car set-up this year," says Leclerc. "This is always a good thing for both drivers because we can adapt the car more in details to our driving.
"We didn't push the car yet, but we know we've got more flexibility. This is a fact."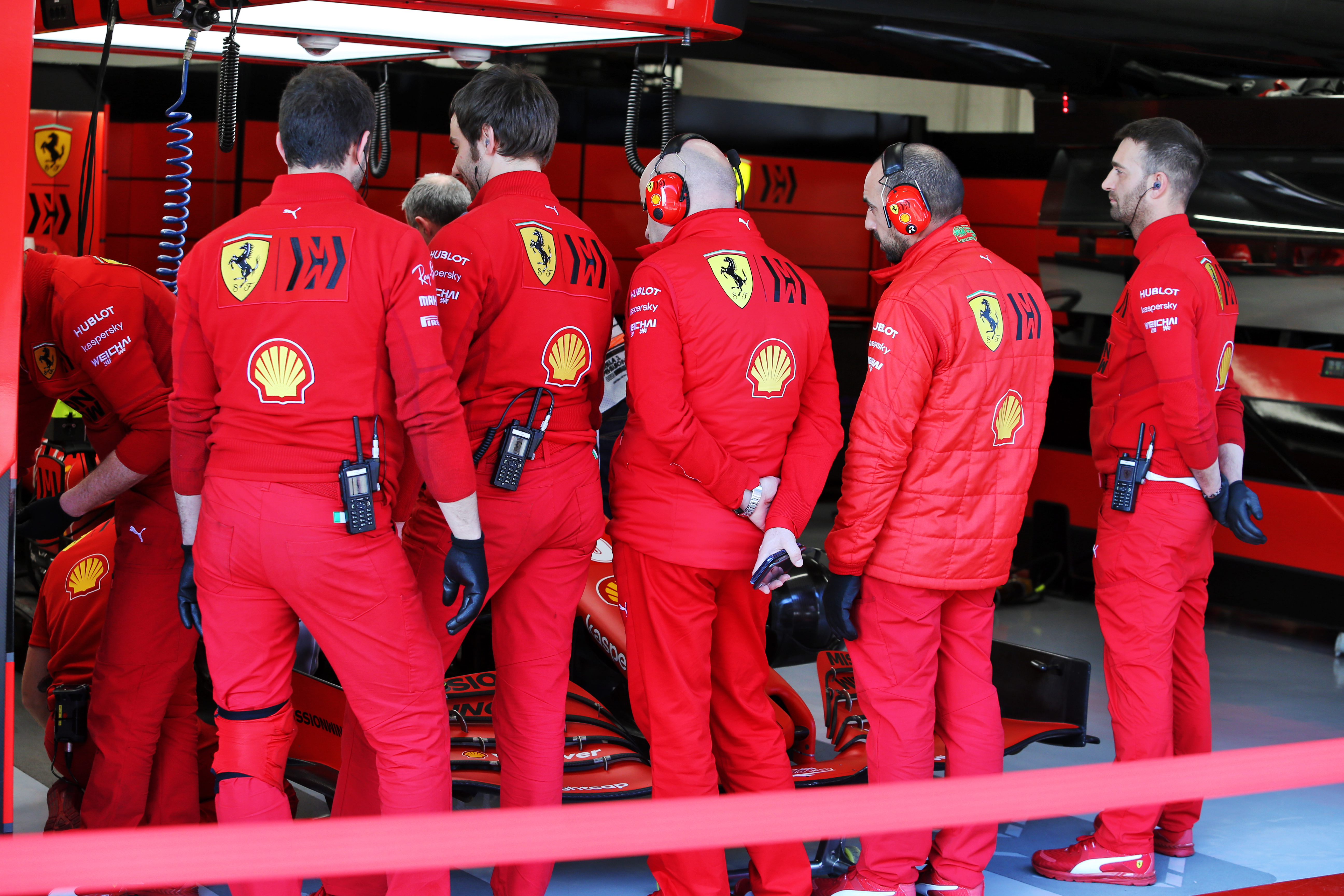 Leclerc's confidence, in theory, is rooted in the vital work being undertaken to establish whether Ferrari's concept is matching the data produced back at Maranello.
Such correlation is key, so Ferrari has worked to tinker with the car in "various conditions" and establish what is working and how it is responding to changes, as well as building an understanding of where its limitations are and what can be improved.
That goes for short-term changes and the longer-term development path the team will take.
All of this is being conducted, Binotto says, "without really trying to optimise the set-up and look for overall performance". We can take him at his word for that, for Ferrari is clearly capable of lapping faster than 13th, 2.6 seconds off the pace, and is yet to use the softest compound tyres. It is also only one of three teams yet to lap sub-1m18s.
That means there is more to come, but this is also not the first time Ferrari has had to work through a wide-ranging testing programme. And Binotto has admitted that, relative to last year, Ferrari's not finding quick lap times quite so easy to come by.
"It's true last year I was somehow more optimistic at that stage of the year," Binotto says. "It seems a bit more difficult. Our competitors, apparently, are very strong."
Binotto outright says that Mercedes and Red Bull "are faster than us at the moment", although how big a deficit Ferrari faces and the true competitive order will remain a mystery until Australia and beyond.
Engine modes and fuel loads are an unknown, even though three days of running will allow the teams to start to put together better estimates. They have more data this year, too, because testing has become a 'proper' F1 event and that means more telemetry in use.
The fog will clear further next week because Ferrari cannot avoid performance runs forever. Until then, Binotto admits there is "concern" because Ferrari is not as fast as it would like to be at this stage.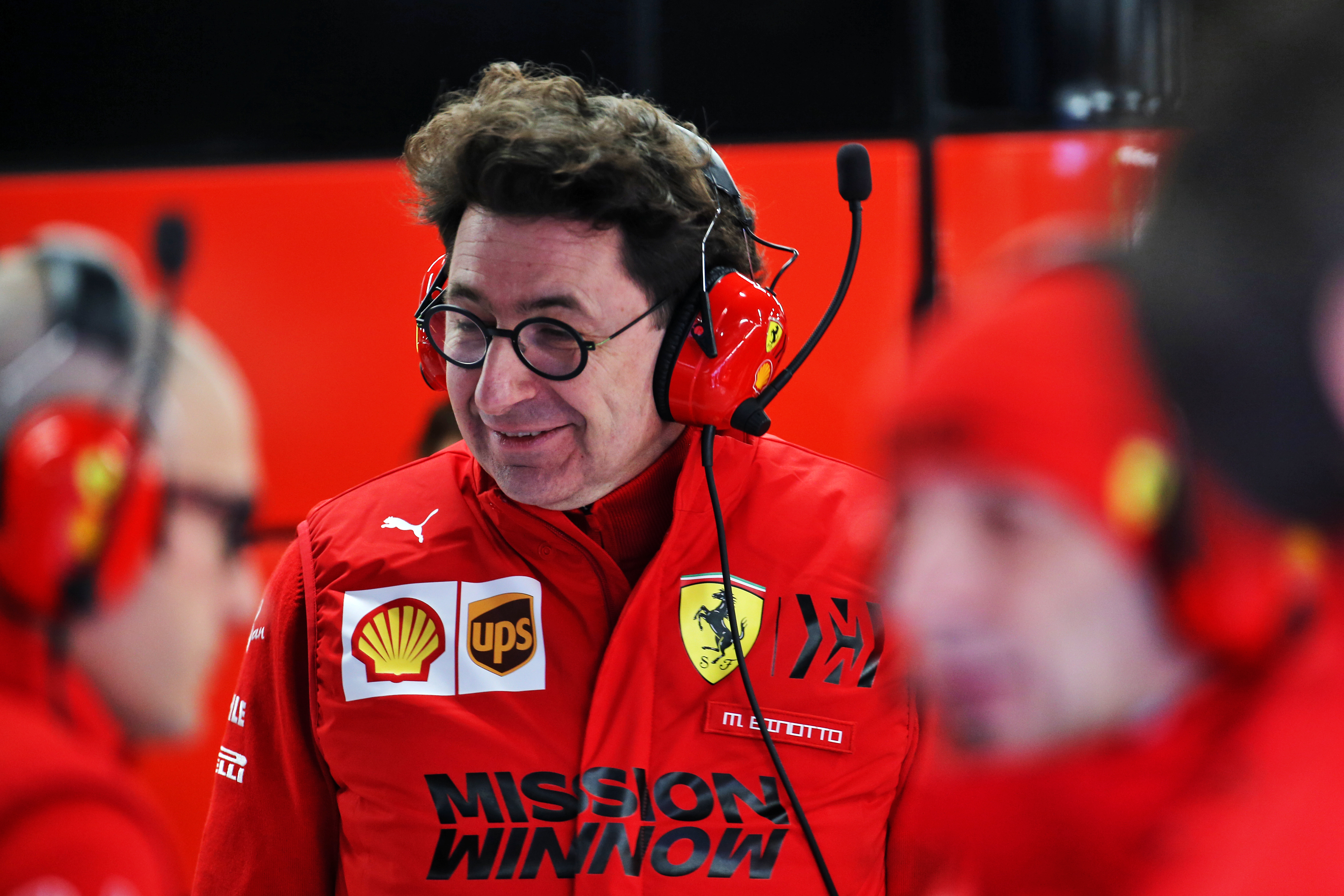 "It seems that we are not as fast as they are," he adds. "It's difficult to say because we have not looked yet for the performance. We have not optimised the car around an ideal optimum set-up. That will be clearer next week."
The other concern will be the engine issue that stopped Vettel on Friday and necessitated a new power unit. That was a blow to two things: Ferrari's bid to do as many laps as possible and its efforts to improve reliability.
It is a setback that could be relatively easy to recover from if the engine issue proves to be relatively low-maintenance – like Honda's faulty component that required an engine change for Red Bull on Thursday – and Vettel at least got back out to take his day's tally to 100 laps. Ferrari's rivals have hardly been bulletproof, with Mercedes retiring Valtteri Bottas early on day two because of an electrical issue. However, Mercedes and Red Bull are quicker, so such issues sting Ferrari more.
There is time to recover, especially if Ferrari is able to unlock more performance next week. Mercedes' turnaround from the first few days of 2019 pre-season to Australia, and the domination that followed that, acts as proof it is possible.
Ferrari would not need to make progress if everything was on-track. For now, its troubled start is real.