Ferrari has promised "quite significant changes" with its 2020 Formula 1 engine. The curiosity is whether that eradicates the big question mark of 2019.
Before last Christmas Ferrari team principal Mattia Binotto told select journalists, including this writer, that the engine division at Maranello was overhauling the architecture of its F1 power unit.
This included a "big review" of the cylinder technology, which Binotto said was to show there is "much that can be done" even in the seventh year of the V6 turbo-hybrids.
Ferrari was already king of the hill in 2019 – at least in engine terms – so, regardless of any new technology, it would not be surprising if an advantage remained this season.
Instead, it will be interesting to discover whether there is any lingering scrutiny over the legality of what Ferrari produces.
The questions posed by Ferrari's rivals last season added a tense, political undertone to the end of the year, in the interest – they suggested – of salvaging fair and honest competition.
Ferrari maintained throughout 2019 that its engine was legal and it was evident it felt targeted. By the end of the year, patience had worn thin.
"Ferrari is a public company," said Ferrari CEO Louis Camilleri, addressing journalists alongside Binotto. "It's known worldwide.
"Integrity and compliance is key. I think people need to factor that in when they try to look at these allegations, which have sort of grown, as the months evolved, stronger and stronger."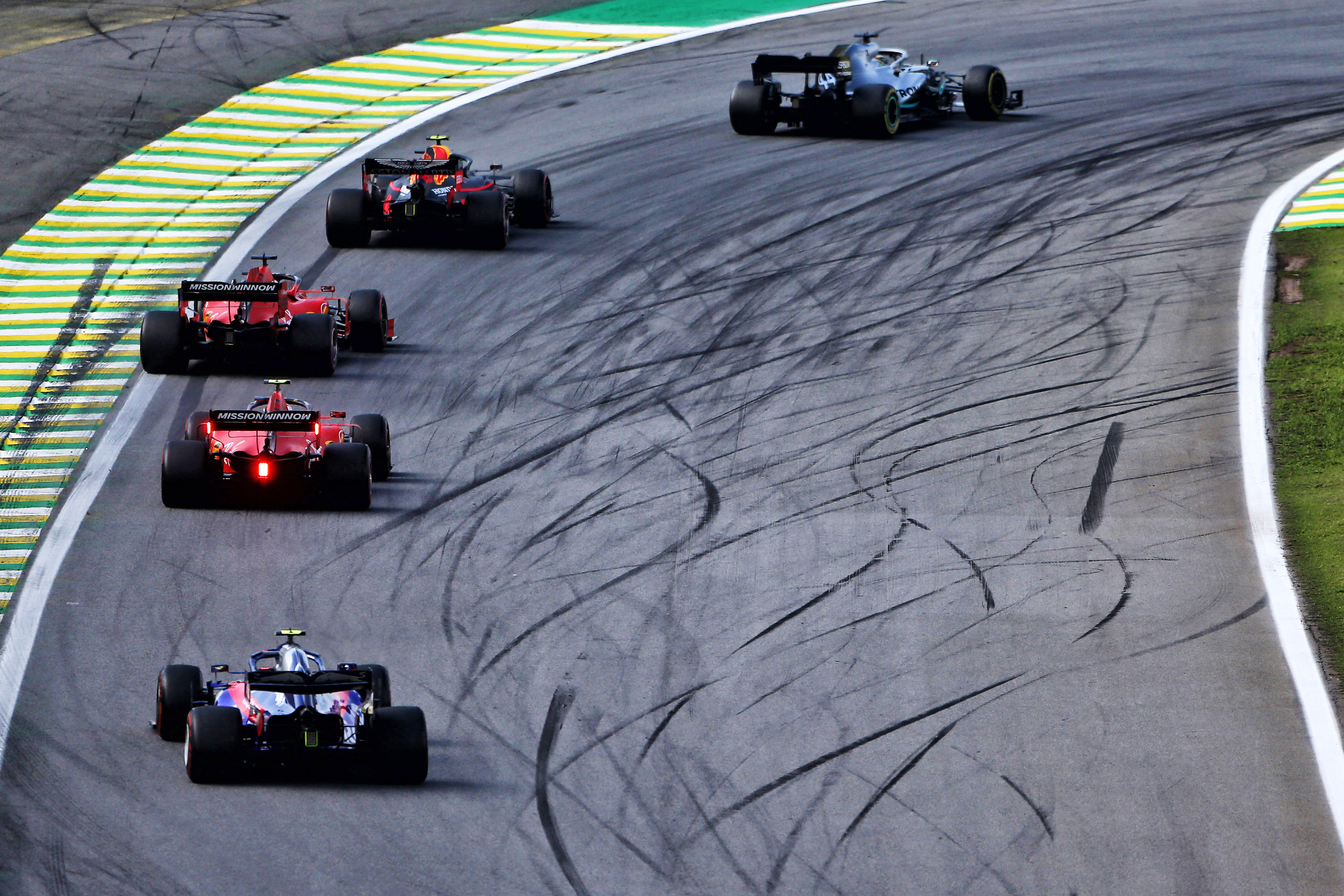 Those allegations centred around various theories about how Ferrari had such a significant engine advantage at certain moments – mainly qualifying – when Mercedes, Honda and Renault finally seemed quite closely matched. On some circuits, Mercedes and Red Bull were observing massive straightline speed deficits of up to eight-tenths of a second.
How Ferrari was achieving this was not definitively known or ever conclusively proven, with rumours ranging from a controlled oil leak from the intercooler into the combustion process to circumventing fuel-flow restrictions.
Ferrari has always stressed three things: that any straightline speed advantage was a mix of engine superiority and aero profile; that the advantage was not as big as its rivals claimed anyway; and that it had changed anything in the way it operated its engines after the summer break.
However, its rivals were not convinced, and eventually the FIA joined the narrative, issuing three technical directives in the final few weeks of the season.
None of these were specifically aimed at Ferrari, but they were aimed at clarifying various potential exploitations.
This being F1, the issue is unlikely to be consigned to memory. Instead, it is dormant, ready to explode back into life.
First, the FIA made clear it would be illegal to manipulate the fuel-flow sensor between the mandated measuring points and briefly exceed the 100kg/h limit between those points.
Then it reminded teams of previous instructions that outlaw burning liquid to improve performance – including, for example, a controlled leak within the intercooler – and requested every team supplied the designation, specification and quantity of lubricants in their engines to give the FIA a reference point for future checks.
Finally, the FIA instructed teams they will be required to add a second FIA-controlled sensor in 2020.
These were welcomed by Ferrari's rivals as vital clarifications for 2020. Ferrari has stuck to its guns, insisting it satisfied every check it was put through previously. So why would this change anything?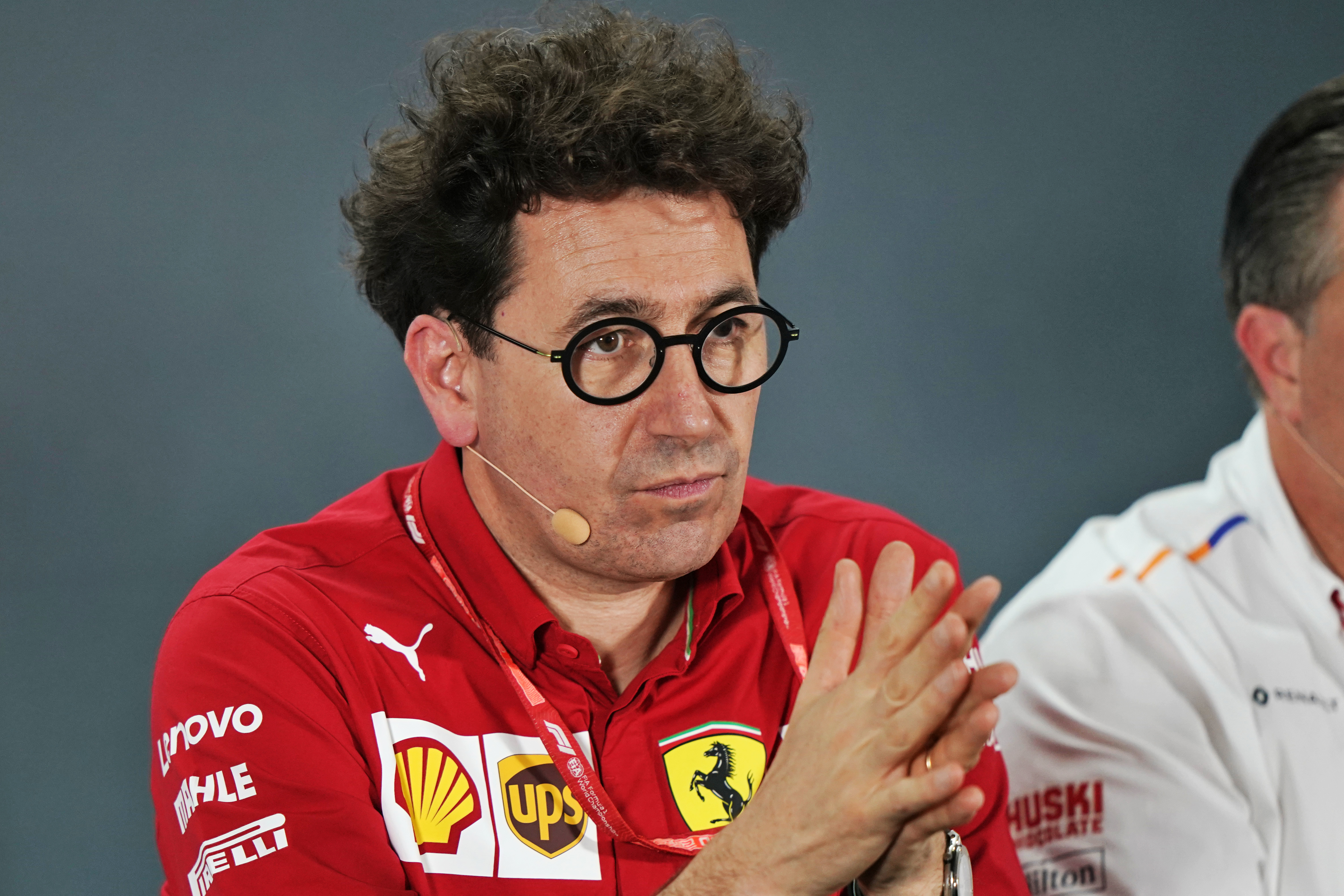 "We were one of the most checked teams," Binotto noted.
"Being checked is normal. It is somehow good because through the checks you are proving your legality.
"After the technical directives, the number of checks on our cars have multiplied. The reviews have been shown to FIA the details have been discussed. Whatever could have been done through collaboration with FIA has been done.
"We have never changed our way of operating the engine for the last part of the season, showing that somehow our power unit has full legality.
"Otherwise had that not been the case, if there would have been any non-legality, it would have come out at the very first check."
The 2019 season ended without any supposed illegality being proven, or any action taken against Ferrari. None of its rivals protested either.
Hopefully, a line has been drawn under the issue. But Ferrari will have a target on its back, at least at the start of the year. And the problem is, if Ferrari's engine overhaul works as planned then its performance will only get stronger. So, the target will only get bigger, and the scrutiny and rumours will not start over again.
Some will wonder if Ferrari is still doing as it was before, legally or not. Others will wonder if the 2020 technical changes have just raised the bar.
Most likely, at least a few will put those changes under the same sort of scrutiny as Ferrari had last year.
This being F1, the issue is unlikely to be consigned to memory. Instead, it is dormant, ready to explode back into life. Given how political the situation was the first time around, it would not take much to make that happen.