Ferrari has adjusted its approach to Formula 1 testing to avoid chasing performance after last year's strong pre-season turned into a disappointing opening few races.
The enthusiasm of Ferrari's drivers was clear last year as Sebastian Vettel and Charles Leclerc set the pace in testing, only to finish off the podium in Australia and kick-start a winless run through to the summer break.
Leclerc ended his first day driving the new SF1000 only 11th-fastest, 1.3s off the pace, and said Ferrari's programme had shifted from being "a bit more on the performance side" in 2019 to "taking it more step-by-step" this year.
Asked by The Race if that was a deliberate response to what happened in 2019, Leclerc replied: "Of course, I think we changed a little bit our approach compared to last year.
"Last year was the testing was great, but the first race was a bit less great. I think we've learned a few things on this.
"And this year we decided to focus more on ourselves trying to learn the car as much as possible in these first few days and then focus on performance a bit later on.
"We'll see if that pays off."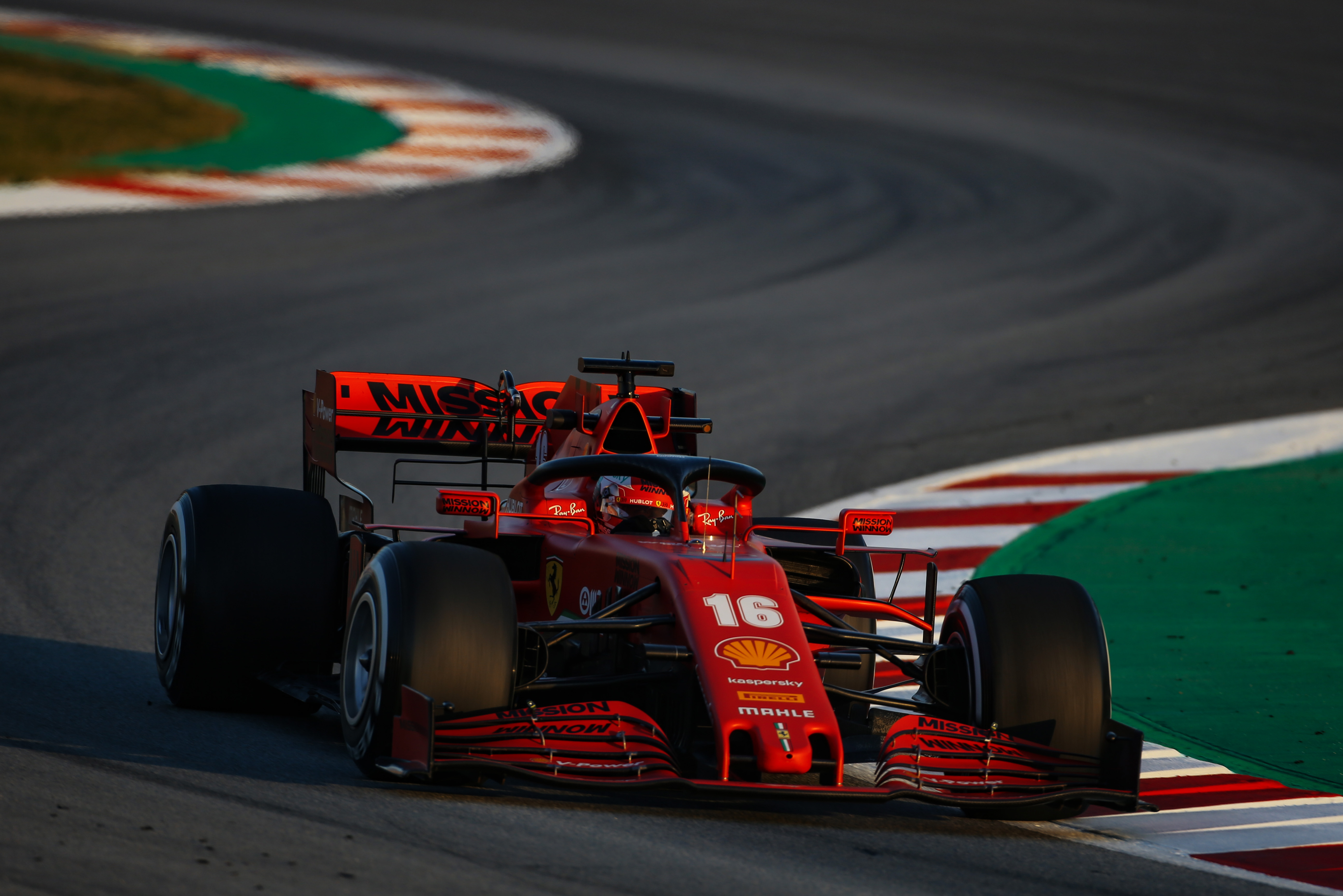 Leclerc avoided making any definitive statements in his initial comments on Ferrari's new car.
He acknowledged that it "can only be an evolution" of the 2019 car but said he could not yet be sure how different that is.
Leclerc also admitted he was surprised to have such a smooth first day without problems after completing 132 laps, which was beneficial for the team as "this day teaches more for the engineers than myself"
He said he only wanted to "get the feeling but mostly to get to know the car at its best", and even though Ferrari was not chasing performance he still tried to take the car to its limit.
"[We want] to see if the numbers we have in terms of simulation are similar to the numbers we now have on track," said Leclerc.
"The correlation is extremely important between track and the factory.
"Because in the end, all the work on a new car is done in the factory.
"If this data doesn't correlate it's quite a big problem.
"Now we just want to see the same numbers and then we'll start to work."