The Ferrari Formula 1 team wants "assurances" over any potential travel consequences caused by the coronavirus outbreak before it commits to flying to the season-opening Australian Grand Prix.
Italy is the European country worst-affected by the crisis so far, with 655 confirmed cases and 17 deaths.
That is leading to other countries placing restrictions on Italy-related travel, which has major implications for Italian F1 teams Ferrari and AlphaTauri, Ferrari engine customers Haas and Alfa Romeo, and control tyre supplier Pirelli.
Ferrari team principal Mattia Binotto said he needed to have clarity on the travel situations before he was willing to commit personnel to heading to Melbourne, having been concerned by difficulties encountered by Ferrari Driver Academy staff heading to Bahrain for the upcoming Formula 2 test.
"F2 testing this weekend has been difficult, some of our engineers going there have remained home," said Binotto.
"What we will need is simply to have assurance before leaving. I don't think we can discover when on a plane what can be or what will be the situation.
"So if there is medical scrutineering, we need to know about it and know exactly what it is about.
"We need to understand what are the consequences in case of a problem. Because we need to protect our employees. We've got a collective and individual responsibility towards them.
"We need to make sure that before leaving, the picture is known and clear.
"It's a situation we need to monitor day by day. It's an ongoing situation.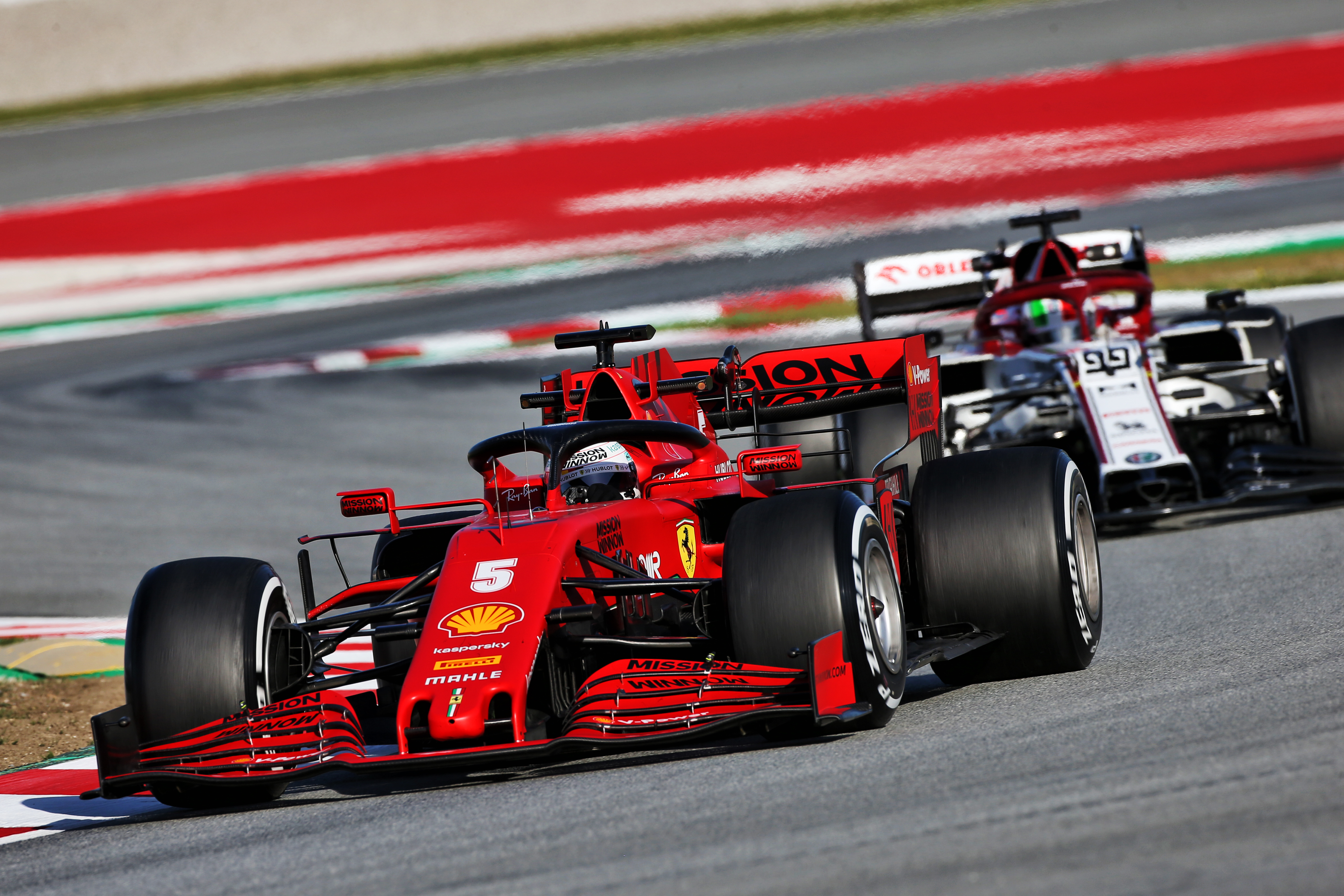 "We are in full contact with F1 and the FIA to understand the situation, they are in contact themselves with the local governments in Australia, Bahrain and Vietnam, with the promoters.
"So it's important with them, we are leaving in a week's time for Australia, that somehow we've got assurance what will be the situation."
Asked what he thought the consequences would be if the Italian-based F1 personnel could not get to Australia, Binotto said that decision was up to the championship organisers.
"It's not only two [teams]. We are supplying assistance to Haas and the Alfa teams," he replied. "It will be four teams, at least, plus Pirelli.
"What will be the situation if eventually four teams cannot run, and will the race take place or not? It's not my decision."
He added that the coronavirus situation "is certainly concerning and worrying" for people at Ferrari's Maranello base.
"Back at the factory we've got instructions which are in place to protect the environment and our employees," said Binotto.
"These are instructions coming from the Italian government, these are laws, so external people are not entering the factory at Maranello."