Formula 1 teams have met to discuss the escalating coronavirus situation that has postponed the Chinese Grand Prix, impacted travel arrangements for other races and may yet have further consequences.
F1 chief Chase Carey gave teams an update on the situation in the paddock on the final morning of pre-season testing on Friday.
At present, the Chinese GP – which was scheduled for April – is the only race postponed due to the crisis.
But the coronavirus concerns have now escalated far beyond its initial source in China, with an ever-increasing number of countries reporting cases and considering travel restrictions and other measures to contain the spread of the disease.
Carey told Sky Sports F1 that the championhship was "dealing with it in real-time with some complicated circumstances" but emphasised that he currently did not feel the first three races of the calendar were in any jeopardy.
He added: "It's a pretty fluid situation. It's difficult to really look too far forward because we don't know what we're dealing with yet.
"It's a serious situation, we're trying to take the steps we can."
World champion Lewis Hamilton said the situation needed to be taken seriously and for F1 to take "all the precautions you can", and Williams deputy team principal Claire Williams made clear teams were poised to do whatever was deemed necessary.
"The situation is changing on a day by day basis and the advice is changing as well, so we're just doing the best job that we can to make sure that our team is safe and be responsible in the travel that we are doing and the numbers of people that we're taking," she said.
"We, at the end of the day, have to take advice as well from F1.
"The safety of our team is the most important thing. When it comes to travel we will take direction from the World Health Organisation and the advice that they're posting, updating on an hour by hour basis."
Italy is comfortably the worst-affected European country with 655 confirmed cases and 17 deaths. Only mainland China and South Korea have reported higher numbers.
The situation in Italy could cause difficulties for teams based there such as AlphaTauri and Ferrari.
AlphaTauri team principal Franz Tost (pictured below) offered further detail about how his team was having to adapt to the situation.
"The coronavirus is a really serious story from the AlphaTauri side," he said.
"We've instructed all the employees to behave in a special manner. For example, we reduced the traveling dramatically.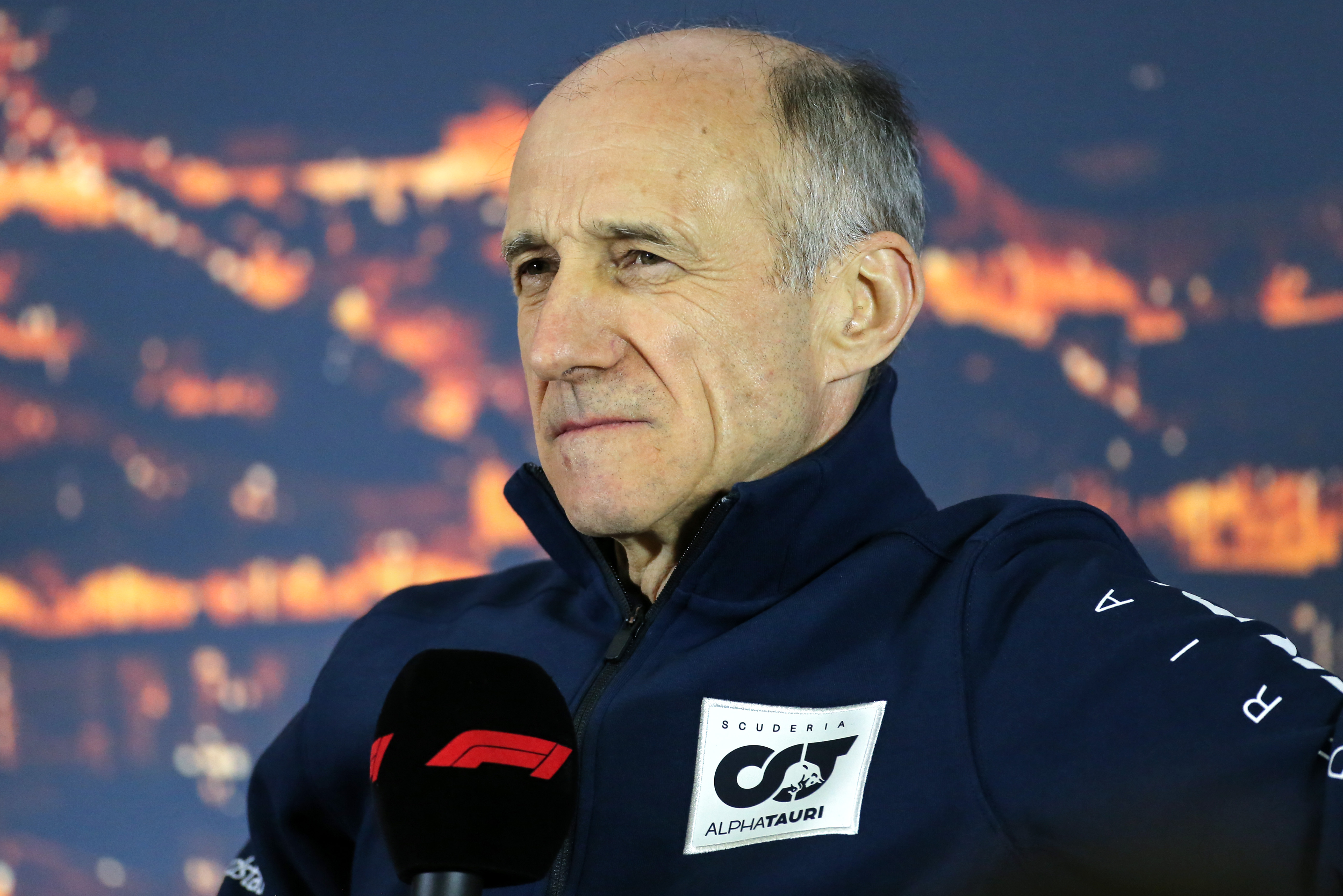 "People who were coming from the 'red zones' in Italy should stay at home. We do not want that they come to the factory. Suppliers should also not visit us in the factory.
"And we will see now what's going on regarding the races in Melbourne, or in Bahrain.
"I hope that no coronavirus will be detected in Faenza. But it's changing everything from hour to hour.
"For example, we would have a lot of guests but we said to them, 'please stay where you are. We cannot invite you to come to Barcelona'. Just to prevent that anyone here at the racetrack gets the sickness.
"It's changing all the time for the logistic side. We had to change all the flights because we are not allowed to go anymore via Singapore, or via Hong Kong. And there's a lot of work in front of us."
For teams from countries where coronavirus is not currently a significant concern, choosing feasible travel routes to the opening grands prix in Australia and Bahrain is the primary challenge at present.
"We've got flights booked to go to Melbourne and then it's back-to-back with Bahrain and there's different advice about where you can fly in to Bahrain from and equally the same with Melbourne as well," Williams added.
"It's not like we can say 'the first members of the team go out on a Friday the week preceding Melbourne so we need a date by then' because we've got flights to book and we need to know which routes we can send our team to.
"So it's a very difficult piece of logistics to coordinate at the moment when things are changing on an hour by hour basis."
Red Bull team principal Christian Horner agreed, saying: "We just have to keep a watching brief and be responsible in how we act.
"Logistically, moving people around the world at the moment has its challenges as everybody's finding out which hubs they'll be going through en route to Australia."
His Haas counterpart Guenther Steiner underlined that teams were ultimately relying on Formula One Management to make rulings on what action they should take, and made clear that F1 personnel would be willing to undergo additional screening on entering countries.
But he said his current understanding was that none of the early races are in jeopardy.
"I think going to Australia they will make sure that we all get in, and that we all get out," said Steiner.
"Getting in is one thing, getting out is the next one. There are worse places to get stuck than Australia, but we have a job to do and we need to come back.
"I'm sure FOM and FIA will work this out for us, because they are in contact with the local authorities and they can make these decisions. We have no pull there.
"We are never sure what is happening, but I think in general it has calmed down a little bit the situation. People have realised we need to stay calm and not panic.
"That has nothing to do with F1, that is in general with the disease. But as I said, FOWC will look after us."