Alfa Romeo Formula 1 driver Antonio Giovinazzi accepts 2021 would have been "not the right time" for him to make the switch to Ferrari, but says he was "really happy" to be on the shortlist to replace Sebastian Vettel.
Reports had the Ferrari-backed 26-year-old listed as one of the three main options to partner Charles Leclerc in the Scuderia's F1 roster from 2021 onwards, after Ferrari and Sebastian Vettel parted ways.
But he was seen as an outside contender compared to Carlos Sainz Jr and Daniel Ricciardo, and Ferrari ultimately moved swiftly to secure Sainz on a two-year deal.
Asked in a Sky Sports F1 video interview for his reaction to being overlooked for the Ferrari drive, Giovinazzi indicated it did not come as a big disappointment.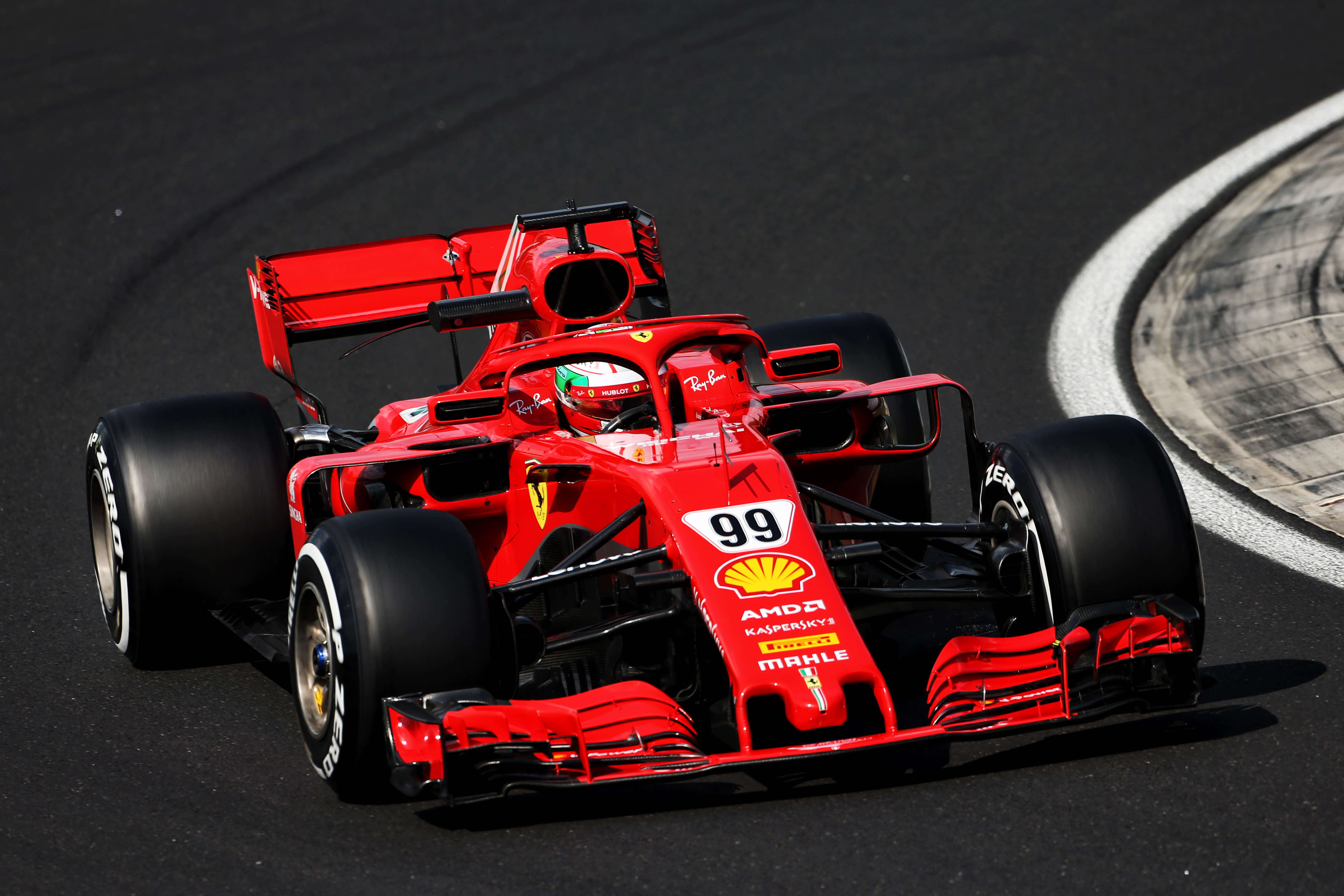 "You know, I'm still part of that family, and I was really happy to be also part of that list, to have maybe the possibility to take that seat," he said.
"I think in the end, in my career I've never had something easy, I always fought, I always did a lot of sacrifice to have something back, and I think now was maybe not the right time.
"Just after 23 grands prix, last year I grew up really well during the year but this year we didn't race [yet], so it was really difficult for me.
"But you know, I'm still young, so I'm sure if I continue like that, if I continue to fight and work really hard, that I can finally have that possibility in the future."
Giovinazzi acknowledged that Leclerc – his predecessor at the Alfa Romeo team – needed just one season himself to earn a move to Ferrari, but alluded to different circumstances.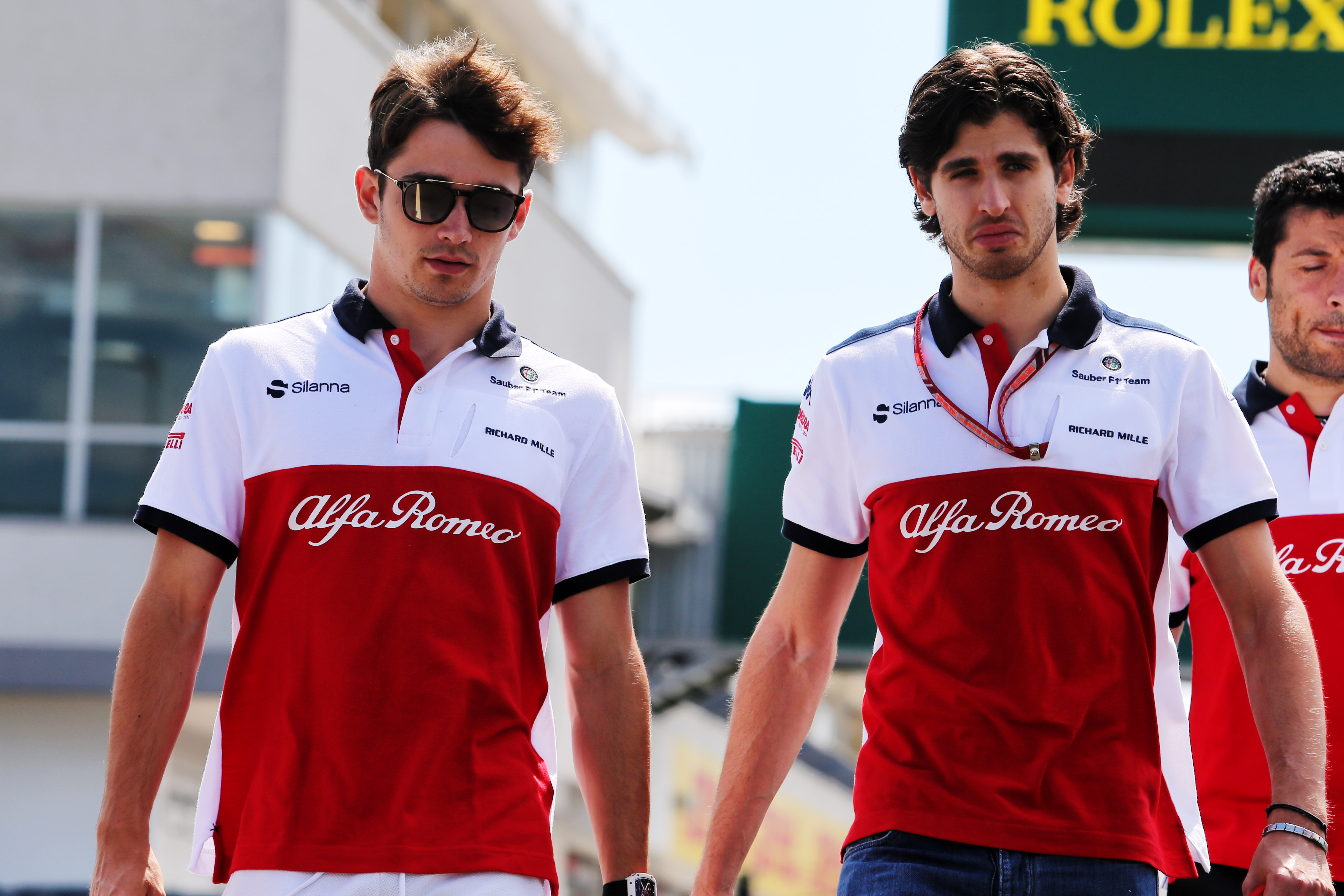 "I know that Charles also had one season and then went to Ferrari straight away, but from my side, if we're looking back, we [Alfa Romeo] struggled also in the second part of the season with the car.
"So, also if I grew up like a driver, the result was not really there.
"But I'm still part of Ferrari and also what Mattia [Binotto, Ferrari team principal] says, that they still follow me and follow especially on my career, it's something really great.
"I'm sure that still working with Alfa Romeo, still we can do a great result together and that's my main target for now because it's my team now."
Giovinazzi nevertheless made it clear that, had Ferrari offered him the 2021 seat, he would've accepted "straight away".
However, he restated his belief that opportunities for top drives will come along in the future if he performs at his best.
"In my career, I've always had some sliding doors – from karting I met the Indonesian guy [benefactor Ricardo Gelael] and after that my career in formula cars was started, and then I had a call in Ferrari after a strong year in Formula 2 [GP2].
"I'm happy with what I did. If I think about the past and I think 'I didn't do enough so I don't deserve what I have now', I would not be happy, but I'm really happy with my career because I did always the maximum I can do.
"And I'm sure, if I'm still pushing like I always did, I can have something great in the future."
THE RACE SAYS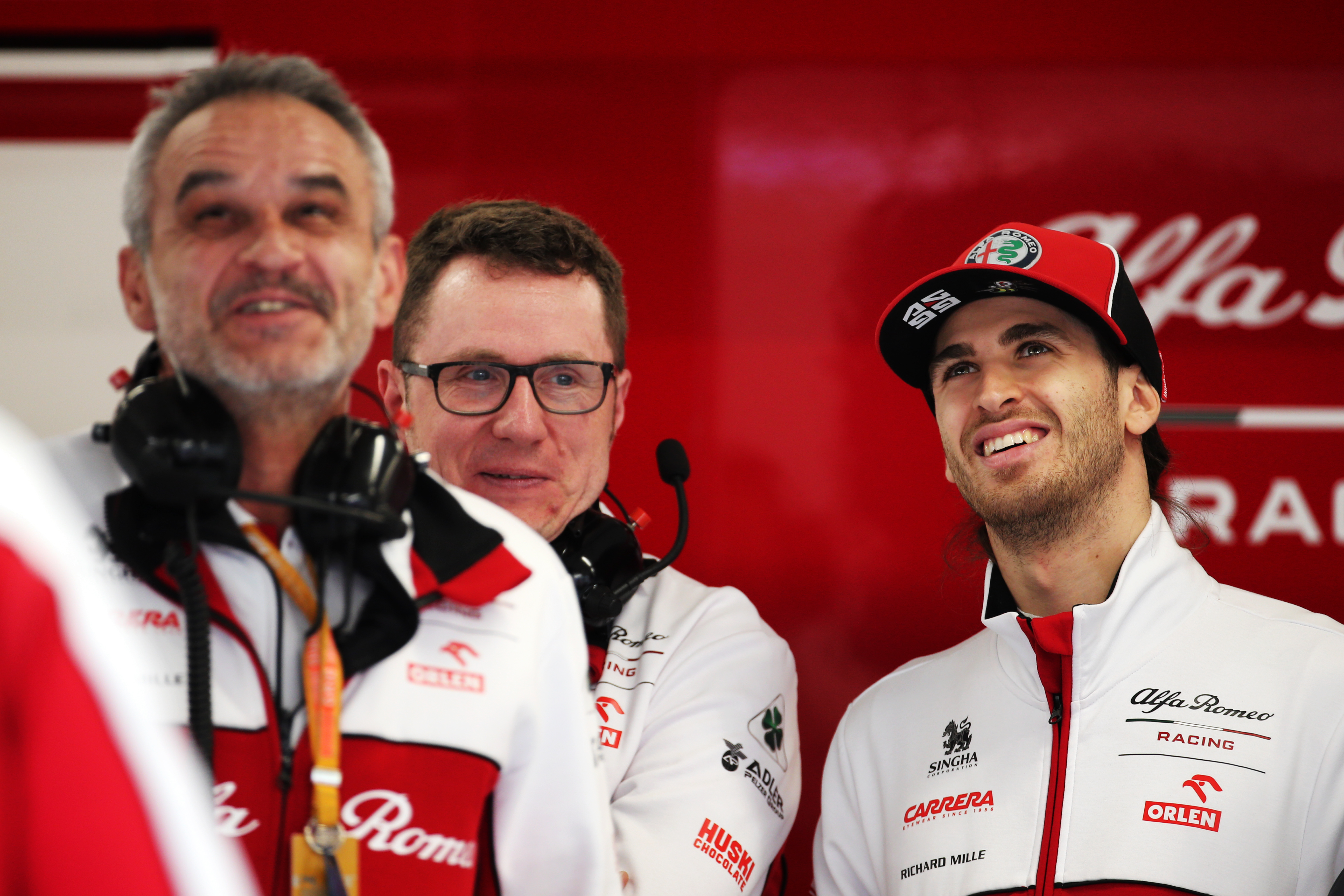 Antonio Giovinazzi's declaration that it wasn't the right time for his promotion to Ferrari is presumably based on the belief that there will be a right time eventually.
That could be slightly optimistic of the Italian but it's to his credit that he recognises, or is at least willing to say publicly, that it would not have been the best decision by Ferrari to sign him for 2021.
There's a lot to like about Giovinazzi. He's an affable character and a very fast driver. But one could argue that affability is part of the reason he lacked a bit of steel in his rookie F1 season.
Giovinazzi made too many mistakes last year, and the errors can actually be traced all the way back to his real F1 debut in 2017, when as a last-minute stand-in he excelled in Australia and then crashed heavily, twice, in China.
He can shrug the mistakes off as those of a rookie but if we compare those performances to, say, Charles Leclerc, then Giovinazzi has a lot more to refine. Because while Giovinazzi did not have quite the same circumstances as Leclerc as a full rookie, he also performed more erratically himself.
In normal circumstances Giovinazzi would have hoped to be well into the process of eradicating his errors by mid-June 2020, but we know the world is far from normal at the moment.
And even if he'd had a strong start to a conventional season, free of errors and with a pace advantage over Kimi Raikkonen, a promotion to Ferrari in 2021 would have still felt like too big a step.
Realistically, Giovinazzi needs to thread together a full season in which he firmly establishes himself as a reliable driver, not just a sporadically rapid one.
If that happens, he will presumably be Ferrari's clear heir apparent. He's in the right place. But now's not the right time. And he needs to prove he's the right driver, too
– Scott Mitchell