Daniel Ricciardo accepts that Carlos Sainz is a "good fit" for the Ferrari Formula 1 team in 2021, despite having been in discussions himself with the team for a "few years".
Ricciardo will replace Sainz at McLaren next season, as Sainz moves to partner Charles Leclerc at Ferrari in the spot vacated by four-time world champion Sebastian Vettel earlier this month.
Ricciardo – who left Red Bull for Renault at the start of the 2019 season – has often been linked with a potential Ferrari drive over the course of the last few years, but in an interview with CNN Sport said that he accepted the Scuderia's decision to opt for Sainz over him.
"There have been discussions already from a few years back. And that continued all the way through to now. So yeah, I won't deny that," Ricciardo told CNN Sport.
"But obviously it's never really come to fruition. I try not to get emotionally caught up in any kind of situation.
"I see how Carlos is a fit for the team. So, I don't really look at it like 'Why not me?' I just look at it: Yeah, Carlos had a very strong 2019. Yeah, he's a bit of hot property right now, and I guess it's a good fit for where they are at."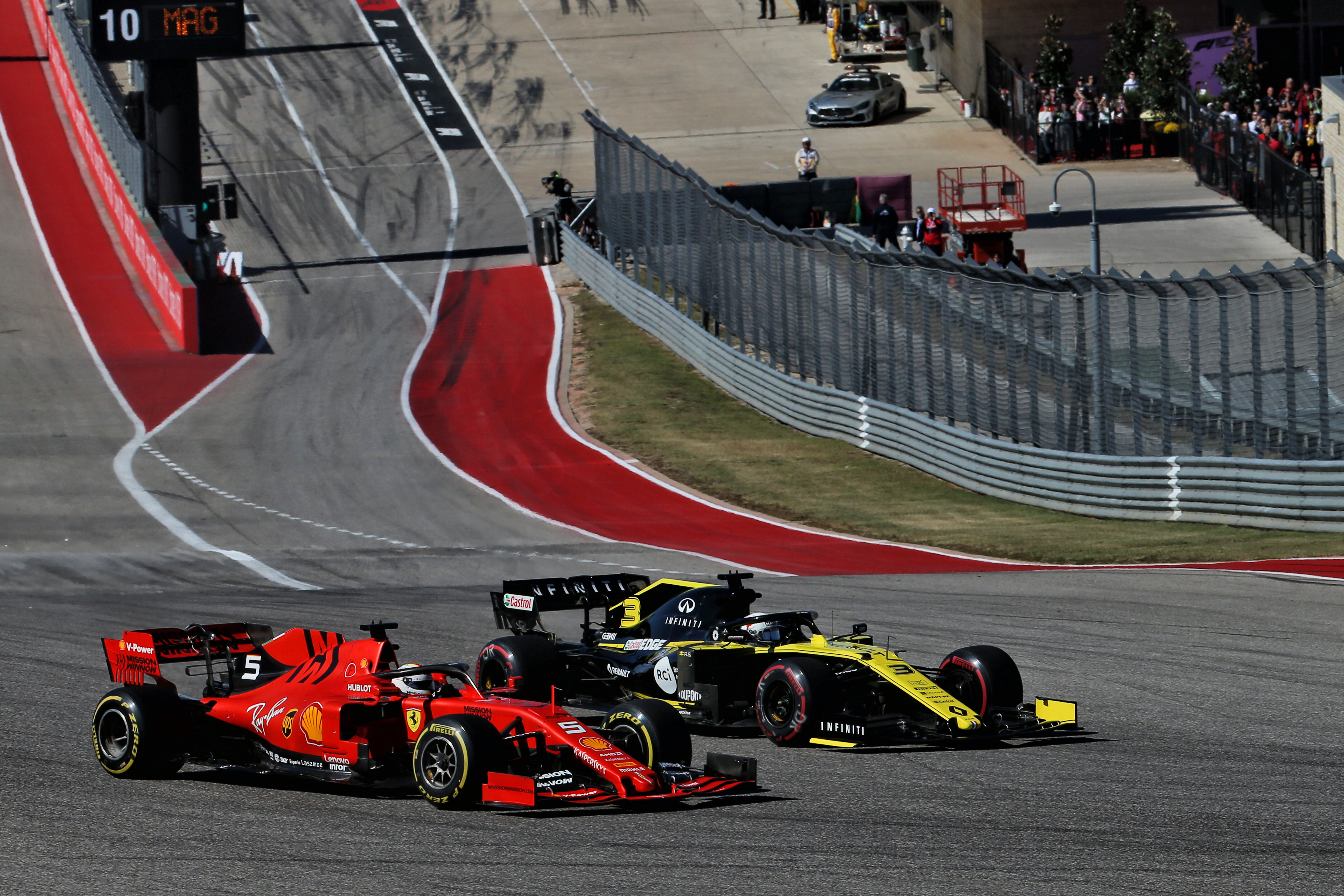 Ricciardo has signed a multi-year deal with McLaren, moving on from what has been a disappointing start to his stint at Renault – which has been subsequently exacerbated by the enforced delay to the season.
But Ricciardo made clear that discussions with McLaren about a move had also been mooted previously.
"There wasn't any moment, which was like a light bulb and said: 'Yes, that's what I need to do.' Equally, there wasn't something I saw in McLaren, which created that or there wasn't something in Renault, which created the moment of 'I have to move on.
"The discussions with McLaren go back to even before, I guess, 2018, and I guess continued over time. Obviously it's not an overnight decision. I put a lot of thought into all of it, but yeah, not easy. I guess to compare as well the two I don't think that's fair."
Following the announcement of Ricciardo's departure from Renault, Cyril Abiteboul said in a statement that "reciprocated confidence, unity and commitment are, more than ever, critical values for a works team", leading to some suggestions of unease within the team.
But Ricciardo maintains that the relationship with Renault is still positive and that he is still motivated for the 2020 season once it begins.
"I certainly know that I still owe a lot to Renault and I want to do that, not only for myself, but for them," said Ricciardo.
"And after the news, it was actually really nice. I received a lot of positive feedback from people in the team.
"And I know that they're excited for me to fulfil the rest of the year with them, try and do as best as possible and hopefully win as many races as possible."
Ricciardo: Vettel "still hungry" for F1
Ricciardo reckons that his former Red Bull team-mate Vettel is "still hungry" to remain in F1 – despite having not yet announced his plans beyond 2020.
However, the Aussie also said that news of the German's departure from Ferrari didn't come as a shock.
"I don't want to say the writing was on the wall, but a few of those incidents made this news slightly less traumatic," said Ricciardo.
"If I know him well enough, I believe he's still hungry and competitive enough to want to continue. Also, because he's still older than me. So, it makes me not the oldest guy!"