Red Bull team principal Christian Horner says Sebastian Vettel "won't be short of opportunities" should he want to continue to race in Formula 1 in 2021.
Horner has downplayed any chance of Vettel rejoining the team he raced for from 2009-2014, while the outgoing Ferrari driver has given no indication of his plans beyond saying he needs "time to reflect on his future".
Red Bull has Max Verstappen under contract to the end of 2023 and the team remains committed to running drivers from its existing stable, although Alex Albon is not confirmed in its second seat beyond the end of the 2020 season.
Asked in an exclusive interview with The Race if he was enjoying watching the driver deals play out, Horner replied: "Yeah, particularly in this scenario, outside of any driver speculation.
"It was great to get Max's deal tied up prior to the new year and Alex is doing a great job. We're very content with the driver line-up we have.
"It'll be a shame if Sebastian ends up leaving Formula 1, but he's had an incredible career.
"He's achieved huge, huge success and knowing him as I do, I'm sure he's given this decision a huge amount of thought. He's got great integrity, he's got great morals and only he will know what he wants to do in the future.
"If he wants to continue in F1 I'm sure he won't be short of opportunities.
"But he's obviously decided that his time with Ferrari will end at the end of this year, so all we can do is wish him the very, very best for the future."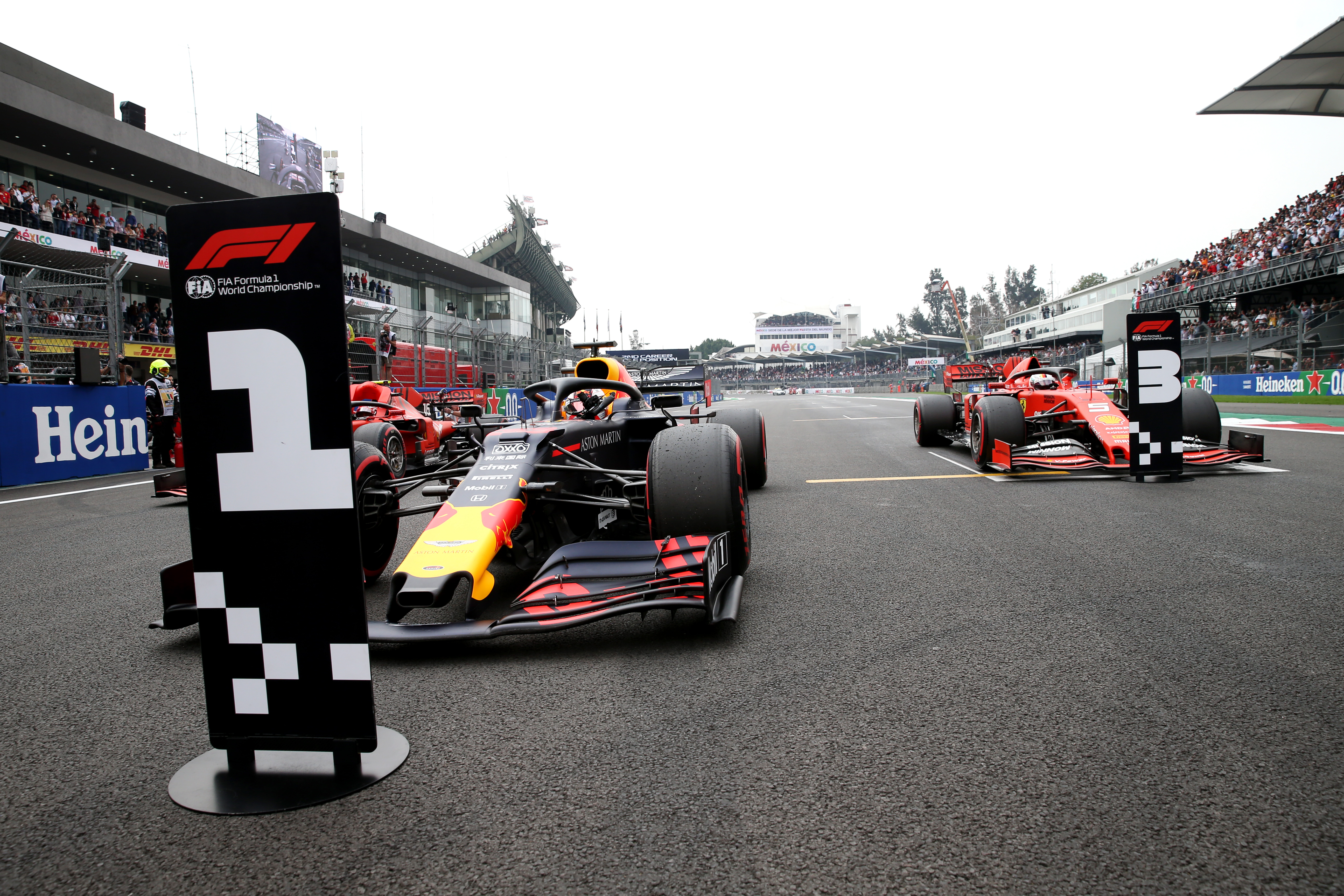 When asked if he could see Vettel or Fernando Alonso driving for Renault, Horner did not comment but did hint such a move might not appeal given Daniel Ricciardo is leaving the team for McLaren.
Both have been mentioned as potential candidates for the drive, although former Red Bull stablemate David Coulthard did suggest Vettel could also be a good option for the Racing Point team ahead of its facelift to become Aston Martin in 2021.
But Horner did point out Mercedes has yet to confirm its 2021 driver line-up, even though the team is expected to retain the services of Lewis Hamilton and Valtteri Bottas.
"Let's not forget there's a seat available at Mercedes next year, whether that would fit for both of those parties I don't know," Horner told The Race.
"I had a nice message from Daniel last week. We still keep in touch every now and again.
"I'm sure he had his reasons for leaving Renault after only 12 months, we haven't done a single race this year and he's jumped to McLaren.
"These guys have got their reasons for it and I'm not privy to that. They're grown-ups, they make their own decisions."