Jenson Button described oval racing as "so much tougher than you'd think" after his battle for Indianapolis Motor Speedway victory with fellow Formula 1 world champion Fernando Alonso in The Race Legends Trophy.
The former McLaren F1 team-mates went head to head for the win in Saturday's opener, with Alonso taking a narrow triumph in a spectacular photo finish.
While Alonso managed to come through from 21st to win the reversed-grid second race, Button made it to fourth.
Button emphasised that every turn on the four-corner Indy oval is "very different" to tackle.
"The concentration needed to be that precise is pretty insane" :: Jenson Button
He said that racing on the track virtually on the rFactor 2 platform used for The Race All-Star Series – Powered by ROKiT Phones package had given him an intriguing insight into the challenges involved in the real world.
"Obviously the slightly different steering angles – but it's not just that, the roughness of the circuit, you feel the bumps on entry into Turn 3, they're all a little bit different," he said.
"I really, really enjoyed that – and it's so much tougher than you'd think.
"And – I know this sounds weird – but I really struggled with getting dizzy.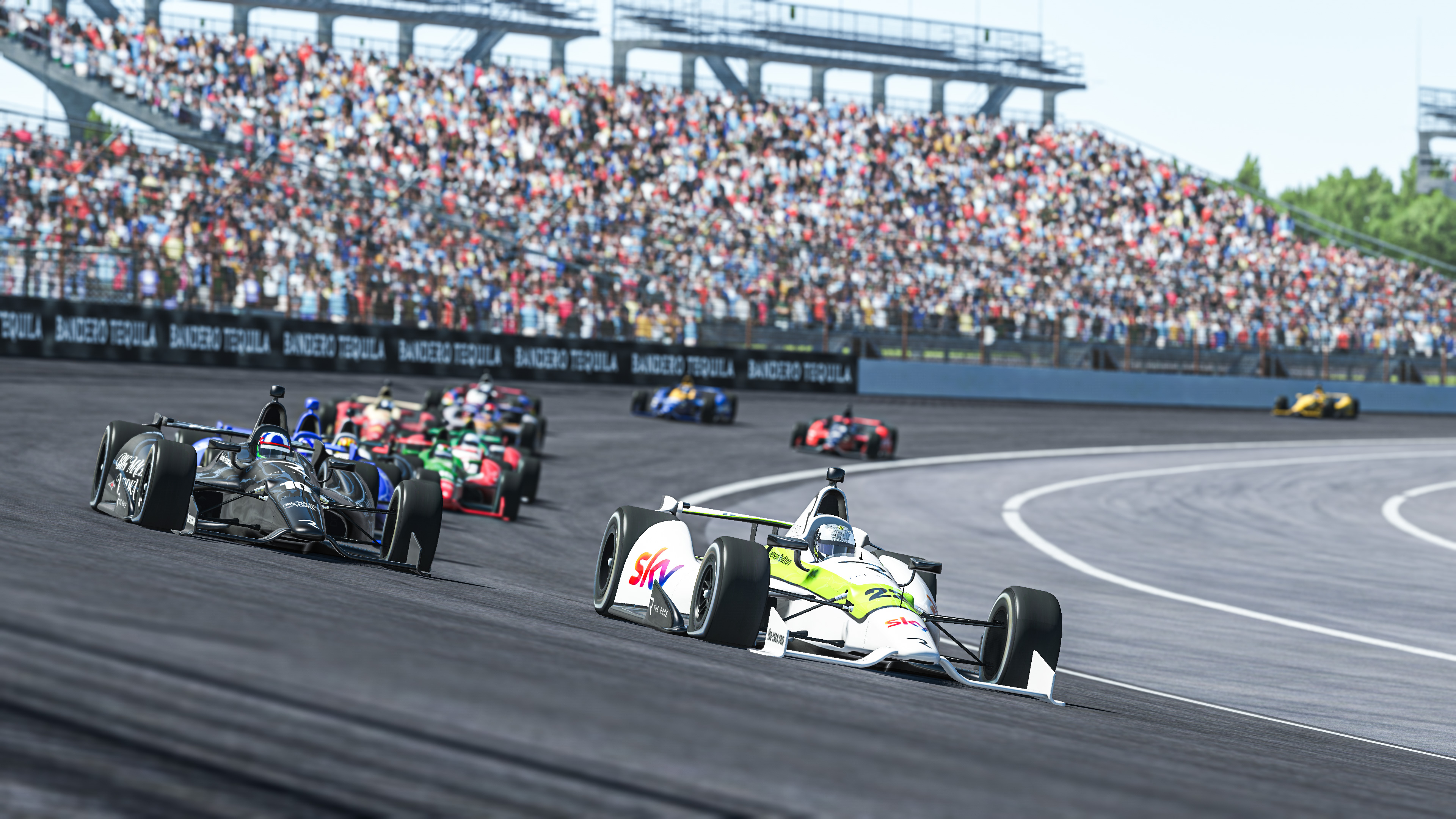 "And that was 30 laps, so I can't imagine the whole race, it must be insane.
"The concentration needed to be that precise is pretty insane."
Button took the lead back from Alonso on the penultimate lap of the first race, but then lost it again when he had a snap of oversteer at Turn 4.
The pair had made a break from the field – which was packed with past Indy 500 winners and oval racing veterans – amid early incidents and could not be caught.
"As soon as we got a bit of a gap, I think it was lap three or four, a couple of car lengths to the cars behind – then you've got to work together, which is pretty good actually," explained Button.
"And then we just pulled away – but the problem is, when you're behind, you're getting a lot more oversteer through the corners so it's difficult to fight.
"And then with one lap to go I don't think Fernando tapped me coming onto the main straight, I think it was just because we were so close, and I got a massive snap of oversteer, and that really cost my position in terms of trying to lead the last lap.
"You've got to be leading the last lap to actually win, because you can't overtake if the guy is blocking."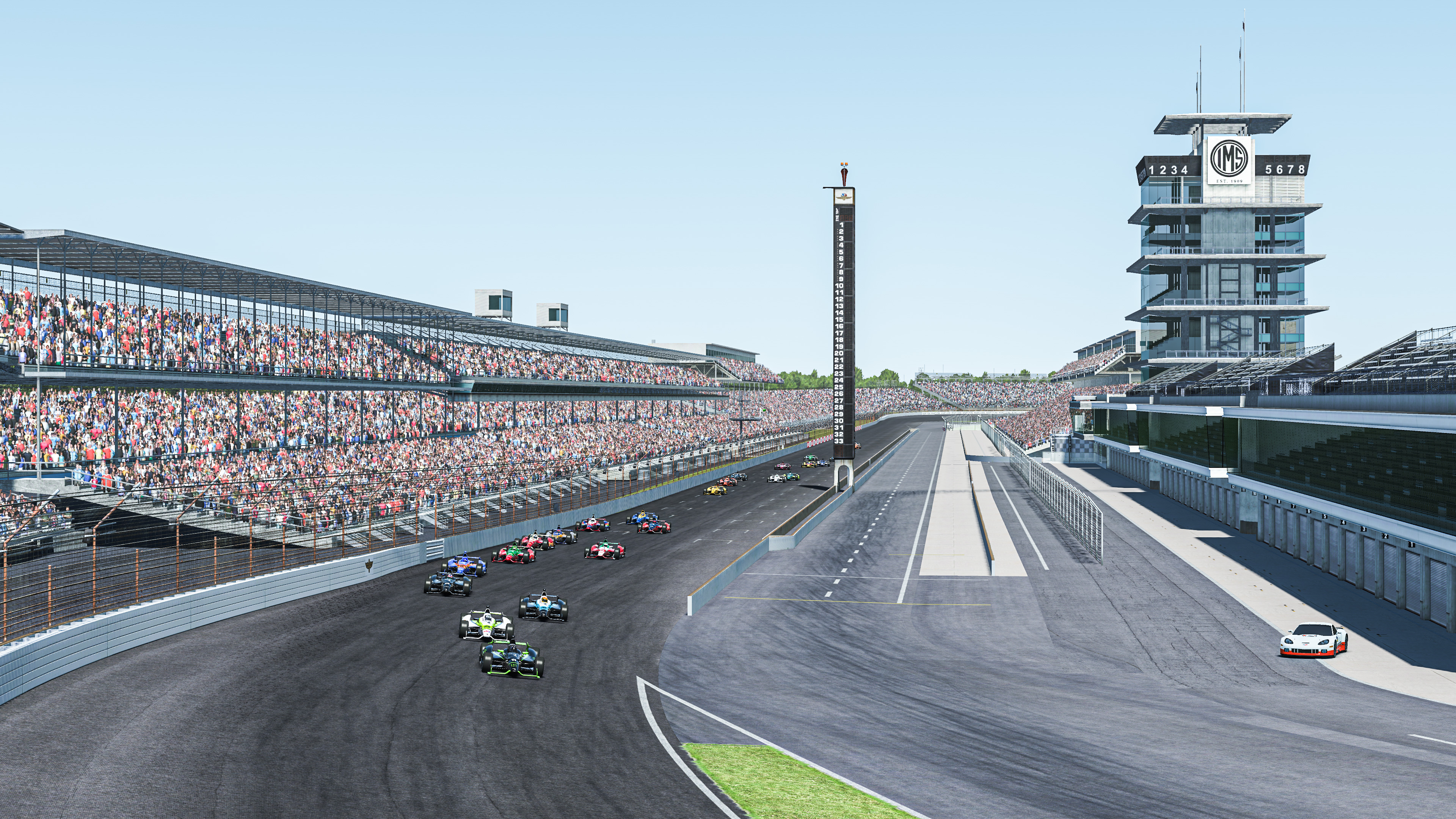 The Race Legends Trophy's Indianapolis event was the penultimate round of its first season as a points-scoring championship, and Button carries a 39-point lead over main title rival Emanuele Pirro into Saturday's finale with 100 points available.
The Indy event took place on the weekend when the real-world 2020 Indianapolis 500 was originally scheduled, and attracted a field including seven Indy 500 winners – among them series debutant Mario Andretti – with 13 victories in the race between them.
"You always want to win this race but it was a great battle, hopefully we did the Indy 500 proud, and it's also good for my championship," said Button.