Haas driver Romain Grosjean says he was "surprised by some decisions" in the recent Formula 1 driver market saga that kicked off when Ferrari and Sebastian Vettel's split was announced.
Ferrari and four-time F1 champion Vettel had looked to be headed towards a contract renewal at the start of the year, but team boss Mattia Binotto said the two sides didn't "share the same short or long-term goals" after it was revealed they would part after 2020.
The Race's sources have indicated Ferrari did not go as far as offering Vettel a new contract.
Two days after Vettel's exit was revealed, Ferrari announced the signing of McLaren's Carlos Sainz Jr as his replacement, while McLaren named Daniel Ricciardo as Sainz's replacement.
Asked whether he was surprised by the shake-up in the driver market for 2021, Grosjean – who himself doesn't have a confirmed F1 seat for next year – told Sky Sports: "I was I was surprised by some of the decisions in some way.
"But I think one of the big surprises is Sebastian because I was quite convinced he would carry on with Ferrari.
"That was the big surprise. Things unfolded in an interesting way."
He added: "I would have played the puzzle a little differently.
"I don't want to get myself into trouble. We all have our own opinions and expectations. But it was interesting. There were obviously a few talks behind the scenes and a few things happening.
"Some people have done a really good job."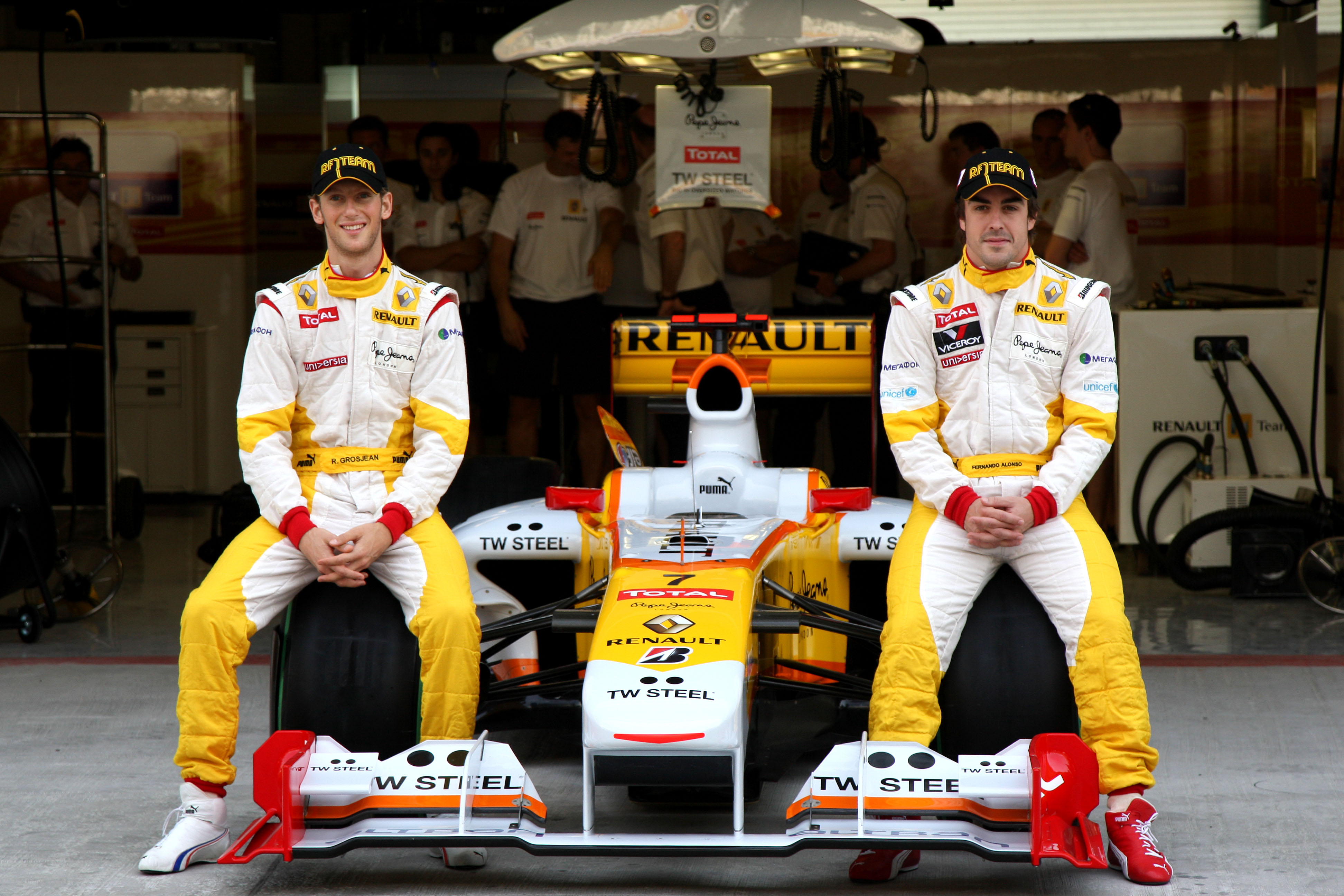 The fate of the Renault seat vacated by Ricciardo is now the big question of the driver market, and Grosjean was among those to mention Fernando Alonso – a two-time world champion and his team-mate at Renault when Grosjean was a rookie in late-2009 (pictured above) – as a potential candidate.
"I don't think it's over, there's still a seat at Renault. We hear the rumour of Alonso. Why not?
"I think there's still loads of things going on and I don't think the saga is quite over yet."
Asked about the prospect of an Alonso comeback, Grosjean said: "He's obviously a great driver, he's always tried to work very hard. But he already had a comeback at Renault and that was not the best car in 2009, I can testify about it. That didn't really work out.
"But why not? It would be positive for sure. But also takes a seat away and there aren't that many seats.
"It's interesting also with the financial situation with everyone. All companies around the world are not in the best situation right now. So let's see what comes out."