Last week's announcement of the forthcoming end to the Ferrari-Sebastian Vettel partnership rings a few historical bells.
Talismanic lead drivers, who have previously been the embodiment of Ferrari's hopes, rarely depart from the Scuderia on uncontroversial terms.
Regardless of who is in charge, the pressure created by any Ferrari underperformance seems to put such relationships under unbearable strains.
The end of a beautiful friendship seems to be the common motif. It can be read as one long narrative. The people change, the precise circumstances differ, but themes repeat. Here is that narrative.
Alain Prost: fired in 1991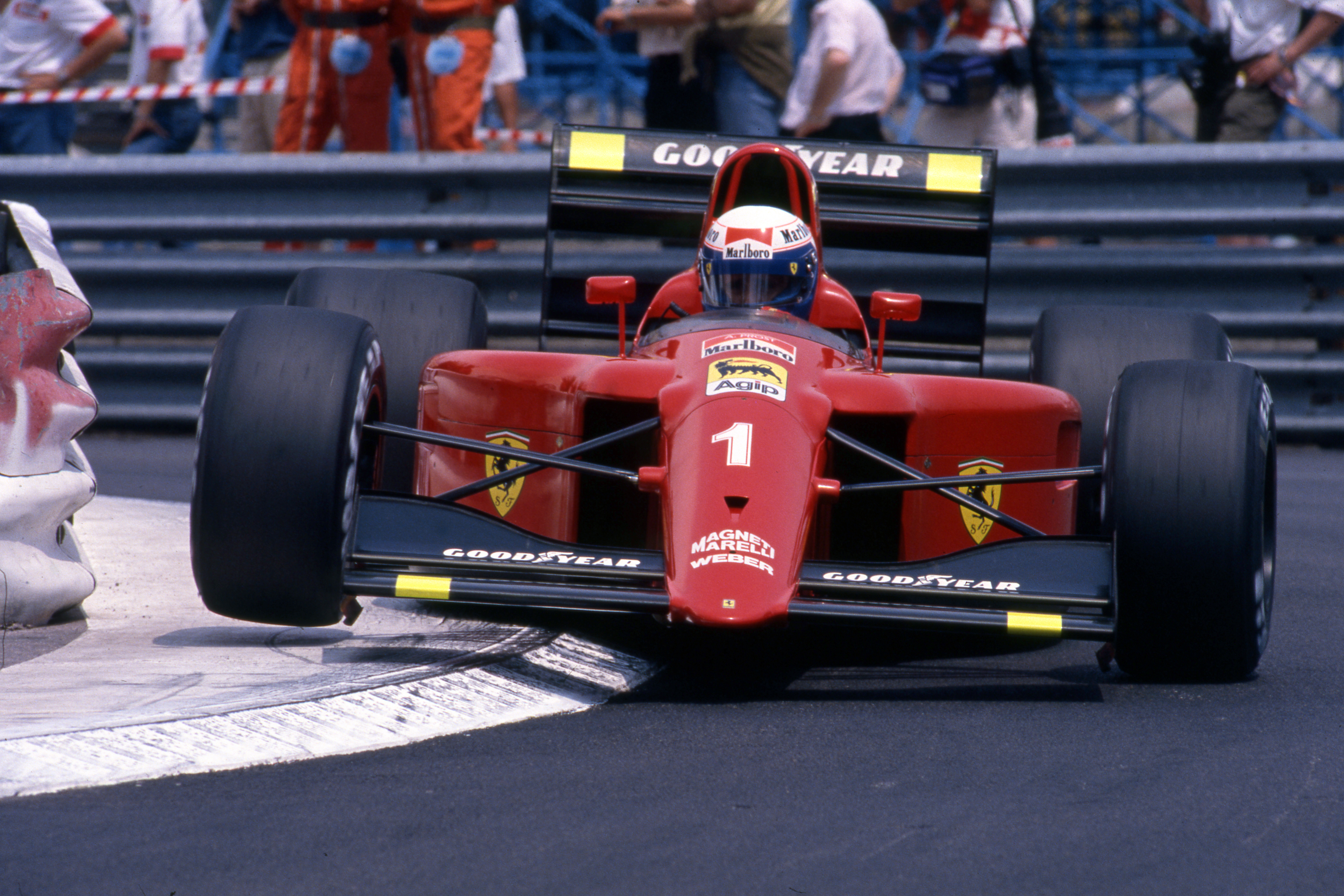 "I made the mistake of believing I could change the mentality" :: Alain Prost
Prost was recruited in 1990 from McLaren as the reigning world champion – and he immediately put together a great campaign for the Scuderia, going head-to-head with McLaren's Ayrton Senna for the world title in a battle that was only decided by Senna's pre-meditated foul at the first corner of the Japanese Grand Prix.
In the elegant Ferrari 641 Prost won five times, but actually the form of that car was largely from the momentum of the work of technical director John Barnard – who had since left.
That is where the problems that eventually led to Prost's dismissal were rooted. Without strong technical leadership, the inexperienced Fiat-dictated management reasoned that continuing with essentially the same car into '91 would be good enough.
Prost was certain they were wrong, and expressed those views internally. The relationship was turning sour already.
The pukka 1991 car, the 643, would not be ready until mid-season. Until then, the 642 was essentially a mild update of the 1990 car with an engine development programme that upped the peak power but with the consequence of terrible driveability.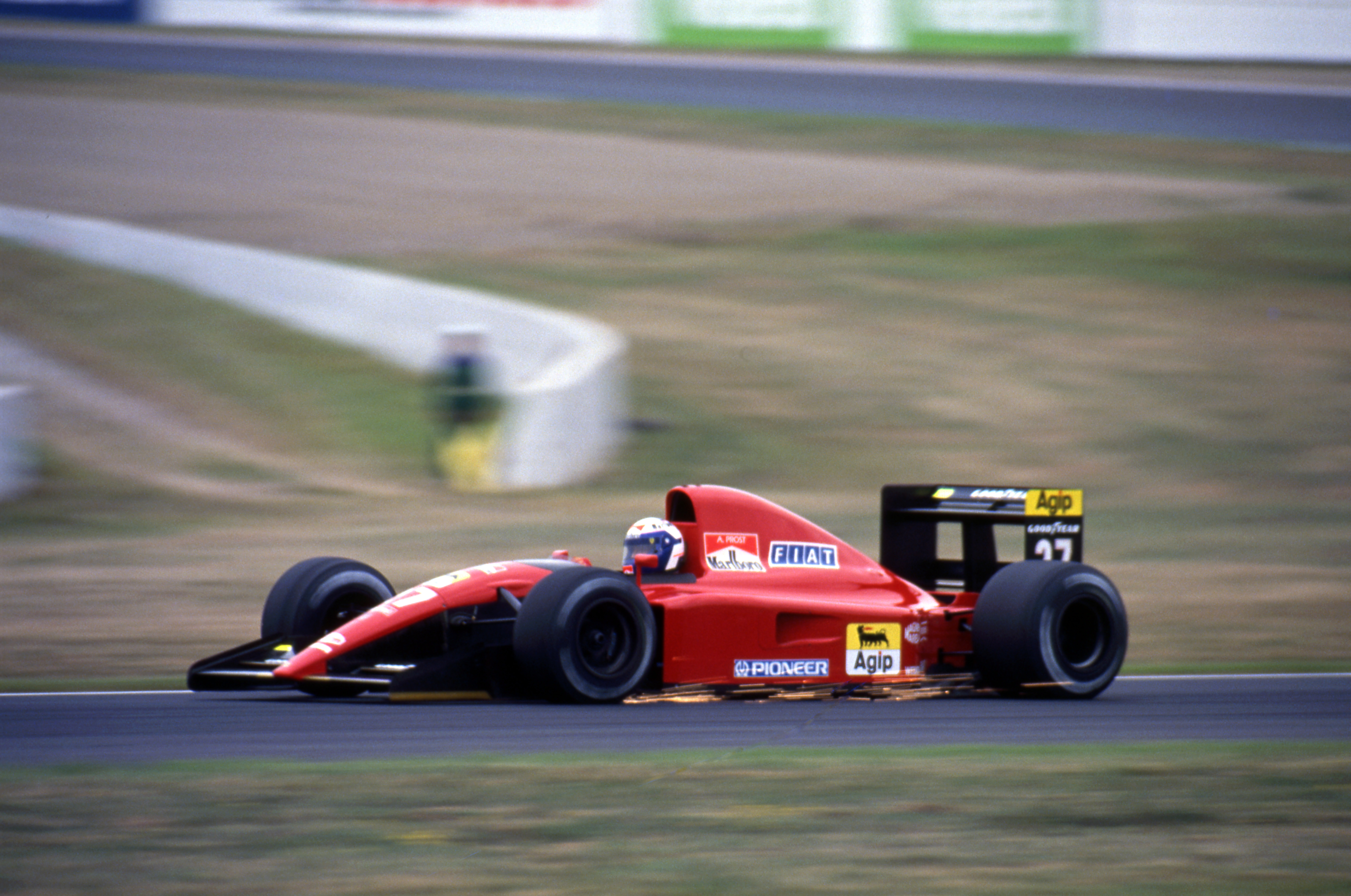 Prost's great strength as a development driver was not only being wasted, but was being met with a positively hostile reception by management and the technical department.
As Prost feared, the '91 McLaren and Williams were huge improvements over their predecessors and Ferrari was left way behind.
As the team's campaign collapsed, so the pressure in the Italian media for change became a hysteria. Regardless of era or who is in charge, Ferrari is always hugely sensitive to such pressure and what had been a super-strong team in 1990 simply imploded on itself.
A real chance of a solitary race win was thrown away at Barcelona as the team overruled Prost's choice of starting on slicks on a wet track because the team management did not wish to risk looking incompetent by the corporate Fiat managers they felt would be watching.
Team manager Cesare Fiorio was dismissed part way through the season, Prost a few races later. The hook on which they hung his dismissal was a frustrated but innocuous quote he gave when explaining how a steering valve fault had caused the steering to feel like that of a truck's. Using this as the pretext for Prost's dismissal was a disingenuous explanation for a pressured, incompetent decision – and those who made it were themselves fired at the end of the season.
"I made the mistake of believing I could change the mentality, the way they work and approach problems," Prost said.
"I did change it a little bit in 1990. Then in '91, it changed back to what it had been. And more…"
Michael Schumacher: squeezed into retirement 2006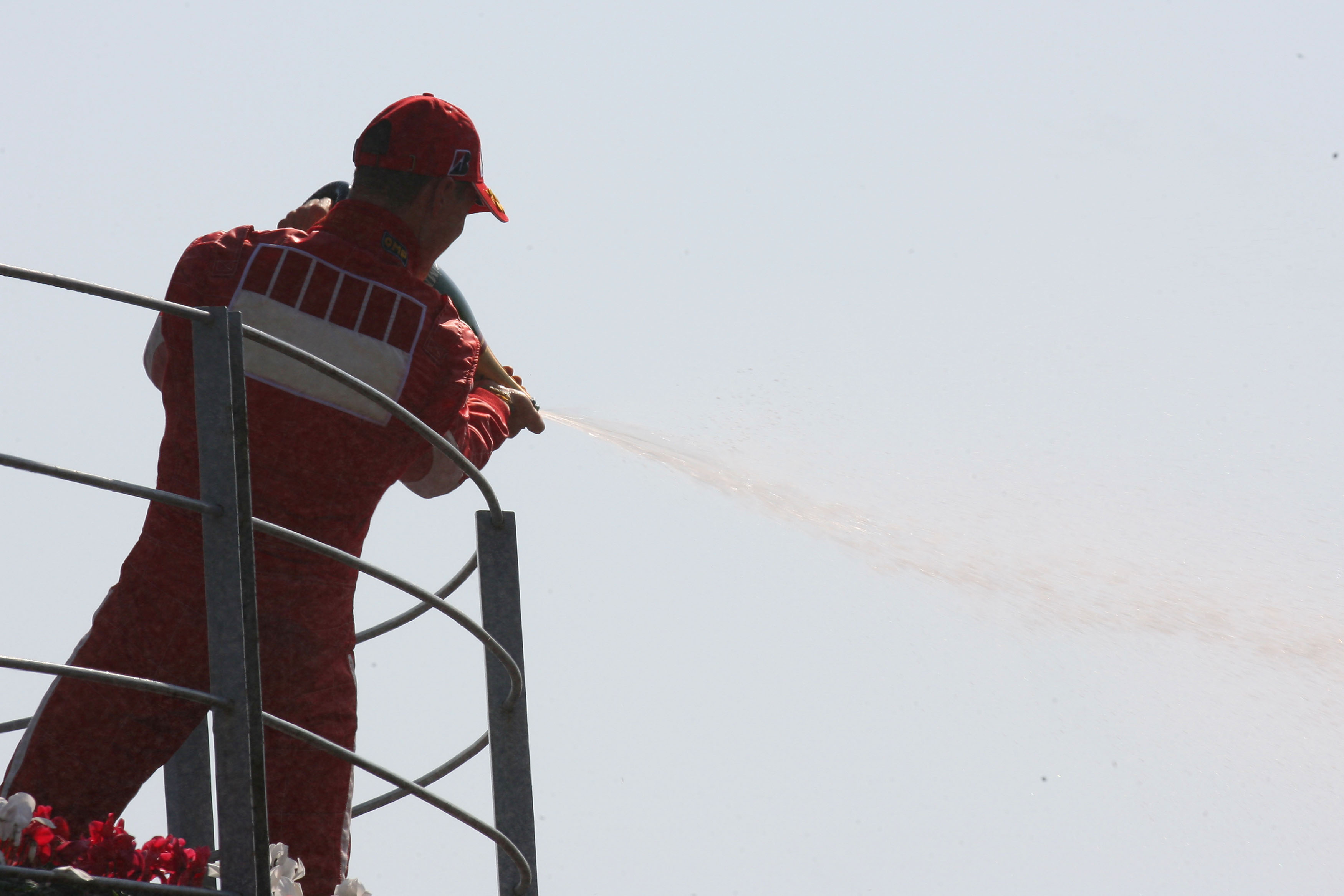 The timing of the Schumacher retirement announcement had not been a mutual decision – this time Montezemolo was going to have his own way
Schumacher used his stature as double world champion, and the fact that Ferrari needed him, to dictate his own terms. Which included the recruitment of the technical architects of his Benetton title successes, Ross Brawn and Rory Byrne.
By this time, Ferrari was ready to listen. Not long after the collapse of the 1991 team, Luca di Montezemolo had been recruited by Fiat to return to the Ferrari team he had managed in the 1970s, but this time as the boss.
With Montezemolo the big boss, he needed someone in his 1970s on-the-ground role to properly manage the team, tough enough to ignore the media pressure, emotionally intelligent enough to understand how to build a core of individuals into a team. The man he chose for that role was Jean Todt.
The fact that Todt came from the rallying world and outside of Italy gave him a certain healthy detachment from the pressure. Todt in turn understood the value of getting the best personnel foundations in place on which to build. Hence his determination to lure Schumacher and his embracing of Schumacher's idea of bringing Brawn and Byrne with him.
Together, Brawn and Todt analysed what they saw as Ferrari's built-in weaknesses – the lack of stability, the fear of failure, over-responsiveness to media, the overly-politicised operations, the tendency for corporate management to interfere when things were not going well.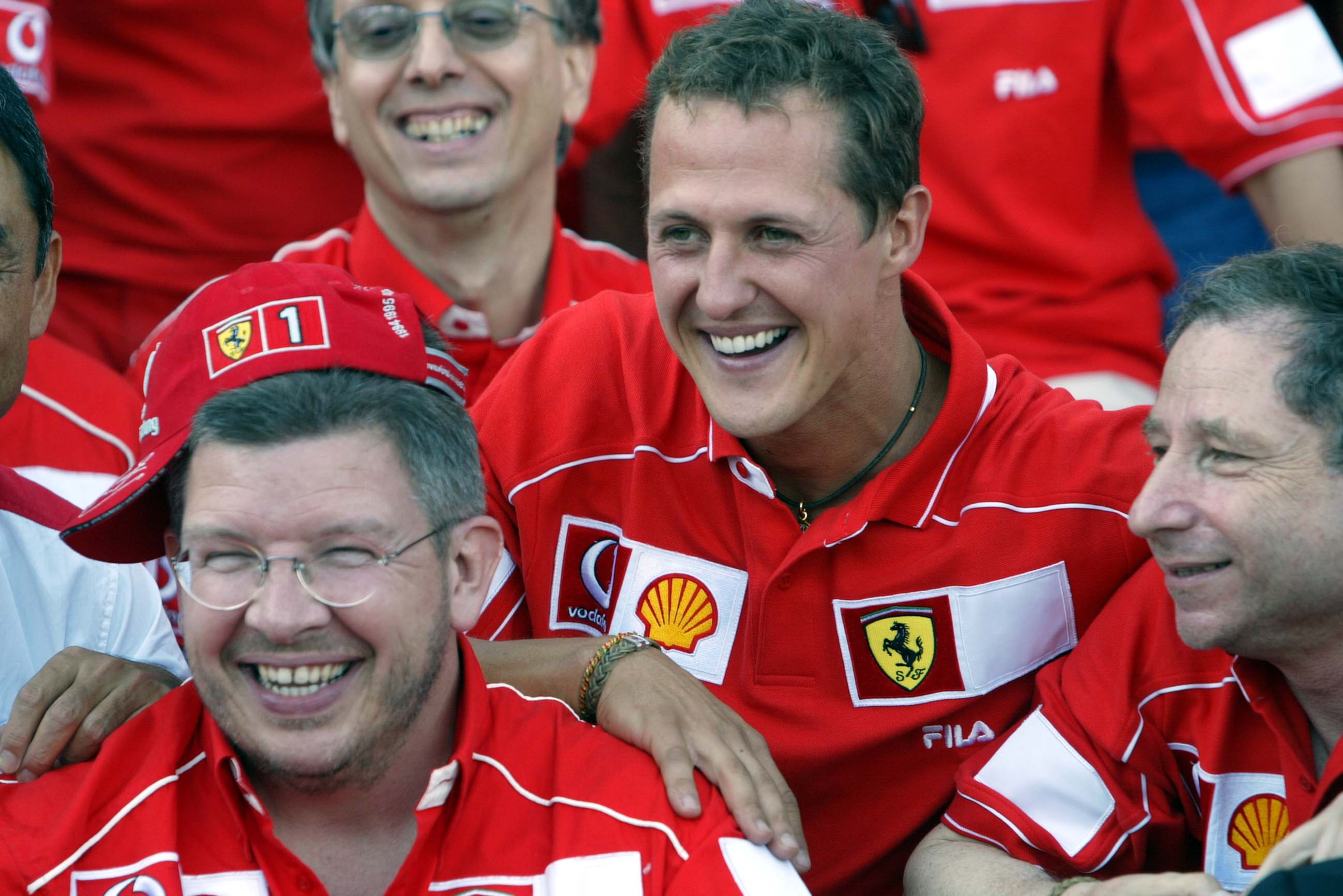 As such, Brawn, Todt, Byrne and Schumacher – none of them Italian and thus one step removed from the emotion of representing the team – agreed to a pact. They would operate as one unit, always supportive of each other. They would not be picked off.
It was this team that brought the blockbusting success of the early 2000s. Ferrari finally achieved its full potential as the greatest team F1 had ever seen. But this 'forcefield' also occasionally blocked Montezemolo from instigating changes.
Montezemolo of course enjoyed recognition for his part in that success. It was he, after all, who had changed the structure of the team.
But he was also a little frustrated that those beneath him could effectively reduce his control. Now that such great foundations were in place, he felt the Scuderia should evolve to embrace more home-grown talent – of which there was a lot.
His opportunity to bring about this vision began to form as Brawn informed him, with a year's notice, that 2006 would be his final season. Knowing that Brawn was leaving, and with Todt's continuation not a given either, Schumacher began to consider his options.
Montezemolo, reasoning that he needed to build for the future, recruited Kimi Raikkonen for 2007 – in a deal agreed late 2005, at around the time Brawn had informed Montezemolo of his own plans.
Thirty-seven-year-old Schumacher's contract was coming to an end just as Raikkonen's was due to start. He could stay if he wished, but no longer on favoured number one terms; Raikkonen would be given equal opportunity.
Schumacher later related that he reached his decision to retire early in the 2006 season, in Bahrain, and that he informed Todt at Indianapolis.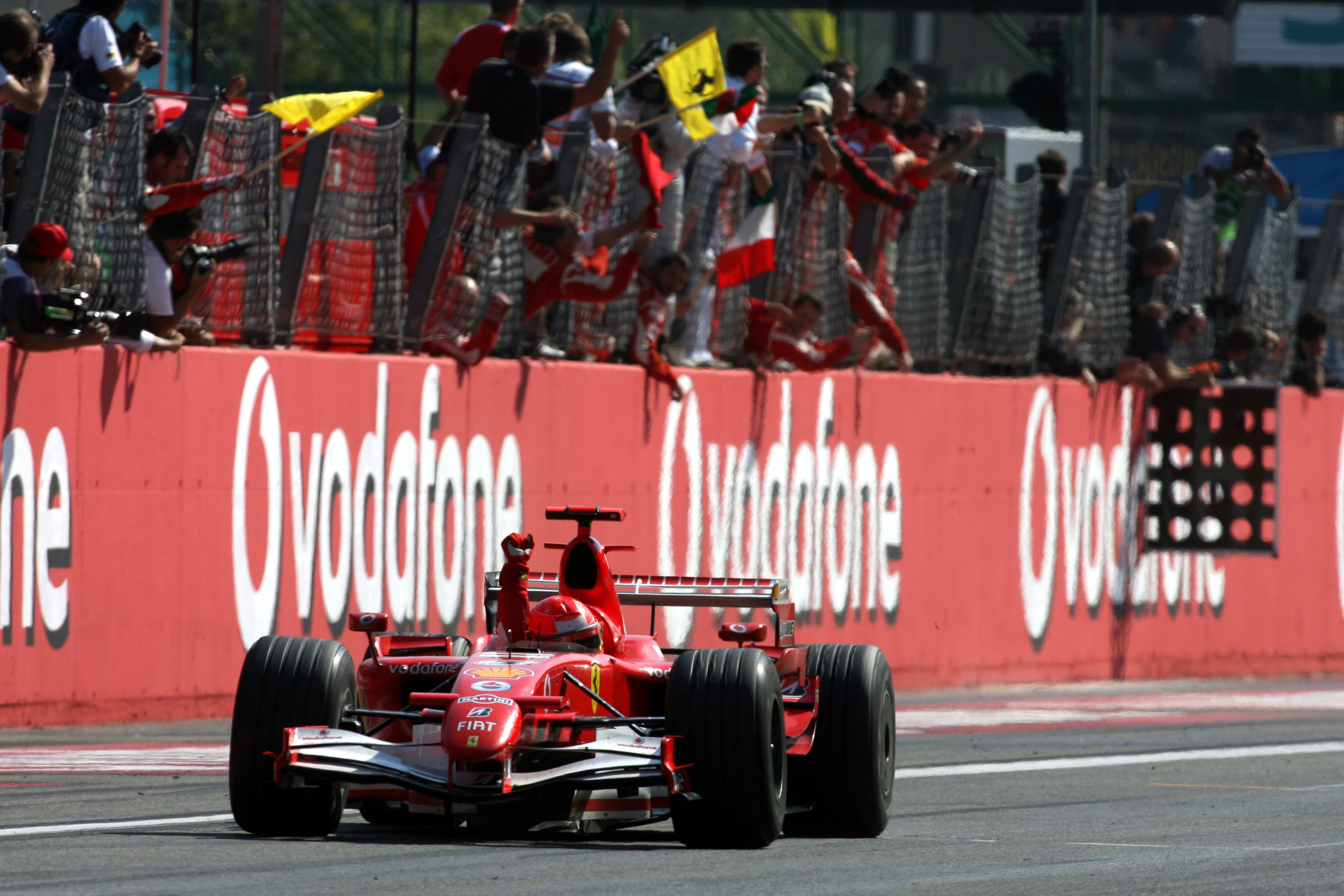 The assumption was that the announcement would be made at the end of the season, as Schumacher fought with Fernando Alonso for the world title. Instead, Montezemolo took that decision out of his hands, authorising the press release of Schumacher's coming retirement mid-race at Monza.
Despite the staggering success he had brought Ferrari, Schumacher had essentially been pressured into retirement once the team around him began to break up.
The icy body language of both Schumacher and Todt around Montezemolo in the Monza garages told its own story. The timing of the announcement had not been a mutual decision – and this time Montezemolo was going to have his own way. This was him taking back control of the team he'd allowed his gifted underlings to control for a few years.
At Todt's request, Schumacher stayed on as a team advisor in 2007, after which both would be gone.
Fernando Alonso: out-manoeuvred 2014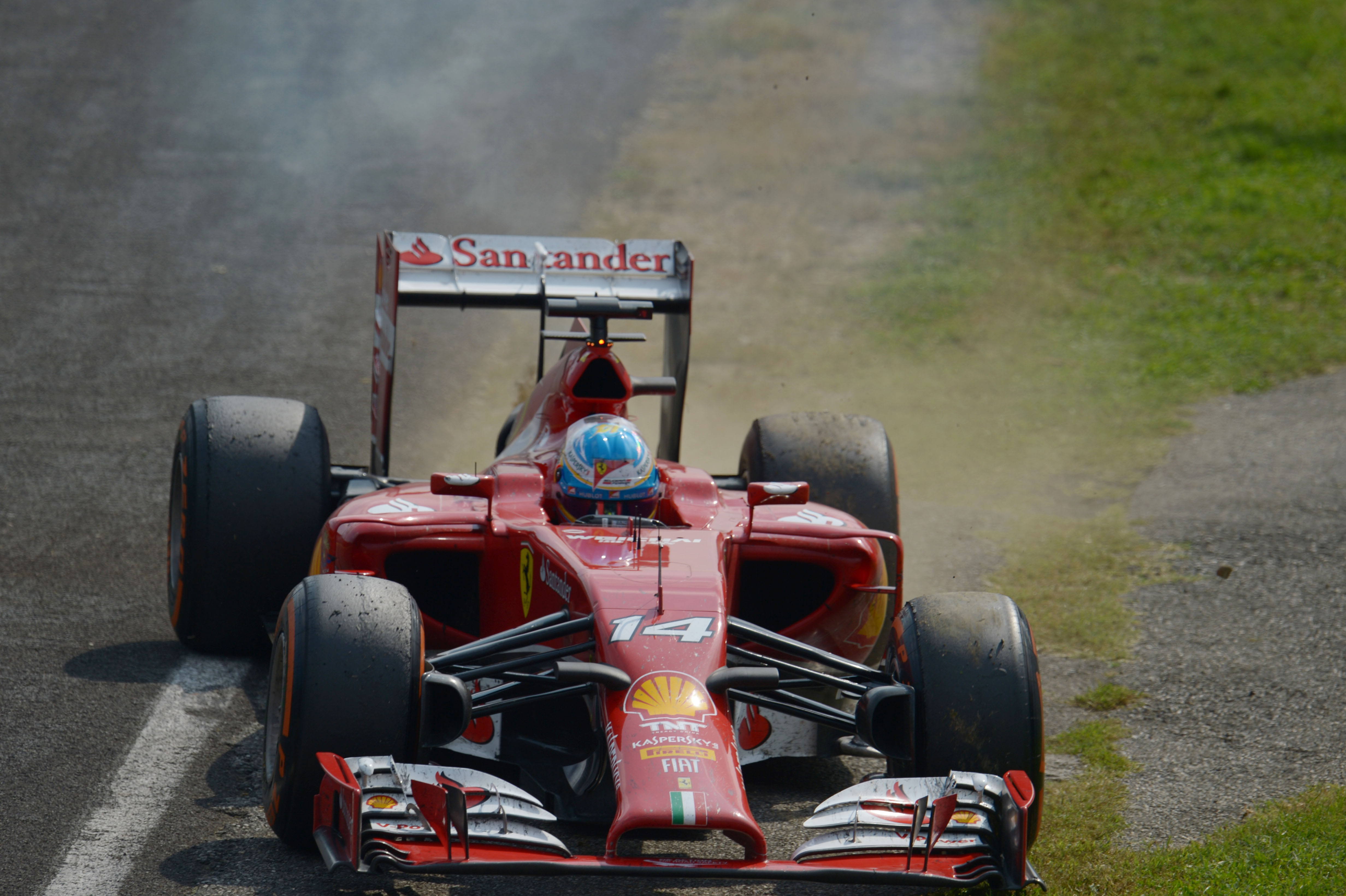 "Fernando gave the impression that if he were in the Mercedes, he would be winning every race. This was very demotivating" :: Luca di Montezemolo
Although Raikkonen secured Ferrari the 2007 world title, the team was surprised that his advantage over team-mate Felipe Massa wasn't greater. Also, the laid-back Finn didn't conduct himself as a leader in the way Schumacher had, didn't inject the same urgency into the team.
Montezemolo decided that Fernando Alonso was the man he needed. Alonso was signed, a year in advance, from the start of 2010. This overlapped with Raikkonen's contract, which ran to the end of that season. So he was paid off. In that way, there was an unambiguous team leader in Alonso, with Massa in support.
Alonso turned in some brilliant performances and kept himself in title contention until the final rounds in both 2010 and '12, both times against superior Red Bull machinery.
The first season was the honeymoon period. But after the 2010 title was lost in Abu Dhabi to a Ferrari strategy call to cover the wrong Red Bull, there was, according to a team insider at the time, a step change in Alonso's relationship with Ferrari.
His frustrations with its operational and technical shortfalls became more obvious, his observations more pointed. The pressure began to ramp up as Ferrari repeatedly fell short technically, first of all to Red Bull, subsequently, in 2014, to Mercedes. Alonso's frustrations just fuelled the media pressure on the team.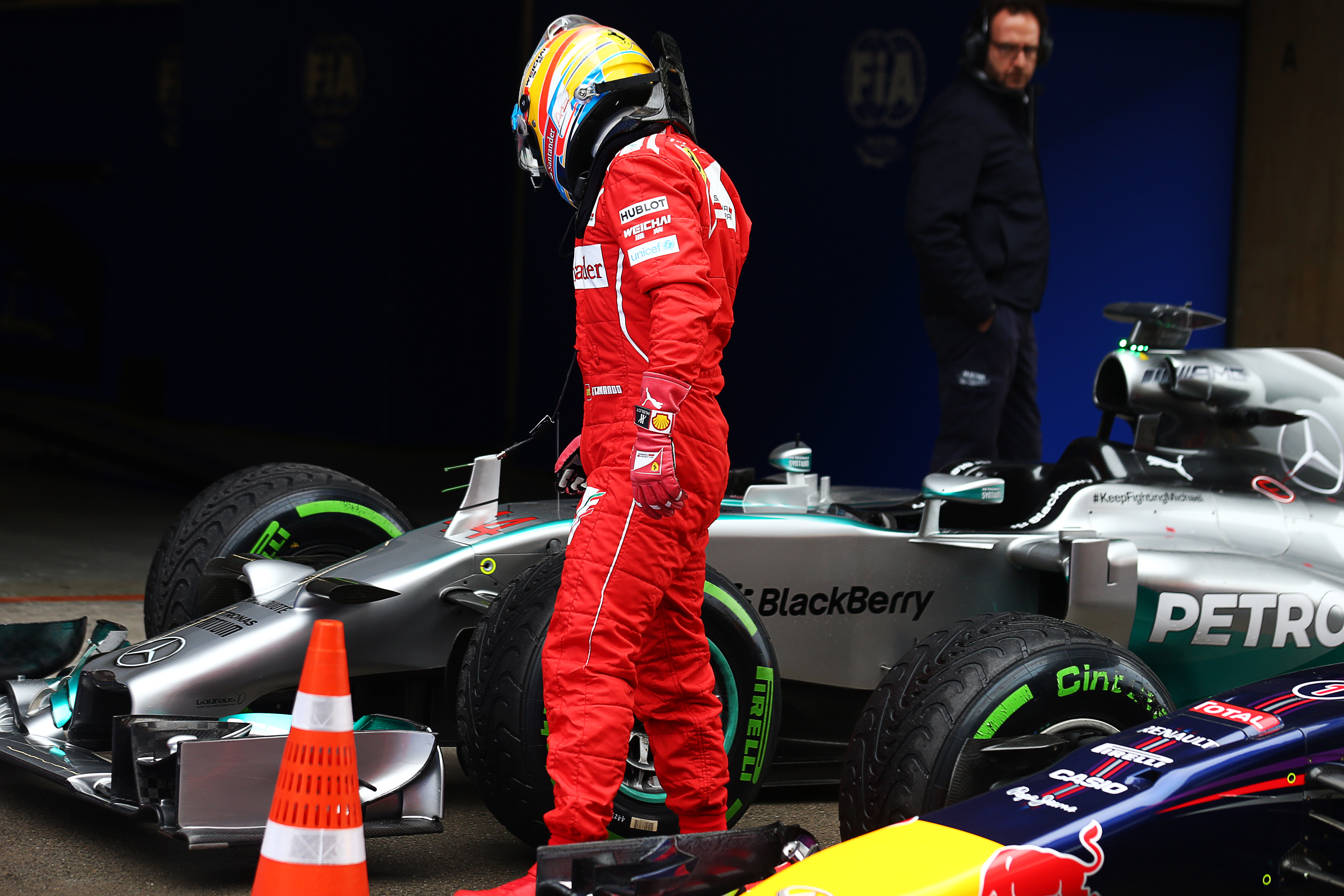 Alonso, just like Prost, felt the prime of his career being wasted to ineffective technical leadership and poor management decisions and, like Prost, became vocal.
"Fernando gave the impression that if he were in the Mercedes, he would be winning every race," related Montezemolo in 2016. "This was very demotivating for the people on the team."
Recalling that Schumacher had repeatedly advised that the guy they should be looking at was Sebastian Vettel, secret contact was made. There was a potential get-out in Vettel's Red Bull contract at the end of 2014, one year early.
Alonso was contracted to Ferrari until the end of 2016, potentially clashing with Vettel's arrival. Which Ferrari didn't want.
Earlier in the year Alonso had asked if he could have the option of being freed from the contract at the end of '14, two years early. He felt there was a possibility of getting himself into a Mercedes or Red Bull.
Initially Ferrari refused, but as the secret Vettel negotiations got underway and the potential clause in his Red Bull contract was discussed, so Montezemolo informed Alonso that he could be granted his wish.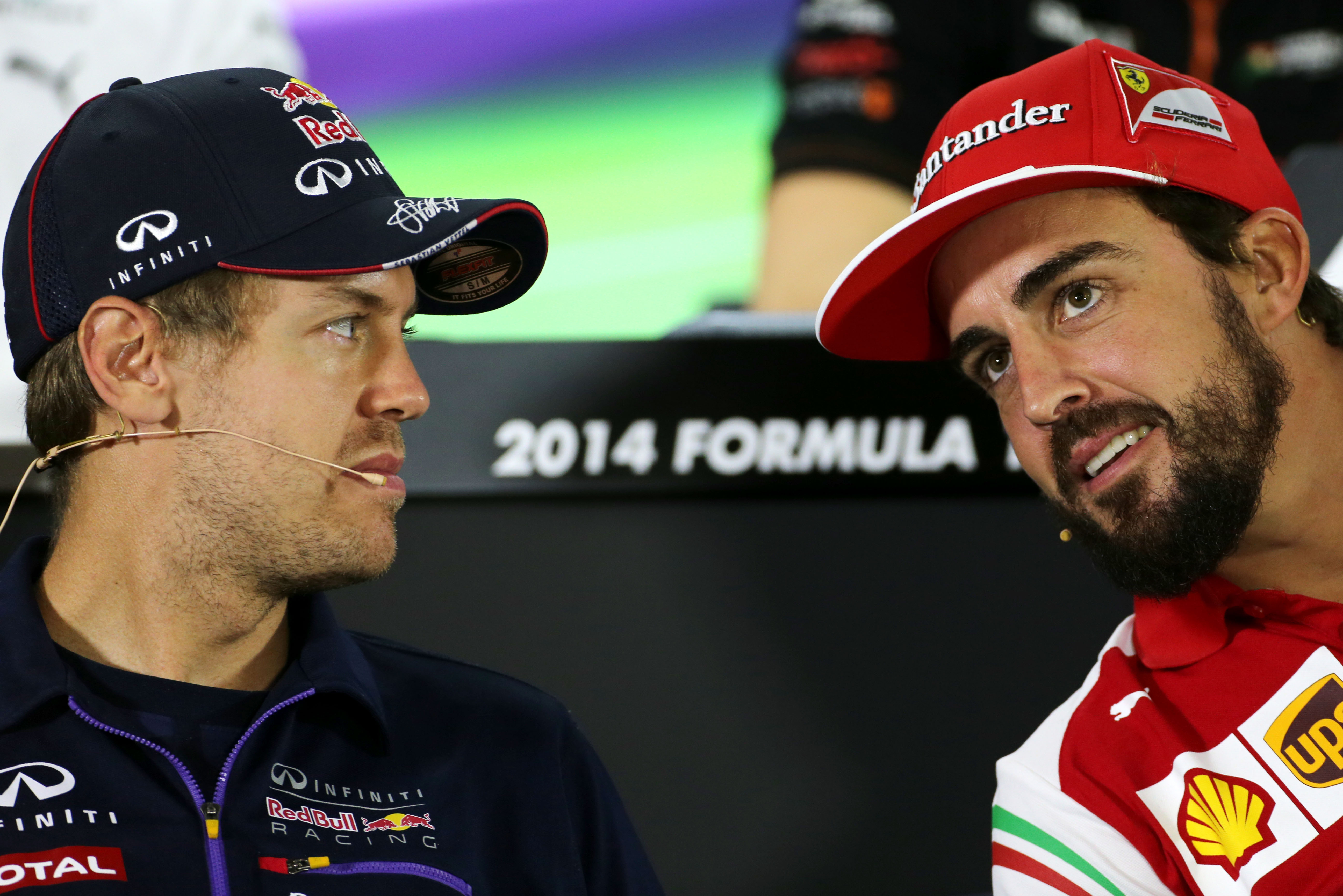 Montezemolo, who was about to be eased out of his position by Fiat boss Sergio Marchionne, presented this as his 'going away present' to Alonso. In reality, it was to potentially free the space for Vettel to join, should he be able to do so.
The complication was that Alonso – on finding no space for him at Mercedes or Red Bull for 2015 – was now thinking his best chance would be to remain with Ferrari, after all.
But as Alonso was trying to negotiate terms with Ferrari to this effect, the team still didn't know if Vettel's clause would be triggered. So Alonso, not knowing any of this, was strung along in the negotiations until such a time as Vettel confirmed he was ready to sign.
Only at this point was Alonso informed. Their relationship came to an abrupt end.
Vettel: mutual breakdown of faith 2020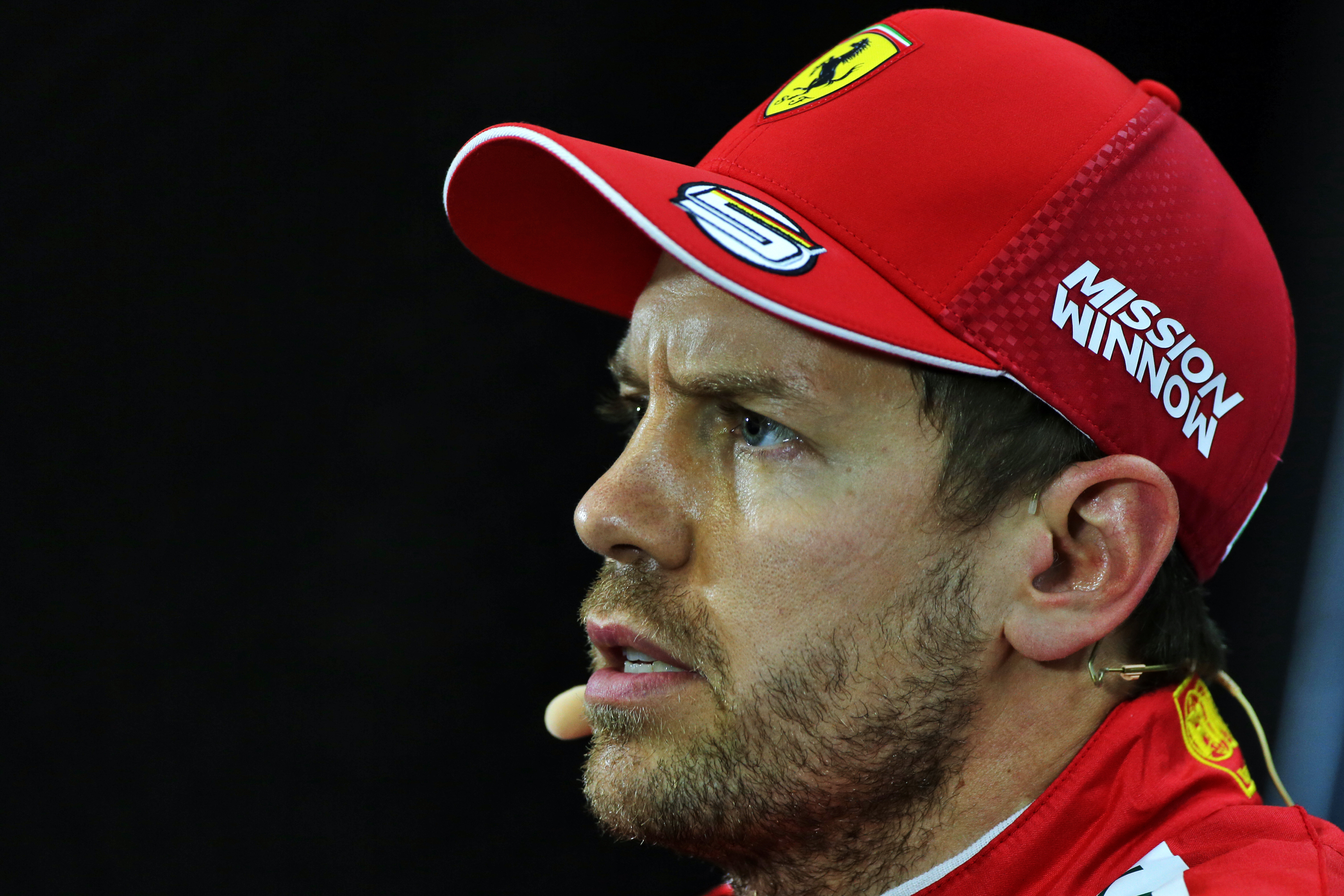 As Vettel tried to get the team working differently, so he was publicly demeaned
In hindsight the Ferrari-Vettel relationship had already started to go wrong even before he arrived. The man who had recruited him – Montezemolo – was no longer there, a victim of corporate politics and replaced by Marchionne, an aggressive automotive business hustler who knew nothing of F1 but was a quick learner. He'd inherited Vettel, was paying him a lot of money. He needed to perform.
Vettel and the team never really had the ultimate faith in each other. He assumed Alonso's team leadership role and he did it with grace and a more inclusive demeanour than had Alonso.
But at the management level there were questions about why his lap time advantage over Raikkonen was only around half that of Alonso the year before.
As Vettel tried to get the team working differently – echoes of Prost '91 – so he was publicly demeaned in 2016 by Marchionne's lieutenant Maurizio Arrivabene. Sebastian should concentrate on driving the car rather than running the team, he stated in a message almost certainly relayed by Marchionne. Vettel's relationship with the team was never going to be what he'd been sold by Montezemolo.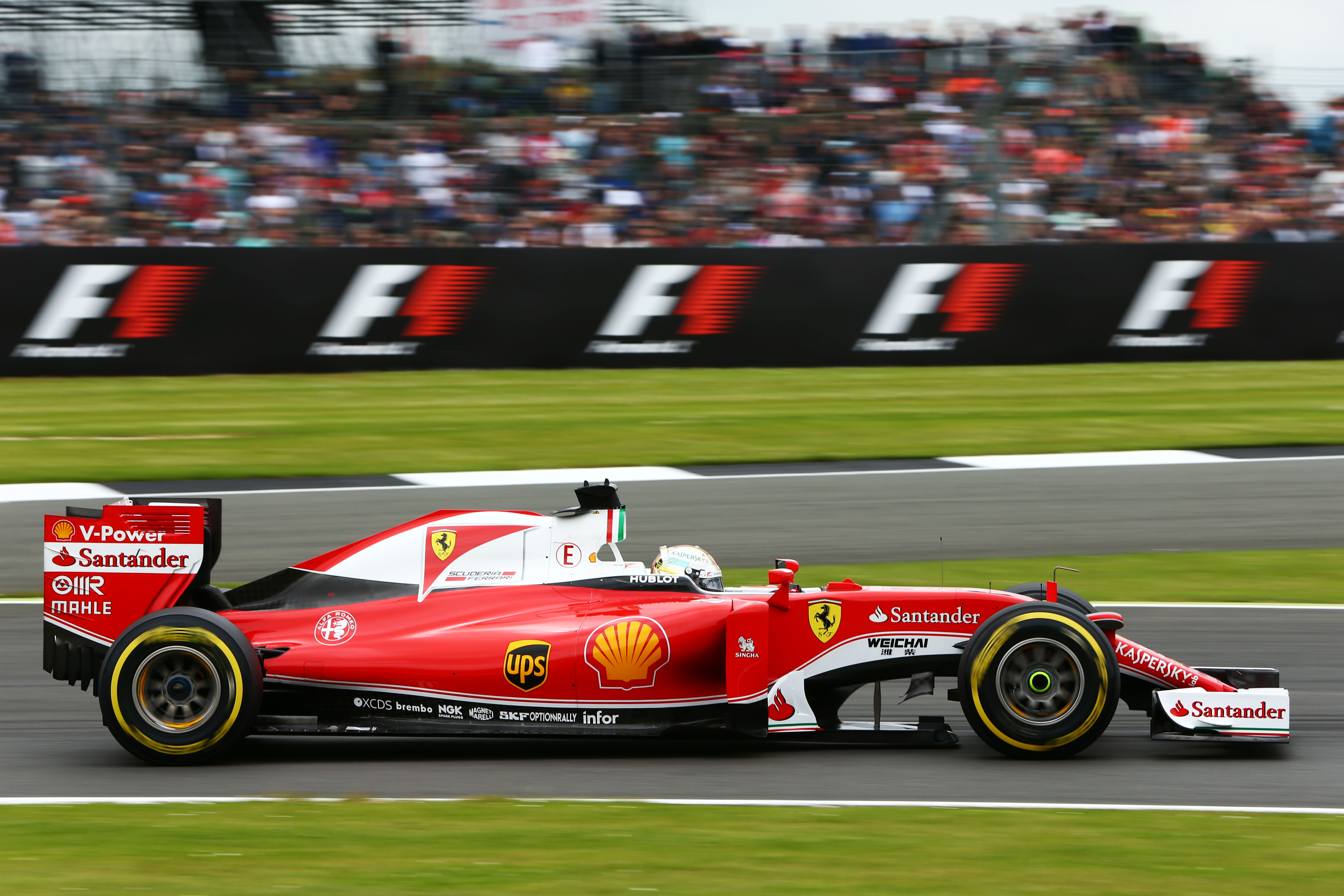 The only thing that might have rescued the relationship would have been a world title – and Ferrari delivered two great cars in 2017 and '18.
Ultimately they weren't quite reliable enough, the team operations weren't quite good enough – and the under-pressure Vettel made too many errors.
Marchionne had instructed that the promising Ferrari Academy driver Charles Leclerc be fast-tracked to the Scuderia after a rookie season with Sauber, with the specific intention of benchmarking Vettel. Marchionne didn't survive to see how that went, but Ferrari's answer came last week.
There are inevitably always contrasting perspectives between any driver and team. There will always be conflicts of interests, competitive strains. But the huge profile of Ferrari magnifies them. Hence those relationships tend to collapse eventually.