Mercedes Formula 1 driver Valtteri Bottas will make his Virtual Grand Prix debut at this weekend's Monaco race.
World champion team Mercedes has so far exclusively run with drivers outside of its F1 race line-up in Virtual GP, with Lewis Hamilton and seven-time race winner Bottas not electing to take part in the previous events.
Bottas becomes the ninth real-world driver to race in the F1-backed series, launched while real-racing is suspended due to the coronavirus pandemic.
Without Bottas and Hamilton, Mercedes has been represented by drivers from its reserve pool or that are affiliated to it through simulator work – including Esteban Gutierrez, who also leads The Race All-Star Series Powered by ROKiT Phones Pro Cup. Gutierrez will be Bottas's team-mate this weekend.
Virtual GP has targeted big name sports stars outside of F1, and this weekend Arsenal Premier League striker Pierre-Emerick Aubameyang will race alongside Lando Norris at McLaren.
Last week, Aubameyang's Premier League rival, Sergio Aguero of Manchester City, raced for Red Bull, but he has been replaced alongside Alex Albon by surfer Kai Lenny (pictured below), while Latin American singer Luis Fonsi takes part for Racing Point.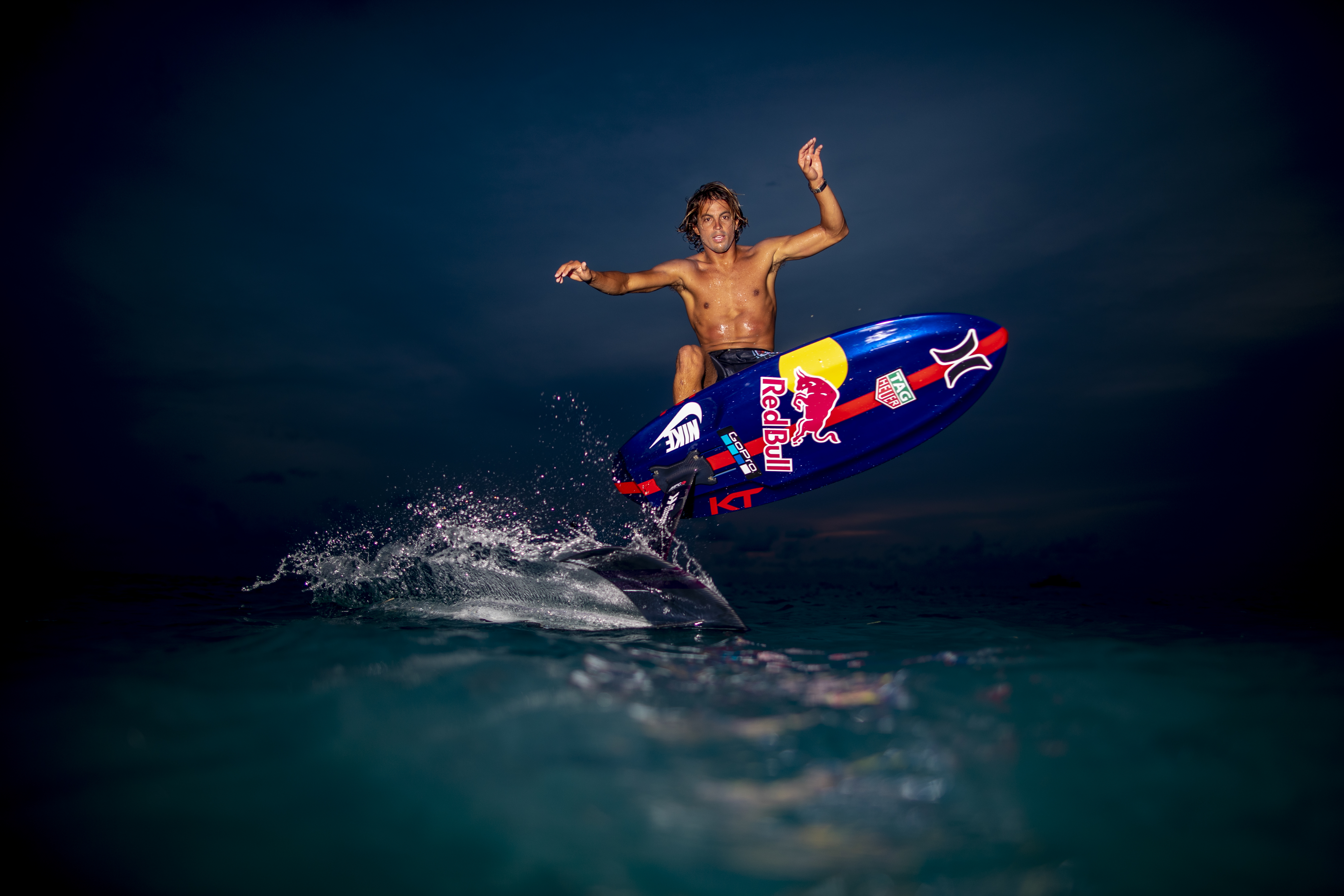 Alongside Bottas, Esteban Ocon is another real-world F1 driver to make his Virtual GP debut this weekend. He will be joined at Renault by Nico Prost.
Charles Leclerc at Ferrari, George Russell and Nicholas Latifi at Williams, and Antonio Giovinazzi at Alfa Romeo will also take part.
Alongside Giovinazzi will be Virtual GP regular and Real Madrid goalkeeper Thibaut Courtois.
AlphaTauri is fielding two of its previous guest racers: former Toro Rosso driver and The Race Legends Trophy regular Vitantonio Liuzzi and motorcycle racer Luca Salvadori.
Monaco will be the sixth Virtual GP. All the races so far have been won by real-life F1 drivers apart from the opening round at Bahrain, won by Formula 2 racer Guanyu Zhou for Renault.
Williams's Russell won the last race at Barcelona in an event featuring a track limits controversy in which both Russell and main opponent Leclerc were penalised.