Carlos Sainz Jr needs to have "really thick skin" to handle being at the Ferrari Formula 1 team, according to long-time Ferrari engineer Rob Smedley.
Smedley worked at Ferrari across 2004-13, and was best known for his long stint as Felipe Massa's engineer.
Now director of data systems for F1 itself, Smedley was asked in the latest episode of the championship's official F1 Nation podcast what advice he had for Sainz about life at Ferrari ahead of the current McLaren driver's 2021 move.
Sainz is replacing four-time world champion Sebastian Vettel as Charles Leclerc's team-mate at Ferrari next year.
"Grow thick skin. Really thick skin. You're going to need it," said Smedley.
"For a lot of us who lasted a long time there, Ferrari becomes a part of you.
"And there are wonderful, really amazing, things about Ferrari, and some really dreadful things about Ferrari. And see quite often – especially when you get into more senior positions – both sides of that coin.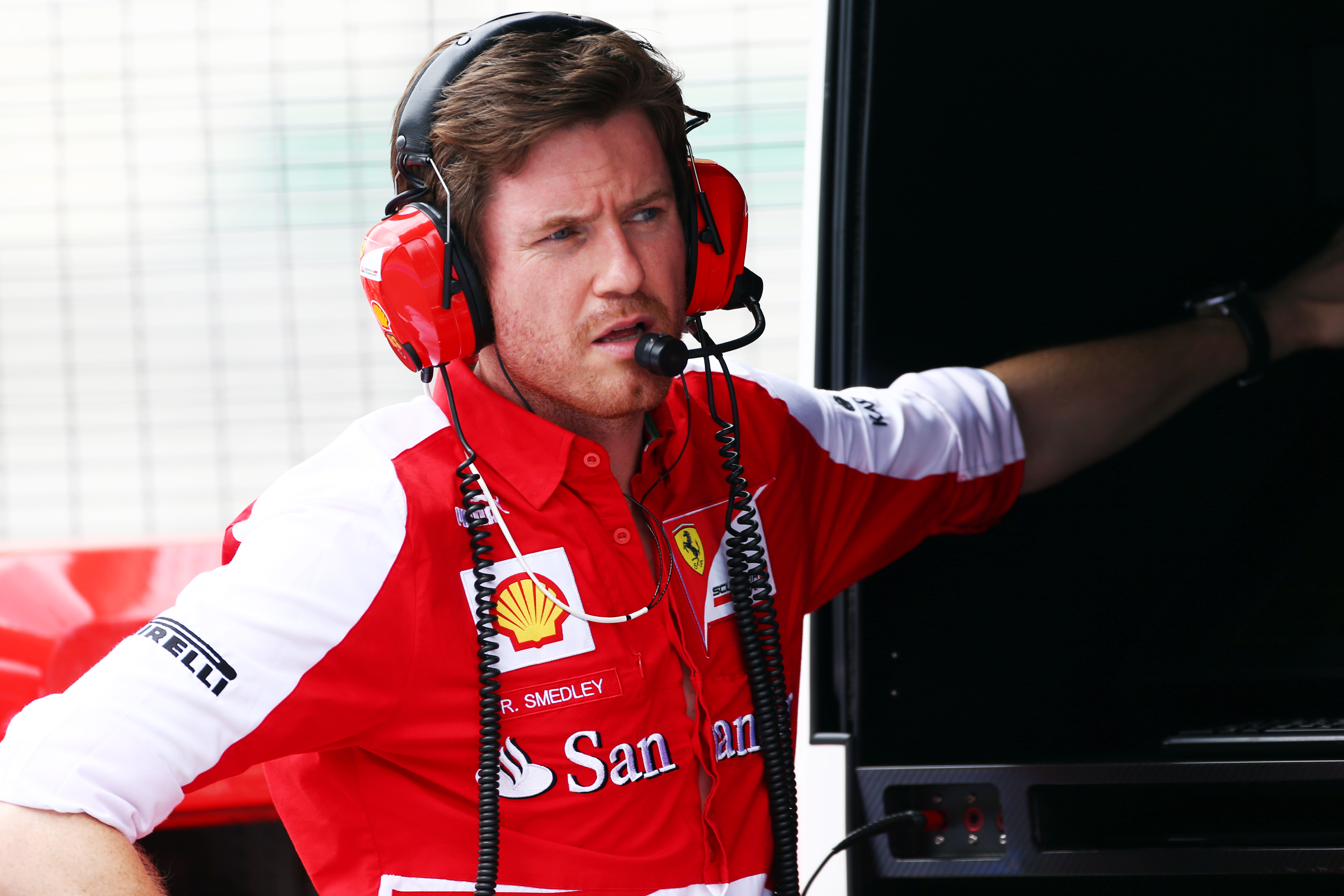 "You see the part where you think 'why would I ever want to leave this place?' and then there's other times when it becomes more difficult and a bit more frustrating and you kind of have to stand up and meet the challenge and be the best that you can be. And that's on a daily basis."
Smedley emphasised that the stereotype of Ferrari team members feeling pressure from the whole of Italy was absolutely true.
"If I've learned anything from my time in Formula 1, it's that at Ferrari there is no second best," he said.
"Second best is never good enough. It's a culture that's been built up in Mercedes now as well.
"But definitely with Ferrari you've got the added pressure of the media and the fans.
"It's a national institution, it's a religion, and therefore that pressure never, ever, goes away.
"Even when you leave the office and you might go out to a restaurant or a little cafe or whatever, you don't even have to be near Maranello, people know who you are and people will give you their clear opinion on what they think about Ferrari and what they think about you, because that's just what they do.
"But at the same time, it is an absolutely incredible place to work – the passion, and being part of that, especially for the guys on the race team."
He also underlined that amid that pressure the over-riding feeling from holding a leading role at Ferrari was privilege to have a major impact on such a revered team.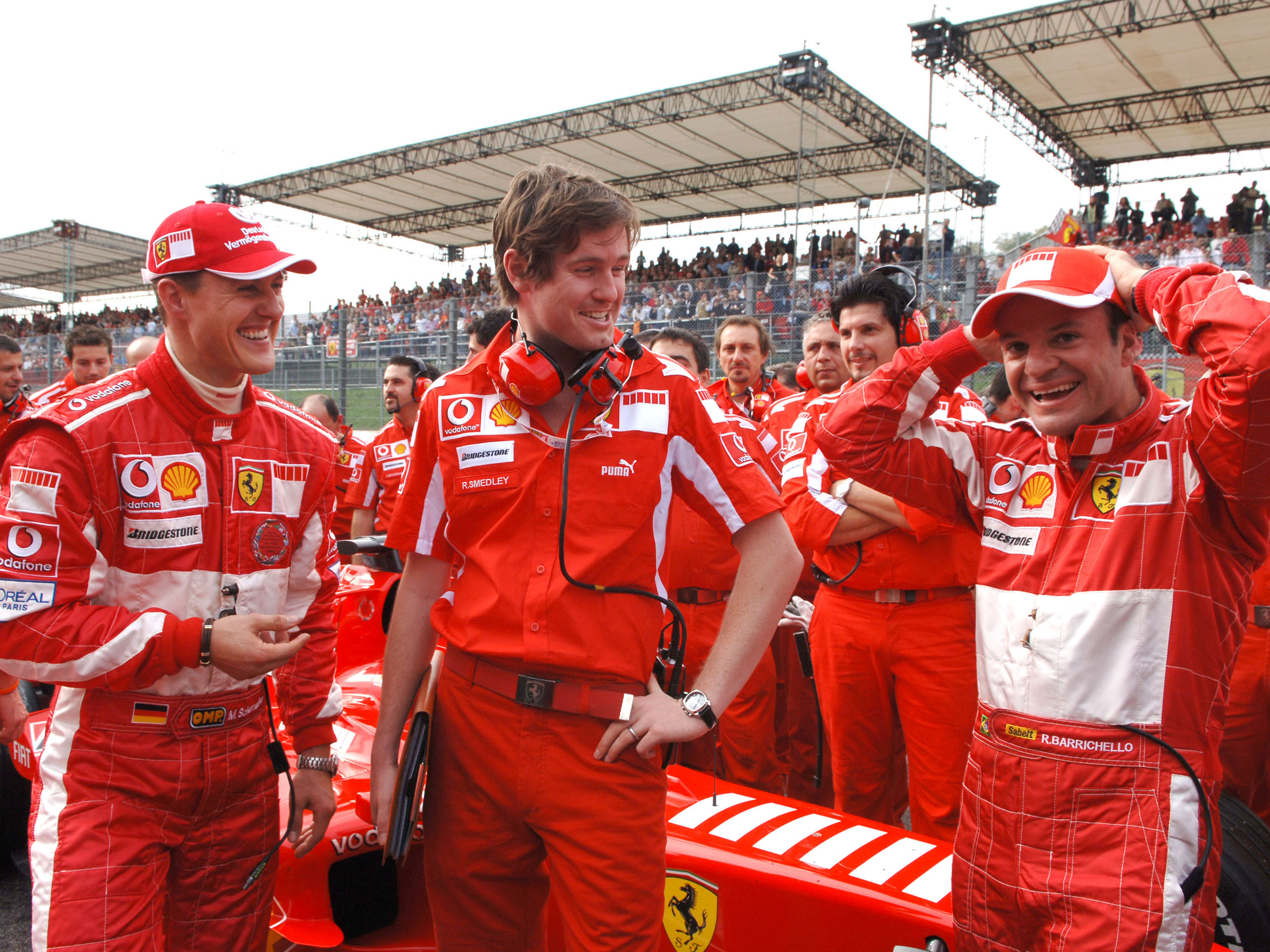 "For people like Stefano [Domenicali], Jean [Todt] and Ross [Brawn], all those senior people, to hold that amount of responsibility in your hands, for however long it is, when you're making decisions that are going to affect the whole of Ferrari, when you have that responsibility and you feel the weight of that pressure, it is something special and it is something that you have to respect," Smedley added.
"And the beauty about Ferrari is that it is always about Ferrari, it's never about individuals. And they're relentless and ruthless in their pursuit of winning."
While making clear the potential perils of being at Ferrari, Smedley said it was a hugely rewarding experience "if you can withstand it, and you can stand the test of time there" – and he suspects Sainz can.
"I don't know Carlos very well but he seems like a guy that will be able to get on in that environment very well," Smedley concluded. "He's going to love it."