Red Bull team principal Christian Horner says it would be great for Formula 1 and those watching were Mercedes to sign Sebastian Vettel to partner Lewis Hamilton in 2021.
Vettel is currently without a drive for next season after Ferrari confirmed their relationship will not continue beyond the end of the year, but Horner has downplayed any possibility of a return to Red Bull, where Vettel won four world championships.
Mercedes has yet to announce its drivers for next year, although Lewis Hamilton and Valtteri Bottas are widely expected to remain.
Speaking in an interview with David Coulthard for the latest episode of DC Unscripted – Heineken Non-Race Sundays released by F1, Horner was enthusiastic about the possibility of Vettel taking a Mercedes seat despite the headache it would cause the team – although he also accepted that the 32-year-old might choose to retire.
"He's still in his early 30s, he's still phenomenally quick and maybe Mercedes will fancy the headache of having him and Lewis together," said Horner.
"It would be great for all of us to see and witness, [as] from a team point of view that would be a lot to take on.
"He's a great driver, I'm sure he's given this a lot of thought and all we can do is wish him the best.
"I think Formula 1 will be worse off if he's not there, but you have to respect his decision."
Horner believes Vettel could retire with his head held high given he has achieved so much in F1, winning 53 grands prix.
But he also suggested Vettel might choose to take a sabbatical and seek a return after 2021.
"What he's achieved in his career is phenomenal so if he were to decide that there's not a competitive drive available to him at the end of this year and he called it a day [he can]," said Horner.
"He could even take a year out if he wanted. He has a young family, he's one of the most successful drivers in the history of the sport."
During the interview Horner also looked back at Vettel's six seasons with the Red Bull team, remembering the rigorousness of his accounts of grands prix in post-race debriefs.
He suggested this was a key part of Vettel himself understanding what had gone on in the race, as well as giving the team feedback.
"Sebastian's debriefs would take about two hours, we'd be half-an-hour in and he's just completed the formation lap and tested his drinks bottle," said Horner.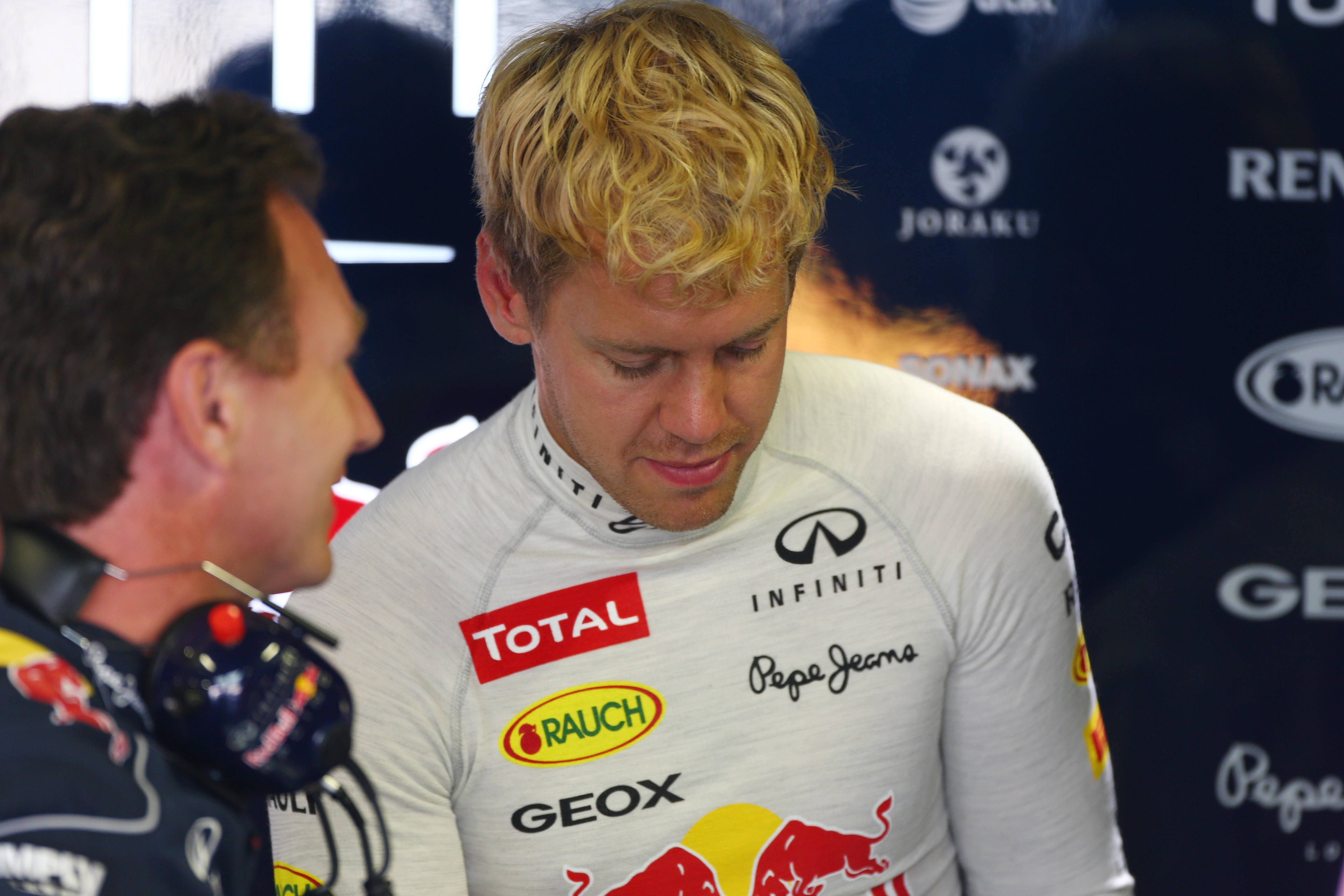 "The detail he used to go into in recounting every stage of the race, every stage of the tyre, it was way too much information for us to be even able to digest but it was a useful exercise for him to go through, recounting what could have been done better.
"Mark [Webber, team-mate] would take about 15 minutes to do the entire race on the other side of the table, different styles for different people.
"As Max [Verstappen] matures, the information coming from him gets deeper and deeper because his understanding of [detail such as] 'the wind changed on lap six-to-eight when I was approaching Turn 4 and 5′.
"Their ability to recount details is phenomenal."