Last year Lucas Blakeley burst into simracing prominence when he was chosen by Racing Point to represent its in the 2019 F1 Esports series – and then finished second in only his second race in the championship.
More recently he's been making waves in F1's Pro Exhibition races, including winning his first-ever F1 Esports race by battling past previous champions Brendon Leigh and David Tonizza at Monaco.
A fortnight later he was winning around Monaco again – taking his first The Race All-Star Series Powered by ROKiT Phones triumph in Sim Masters' Triple Crown season opener.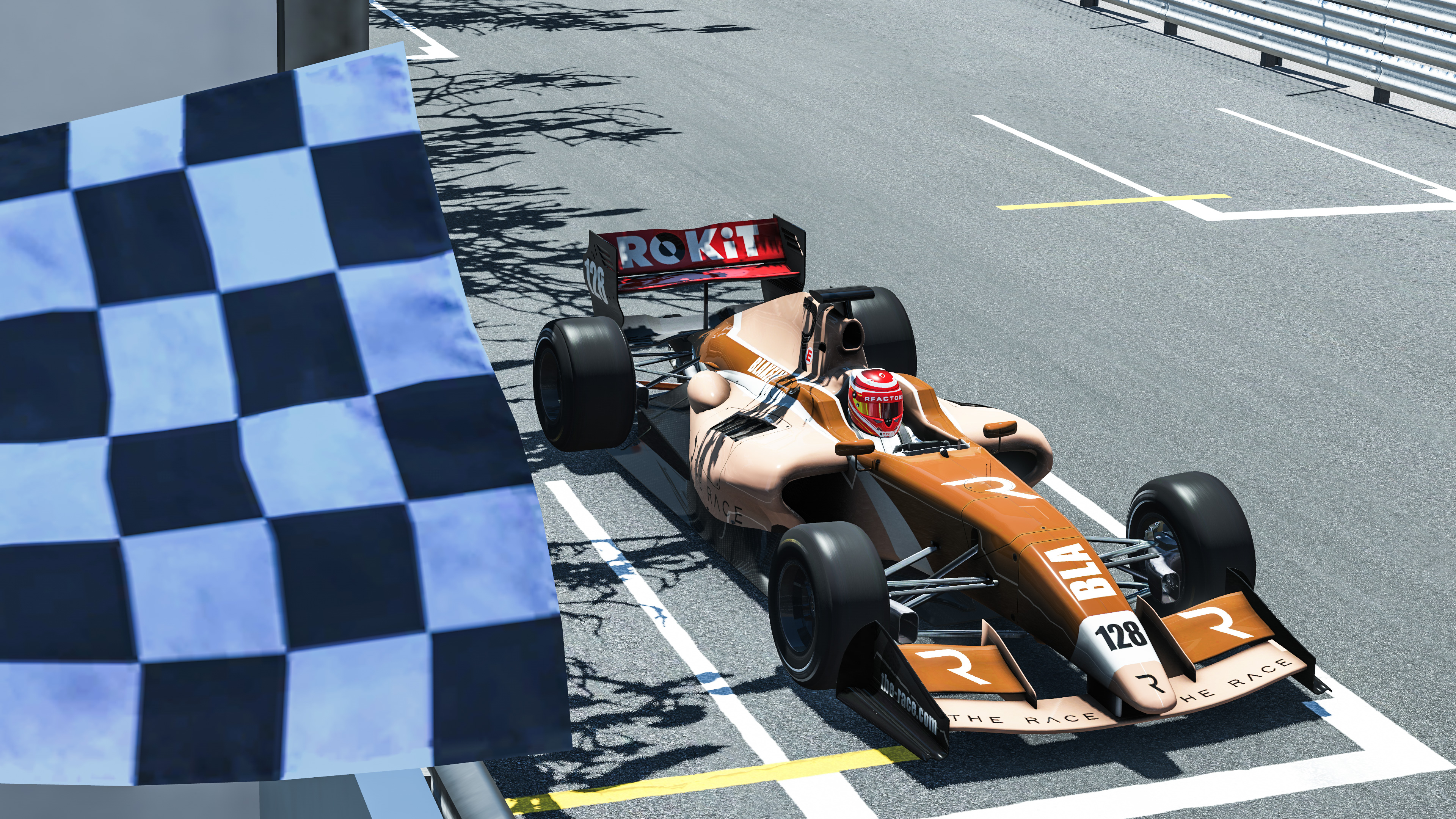 Despite the young Scot's recent successes, he is relatively new to esports and only got into it after his real-life racing career was curtailed.
"Before esports I used to race in karts from 2010 to 2015," Blakeley tells The Race.
"I did that for that period of time and that's sort of how I got into racing in the first place, I had a good time doing that and it was really good.
"I had wins that but at the same time, money is unbelievable for karting so it ran out eventually in 2015 halfway through the year.
"But then esports came to me in 2018 for the F1 Esports Pro Draft, which was the first esports thing I'd ever done.
"I've been playing F1 games for as long as I can remember, I've been playing on the PlayStation 2 when I was a kid, so I'd been playing them for years and years up until that point.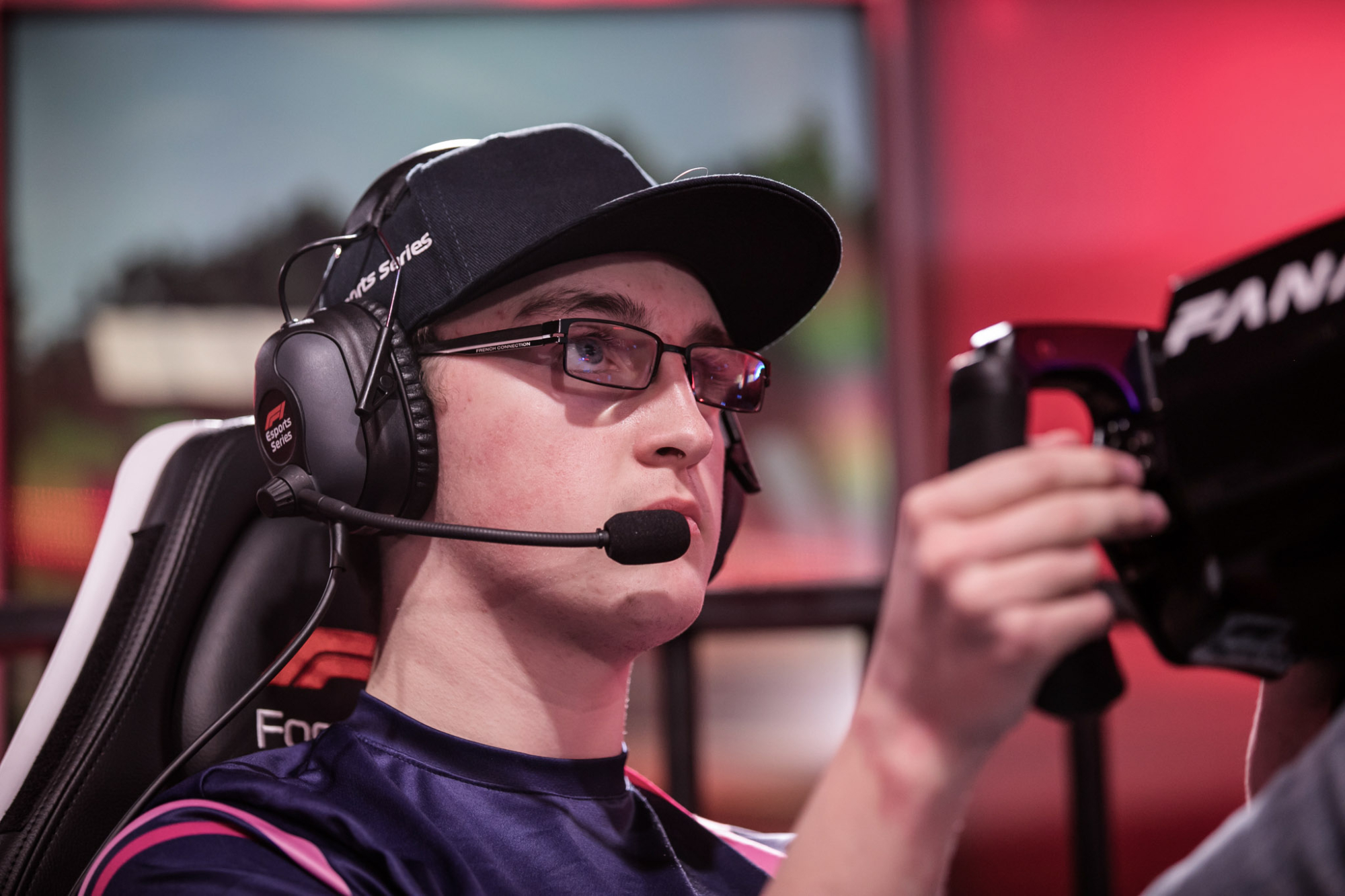 "Then 2018's draft came along and I qualified for that and that was my first taste of esports.
"I didn't get picked in 2018 but then I worked hard for the whole year again, league racing, and trying to compete in the highest level, and then I managed to get picked in 2019."
Blakeley didn't compete in every F1 Esports Pro Series race last year, but his recent Pro Exhibition results have been among the best on the grid.
In the Australian race he gained 14 positions from where he started to finish fifth in only a 15 lap race.
He's also finished on the podium three times, his aforementioned race win at Monaco being one of them along with third in Brazil and a last-lap overtake on reigning F1 Esports champion Tonizza for second in Azerbaijan.
Blakeley puts down his recent run of form to his dedication and the sheer amount of hours he puts into practicing on the F1 game.
"This has just been a massive build-up of all the hard work I've been putting in for not just the past couple of weeks, actually since about January I've been flat out," Blakeley says.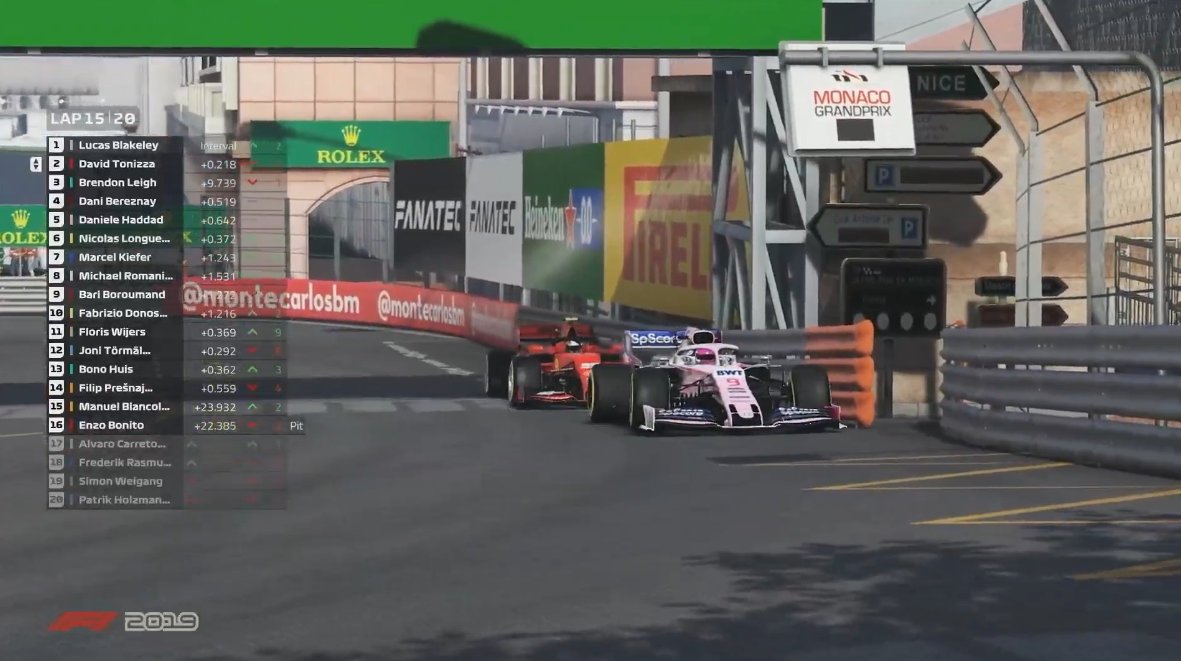 "There are very few days where I don't touch a sim at all.
"So we've been flat out for months on end trying to understand mistakes from last year to just try and be better.
"Recently it's all really started to come together almost perfectly.
"Going into the new season we want to really continue this because the hard work is only going to get even harder once the new game comes out.
"We've got one more exhibition race left, but it's been an incredible run and that's really positive."
What's more surprising is his upturn in results in the All-Star Series.
He took part in some of the season one races, including the first-ever event, where he finished fourth.
"I'm not going to turn up and just dilly dally. Now that there's a bit more on the line, I'm not going to waste an opportunity" :: Lucas Blakeley
Since then his results weren't stellar, but he improved as season two progressed.
Just as he took his first F1 Esports win at Monaco, his first All-Star Series victory came there too.
F1 Esports means his main focus has been on the licensed Formula 1 video games.
Whilst he has raced on others, including Assetto Corsa and Project CARS, before racing in the All-Star Series he'd only played rFactor 2 for between 20 and 30 hours.
Despite taking two victories at Monaco but in different racing series, held on different games, he wouldn't quite describe himself as a specialist on the street circuit.
"Monaco is one of my favourite tracks, so there's definitely an element of when I was going into Monaco I was like 'right – I love this place, let's do this'," Blakeley says.
"I had this feeling going into rFactor 2 on the Saturday for the first round of the Triple Crown and then it turned out to be way better than I could have even imagined.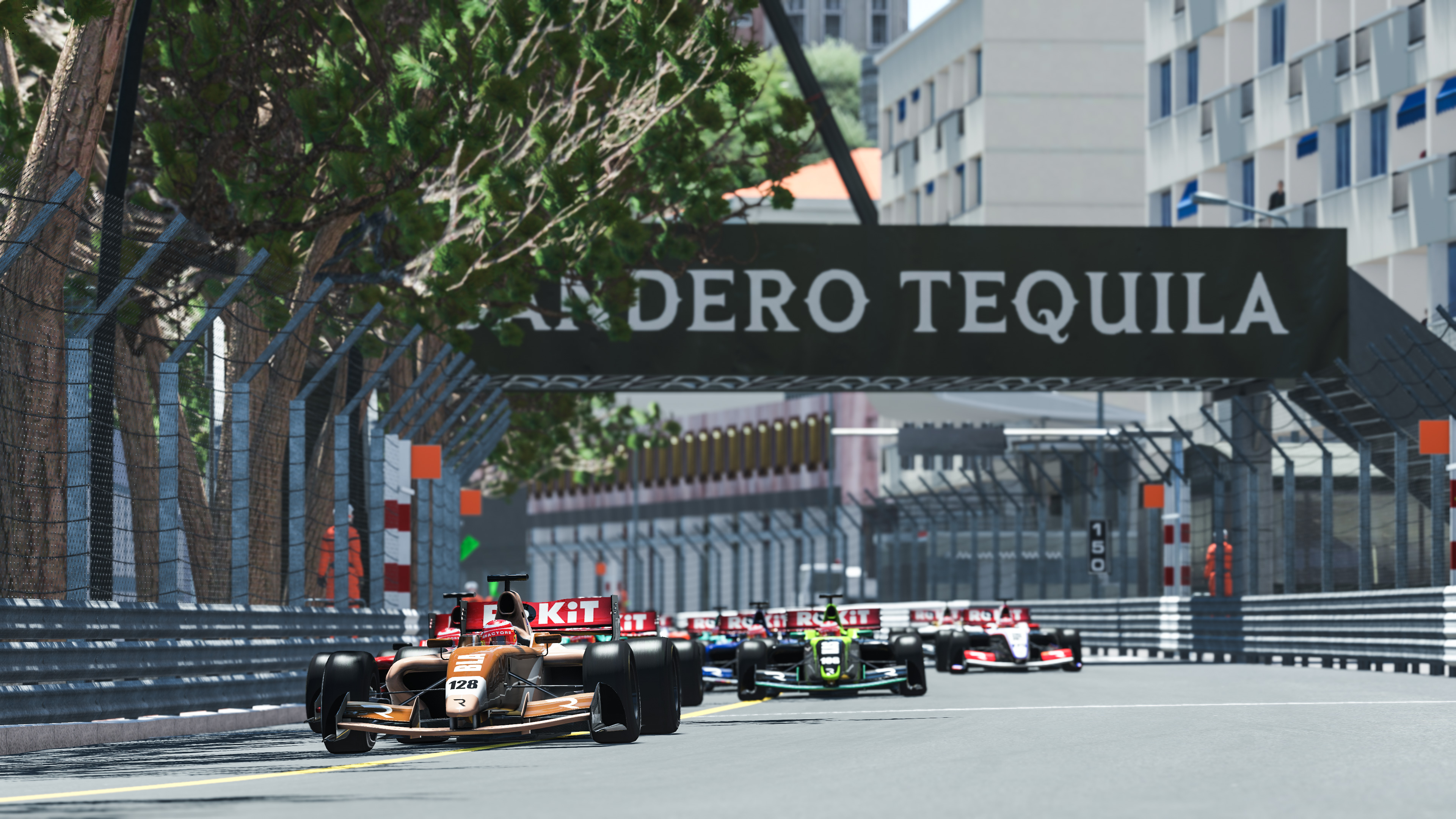 "Everything just went great and I'm starting to build more confidence in rFactor 2 as well generally.
"The past three races I've done on rFactor I have been up at the front and then Monaco was the peak of that, so it's been a really good progression.
"So is it a coincidence? Probably not. I mean, it's not like I was always thinking in my head 'oh it's Monaco, I'm going to go win this' – you can't say that.
"You've just got to jump in and do the work, drive for as many hours as possible within the practice server then just build the confidence and deliver when it matters."
He currently sits third in the Sim Masters drivers' championship, only four points behind the championship leader, and long-time rFactor 2 racer, Liam de Waal.
The next two rounds of the Triple Crown series take competitors to Indianapolis and Le Mans, tracks which aren't on the F1 calendar.
Despite this, Blakeley is still taking the title fight seriously as he's firmly in championship contention.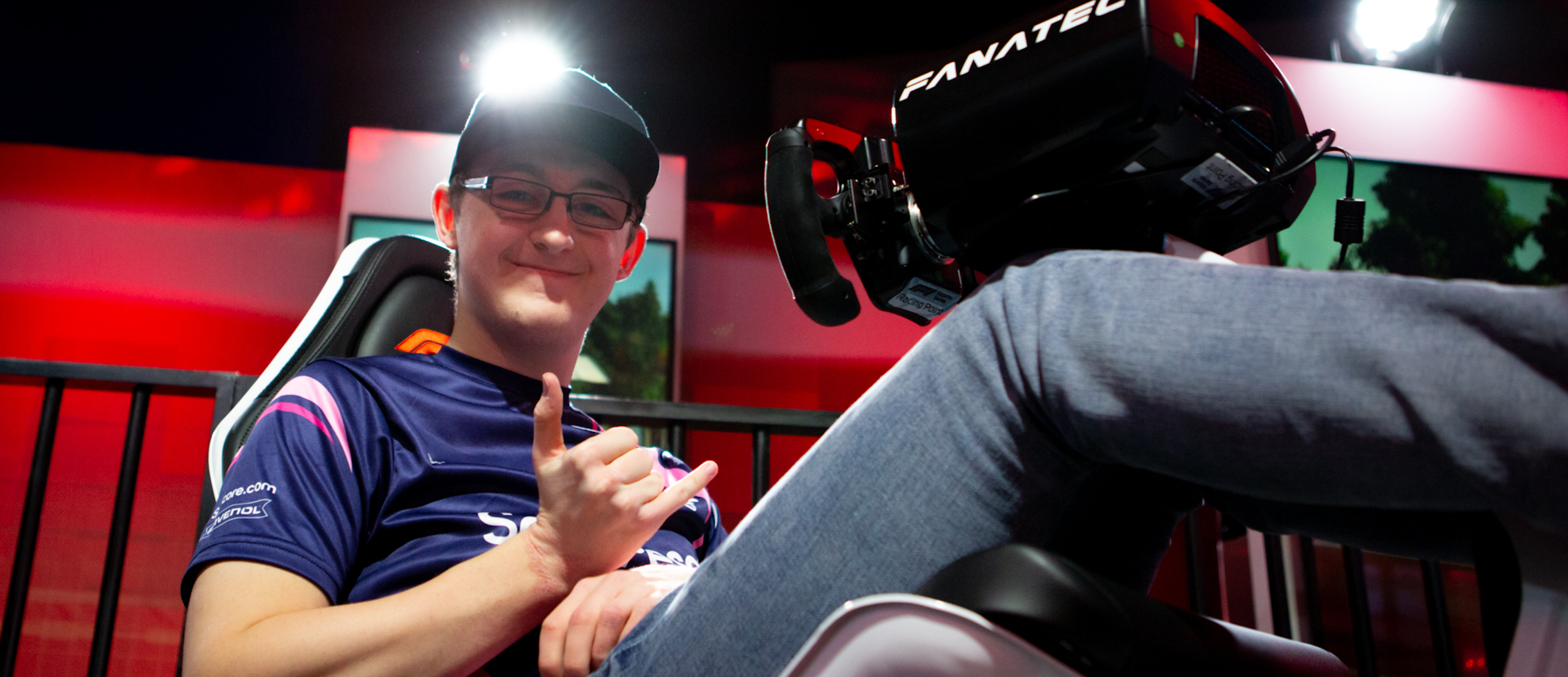 "I'm going to be taking it deadly serious," he declares.
"I'm not going to turn up and just dilly dally, because in the All-Star Series in the past I've done a few laps on the Friday, jumped on the Saturday and the results have been what they've been.
"Now that there's a bit more on the line, I'm not going to waste an opportunity.
"I'm going to take it seriously and put in the work because ultimately at Indianapolis it's going to be a totally different ballgame from anything I've done before so I've got a lot to learn there and then you've got Le Mans as well.
"I'm going to be fully committed to that for the two-week period that requires because I'm not one to pass down an opportunity, I try and grab them as much as possible."