Charles Leclerc will miss Formula 1's esports season finale in Canada this weekend, confirming George Russell as the unofficial Virtual Grand Prix Series champion.
F1 has announced five current grand prix drivers for the online Circuit Gilles Villeneuve race that will cap off a run of eight official events, held on weekends when real-life F1 races were originally scheduled to take part before the coronavirus pandemic forced the start of its season to be postponed until July.
Though F1 has not officially positioned its virtual series as a full-on championship, Russell's Baku win – his third in a row – had left him with a 22-point cushion over Leclerc in the unofficial standings, using the real-life F1 points system.
This would've left Leclerc with an outside chance of overhauling Russell in the Canada finale, but The Race has had it confirmed that the Ferrari racer will not be taking part in the event.
Leclerc is contesting the virtual Le Mans 24 Hours in a Ferrari entry that same weekend and will be partnered by Alfa Romeo F1 driver Antonio Giovinazzi.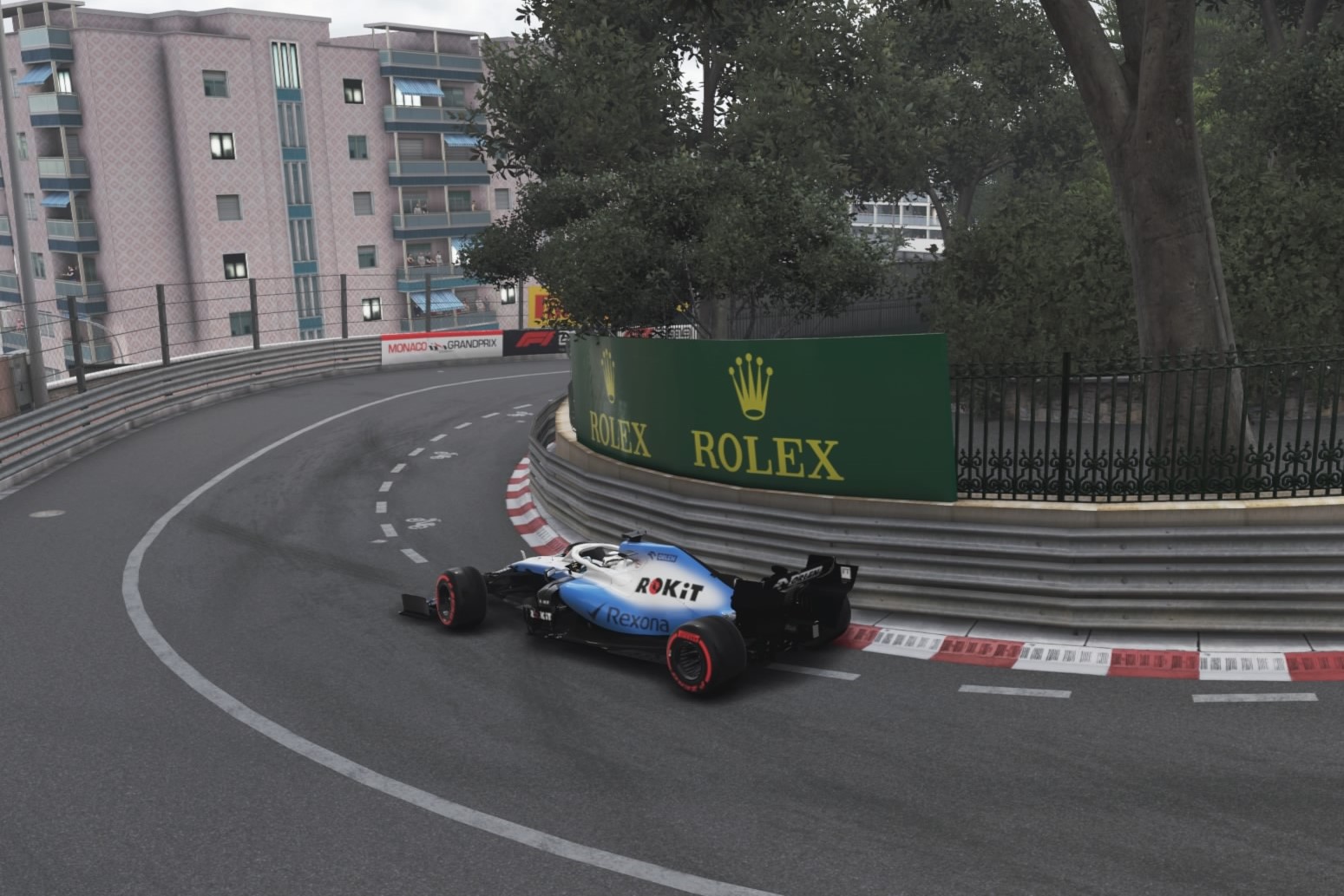 Red Bull Racing's Max Verstappen and McLaren's Lando Norris will also team up for the event, with AlphaTauri's Pierre Gasly entered as well.
There is a four-hour gap between the scheduled finish of the virtual Le Mans on Sunday and the beginning of the Virtual GP in Canada.
Gasly is currently set to compete in both, as are Haas F1 reserve drivers Louis Deletraz and Pietro Fittipaldi.
Beyond Gasly and Russell, the other current F1 drivers confirmed for the Montreal race are Alex Albon (Red Bull), Nicholas Latifi (Williams) and Valtteri Bottas (Mercedes).
Gasly will be paired up with Simon Neil, the frontman of Scottish rock band Biffy Clyro, at AlphaTauri, while Albon will line up alongside former star skier and current successful YouTuber Jon Olsson.
A pair of F1 video game content creators in Ben 'Tiametmarduk' Daly and Aarav 'Aarava' Amin will represent McLaren and Alfa Romeo respectively.
Other entrants include Ferrari juniors Callum Ilott and Gianluca Petercof, F3 racer David Schumacher and Renault protege Guanyu Zhou, who had won the inaugural Virtual GP in March.