"It's all engineering stuff – there are no silver bullets in this business. I know all of you would love to blame the TD but unfortunately we can't even blame that, because it's not changed a single component on our car."
This was Christian Horner's emphatic statement to the media after Red Bull tasted its first Formula 1 defeat of 2023 at the Singapore Grand Prix. It's a line he repeated throughout the weekend, as the extent of Red Bull's struggles became more apparent.
F1 headed to the Marina Bay street circuit amid a very public fresh clampdown by governing body the FIA on so-called flexible bodywork.
'Technical Directive 18', or TD18 as it's shorthanded in the F1 paddock, was implemented to remind all teams of their responsibilities to not deliberately design and employ bodywork – namely front and rear wing assemblies and floor edges – that somehow twist and flex excessively while the cars are in motion, which would confer obvious aerodynamic efficiency advantages while also being able to pass the FIA's static load tests, which aren't designed to root out such clever chicanery.
The implementation of this, plus the issuing of a firm reminder about TD39 – which relates to minimum ride heights and efforts to prevent F1 cars bouncing to an extent that potentially threatens driver safety – neatly coalesced with Red Bull suffering a sudden and dramatic collapse in competitiveness.
So it was inevitable that Red Bull's team boss would face questions relating to how these technical directives might have compromised the advantageous cleverness of RB19.
Red Bull insists not. Horner was also insistent the TDs had "zero" impact on how Red Bull operated the components on its car in Singapore.
Of course this might sound to you like a very predictable denial, given F1's long history of trying to neuter teams that dominate the championship excessively.
But it's important to remember that correlation doesn't equal causality – and it's perfectly possible that Red Bull's Singapore slump is just an unfortunate coincidence.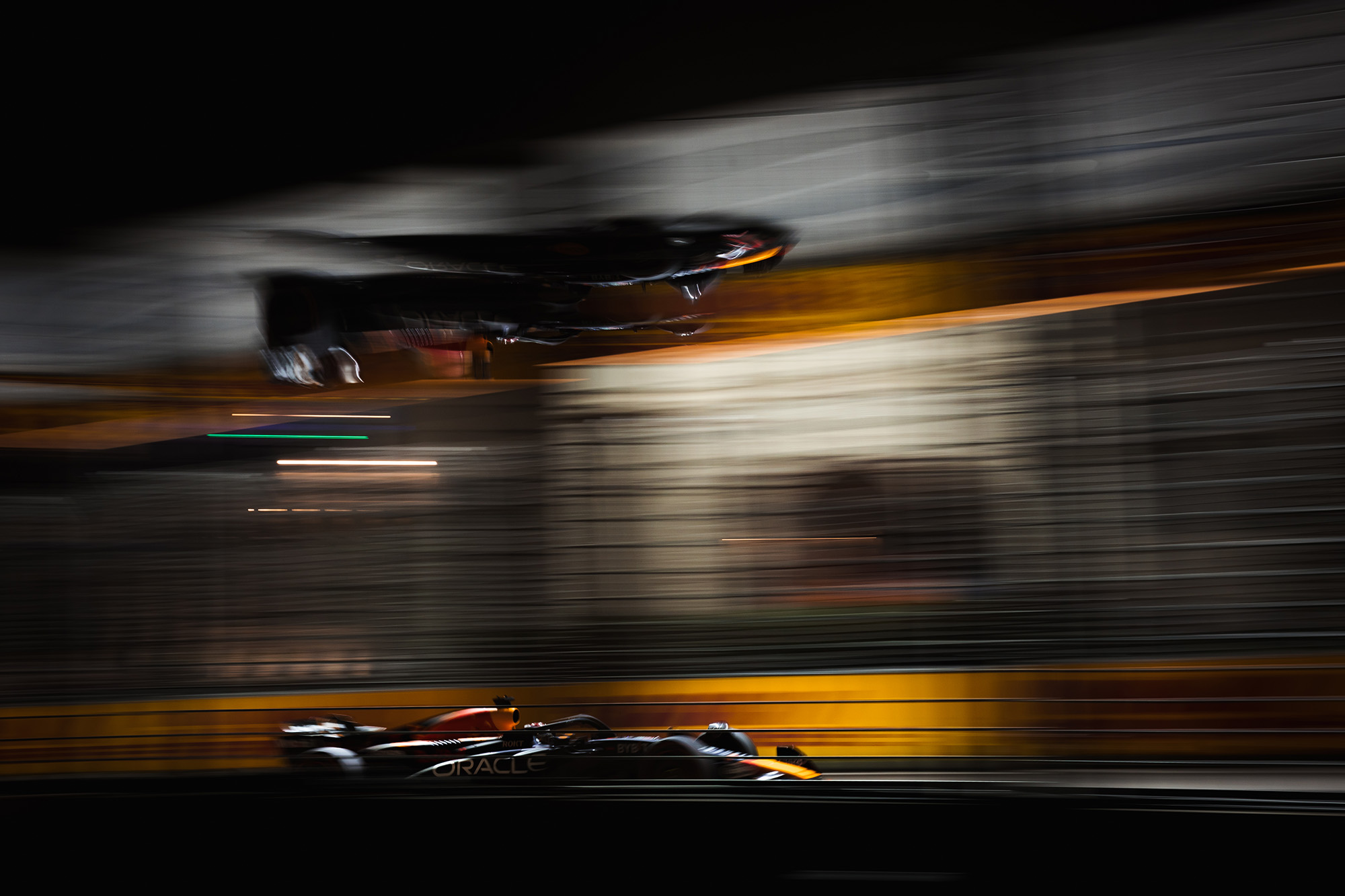 Even rival teams within the F1 paddock – who would most likely happily stir this pot if given the chance – weren't minded to conflate what happened to Red Bull in Singapore with the FIA's fresh clampdown on flexi-wings and underfloors.
As Mark Hughes wrote about extensively for The Race over the Singapore weekend, Red Bull always expected this race would be one of the worst of 2023 for its car – but the team compounded that challenge dramatically by making some key engineering mistakes.
The resurfaced parts of the Marina Bay circuit produced way more grip than Red Bull's pre-event simulations expected, and the team just couldn't run the car low enough to the ground to make it work without the underside striking the track surface on the bumpier parts of the layout that hadn't been resurfaced – to the extent the car would likely have worn away the plank that dictates every F1 car's minimum legal ride height.
Red Bull played around with different suspension settings – starting off way too soft and then going much stiffer – tried different floor arrangements, and also raised the car's ride height, but as such just couldn't get the Pirelli tyres working properly nor balance grip on the front and rear axles to an extent that gave the drivers any confidence.
The RB19 is basically designed to run much lower to the ground than was possible in Singapore – and as such the car just did not consistently produce the downforce it normally would, especially in qualifying when speed and grip were at their peak.
Red Bull ultimately settled on a suspension setting that looked too stiff for a track with such a predominance of low-speed traction zones, and went slightly too aggressive with its ride-height choice for qualifying, which unsettled the underbody aerodynamics too much and made the car, in Max Verstappen's words, "undriveable".
This is what Horner means when he refers to "engineering stuff" being to blame for Red Bull's sudden plight. The car yo-yoed in and out of its ideal performance window through practice and qualifying, without ever being able to settle in what Horner called "the right operating window for the car".
"Our simulation before the weekend didn't lead us to the right conclusion and then you have to unravel your way out of that," Horner explained.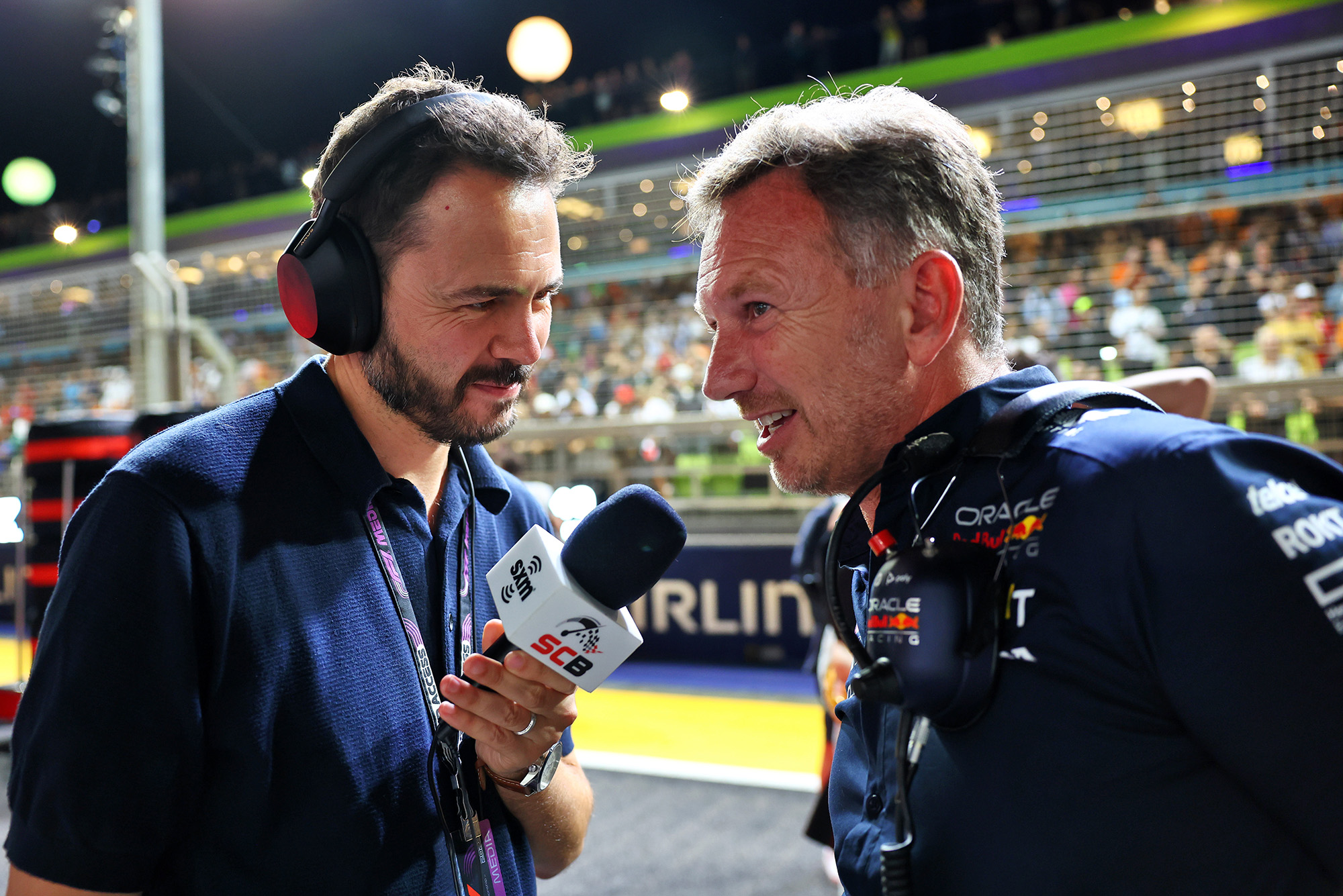 "We just ended up in the wrong window and it exposed some of our weaknesses – which has actually been a very useful lesson for next year, because it gives us some very useful insight on certain things that hopefully we can address in RB20."
Horner sounded very relaxed as he batted away these questions. He's right to suggest Singapore is an outlier circuit, and made a point of reminding people that when Mercedes was dominating F1 it often inexplicably struggled to be competitive at Marina Bay.
That's because F1 teams going for the championship will always try to design a car that functions across the widest spectrum of circuits across the spread of the calendar.
Some circuit are high-speed, high-downforce, lots of long duration corners – think Barcelona, Silverstone, Suzuka etc; others have long straights, but short and low-speed corners (Monza, Singapore); some are a different mix altogether (Austin, the Red Bull Ring, Interlagos).
All of it is an engineering compromise, and sometimes it isn't possible to engineer your way out of trouble – especially (and Mercedes knows this as well as anyone right now) when your simulations lead you astray in these days of limited/zero testing.
Red Bull was relatively much more competitive on race day in Singapore, when the fuel loads were much higher, the pace was much slower and tyre degradation rather than pure pace was much more important.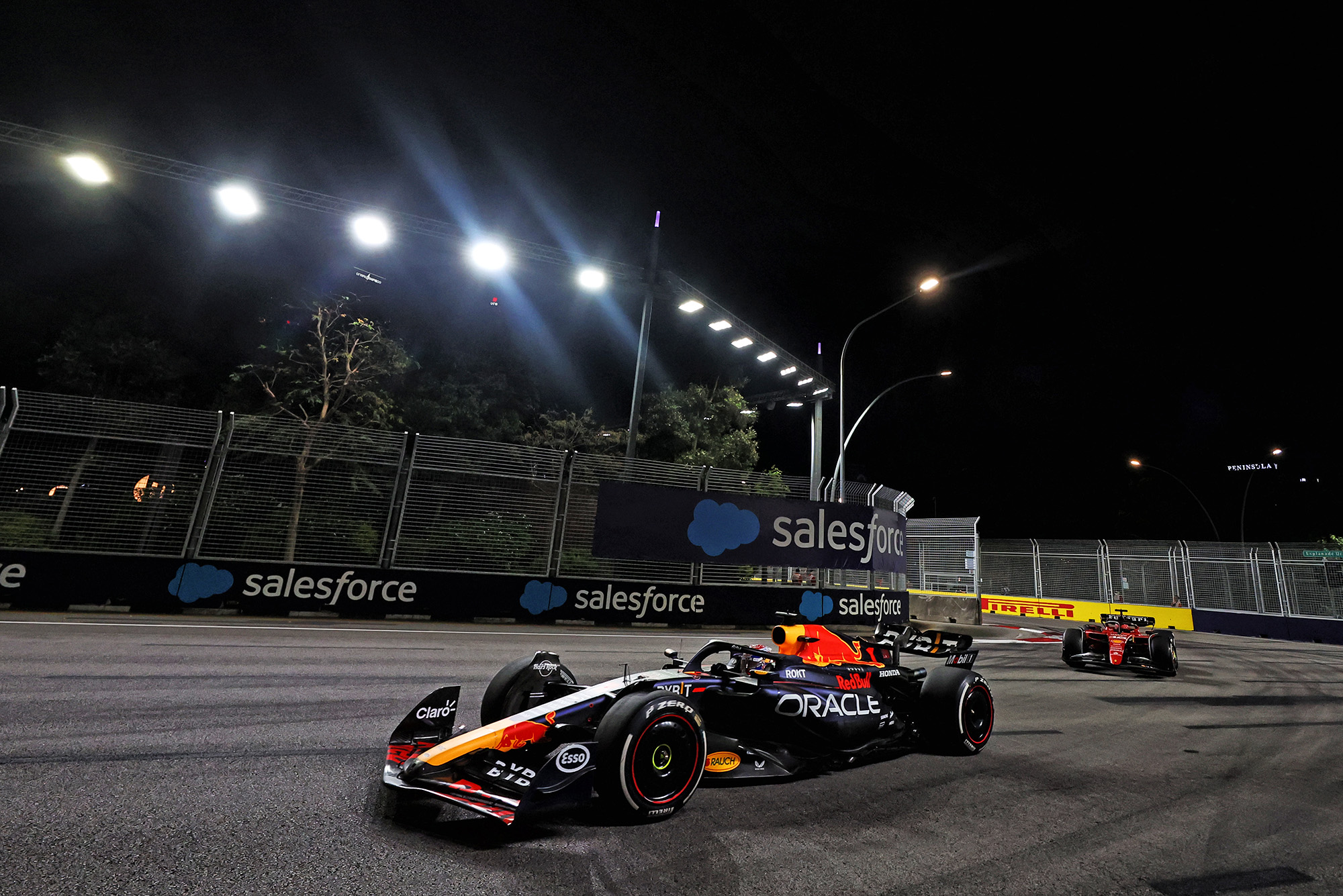 Without the unfortunate timing of the first safety car intervention – which came far too early for those starting the race on hard tyres (the Red Bulls and Valtteri Bottas) but was pretty close to ideal for those starting on the softer compounds (everyone else) – Horner was convinced Verstappen would have been "right in the mix" in that thrilling late battle for victory between Carlos Sainz, Lando Norris and the Mercedes drivers.
"We understood a lot more in the race, and the pace of the cars came back much more to what we expected," Horner added. "We saw particularly in the latter stint that Max's pace was very, very strong.
"We knew coming here, we expected to have closer competition – but it took us a bit by surprise just how far out we were on Friday, and we were just not in the right operating window for the car – particularly over a single lap.
"And when you're not there then the tyres feel horrible, everything just doesn't work. We've got a much clearer picture of what we'd do differently."
It's important to note that although the RB19 was relatively much more competitive in race trim compared to qualifying in Singapore, it still wasn't close to being as impressive as it usually is.
Given set-ups are locked in after qualifying by parc ferme regulations, you might expect that to be the case. Equally, if you believe the FIA's technical directives have suddenly neutered Red Bull's key advantages then it would make sense the car is now fundamentally compromised regardless of whether it's in qualifying or race trim.
At present, the FIA's re-enforcement of rules concerning bodywork and underfloors looks like a red-herring in relation to Red Bull's sudden drop in competitiveness.
But if Red Bull endures similar problems on the completely different configurations of Suzuka this coming weekend and subsequent circuits, then this will absolutely be a theory worth pursuing further.
Verstappen was insistent that the exact same car as Red Bull had for Singapore felt "amazing" around Suzuka in the team's simulator.
Whether it is or not in reality will be an acid test.
---
The Race's comments section is changing – find out more here
---