The 2023 Singapore Grand Prix will likely be just as well remembered for its thrilling finish as for being the race where Red Bull's 2023 winning streak finally came to an end.
It was a finish that produced many winners and losers of its own – adding to the litany that the balance of the weekend and the race prior to its final stages had already created.
Here are our picks:
Winners
Carlos Sainz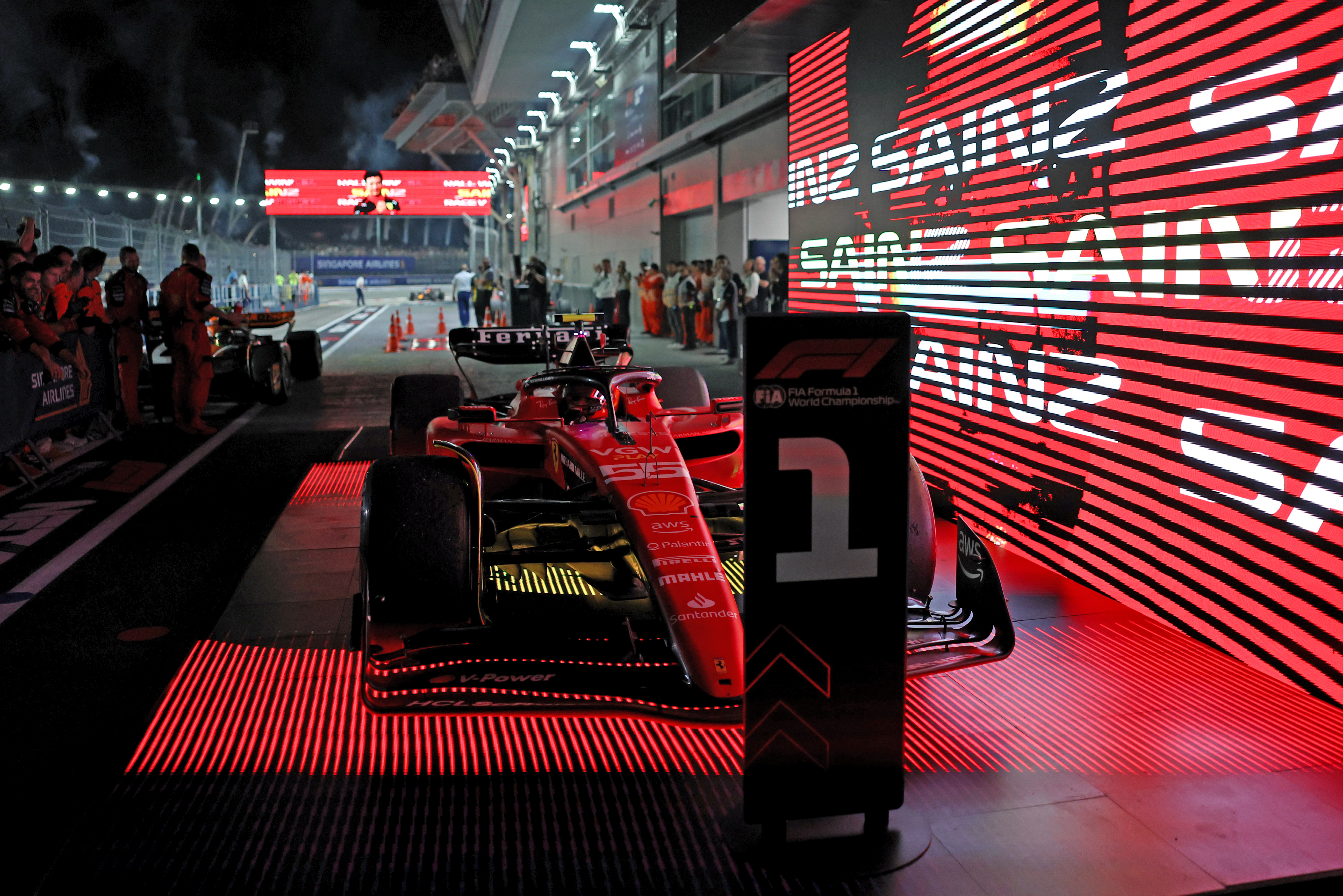 The perception is that at Ferrari it's the one-lap pace that separates its two drivers. I have long found myself unconvinced – and especially as of late as the SF-71 evolved and Sainz has started to look not just an exact match for Leclerc in qualifying but maybe a tiny step ahead.
The question mark, for me, is still in race trim. And Singapore didn't really answer it in any meaningful way because it wasn't a race about going 'fast' in a conventional sense. It was a race about being clever.
And Carlos Sainz is so, so clever.
This is a genuinely iconic win, in both a similar and a different way to Sainz's first triumph, the "stop inventing British GP".
Listening to him request the gaps to Lando Norris and then effectively talk his Ferrari team through the tactical approach that would win him the race was delightful. Looking at him execute that plan to perfection was super cool. A wheel-to-wheel battle is usually what you'd like – but there is also little like the satisfaction of seeing a sportsperson execute a 'wicked smart' plan to perfection. – Valentin Khorounzhiy
Lando Norris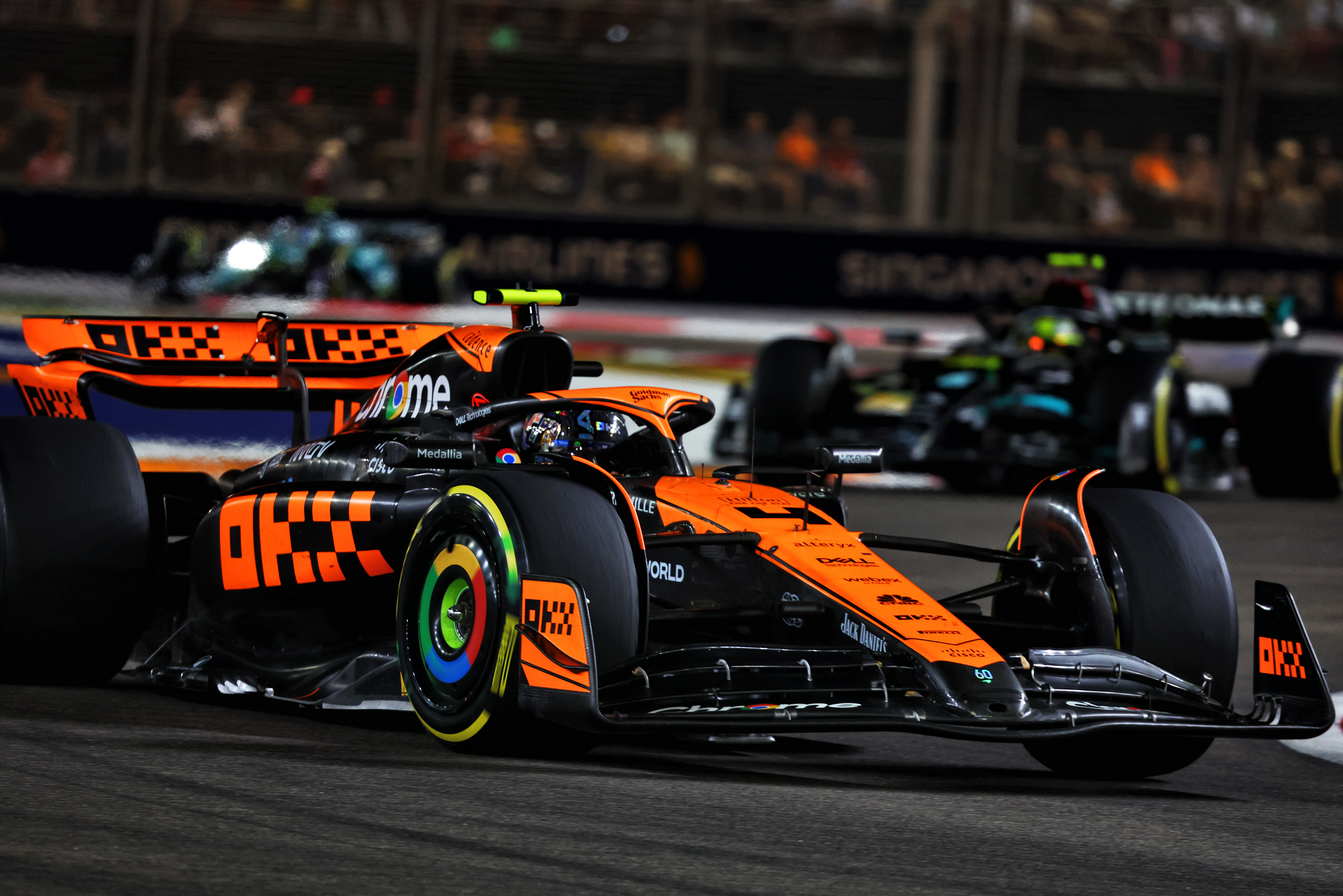 "I wouldn't have been on the podium if we played it differently" Norris rightly admitted after the race as some really smart driving earned him a podium finish.
It was the DRS from Sainz and McLaren's stellar straightline speed that saved his bacon but he didn't put a foot wrong – save from a brush with the wall.
But thankfully for Norris, Russell hit it even harder and although the contact gave him off-centre steering, Norris was finally allowed breathe and come home for a first podium of the second half of the season. – Josh Suttill
Pierre Gasly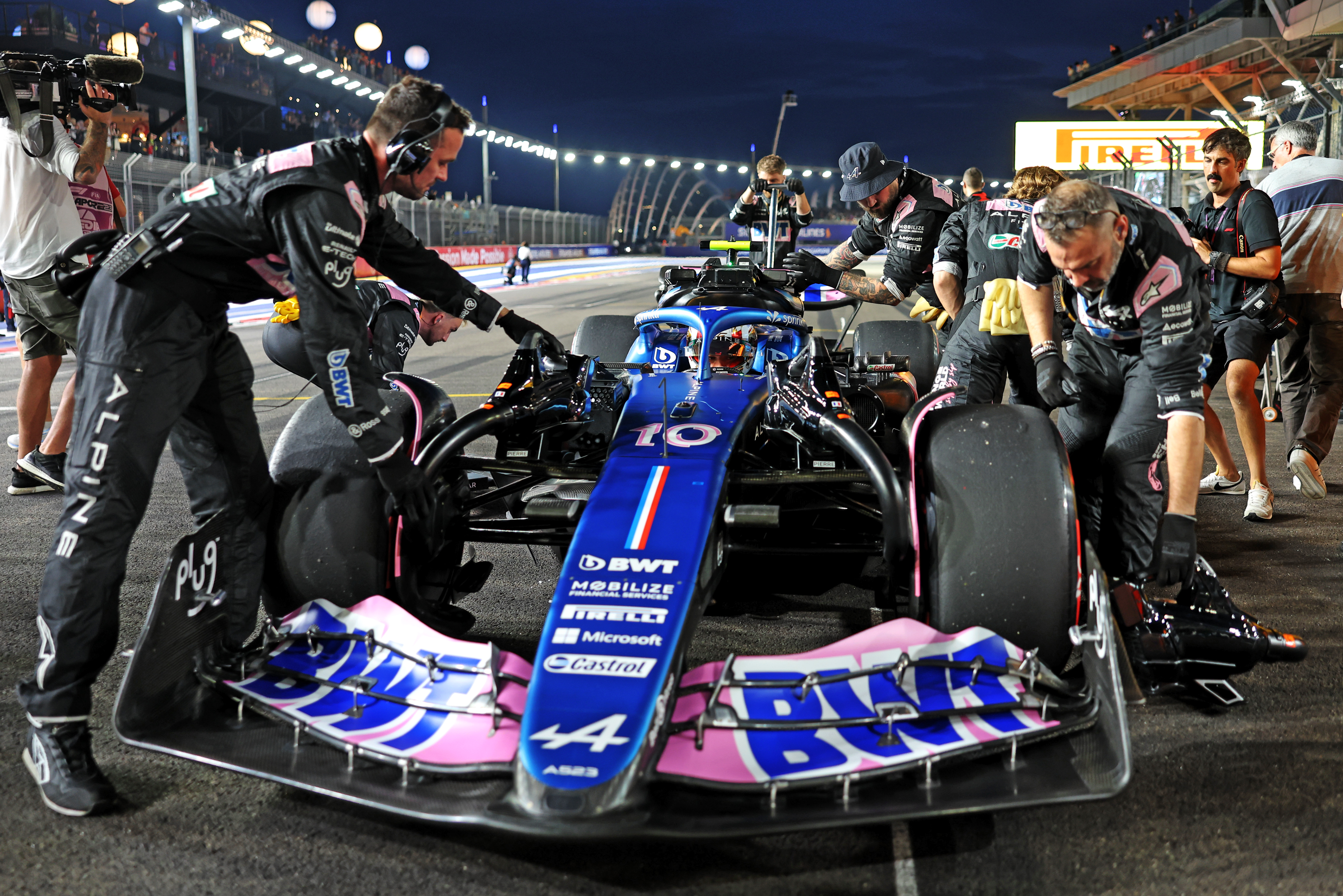 Gasly was second-best to Alpine team-mate Esteban Ocon this weekend, but that won't matter much after pocketing a best-of-the-rest sixth behind this weekend's pacesetters and the anomalous Red Bull of Max Verstappen.
He'd picked his way through from 12th into points contention and though Ocon's retirement from the sixth that Gasly would ultimately end up in was disappointing, by that point Gasly was just two places and three seconds behind his team-mate and might well have finished nose-to-tail with the other Alpine had it continued.
Not a flashy drive by any means, but a very solid result that will have at least made up a bit for the non-finish on the other side of the garage – and put to bed the memory of a painful Monza weekend for the team a fortnight ago. – Jack Cozens
Liam Lawson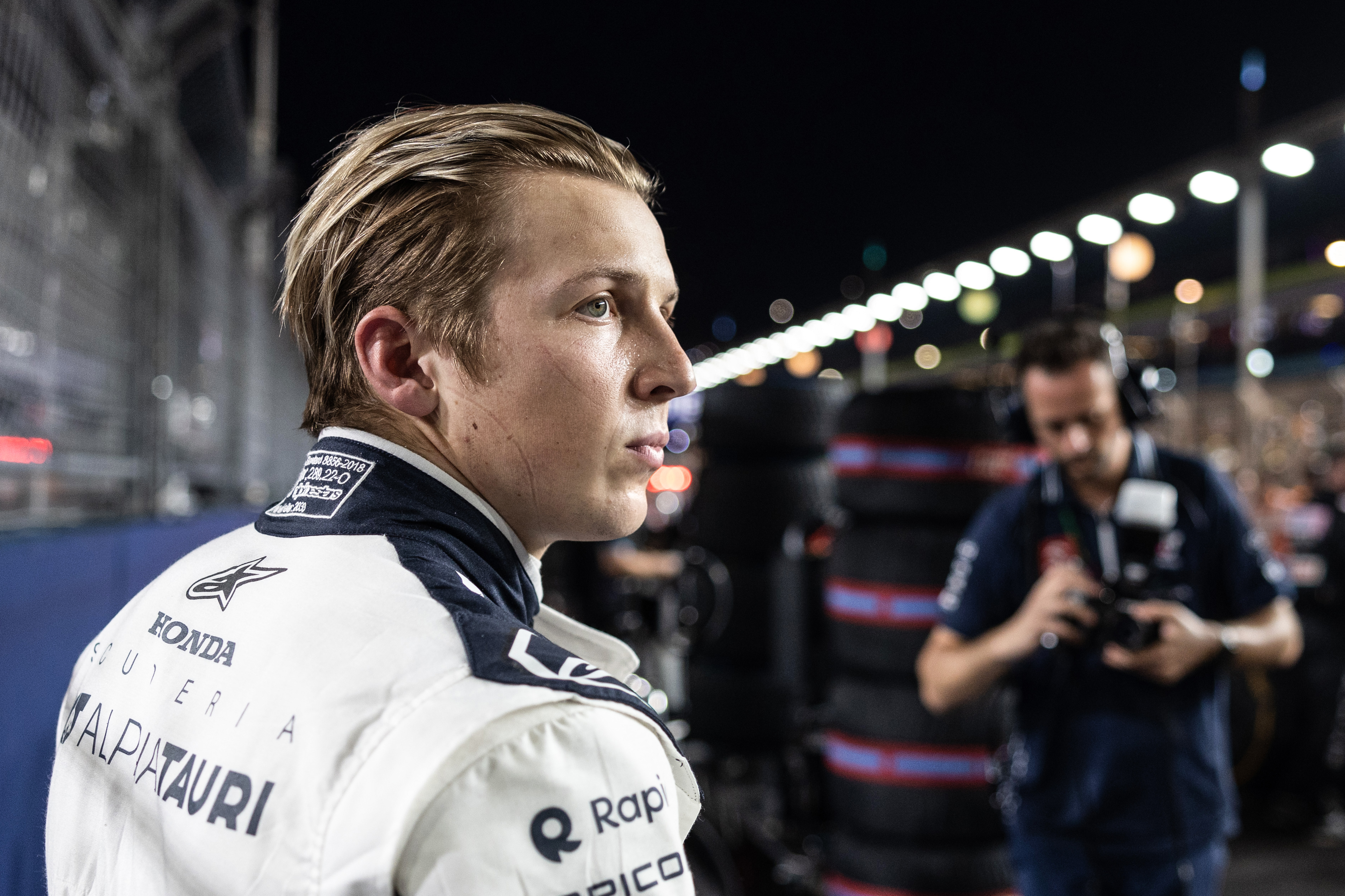 Lawson didn't do anything 'extra-terrestrial' during the Singapore GP weekend. His Q3 spot would've been team-mate Yuki Tsunoda's if Tsunoda had just got that final Q2 lap done, and his top-10 finish would've been a finish outside the top 10 if many in the pack kept their heads.
Except, well, they didn't. Lawson did, and he keeps doing that. He is performing the exact duties that his role – that of an in-season injury stand-in – stipulates.
If he'd kept lighting up the timing screens but made errors, that would've been relatively useless to AlphaTauri in its current position. Instead, in keeping a cool head, being fast enough and, crucially, adaptable enough, he's now brought home points that were suddenly there for the taking.
But let's also be clear – his speed, while not explosive, has been good, and Red Bull has every reason to be impressed with how fast he's been in Singapore, a brutally hard track, in only his second full F1 weekend. – VK
Kevin Magnussen
It looked like Haas's shot at points had slipped from its grasp when it decided not to stop Nico Hulkenberg under the virtual safety car, instead bringing in team-mate Magnussen – who was three places and more than eight seconds further back.
Yet it did end up with a first score on the board since Hulkenberg's sixth in the Austria sprint back at the start of July as Magnussen came home 10th, even if that was assisted by a bit of fortune – such as Sergio Perez torpedoing Alex Albon and George Russell's last-lap exit.
But Magnussen – who'd qualified an excellent sixth – had been in points contention until his own bit of tough luck as he failed to get his car stopped into Turn 7 while fighting Gasly, which dropped him way back.
Haas's pace – and, more importantly, its tyre longevity – looked decent in Singapore so walking away empty-handed would've been a cruel result. To nab that point, Magnussen completed a 19-lap stint on softs, which included pulling away from the recovering Albon in the closing laps.
A rare high in what's been a tricky 2023 for Magnussen. – JC
Losers
George Russell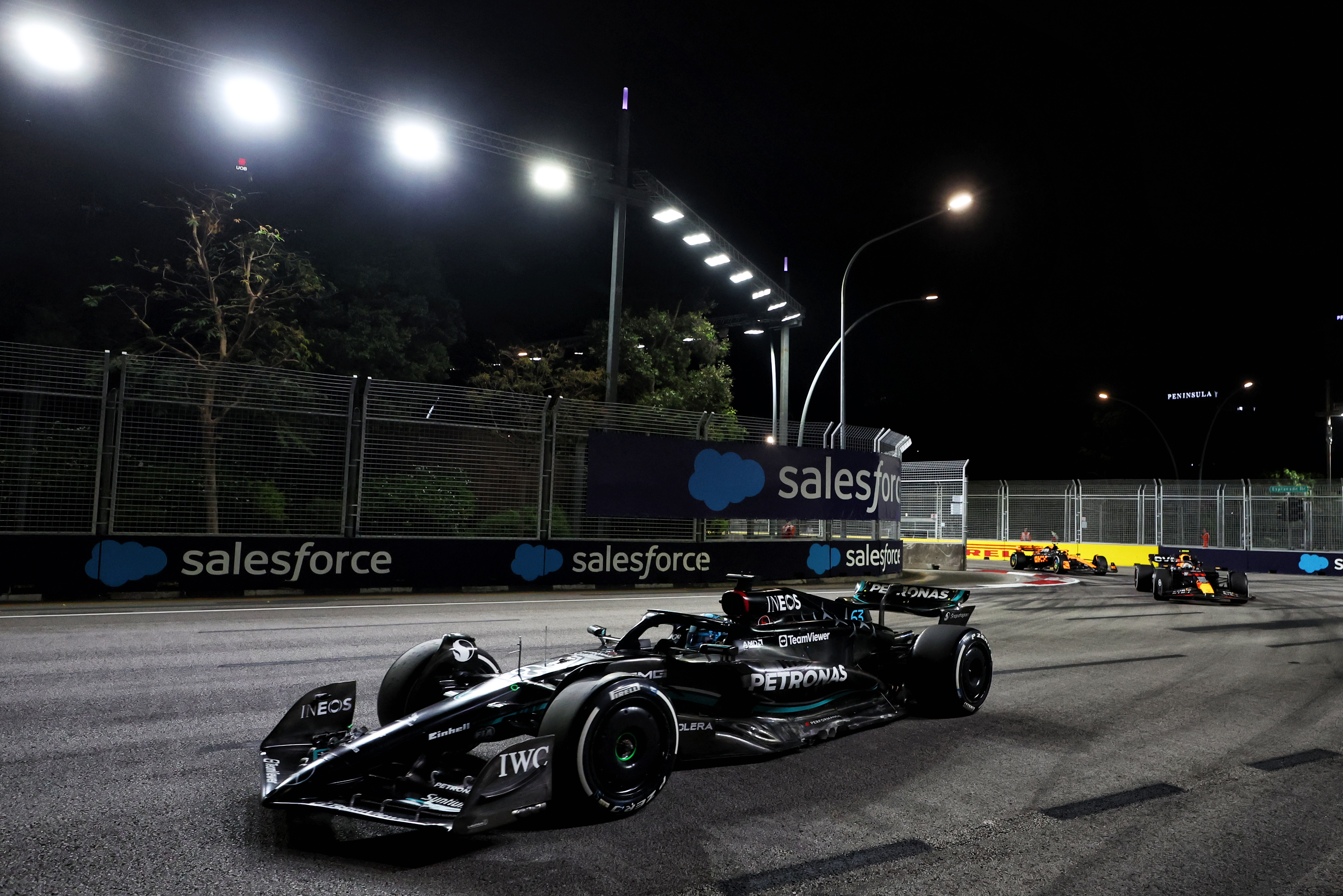 He just needed to settle. At that point, an overtake was not happening.
Maybe it's easy to say and maybe the value of continuing to put the pressure on was self-evident in the fact Norris had moments before tapped the same wall that would cause Russell's crash – but ultimately by then, there was no path to the win.
And when that's the case, bringing home the 15 points should've become the priority.
It's easier said than done, and Russell probably knows all that anyway, going by his post-race admission that "I feel like I've let myself down and the team down".
Ultimately, this shouldn't tell Mercedes – or anyone else – anything much about the driver it has under contract until the end of 2025. Most of the Singapore GP podium was proof positive that Russell has climbed out of whatever mid-season funk he was in, and a "millimetre lapse of judgment" doesn't undo that.
It just sours the taste. – VK
Red Bull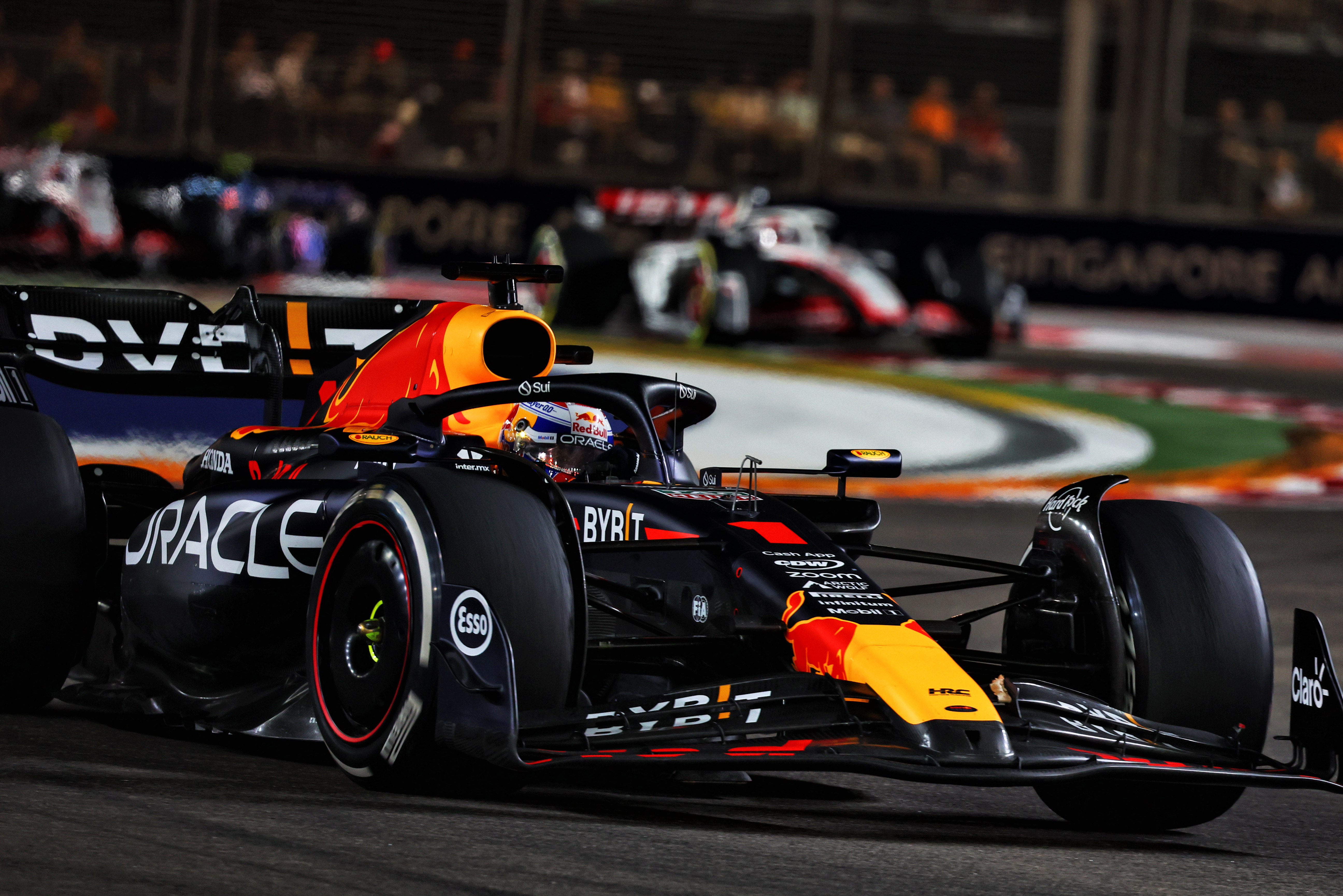 This one was a tricky one to place. Red Bull lost for the first time in 2023 but really the 'losing' came during Friday and Saturday.
From there Red Bull was locked into a far-from-ideal balance – the full extent of which may not be realised until days after the grand prix.
But ultimately fifth and eighth was still far from the maximum the team could have achieved with the car it had, one that was stronger on Sunday than Saturday, continuing the 2023-long trend.
Of course, part of that was the safety car timing that worked against it. Likewise Sergio Perez's brushes with current and former Red Bull-backed drivers Yuki Tsunoda and Alex Albon were unhelpful, even if a five-second penalty for the second of those didn't cost the team points after the race.
Suzuka – and likely (but not guaranteed) confirmation that this was a one-off – can't come soon enough for Red Bull. – JS
Charles Leclerc
Fourth place wouldn't be a bad result for a Ferrari driver in more or less any other 2023 race than Singapore.
But with Red Bull weakened this was Sainz and Leclerc's chance a rare victory shot. It was one that Leclerc was making the most of at the start of the race as he used his soft tyres to sprint around Russell into second place.
Things faded from there however with a slow release from his pitstop under the safety car (including probably more backing up than was needed for a Ferrari double-stack) that dumped Leclerc down the order.
He was easy meat for the Mercedes drivers when they pitted for mediums under the virtual safety car and then only just held onto fourth – Verstappen was one lap away from passing him – as his tyres fell away. – JS  
Fernando Alonso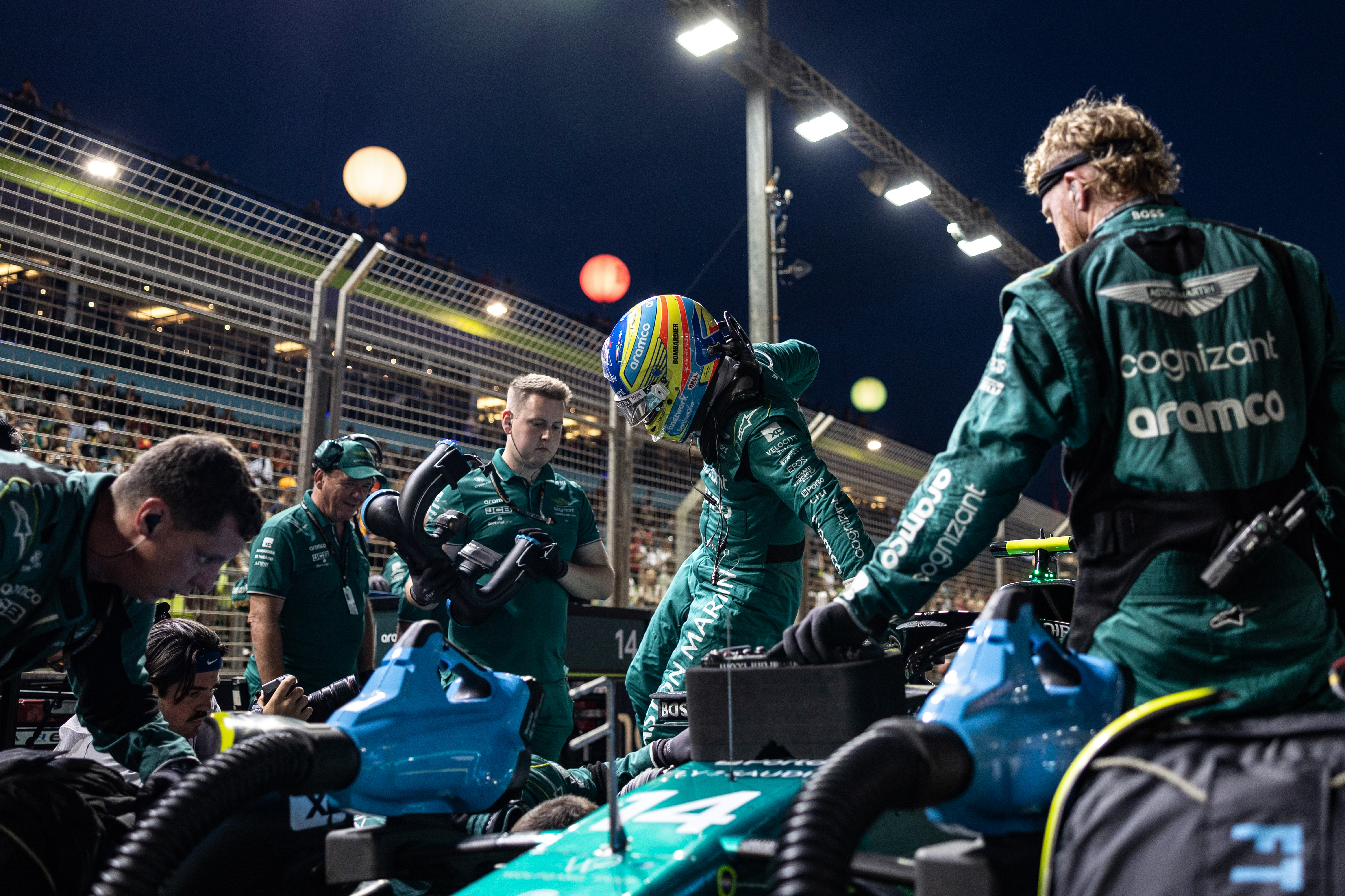 It feels much longer than just over 24 hours since Alonso went third fastest in Q2 on Saturday afternoon.
And while sixth, where he was running in the first part of the race, actually felt like a bit of a step up from what we've come to expect of late of the AMR23 that proved so potent earlier in the season, the way this race spiralled was so untypical of Alonso.
First there was the needless penalty for straying back over the pitlane entry line when he stopped under the safety car. Then there was his pickpocketing at the hands of previous team-mate Ocon while bottled up behind Perez. And how about his "this is undriveable" radio message?
A slow second stop once he'd served his penalty did little to improve the mood either, and then there was the final indignity – the rarest of Alonso mistakes as he took a trip up the Turn 14 escape road.
It's little surprise that all added up to a point-less finish – Alonso's first in a grand prix this season, with 15th in Singapore a full six places lower than his previous worst Sunday result. And while that tells you a bit about how good the rest of his performances this season have been, this was an uncharacteristically bad one with a big punishment – Alonso is out of the top three in the championship for the first time in 2023 after Hamilton's third-place finish.
Mercedes? Out of reach. Ferrari? That horse appears to have bolted. For Aston Martin too the focus now surely has to be on securing fourth ahead of an advancing McLaren. – JC
Esteban Ocon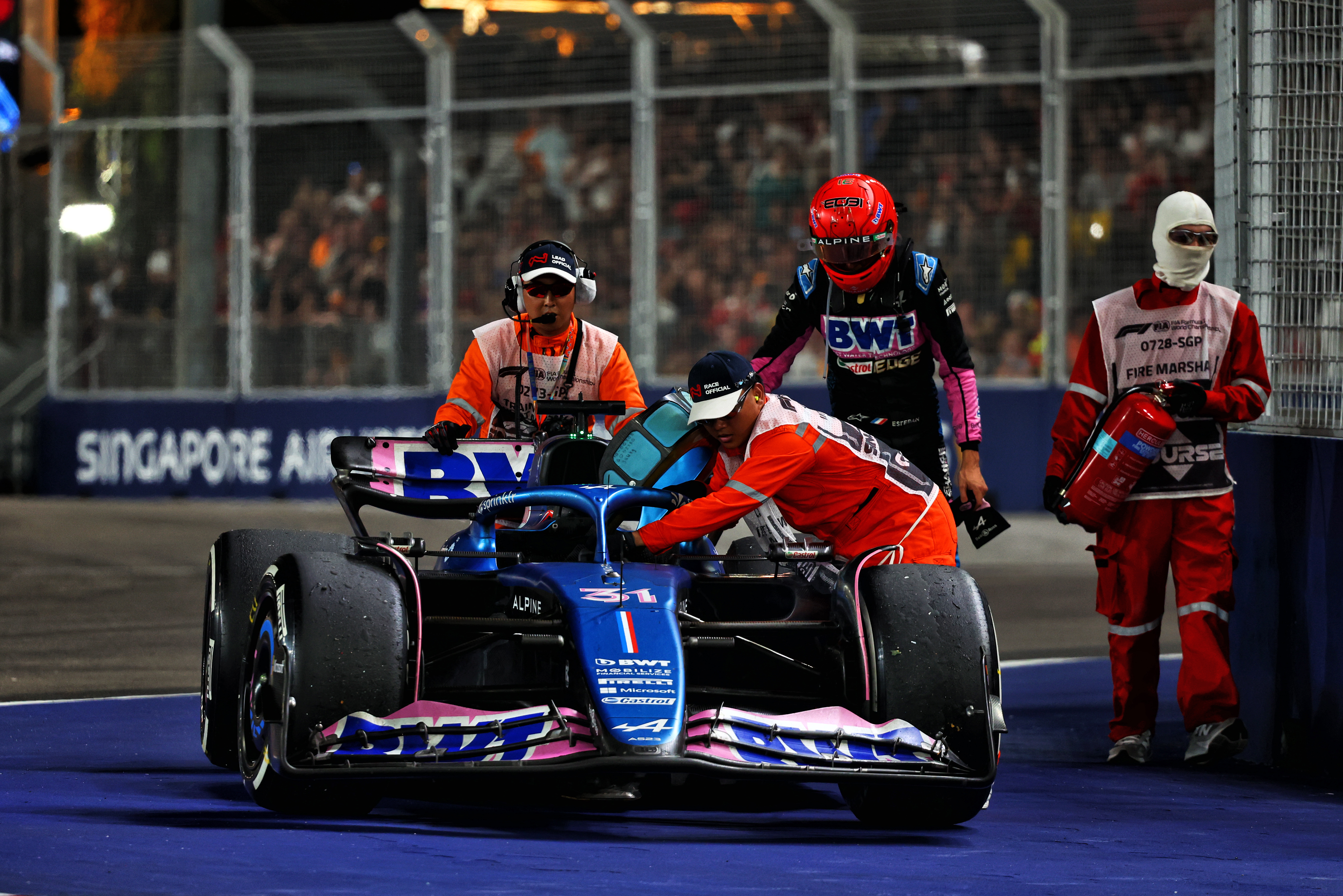 Obviously a loser only by outcome rather than by performance.
There was some genuine highlight-reel stuff on display by the Frenchman during his birthday drive – both his outfoxing of Alonso and then doing what Alonso couldn't in dealing masterfully with Perez. It's not the first time this season that he's pulled off something special in wheel-to-wheel combat (remember the Tsunoda overtake in Belgium?).
Alpine-Renault's reliability hasn't been as hot a topic this season as last year, but it is truly inopportune that a failure snuffed out one of the more memorable drives of its hot-and-cold campaign.
In any case, the DNF will fade, and an extra seventh place just won't have made a huge difference to the season. The overtakes – we should make sure they stick around. – VK
Logan Sargeant
An all-too-familiar story for Sargeant in 2023, as any reasons to be optimistic were overshadowed – in this case by his safety car-inducing crash.
He'd been solid if unspectacular in the first stint in a Williams that didn't really look like it'd be anywhere near the points in normal circumstances, rising from 18th on the grid – Sargeant had a gearshift issue on his final Q1 lap – to 16th, three seconds and one place behind team-mate Alex Albon.
But his race will be remembered for the sight of his shredded front wing scrapping along the track underneath the FW45, a moment that, while not in keeping with other dips, is typical of his trend of not being able to string together complete weekends.
A rookie he may be, but 15 grands prix into the season that's got to be of some concern for Williams. – JC