An emotionally pained George Russell wanted to "curl up in a ball and be with nobody" after his "pathetic" mistake on the final lap of Formula 1's Singapore Grand Prix.
Russell and Mercedes team-mate Lewis Hamilton charged onto the tail of race leaders Carlos Sainz and Lando Norris late on in Singapore after committing to a two-stop strategy and using their fresh mediums to slash the deficit over the final stint.
Had Russell cleared Norris's McLaren with the one big chance he had to get into second he probably would have won the race, given Sainz's Ferrari would then have been vulnerable on his old hards and without the use of the drag reduction system to defend in the way Norris had.
Instead, Russell remained a frustrated third and looked set to have to settle for the final step of the podium until he smacked the outside wall under braking for Turn 7 with his right rear and sailed down the escape road into the barrier.
It was close to an hour after the crash by the time Russell completed his media duties, yet he still looked disconsolate after he finished his round in the TV pen and made his way over to the small group of written media, including The Race, that had waited for him.
And though the peak of the emotion, which included Russell being close to tears at one point, had faded slightly he still often had to pause at length, take time to find his words, and generally looked and sounded a mix of fed up and mentally and physically exhausted.
"In those moments you just want to curl up in a ball and be with nobody," Russell said.
"It's the most horrendous feeling in the world, when you're so physically drained, mentally drained, missed out on an opportunity of victory, and then to make such a mistake.
"It is truly heartbreaking."
That wasn't the extent of Russell's misery or self-flagellation. He said he was not just going to brush it off, and that he would feel "very different" if he had spun or locked up and hit the wall.
"But to clip the wall on the last lap is just… it's such a pathetic mistake," Russell said.
"It's why it sort of feels so strange right now.
"It's probably that lack of concentration, it's the last lap and I knew the opportunity was gone.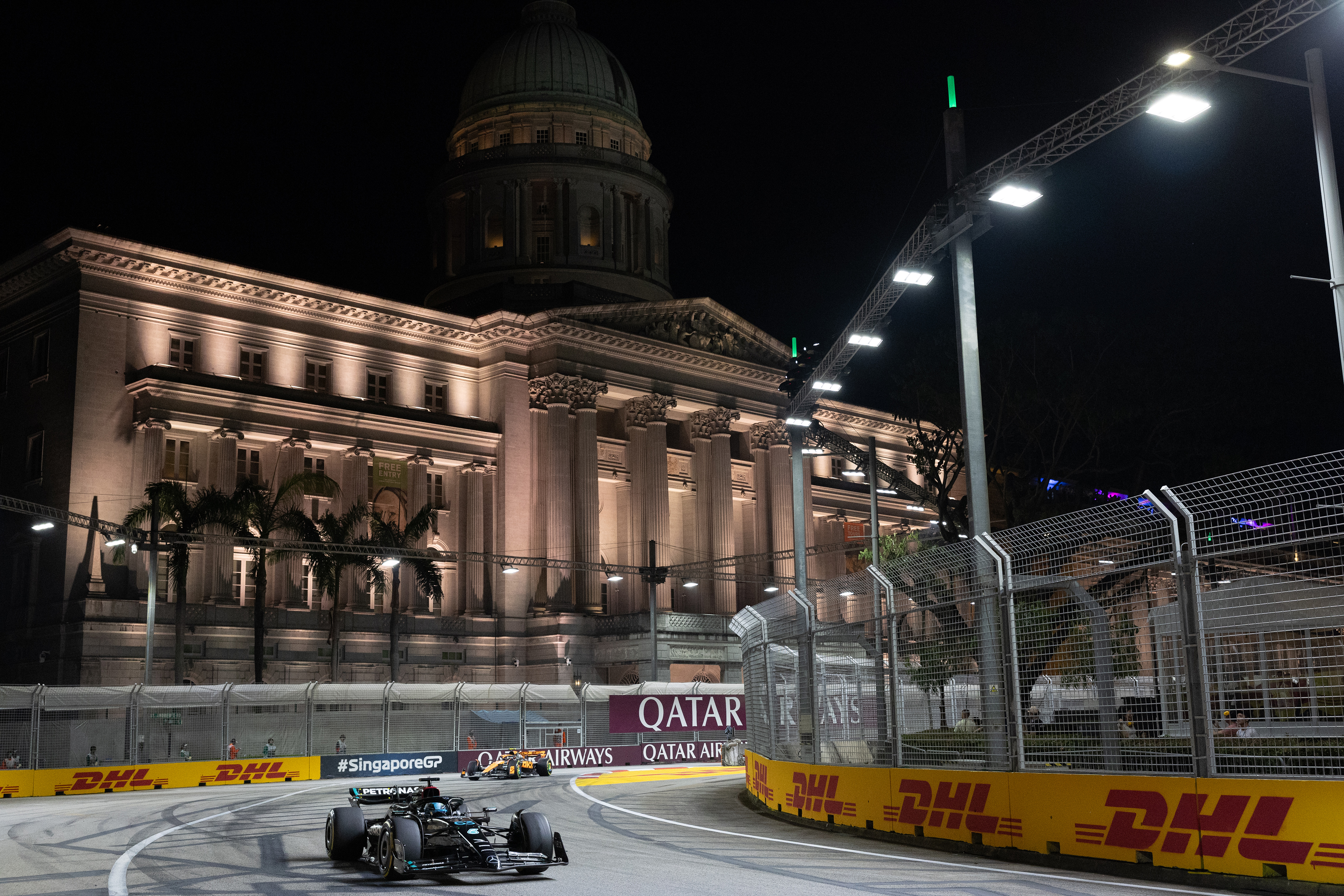 "It goes to show you just need to stay on it, doesn't matter what the scenario is."
Russell did make an effort to focus on the positives. He feels he is driving "better than I've ever driven" after emerging from the summer break building a much better run of form than what he had entered it in.
From being a clear – not massively, but clear – second-best to Hamilton, Russell has outqualified the seven-time world champion three times in a row and led Mercedes' bid for victory in Singapore. That's why Russell was so buoyed by an "amazing" qualifying and "great race", and felt that after a "tough night, probably a tough morning" he will be able to put it behind him.
"I'm not going to let one corner, from the whole weekend, cloud what's been such a positive weekend," Russell said.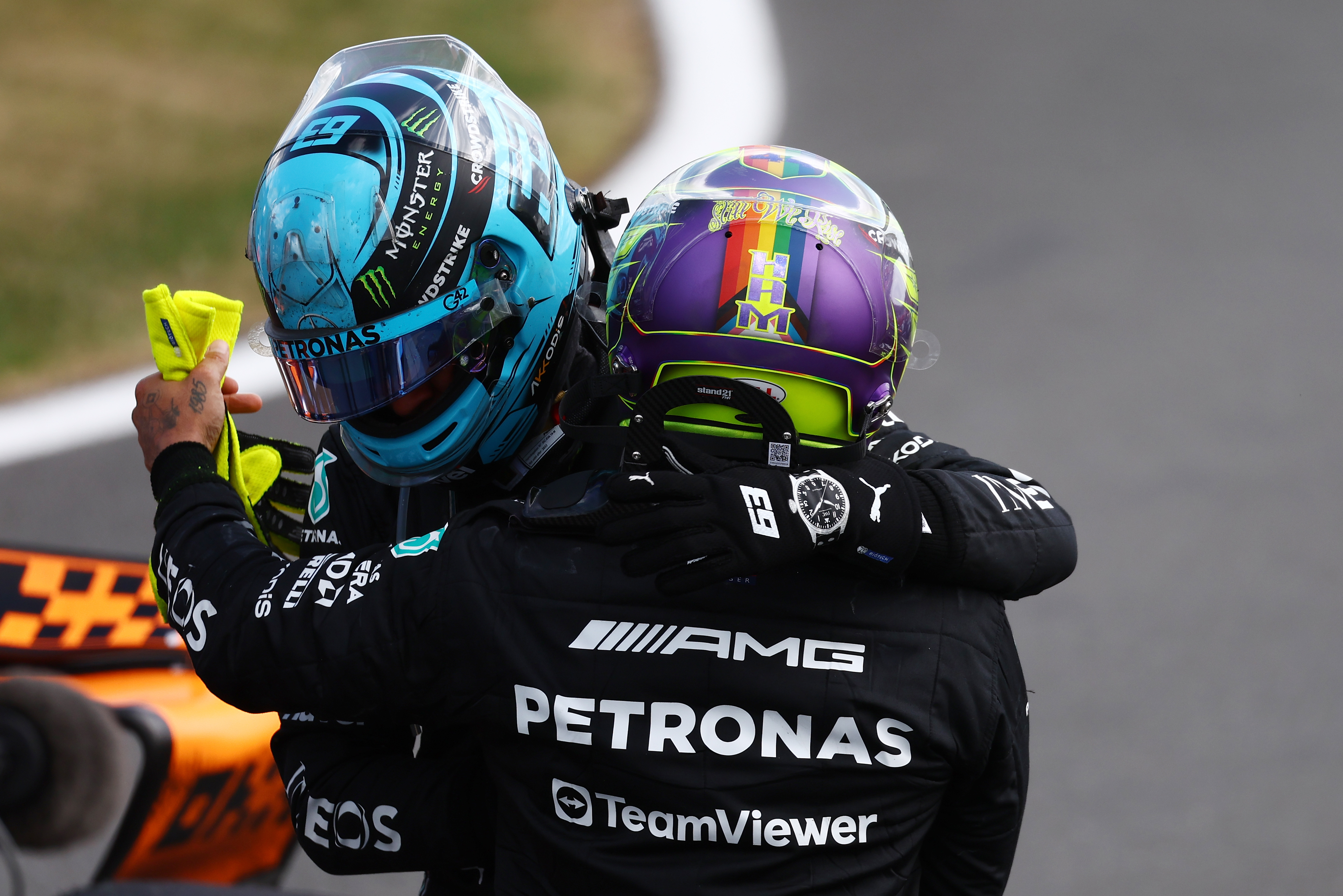 However, despite him having the better weekend, and being the faster driver, it's Hamilton who stood on the podium. And it's Hamilton who is third in the championship, a pretty massive 71 points ahead of Russell.
Hamilton isn't perfect so it would be silly to suggest he never makes mistakes, but he has had a much cleaner season, has cashed in properly on his good days (that's why he has five podiums to Russell's one) and mitigated well on his bad ones.
The extent of the gap between them is obviously not entirely Russell's doing. He has had some bad luck, like the engine failure in Australia and the way Mercedes handled the rain at the start of the Dutch Grand Prix.
But big, individual errors like this – while rare – show that Russell still has some areas to improve, and he knows it. Russell was clearly baffled by this one. He reckoned it wasn't influenced by Norris's own wall brush ahead of him, although following Norris's line and being just a bit too greedy trying to open the corner entry up more could easily have been the cause.
"I saw Lando brush the wall, and in that split-second I thought, 'Oh, he's just hit the wall!' and two tenths of a second later I've hit the wall," said Russell.
"It definitely wasn't Lando brushing it that caught me out."
Mercedes team boss Toto Wolff said Russell has been punished by "a split-second lack of concentration" but didn't want his driver to be too hard on himself. He said he would rather have this happen now so it's "engraved in him" when more is on the line.
"George is an out-and-out racer and is devastated," said Wolff.
"I'd rather have a steep learning curve with such a situation.
"It's his second year in Mercedes and it's not going to happen again when there's another victory or championship [on the line].
"But obviously he's very upset."
Once Russell has cleared his head, he will obviously need to determine exactly what it was that led to his error (if he hasn't already).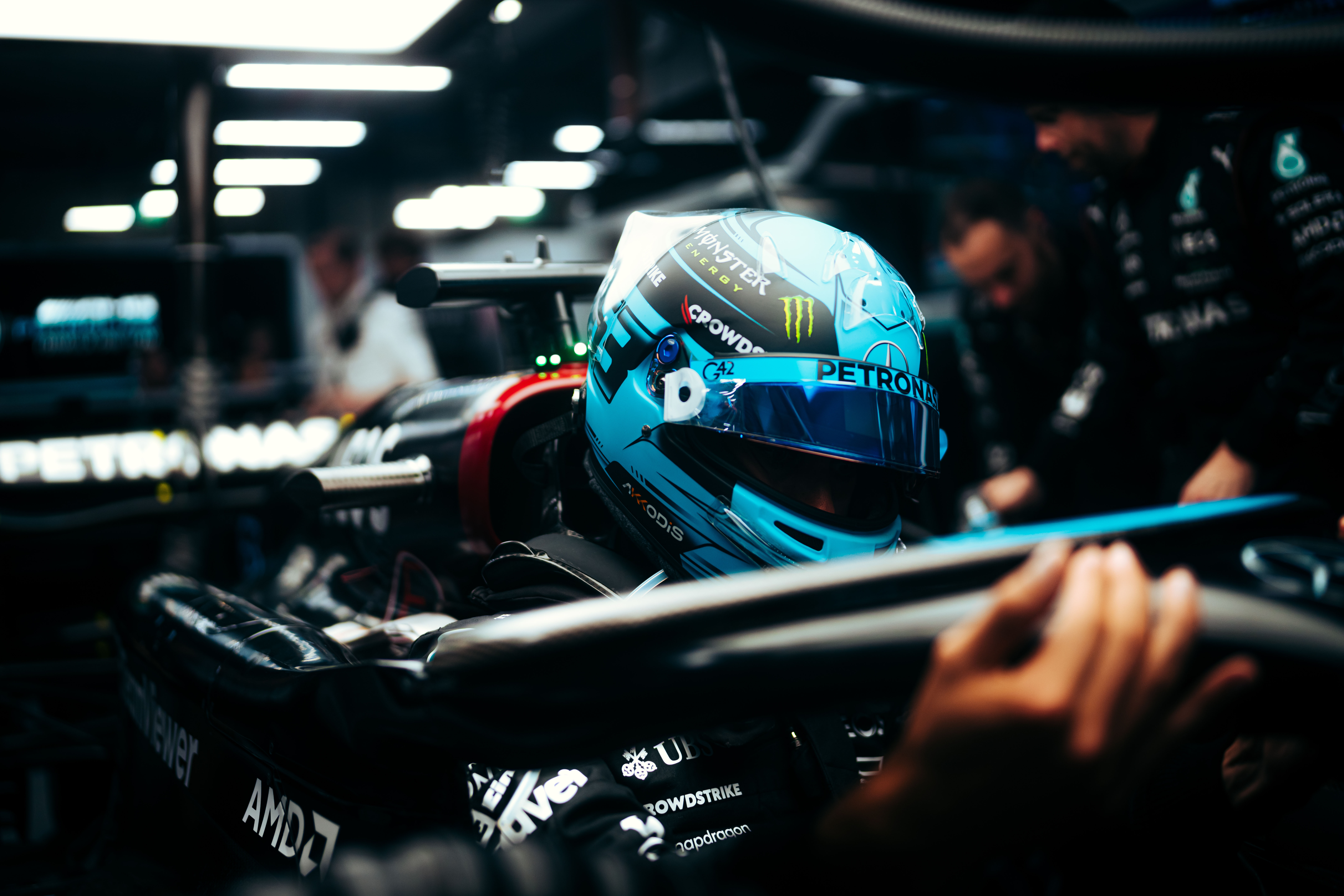 That is key to moving on. Russell raised it himself that he has made stupid mistakes before and while that has sometimes followed him as a bit of a question mark in some people's eyes, he has always come back stronger afterwards.
Asked if this is one of the toughest moments of his career, Russell – not in a dismissive way – sort of scoffed. "Pff…I've had a few. I've had a few.
"I feel like I'm generally not a driver that makes stupid mistakes. And… I feel like I don't crash that often in qualifyings or in practice.
"But over the years I've just made some very simple mistakes that have had huge consequences.
"And it's something I need to review, because I feel like it's not me. To do something like that.
"We were so quick this weekend. I'm taking that as a positive.
"And these mistakes won't happen when we're fighting for a championship, I can assure you that."