Red Bull's 2023 Formula 1 winning streak is finally over and in some style, as the fight for honours in the Singapore Grand Prix between a lead group of four drivers – none of whom were sporting Red Bull colours – went to wire.
The RB19's shock downturn in pace this weekend left Mercedes and Ferrari to battle it out for victory, with Lando Norris using the upgraded McLaren to get right in amongst them as well.
But just how good was Carlos Sainz's victory and did Mercedes do everything it could to stop him and Ferrari?
Mercedes was right to gamble
Scott Mitchell-Malm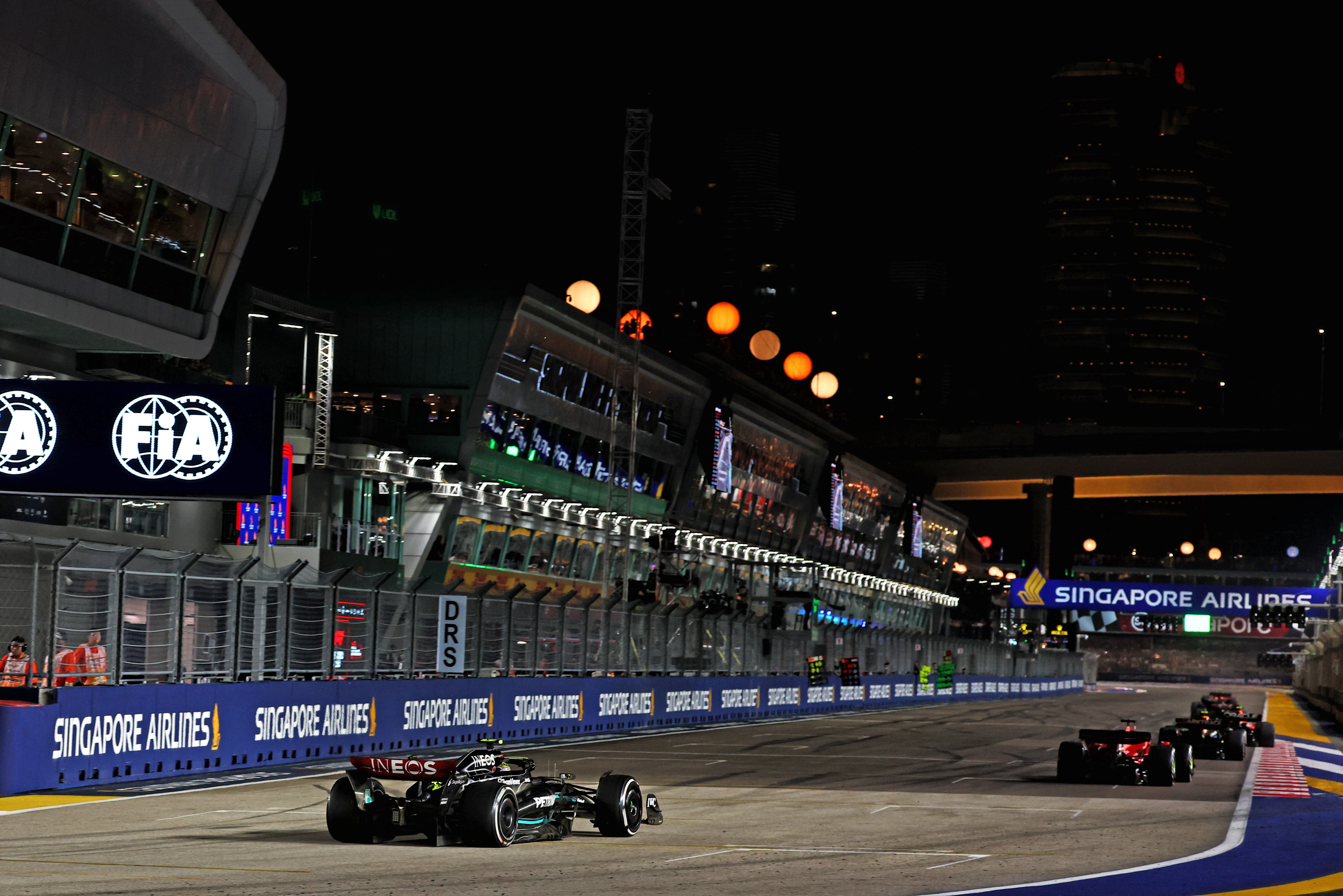 The virtual safety car not turning into a full one for Mercedes made the strategy switch harder to execute, but I liked the roll of the dice – sacrifice a safe second to do something different and attack for the win.
And Mercedes should be pleased with it. OK, it's a slightly weaker result on paper. But it so nearly came off. And I don't see Russell winning that on the same strategy as Sainz.
Instead he and Mercedes gave it a red hot go and the team still came out with a podium plus a better result for Hamilton. In the end Russell erred and he needs to learn from it – not just the mistake at the end but whether he missed any opportunities in that final stint to gain more race time, or whether he could have made the move on Norris stick.
If he had then the win was on. It really was that close. So it was absolutely the right decision.
Ultimately it was going to take something special or left field to beat Sainz. I'm really pleased for him. It's so well deserved.
He's been on mega form since the break and was outstanding this weekend. A better driver than many give him credit for and this was a class win.
Sainz even more brilliant than he looked
Edd Straw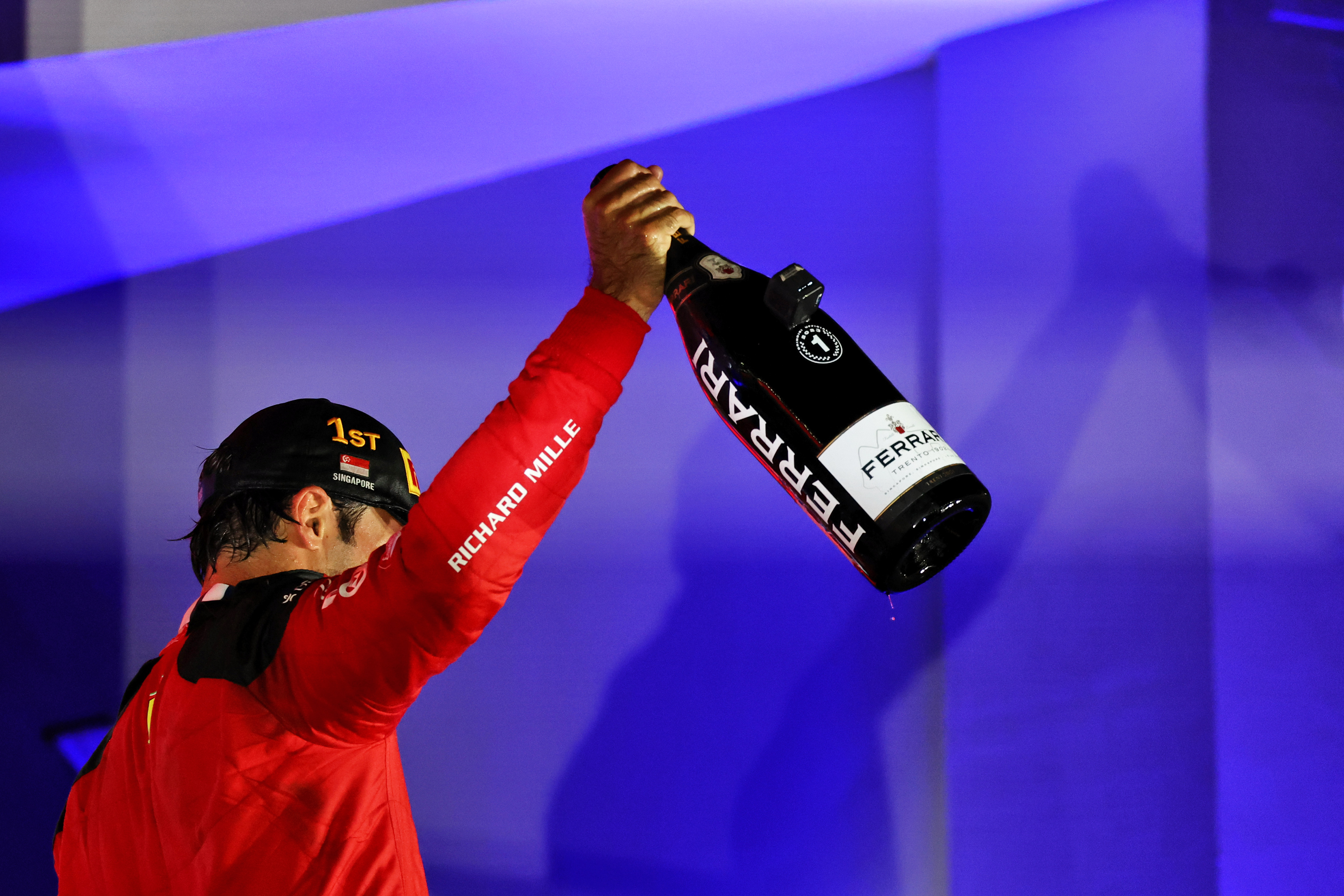 A number of drivers could have won this race, but Sainz did everything he could to make that difficult for them with a superbly executed race.
This was a high-pressure race that required immense precision. For Sainz, that extended to Saturday where he took pole position by a fraction primarily thanks to carefully managing the tyre temperature over the lap, allowing him to pull clear of Russell and Leclerc at the end of it.
He was always going to be up against it in the race. But the safety car and the double-stack stop ensured he kept control over the potentially quicker Leclerc. He then applied a calm head to the rest of the race, covering Russell well in the middle stages and then showing the sharpness to let Norris gain DRS in the hope he would help keep the Mercedes drivers at bay.
There were any number of things that could have gone wrong but Sainz was on top of everything.
When Sainz has great races it's not down to sheer bludgeoning speed, but a driver who is plenty fast enough on top of having a superb racing brain.
That didn't make him untouchable this weekend, but it made it very difficult for the rest and none of them could find a way to get ahead. To win like that is far more difficult than it looks.
Ferrari stepped up to the situation
Gary Anderson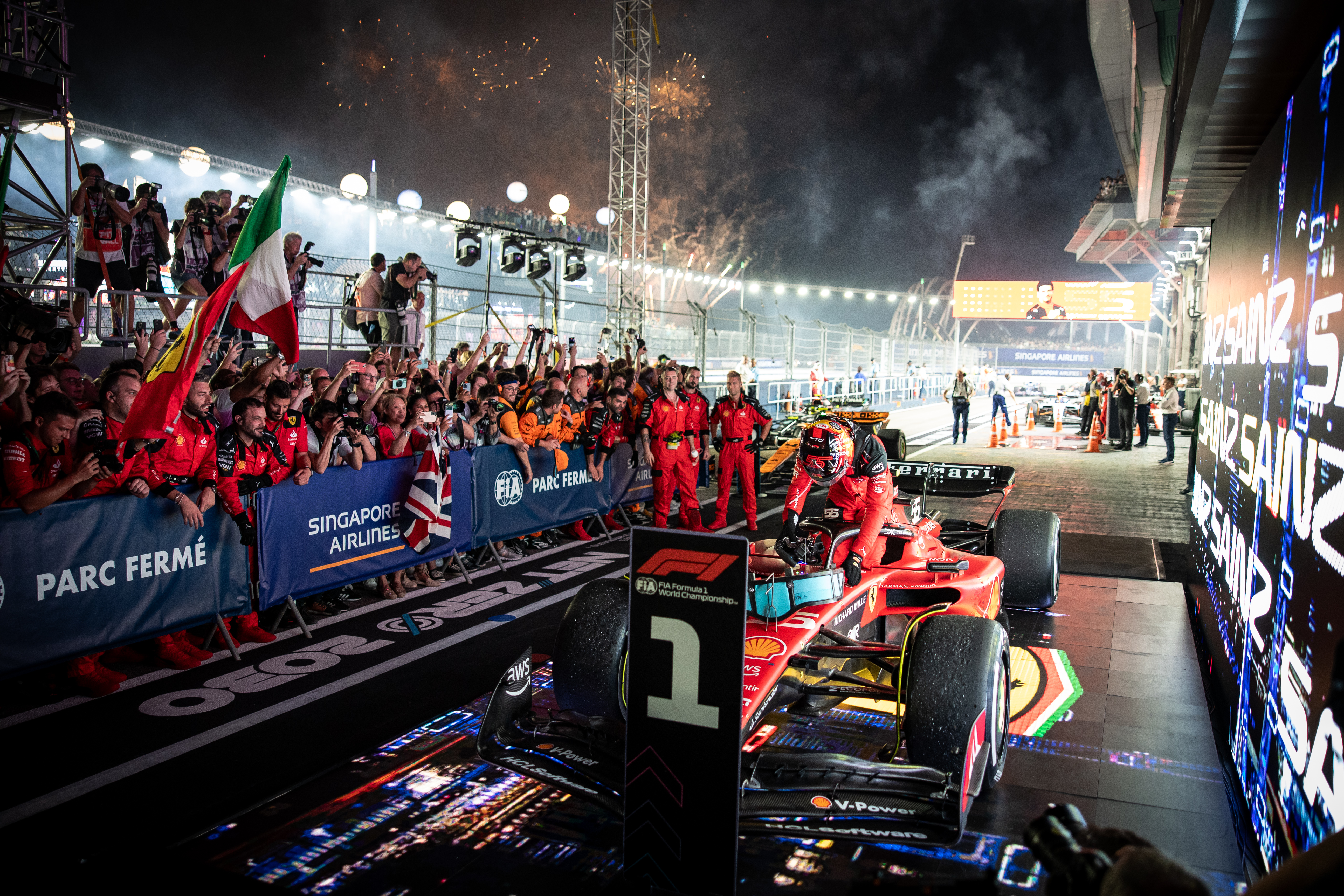 For the first time in a long time, Ferrari as a team really did step up to the situation and Sainz showed the thinking driver that he really is and controlled the situation at the front.
Yes, Mercedes made a good call by pitting both drivers under the VSC but they were in an enviable position of everything to gain and very little to loose.
When you are leading it's a much bigger decision.
Mercedes should have unleashed Hamilton
Valentin Khorounzhiy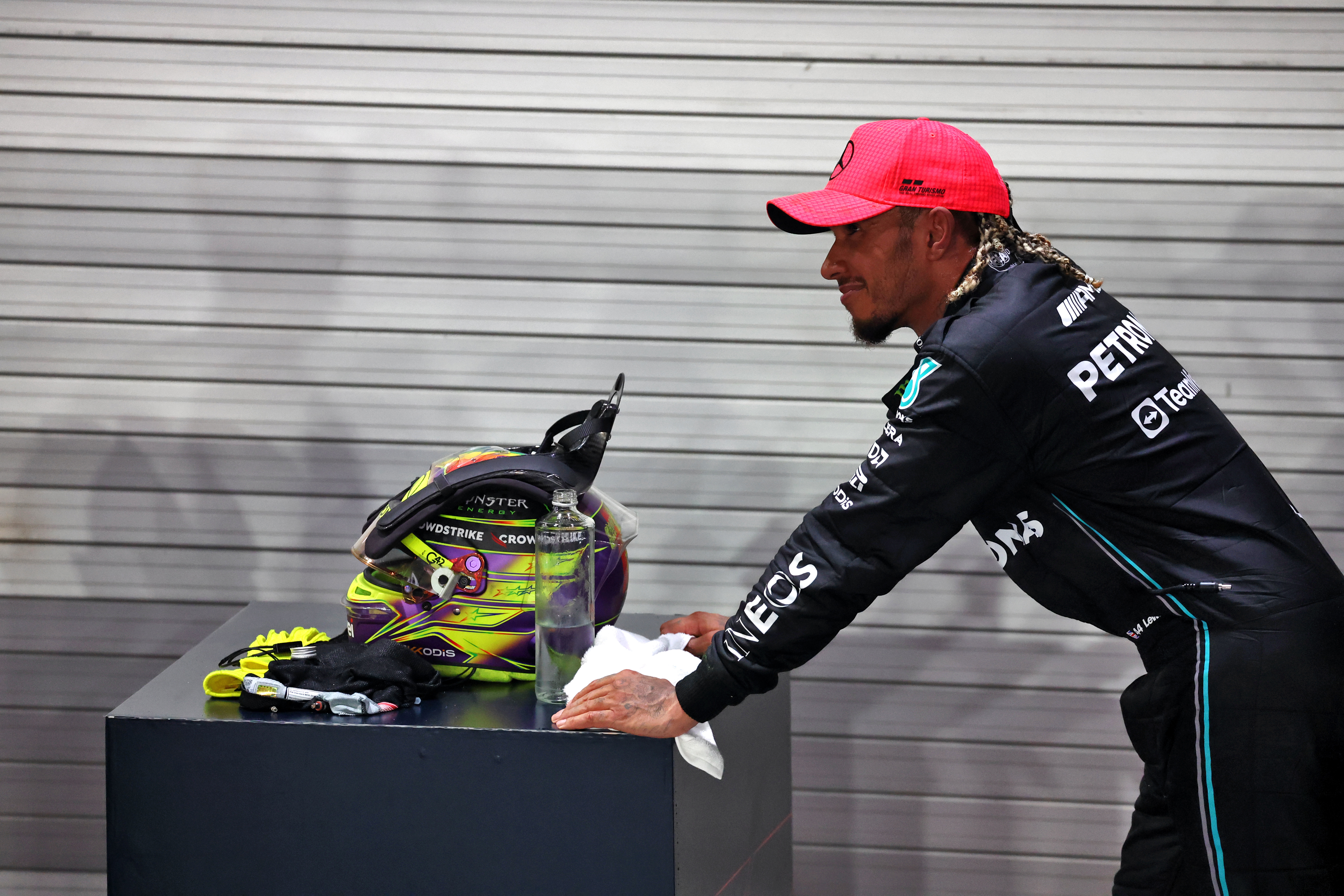 Russell had been very impressive relative to Hamilton all weekend, but I think in that final stint, going by some of the laptimes (a best of 1m35.867s for Hamilton versus 1m36.273s for Russell), it was the seven-time champion unleashing some of that race-pace magic he's known for.
So if Hamilton were ahead, I think Mercedes would've had slightly better chances at winning due to that extra bite of pace.
In any case, even with that reasoning there was no great justification for Mercedes to swap the cars in the moment – it would've been near-impossible to explain to Russell and likely impossible to get him to comply – without the benefit of hindsight. And it was way too short and too heated a battle to tell Russell "OK, you've had a go, now can Lewis have a go? We'll swap if he can't do it either".
And Sainz really was masterful in how he played it – I'm surprised, though maybe not too surprised, that it wasn't an explicit instruction from the team but him "inventing" – so maybe it would've worked out to a similar outcome.
Mercedes had to pick its victory-challenging driver
Josh Suttill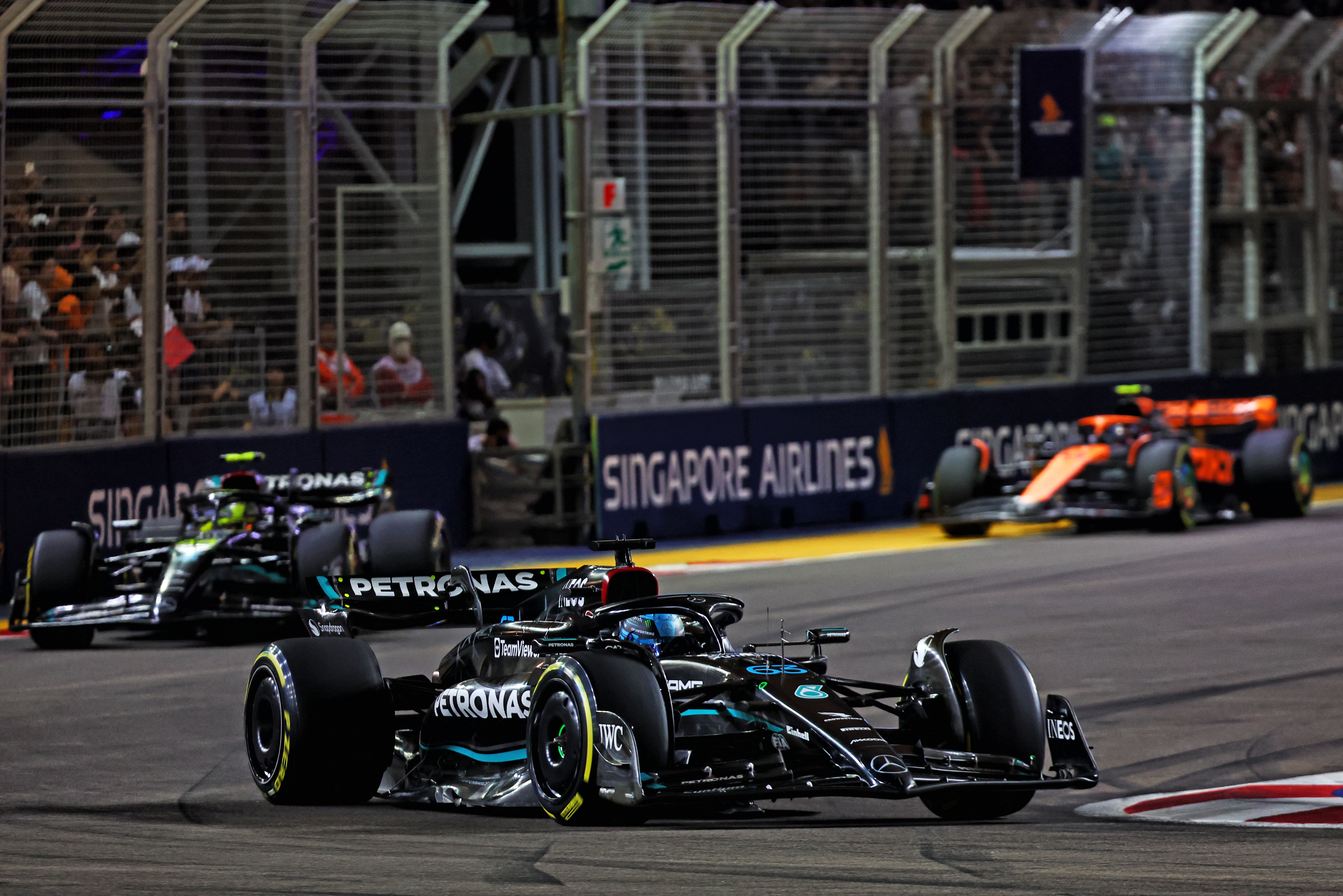 Mercedes somewhat shot itself in the foot with the management of these final laps in not picking one driver to go for the victory.
It meant Russell, instead of solely focusing on passing Norris ahead, had to keep one eye on the dozen half-moves and looks to the inside or outside of his W14 from team-mate Hamilton.
Hamilton was well within his rights to do so with no order given but it was unhelpful for Russell's efforts to pass Norris.
Mercedes could have benefitted from picking either driver and making sure they had a free run to keep their eyes only forward, even if team orders are rarely appetising.
Sainz was flawless
Jack Cozens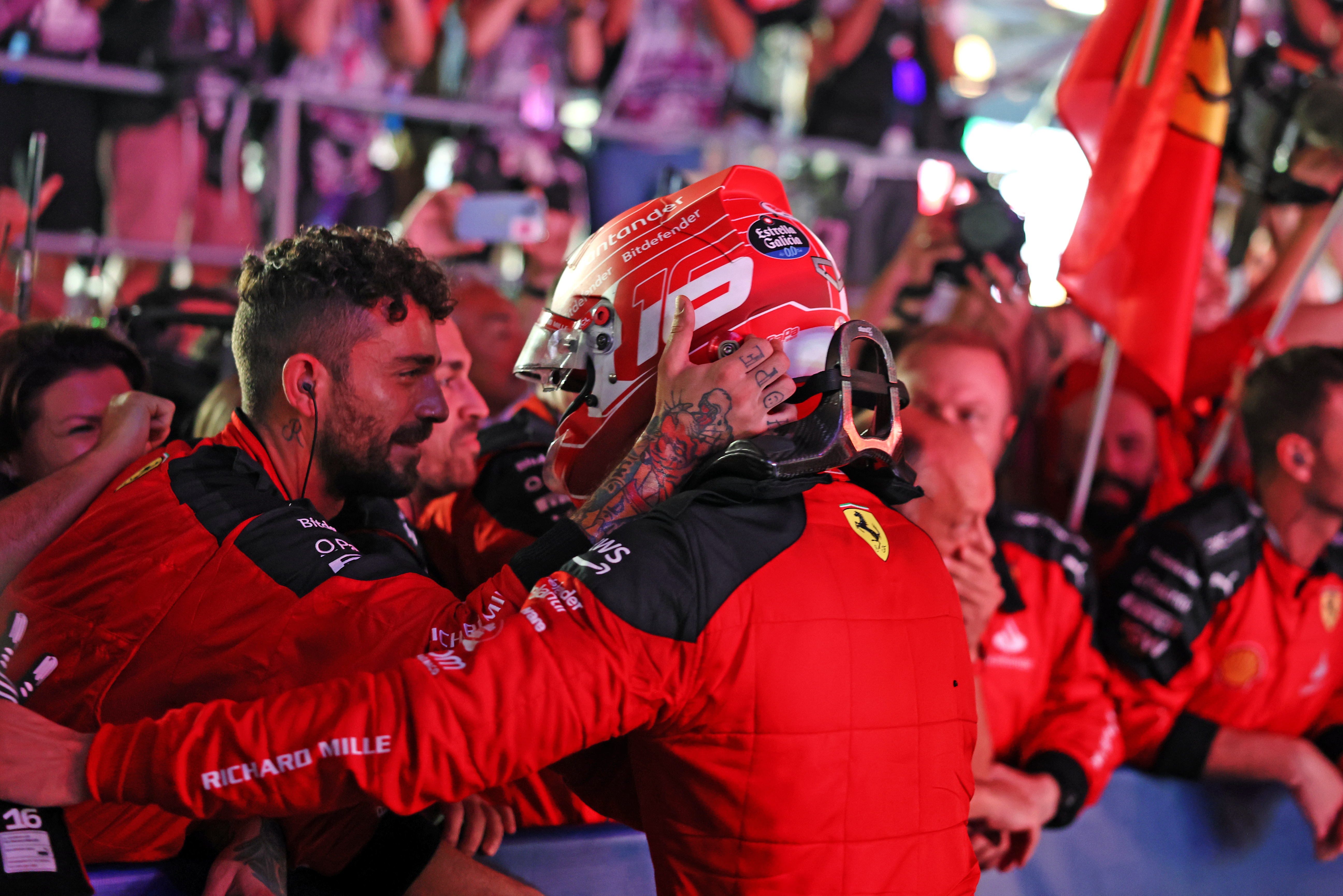 Even with Red Bull out of the picture, whoever ended up winning the Singapore GP was going to need to produce a drive of real quality and Sainz was flawless.
Edd's entry explores the virtues that made it such a good performance in detail so there's no need to tread over that ground again, but it is worth expanding on the point about Sainz's Saturday performance.
The ability to extract that last bit of potential from the car in qualifying trim is often cited when assessing Sainz against team-mate Charles Leclerc (and pretty much every other driver on the F1 grid, to be honest) but at the last two races, where Ferrari's had Red Bull-rivalling pace (to varying extents), it's Sainz who's got the most out of the car.
Doing so earned him the right to dictate the pace of the race in Singapore, and to defend so boldly against Leclerc at Monza a fortnight ago.
A calculated, intelligent drive, built on the foundations of another impressive Saturday, from what post-summer break is surely the best version of Sainz at Ferrari that we've seen.