Carlos Sainz's Singapore Grand Prix victory capped arguably the strongest run of his Formula 1 career, which has allowed him to usurp team-mate Charles Leclerc as Ferrari's spearhead since the August break.
The obvious question is: why?
Leclerc is widely regarded as the quicker of the duo, albeit with Sainz still plenty fast enough, and while nobody at Ferrari will say this publicly Leclerc is regarded as the de facto team leader.
Yet across Zandvoort, Monza and Singapore Sainz has been the better all-round performer, racking up 50 points (second only to Max Verstappen in that period) and finishing ahead of Leclerc in all three qualifying sessions and races. He's also moved ahead in the championship by 19 points, and of course become Ferrari's first race winner of the 2023 F1 season.
The inevitable question is what has changed for Sainz? The fulcrum of his ascendency over Leclerc has been qualifying. He was only the lead Ferrari in qualifying (disregarding sprint qualifying) four times before the August break and an asterisk could be put against Leclerc's Saturday on all of those occasions, whether it was qualifying strategy (Australia and Canada), a crash (Miami) or general bafflement with the car (Spain). By and large, Sainz's qualifying performances were good, but Leclerc still seemed quicker.
That's shifted since the break and has been at the heart of Sainz's success. At Zandvoort, while Leclerc struggled with the lack of balance and driveability of the Ferrari, Sainz grabbed the car by the scruff of the neck and put it sixth on the grid. That was higher than it deserved, but put him in a position to take a fifth place that counted as overachievement.
In both Italy and Singapore, Sainz had a slender qualifying advantage over Leclerc and it was enough to define their races. This gave Sainz a track-position advantage and even though Leclerc had stronger pace at Monza, as proved by his late attacks, the other Ferrari had control.
The explanation for this lies partly in the car characteristics and partly in Sainz's tweaked approach. Ferrari has struggled with an inconsistent and unpredictable car at times throughout the campaign, although Sainz has been far happier with it than he was the 2022 car in which Leclerc comprehensively outperformed him over the season. So there has been no transformation in his comfort behind the wheel since the August break.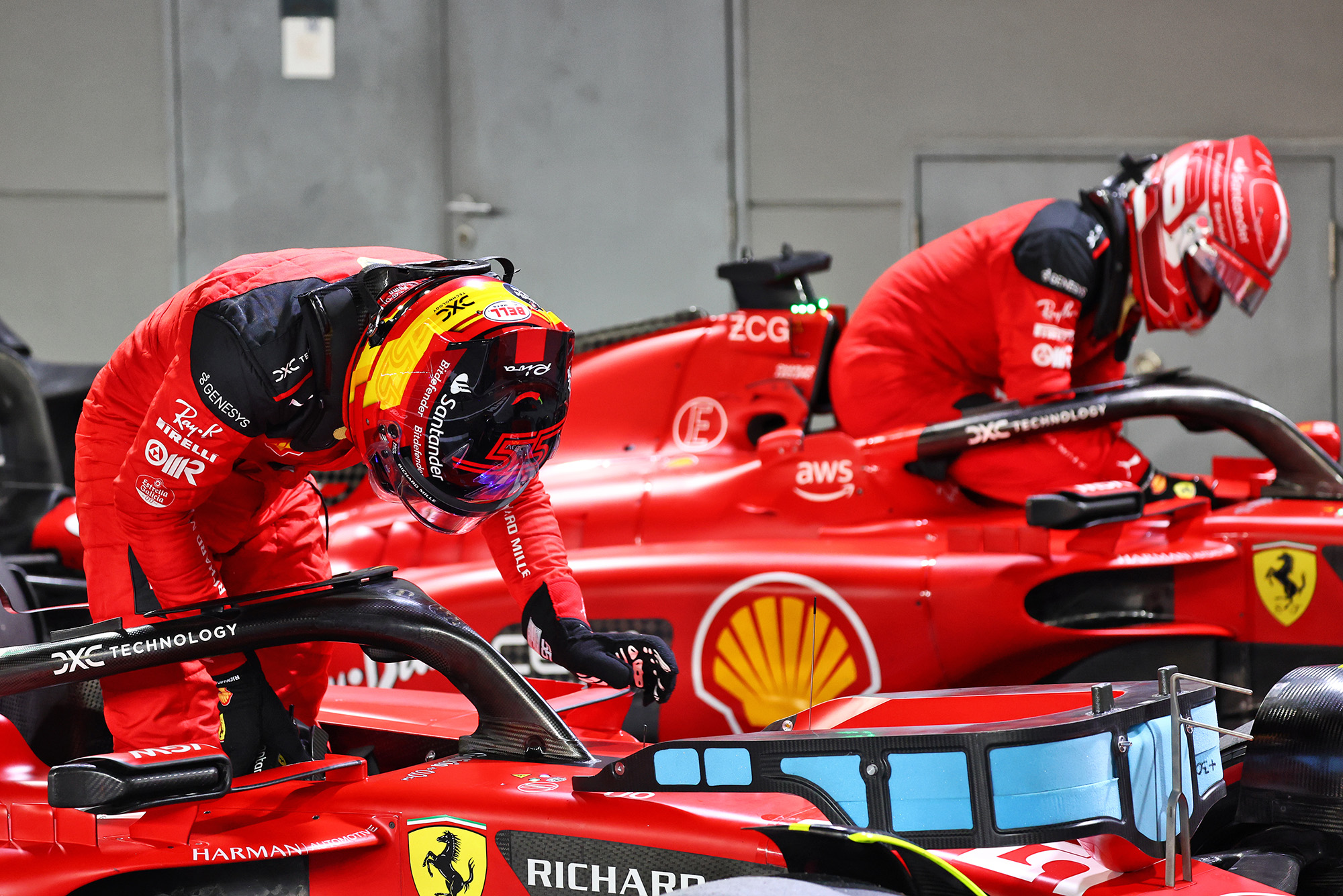 "I feel more at one with the car since the beginning of the season, it's not like something's changed recently," said Sainz early on in the Singapore weekend.
"Last year, that wasn't the case and I had to change things with my driving and adapting and tuning the car to my liking."
That tallies with what Sainz has said all year. He stressed during pre-season testing that he was taking a very different approach to dialling himself into the car having been slow to understand the driving demands of the ground effect cars as rapidly as Leclerc in 2022.
Even in the early races when things went wrong, such as in Australia where he clattered into Fernando Alonso's Aston Martin at the final standing restart, he's been satisfied with his driving. While he's shared Leclerc's gripes with the inconsistency of the Ferrari, he's generally dealt with it well.
That's carried over into his post-break performances, leading to his recent brace of pole positions.
"I'm feeling very good with the car and I'm driving very well, probably the best since I've been a Ferrari driver and finally I'm extracting my full potential," said Sainz after qualifying in Singapore.
"And I'm happy to see that. I'm happy, too, with the work that I'm doing with my engineers to little by little keep extracting more and more potential and more performance out of the car. And it's obviously going to give me a lot of confidence moving forward."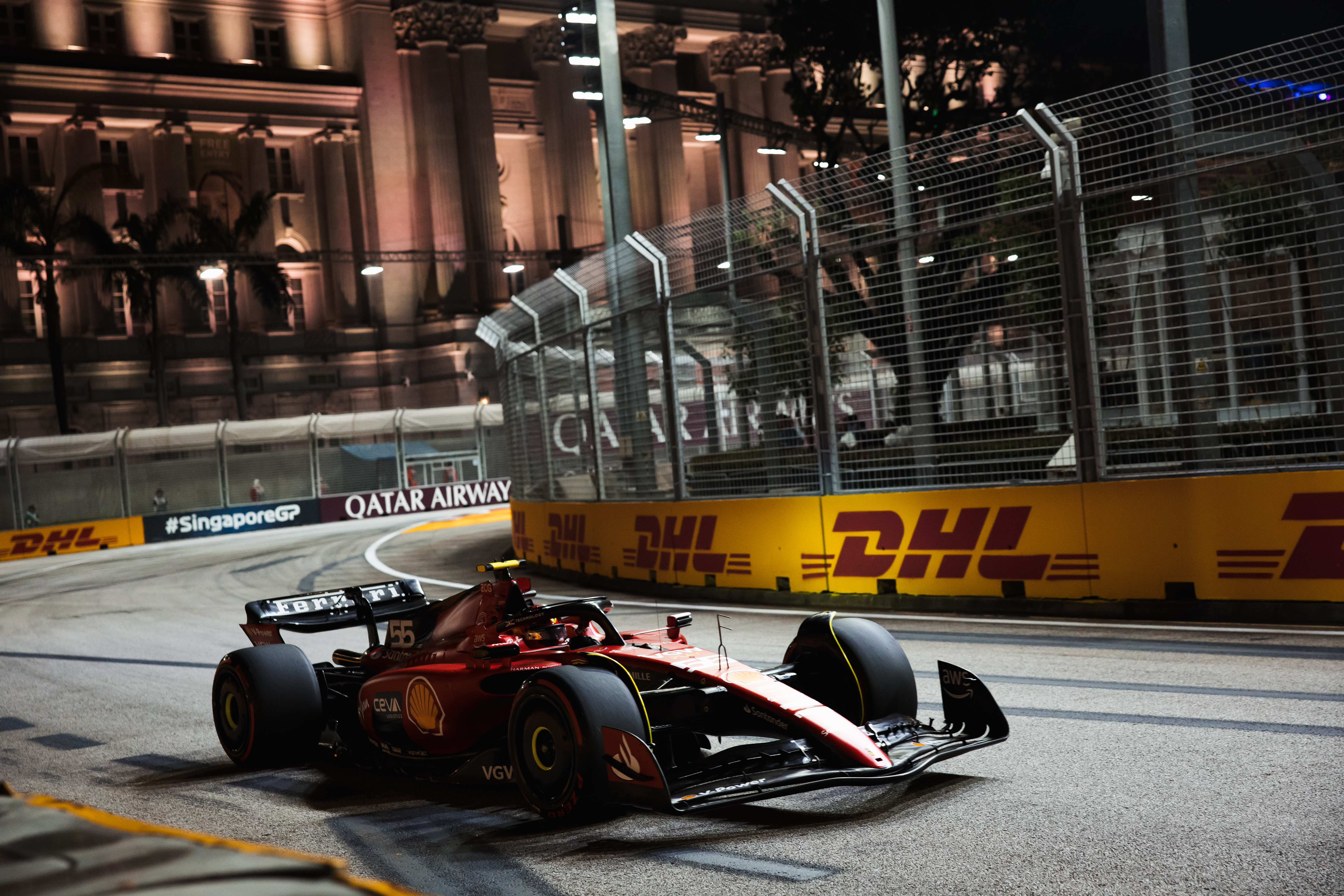 Sainz puts this down to an aggregation of incremental gains, founded in the reset of the August break and the opportunity afforded to smooth out the rough edges in his own game. This has undoubtedly played its part.
"My thing is always very small, incremental gains during the season," said Sainz when asked by The Race to explain the factors that have led to him extracting his potential.
"It is true that in the summer break you always have a bit more time to relax, to meet with engineers on the things that have worked, the things that are not working, where you need to put a bit more focus, where you need to keep working well.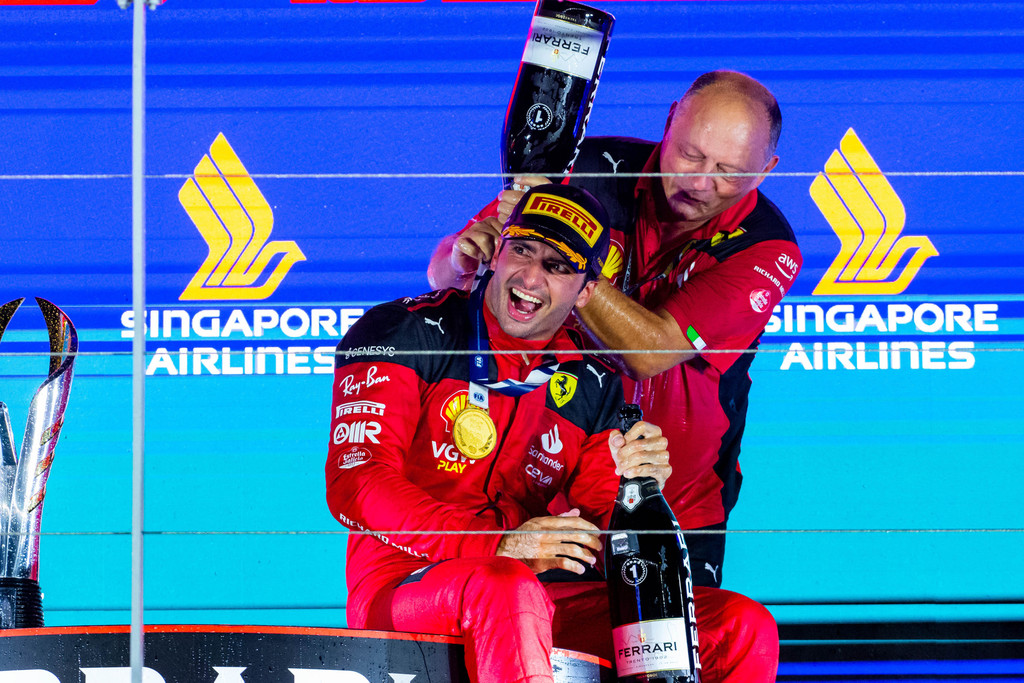 "Maybe [it's] just having the time to switch off but at the same time to analyse and to put together everything into second half of the season that's helping.
"And that's why probably these last few races have been a step forward and now the target is to keep it going until the end of the season and hopefully into next year with a more competitive car."
Team principal Fred Vasseur has also picked up on this. Several times, he has spoken of the step forward Sainz has taken in terms of his preparations for the race weekend.
It's no coincidence that Sainz's Monza and Singapore weekends have been built upon strong starts, allowing him to build from the first moment of practice. Leclerc, by contrast, has had times when he got lost, which certainly applied at Zandvoort and Monza.
"He made a very good step for a while, probably also in the preparation of the weekend," said Vasseur after Sainz's Singapore win. "The biggest difference is that he is ready from lap one FP1. Zandvoort was also the same. He didn't do FP1 [as Robert Shwartzman drove], but from lap one in FP2 he was there.
"It's the best way to prepare the quali tyres. If you are starting the weekend a step backwards, then you have to overshoot the limit. Also, for the team in terms of preparation it's the best approach that we can have."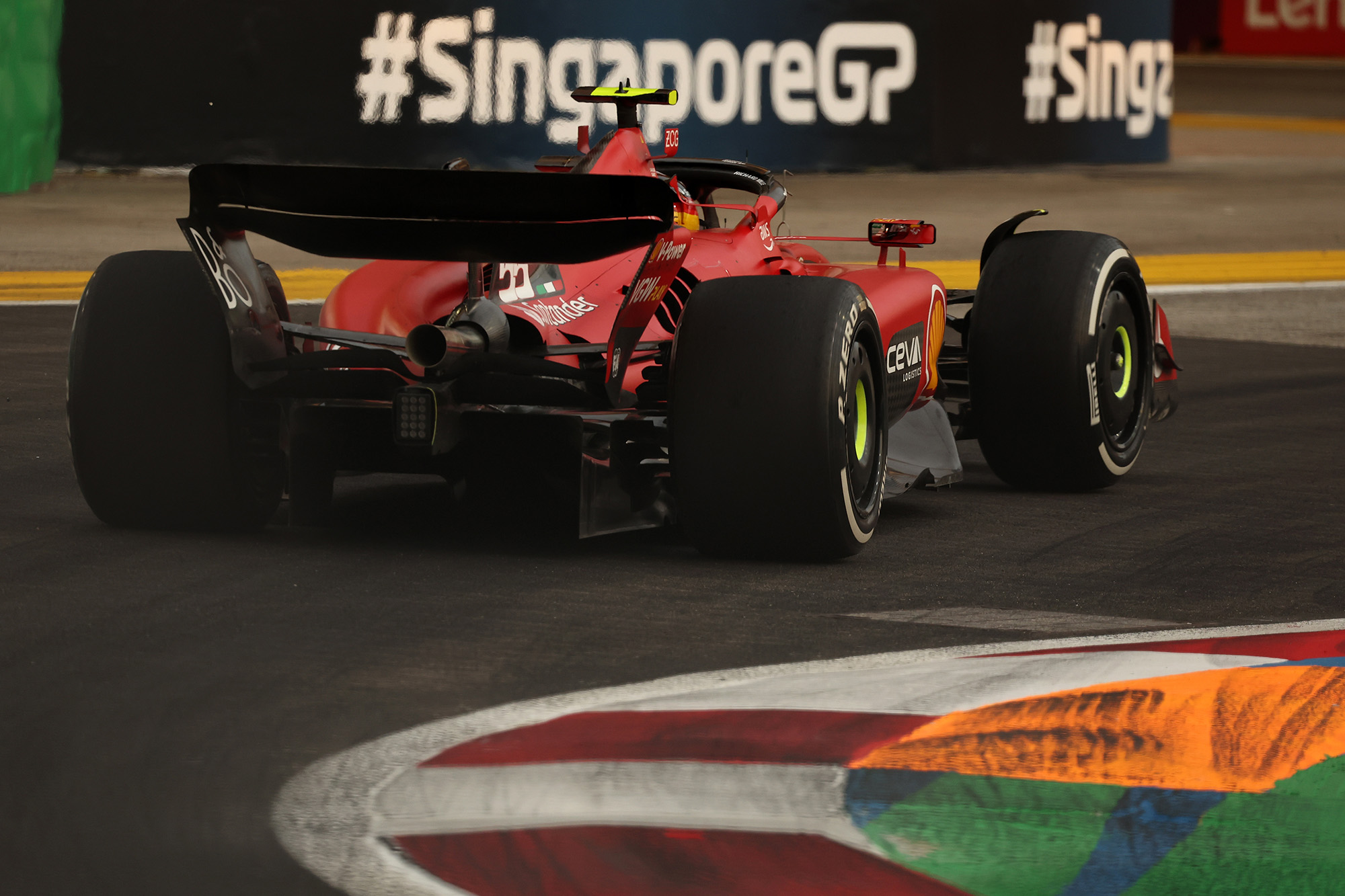 This has certainly paid off for Sainz. He feels that while he had a good feeling for the car in the first half of the season, he wasn't stringing together complete weekends.
That's the aspect of Sainz's game that has been so impressive over the past month; the fact he's turned up, hit the ground running and delivered throughout. That's what put him in a position to control the race in Singapore, that's what allowed him to take the fight to Red bull at Monza and it also produced a weekend of overachievement relative to the car performance at Zandvoort.
"Before the summer break there was this already decent feeling with everything," said Sainz when asked by The Race about this progress.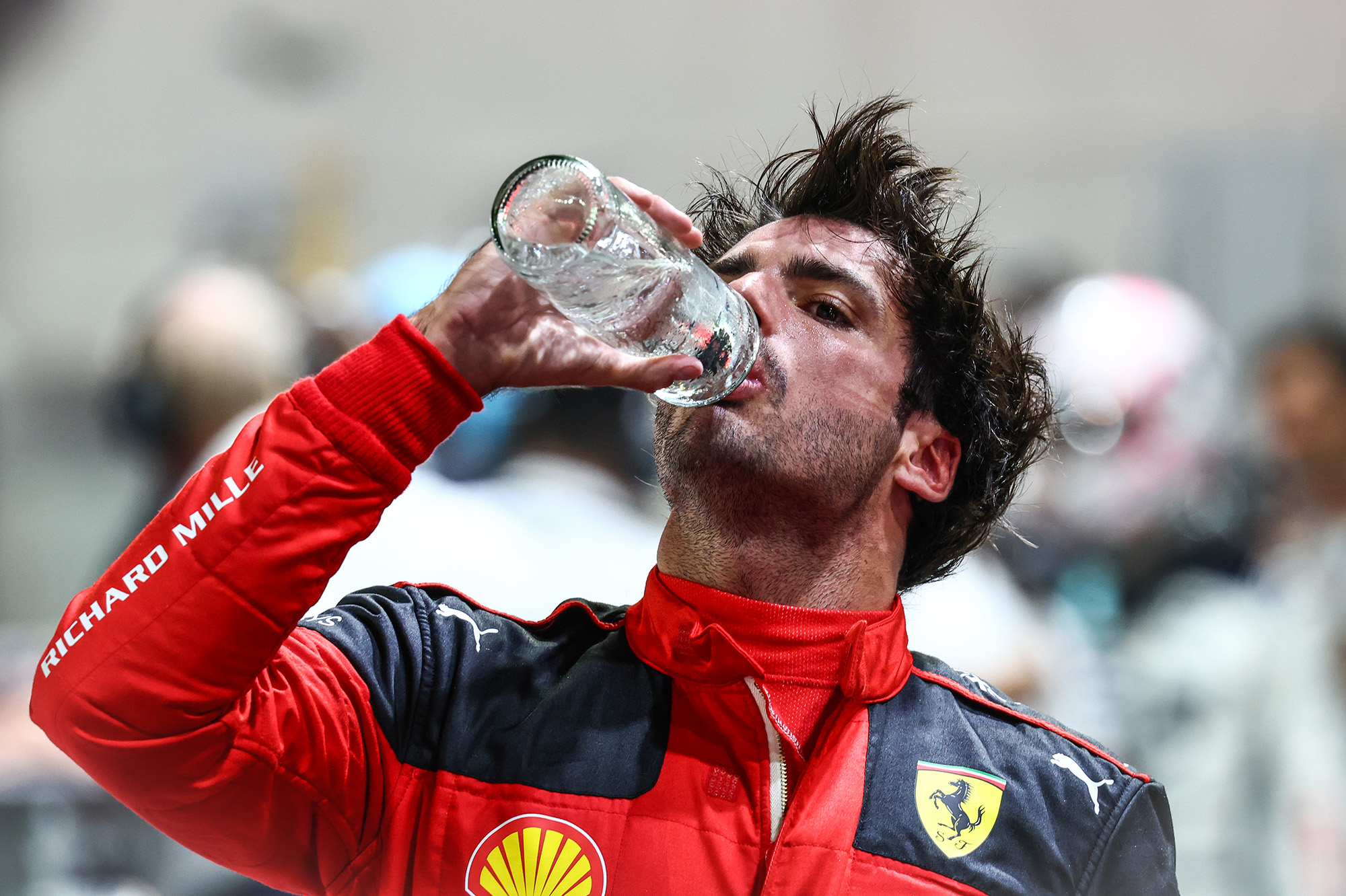 "I just sat down with my engineers in the summer break and we said clearly we have a lot of pace, we were doing some good things but we are never putting the whole thing together. So let's see what we can do to improve that and start having consistent performances in the second half, because the potential is clearly there this year.
"Zandvoort was a very good weekend, Monza was almost perfect and here I feel like it was the perfect one.
"It makes me very happy and proud when you work, you analyse, and you also have the speed like I've the this weekend. It is always paying off and now we managed to put everything together. I'm very happy for the engineers, for the mechanics, the team, everyone."
This explains why Sainz is producing such consistently good form, but there's still the question of Leclerc's performances in comparison. This is where the evolution of the Ferrari SF-23 comes into it.
It's been a tricky car all season, one prone to instability and inconsistency. Ferrari made getting on top of this a priority after the break and it has led to a certain amount of understeer being dialled in.
That's a characteristic that plays against Leclerc's livewire brilliance and works well with Sainz's style. Throughout Sainz's career, he's had times when he's dealt with rear instability less well than team-mates but thrived with the kind of balance the Ferrari now has, notably while up against Max Verstappen at Toro Rosso.
As for Leclerc, he said after his fourth place in Singapore that Sainz's form in a car that doesn't suit his own style is forcing him to delve more into adapting his own technique. If he sets the car up to have a little oversteer, it's simply too unpredictable to control given Ferrari's aero inconsistencies – whereas the understeer has a calming effect and is therefore the best global compromise for the current Ferrari.
"Carlos in Monza and here has been completely on it, he's been very strong," said Leclerc in Singapore.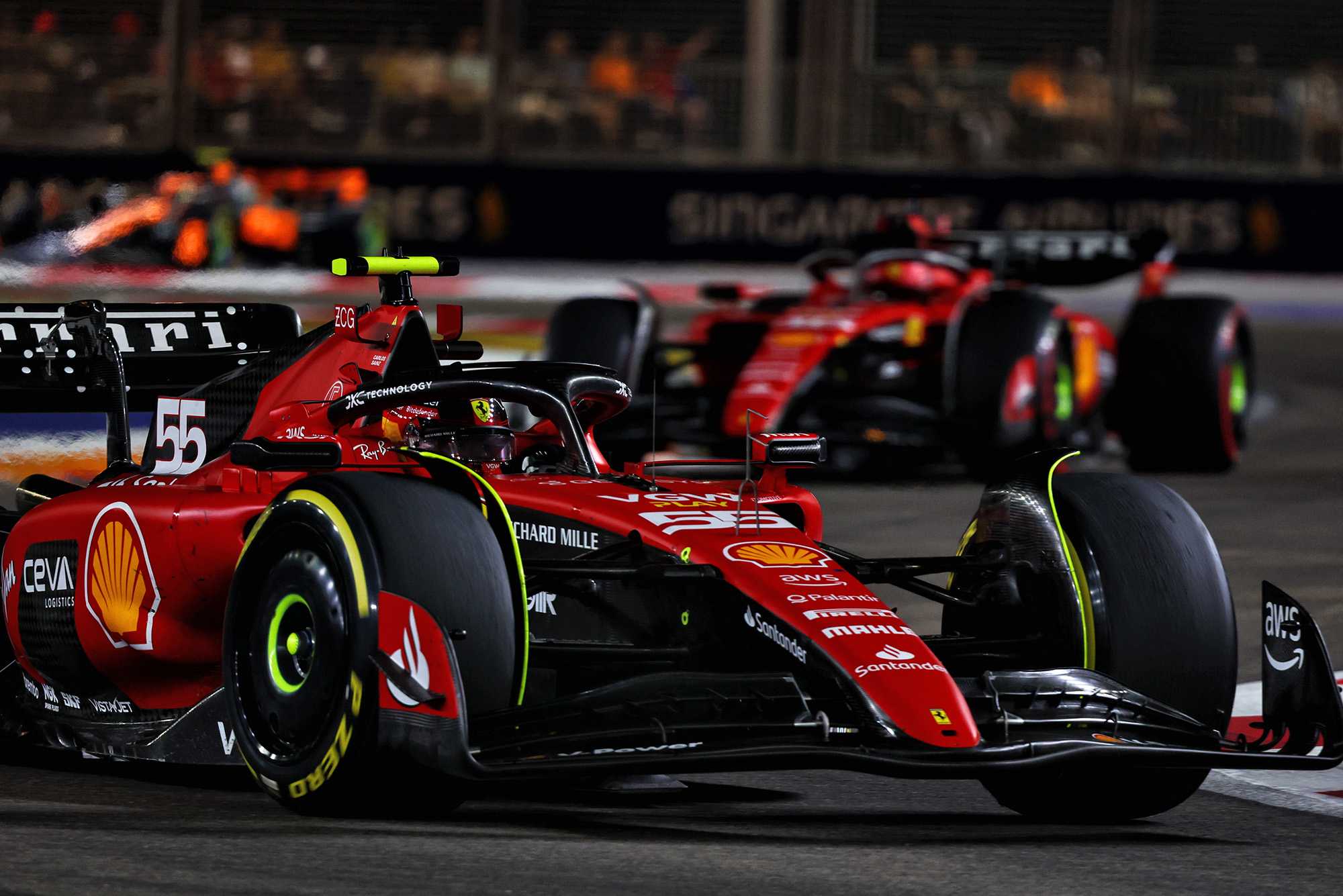 "It's great to have him on such a form because it pushes me to understand a bit more on my driving style and try to fit my driving style to this car.
"I'm not completely comfortable with the car at the moment. There's a bit too much understeer for my liking, I struggle to drive around it. Because of the unpredictability of the car, I cannot have the oversteer that I want.
"So there's a bit of work to do but it's first of all great to see that the competitiveness seems to be up there, that Carlos feels at ease.
"Now it's up to me to try and catch up."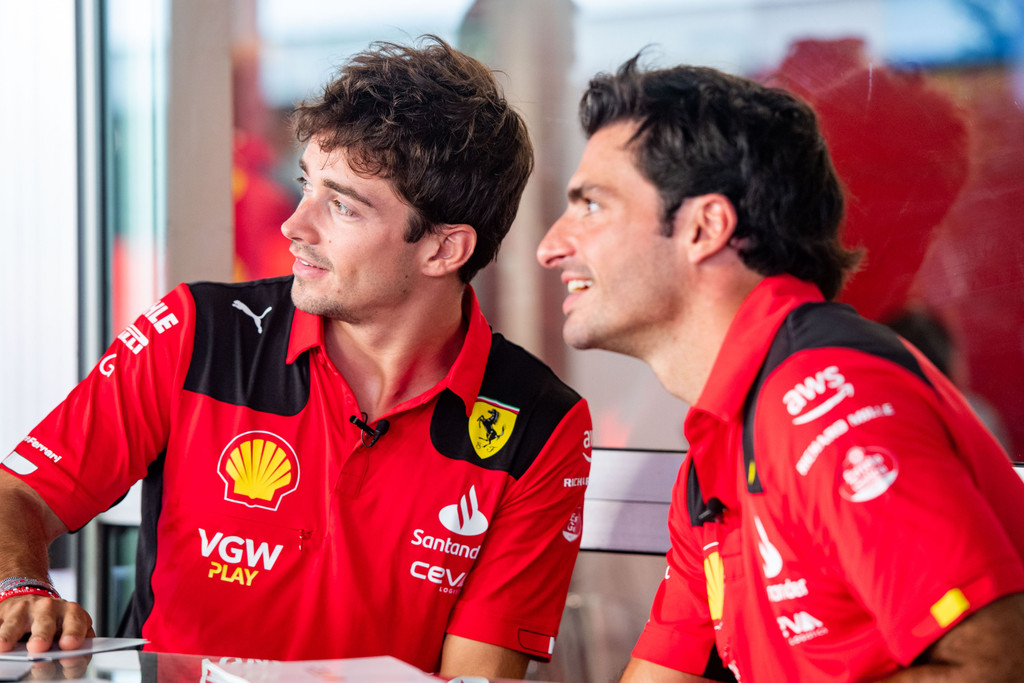 This is not some sudden swing. While Sainz has generally been second-best at Ferrari since linking up with Leclerc at the start of 2021, it hasn't been by much. His more cerebral approach to racing has served him well and, despite his struggles in '22, he had actually outscored Leclerc in their first season together.
That said, points can be an unreliable witness and the numbers pointed to Leclerc having the edge overall even in 2021. Again, the margins were small and Sainz has been far more than just a Ferrari number two.
It would be naïve to imagine this recent trend will continue forever. Leclerc is too good a driver to be relegated to a supporting role and will hit back, although there's every chance that the limitations of the current Ferrari mean Sainz continues to thrive across the final seven races of 2023.
The key for Sainz is whether he can, as he mentioned, carry this form over into next year when Ferrari hopes to be more competitive. There's no reason why his gains in terms of his approach won't do so, but the specific limitations that are holding back Leclerc will be eliminated if Ferrari's 2024 machine performs as expected.
Sainz is at his best right now and is besting Leclerc. The next challenge is to do so when Leclerc is on top form.
---
The Race's comments section is changing – find out more here
---