Carlos Sainz has moved into a championship position he does not ascribe much value to: fifth, the same place he has finished in each of his seasons as a Ferrari Formula 1 driver.
It wasn't something to celebrate last year when team-mate Charles Leclerc finished runner-up in a much more competitive campaign. In fact, even this season, Sainz isn't exactly doing cartwheels about the fact finishing fifth in the Dutch Grand Prix has moved him above Leclerc and Mercedes driver George Russell in the points.
He was, however, rightly very pleased with the performance. It's the (you guessed it) fifth time this season he's finished a race fifth, his second-best result. Nothing spectacular, right? Except it came on probably Ferrari's least competitive weekend of 2023 – beaten by five teams in qualifying and looking only sixth-fastest (at best) in the race.
"Especially this season, it's among the best for sure," Sainz said of his performance at a rain-hit Zandvoort, where Leclerc crashed in qualifying and then had a race to forget before retiring.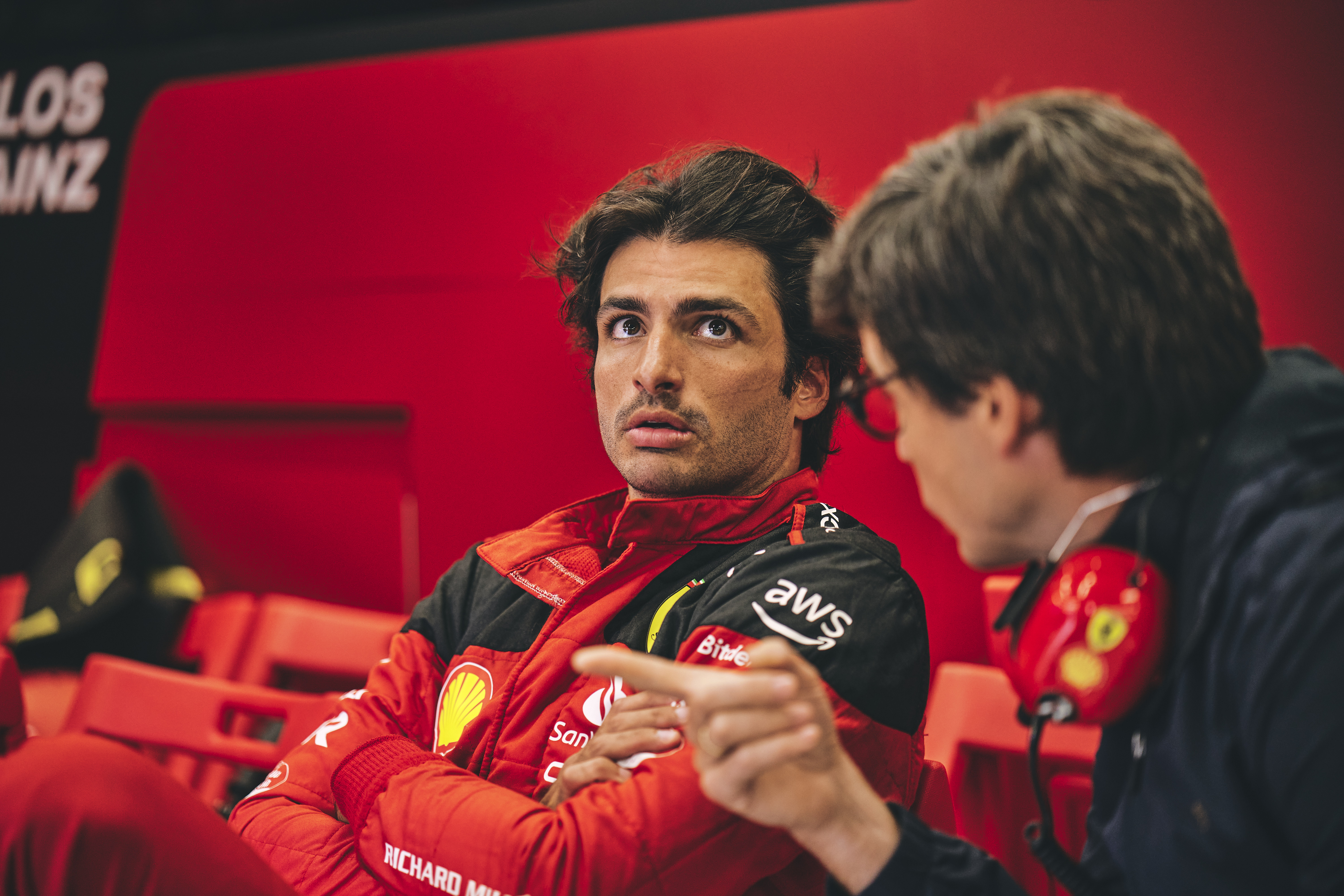 "Top three for sure, because [of] how tricky it was out there.
"It has to be one of my best drives of the season."
There is little to fault about Sainz's weekend. He qualified on the third row in a car that hadn't been in the top 10 in the dry Friday practice sessions and that was 1.5 seconds off the pace in a rain-hit FP3.
His opening lap almost included a nice, opportunistic pass on Alex Albon around the outside of the fast Turn 7 right-hander at the far end of the circuit, but he couldn't quite stop the Williams coming back at him at the next corner.
When the rain came he did nothing silly and was key to pitting for intermediates at the end of the second lap, which was vital for the rest of his race. Ferrari indicated he should stay out if he could but Sainz – so often plainspoken where strategic calls are concerned – was adamant it was best to change tyres.
It wasn't the perfect time to stop, as some had dived into the pits at the end of the opening lap and inevitably jumped ahead. But it was instantly vindicated as Sainz swiftly caught and repassed those who stayed out, so he was into fifth. Then a very prompt change back to slicks as the track dried was well judged by team and driver, cementing his place in the top five.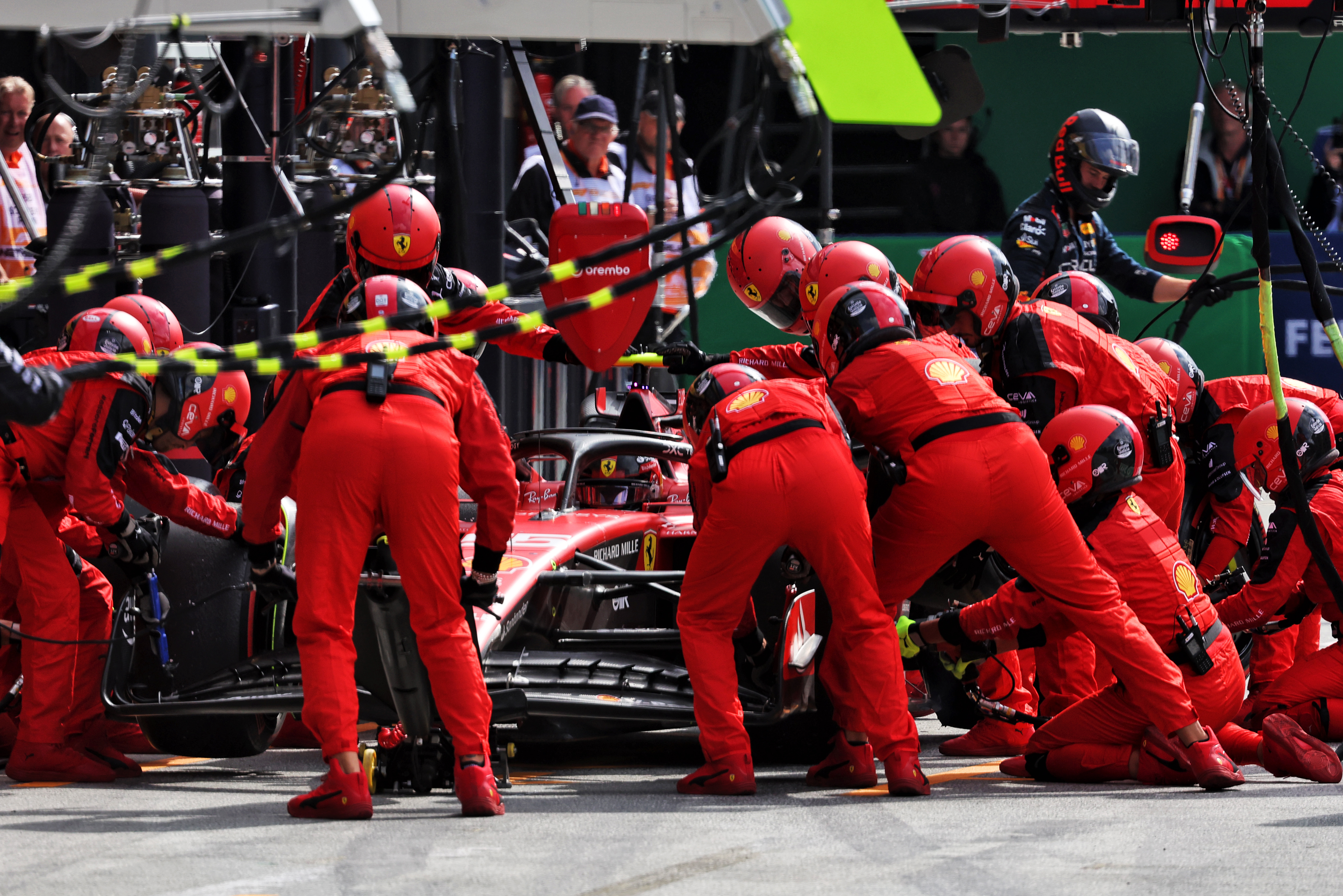 This underpinned Sainz's end result. He was not going to race the cars around him in a straight fight. That was shown by how the rest of his race played out and being repassed on-track by Pierre Gasly's Alpine, which had fresh softs to Sainz's scrubbed set.
"I know that at some point we looked good for a podium but at some point, when the race was settled, when you look at our pace we were just nowhere," said Sainz.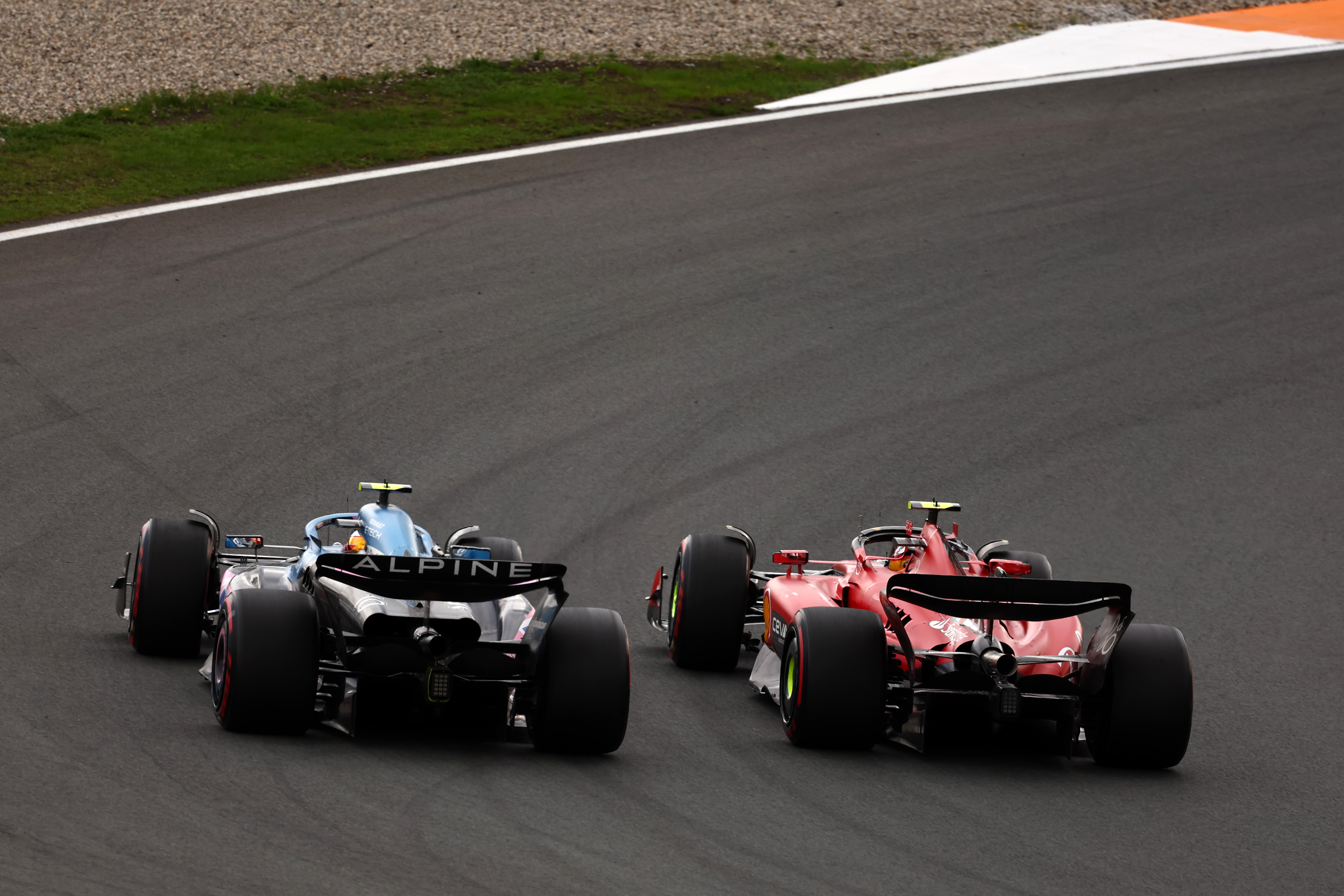 "But we managed to execute a really good race. We were fighting the whole race with people that were not in our race, fighting a lot quicker cars than us.
"So, we have to be happy and proud of a well-executed P5. [But] obviously not happy with the feeling of the car and how much I struggled out there today."
Having scrubbed inters for the late restart after the final massive downpour was another complicating factor. But keeping Lewis Hamilton and Lando Norris at bay while on those weaker inters was a job well done.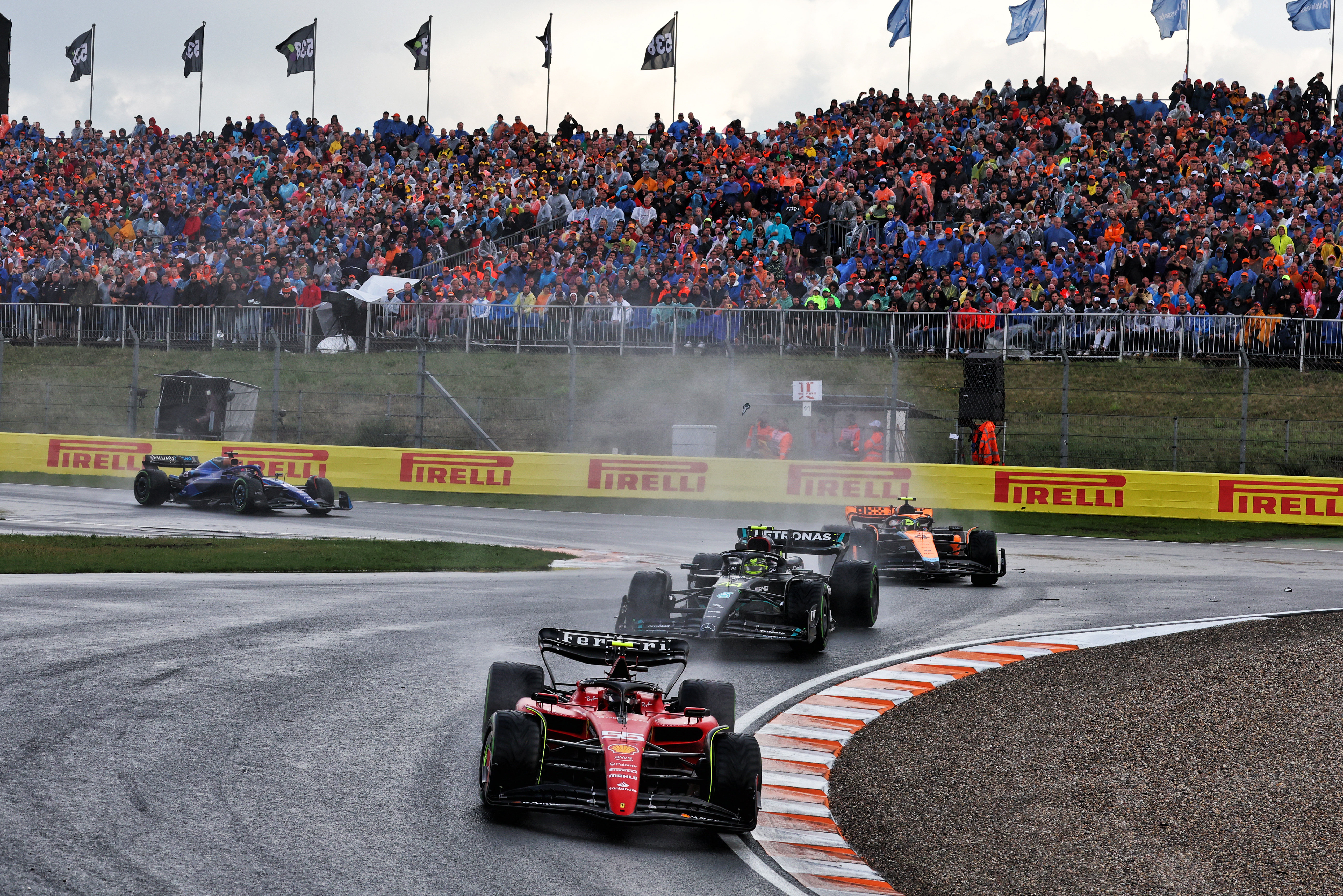 And Sainz's, and his team's, execution over the whole weekend meant beating both McLarens, both Mercedes, and the other Aston Martin and Alpine, on a weekend they threatened to barely sneak into the top 10.
"I would say after looking at the Alpine, we have the sixth-fastest car this weekend," was Sainz's verdict, and it's hard to disagree.
The Ferrari was just not suited to Zandvoort, right from the start on Friday. It either had a weak front end or the front was there but the rear was unpredictable.
As suggested during the weekend, when Leclerc gave a damning assessment of how the car had been to drive, the leading theory is that Zandvoort's long corners brought out the worst of a car that was also hurt by Ferrari picking a slightly lower downforce setting because that was, on balance, what was best for its car.
In a season of huge performance variance for Ferrari, this was at the very bad end of the scale. So Sainz's qualifying and race result do represent a bit of a rabbit out of the hat.
Leclerc has been formidable at dragging something special from this Ferrari on its best days. But Sainz continues to be efficient at maximising it on the bad days. And that car's had quite a few of those, none more so than at Zandvoort.