Liam Lawson's Formula 1 debut wasn't as eye-catching as that of one of his predecessors at Alpha Tauri, Nyck De Vries, who scored on his one-off for Williams a year ago.
But Lawson – who will continue as Daniel Ricciardo's stand-in until Ricciardo is sufficiently recovered from his hand injury – produced an accomplished, if low-profile, Zandvoort weekend that deserves plaudits as he built a foundation to build on in what will be his first full outing at Monza this weekend.
He's clearly satisfied Red Bull that he's a sensible choice as a stand-in, and there were enough hints through his weekend that he has the potential to develop into something more.
WHAT MADE IT PARTICULARLY HARD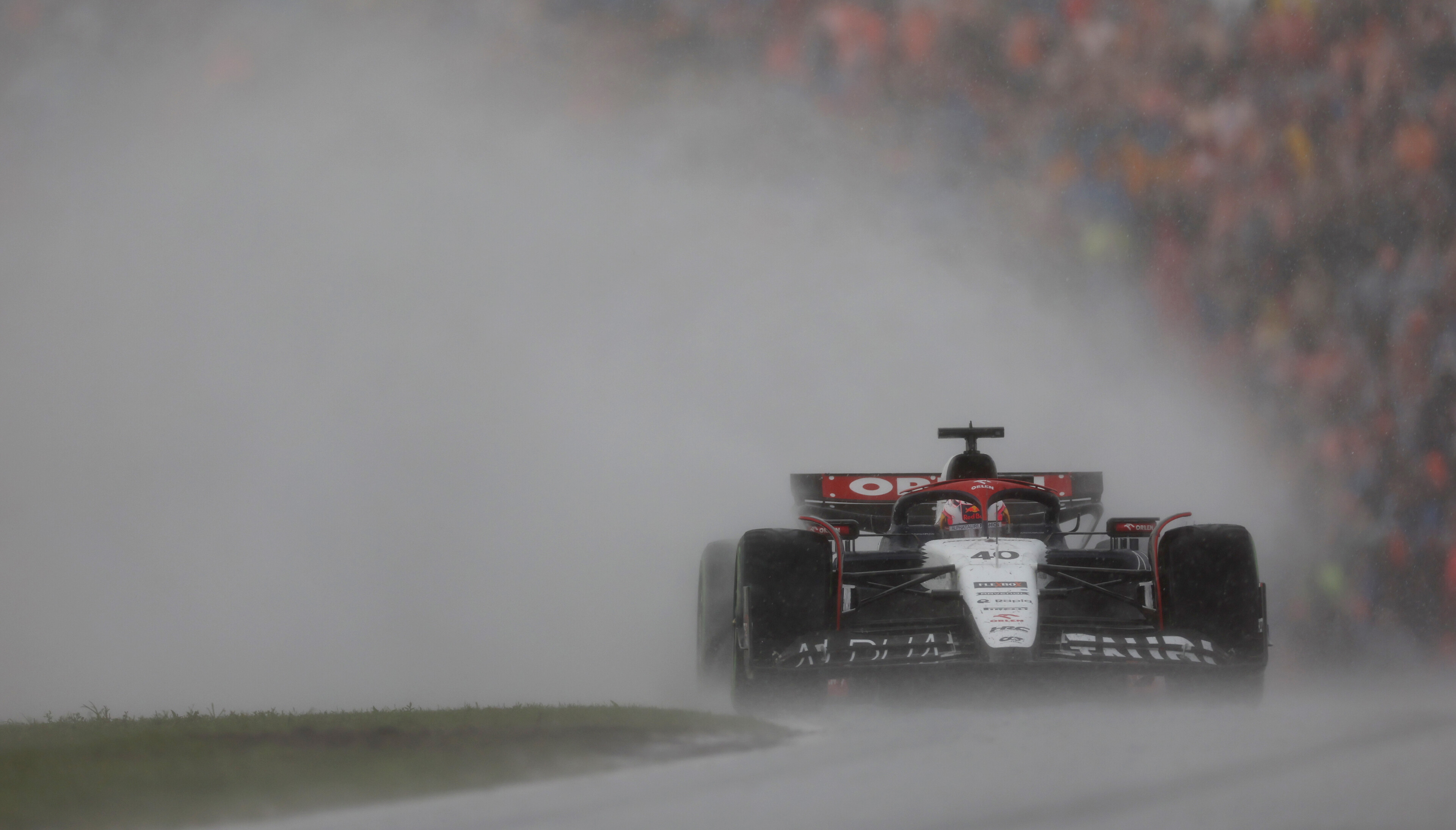 Several factors have to be borne in mind. Firstly, Lawson had never driven the AlphaTauri AT04 before and even professed not to be that familiar with it in the simulator given he's done more mileage in the virtual Red Bull RB19.
Secondly, while he has some F1 mileage under his belt with outings on grand prix Fridays and in testing for both of Red Bull's teams, the most recent of those was in Abu Dhabi last December. Thirdly, the wet conditions on Saturday and the wet-dry-wet-dry Dutch GP itself were not ideal for a driver craving steady-state conditions to facilitate his learning process.
HOW LAWSON'S PERFORMANCE DEVELOPED
Saturday was a tentative day, and understandably so. That he qualified last was no surprise, but it was disappointing not to see a little more pace. However, based on the first runs he was just four tenths of a second off team-mate Yuki Tsunoda, and he accepted he was too conservative on his second set of intermediates on his second run.
However, he kept it largely clean – FP3 spin at Turn 13 that led to him nudging the nose into the wall aside – and banked some crucial knowledge for the race. It was unfortunate that it was of limited use given it meant he went into Sunday with no dry-weather mileage.
His race was inevitably an uneven one, but it was on Sunday that he produced some moments that elevated his weekend. That included the start, as he got a decent launch and passed Tsunoda into Turn 1 to run 18th. He only held the position until Turn 3, but he proved he was far from overawed and willing to get stuck in.
The 10-second penalty he incurred for impeding Kevin Magnussen's exit from the Haas pitbox was not Lawson's fault given it was the consequence of Tsunoda's slow stop. In the tight Zandvoort pitlane, it's impossible to be the second car in a double-stack without being in the way of the box behind.
Lawson soon ran as high as 11th. That was largely down to circumstances and he slipped back from the next car in the queue, Esteban Ocon's Alpine. But he did briefly claim fastest lap on lap three and his laptimes were respectable – 0.167s per lap on average slower than Tsunoda in that brief stint on intermediates.
Once back onto slicks on the mediums, it was about surviving the slippery initial conditions then learning the car in dry conditions. It was a difficult stint, but he caught the queue at the back of the field bottled up behind the damaged Ferrari of Charles Leclerc, eventually passing the Ferrari driver.
He then had a 14-lap stint on softs in dry conditions, posting his best lap of the race on lap 49 – a 1m14.820s. That was 1.4s quicker than Tsunoda's best, but that's a meaningless comparison given their diverging strategies.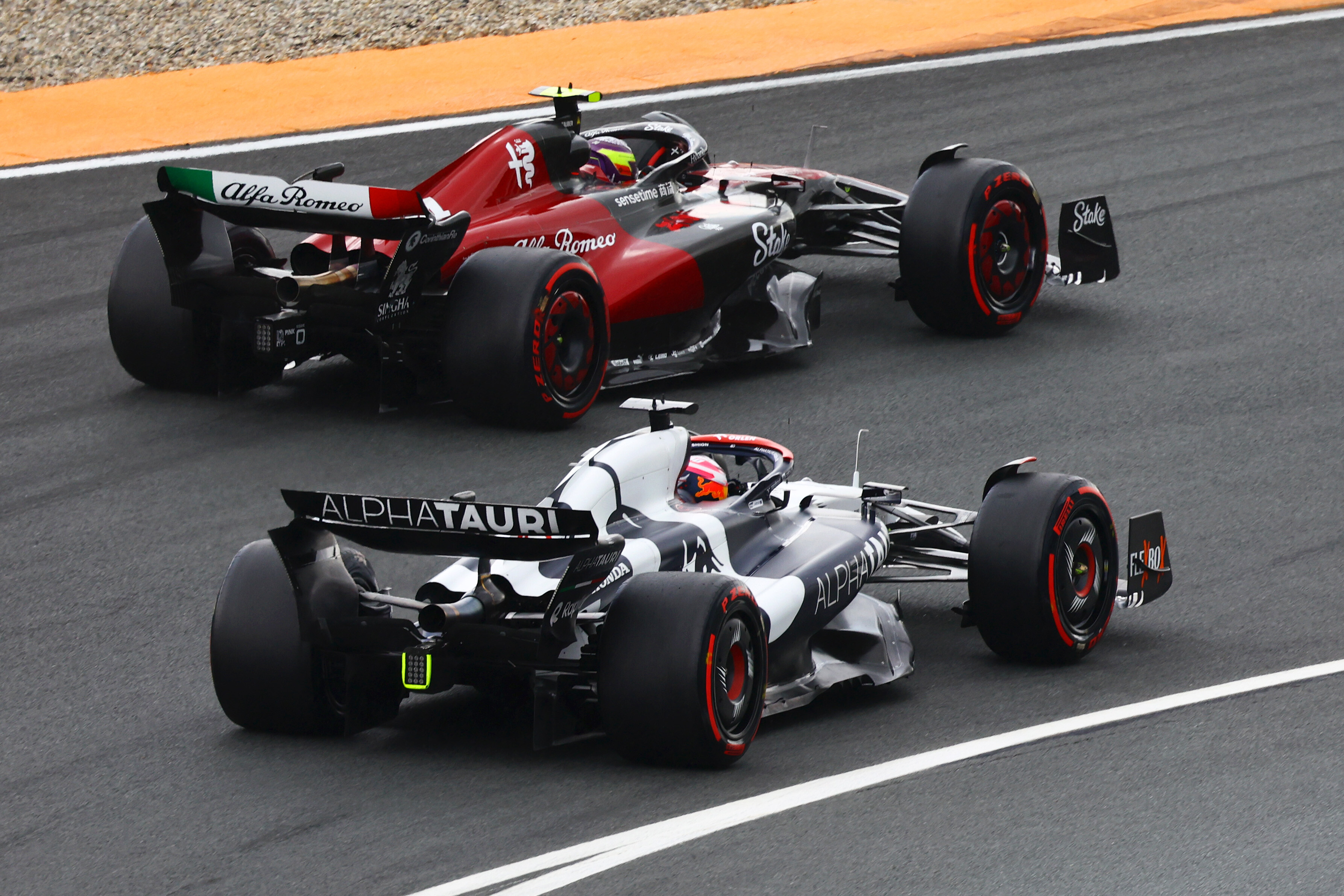 Lawson chased Tsunoda home on inters in the short blast after the restart, moving ahead of him into 13th thanks to a five-second penalty for his team-mate. Job done.
There was no exceptional moment or flash of brilliance for Lawson. But what impressed was the fact he kept a cool head, never seemed over-awed and communicated well with the team. In a race that had two spells of chaos, there was ample chance to get things wrong and he didn't.
There will have to be more to come from Lawson given this level of performance won't be good enough in the long-term. But in the context, it was a very tidy showing that at the very least proves he has the right approach and mentality to make a go of F1.
THE EYE-CATCHING RACECRAFT
Scott Mitchell-Malm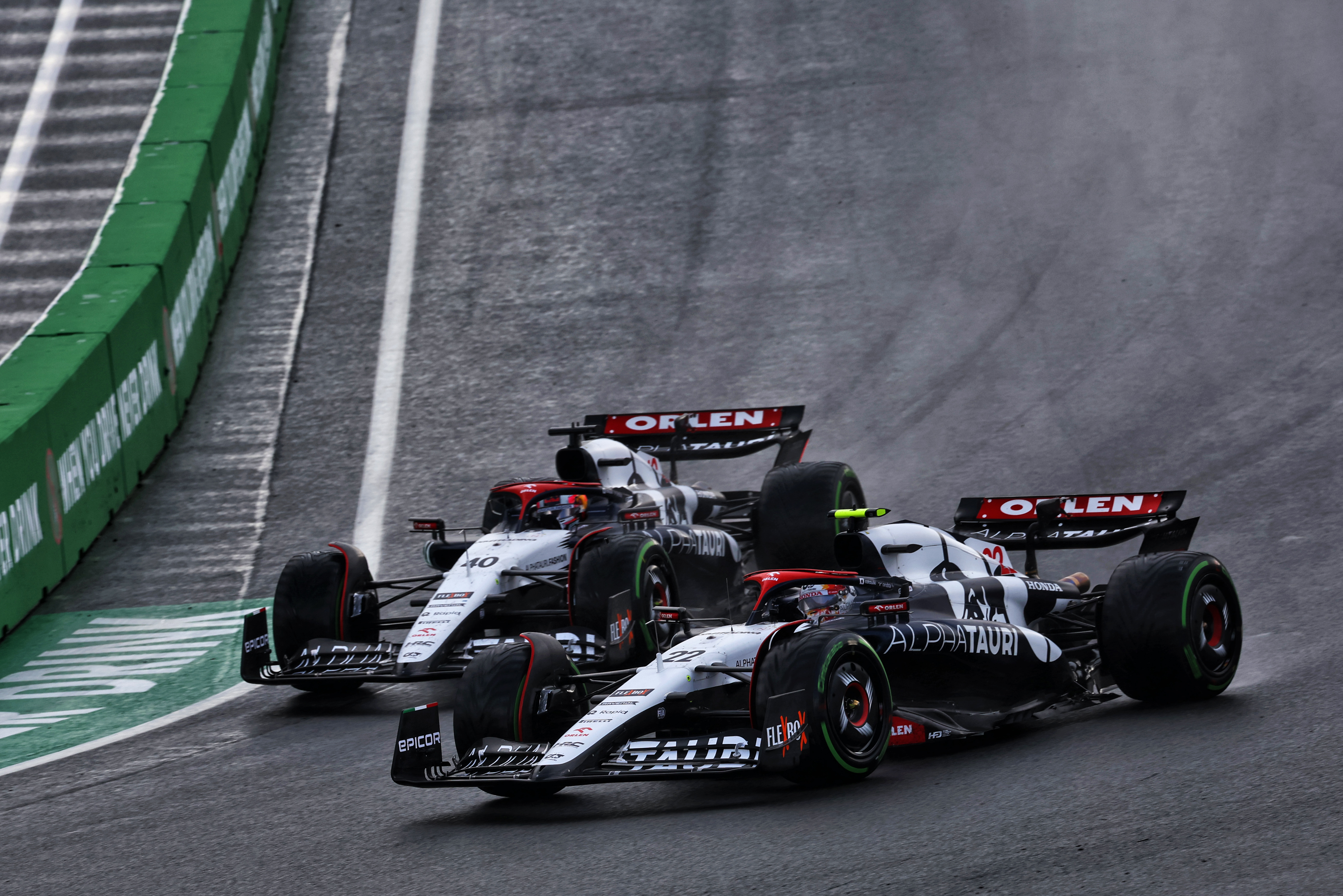 It would have been all too easy for Lawson to adopt a strategy of keeping out of the way on his grand prix debut, especially when the race entered its most frenzied moments.
Keeping it clean was Lawson's number one target and he had stressed the importance of getting a race distance under his belt after qualifying. So, the race start was an obvious potential flashpoint. But there were more.
The first was when Lawson had, like so many others, caught Leclerc's ailing Ferrari. This wasn't a straight fight and it wasn't stunning bravado to get in front – but it also wasn't the final overtake that stood out. It was the first attempt to pass Leclerc, diving down the inside into the slow Turn 11 right-hander after the short straight in the middle of the lap.
That wasn't necessarily a smart place to pass because Leclerc could stay close enough through the next couple of corners and get back ahead using the DRS on the start-finish straight. But two things: first, the Ferrari was quick in a straight line so Lawson grabbed the chance that was available to him and pulled off a pretty sweet move; and second, who is going to blame a debutant for getting excited and enjoying himself racing a Ferrari?
The other 'risky' moment was when championship leader and race leader Max Verstappen – that's right, the guy driving for the team Lawson's trying to impress – emerged right in front of Lawson having switched to intermediates after the late downpour. Lawson had already dived into the pits in anticipation of the rain, and was up to speed when the Red Bull was suddenly in front of him.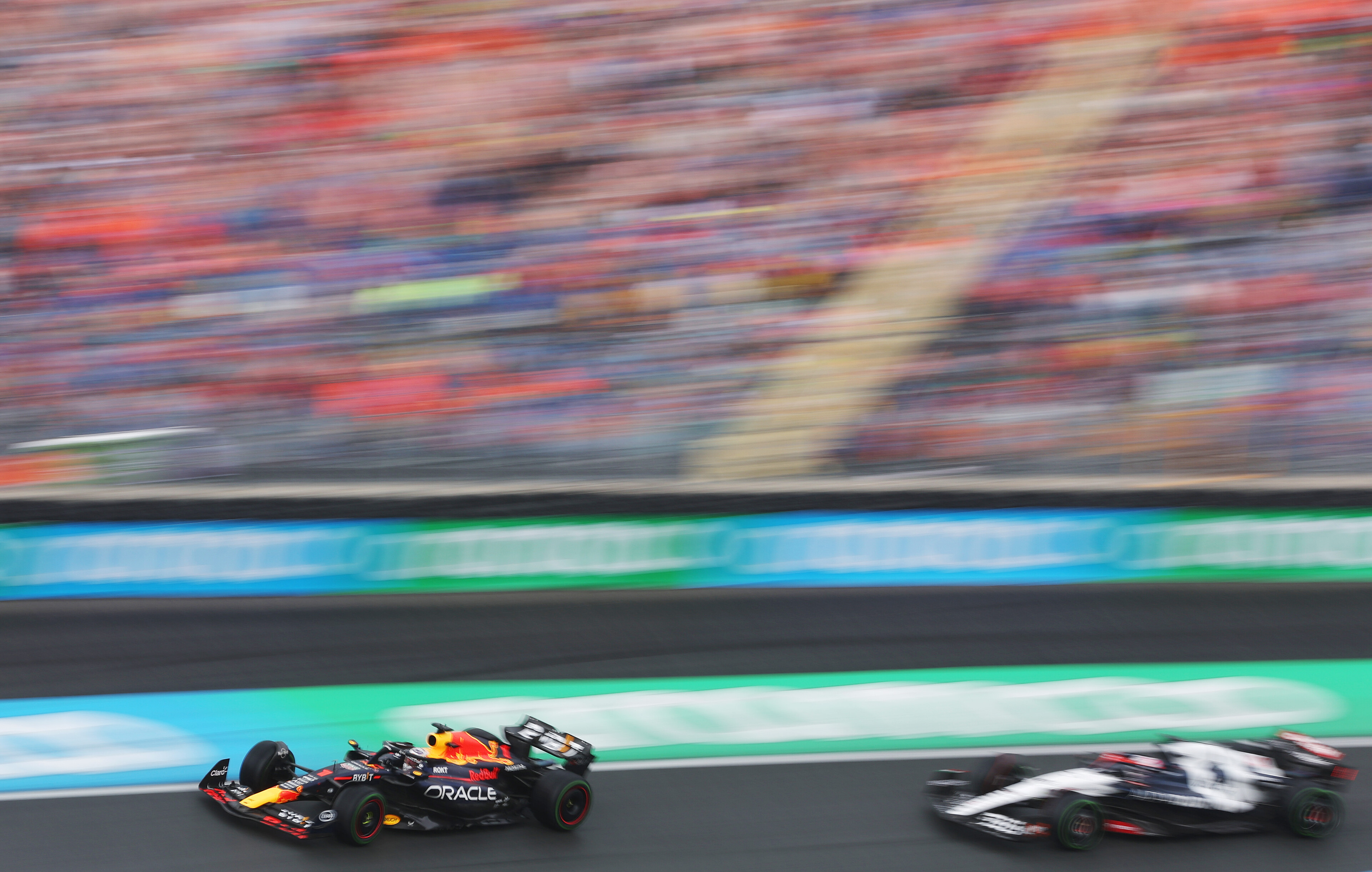 The easy, low-risk thing to do was just stay put. But when Verstappen was slightly slower exiting the banked Turn 4 left-hander because his tyres weren't up to temperature, Lawson just got on with unlapping himself and overtook Verstappen.
Much like with Leclerc, it was somewhat pointless. Lawson had to slow down a few corners later to adhere to blue flags and let Verstappen by once he was up to full speed.
But who cares? It was a bit of fun, and something to shout about, pulled off safely. Plus, the only reason he was in position to do both things was that he was driving well and quick enough in those moments to do it. He should enjoy it.
These were not tremendous declarations of outrageous talent. But they indicated that Lawson's not going to shy away from anything out of reverence. And that's a good place for a rookie to be mentally.
Lawson set firm foundations – now he needs to build on it
Edd Straw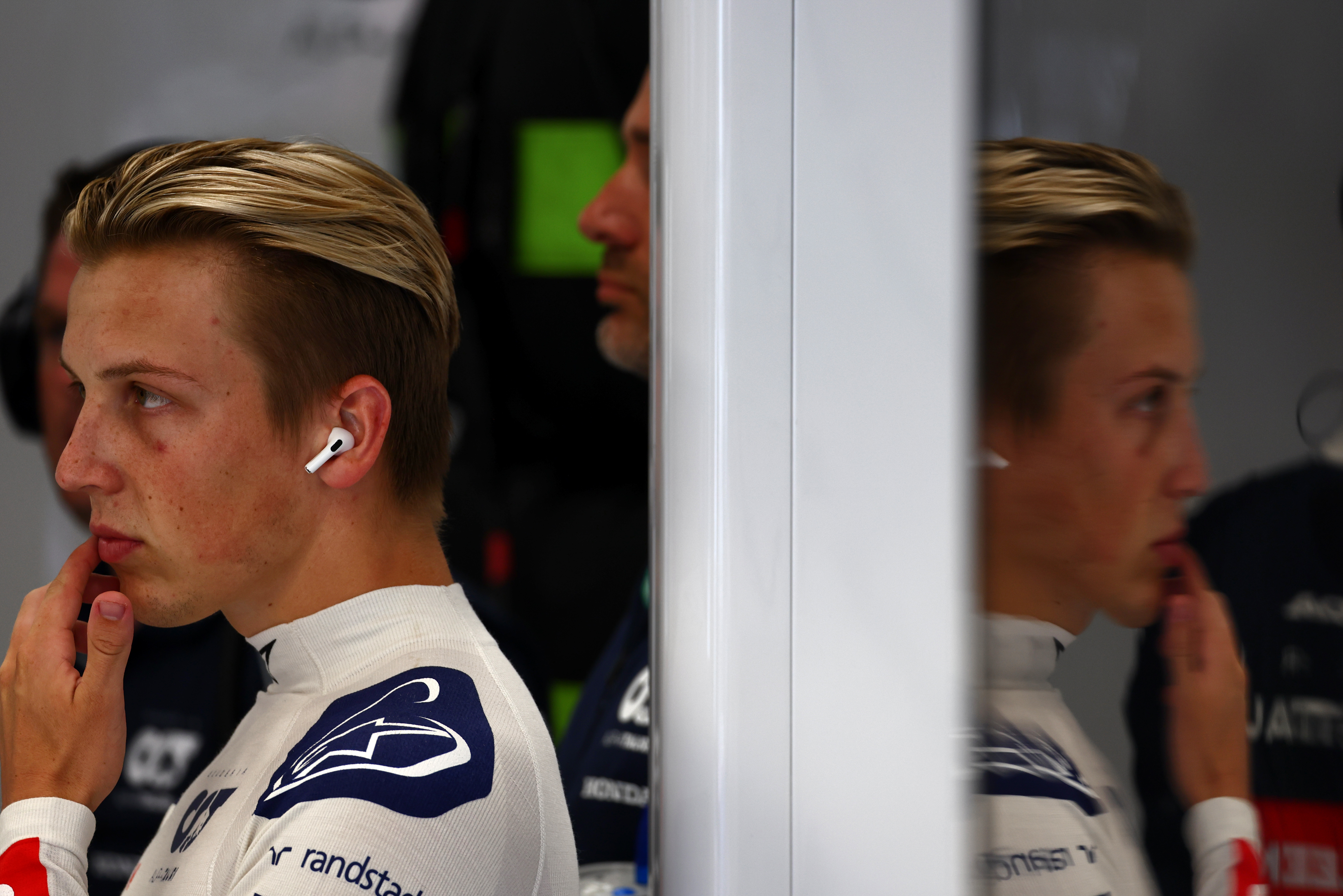 Lawson declared himself to be "reasonably satisfied" with his debut. While he inevitably accepted that "there will be things I would have liked to do better", he achieved the key objectives of finishing the race, keeping out of trouble and improving as the race progressed.
The arrival of rain as the race was starting meant he faced difficult conditions and it's inevitably that he felt more comfortable later in the race.
He also had a difficult time in his stint on medium Pirellis from lap 18 to 46, which made him one of only eight drivers to run that compound. But he was more comfortable once he returned to softs and, late on, intermediates.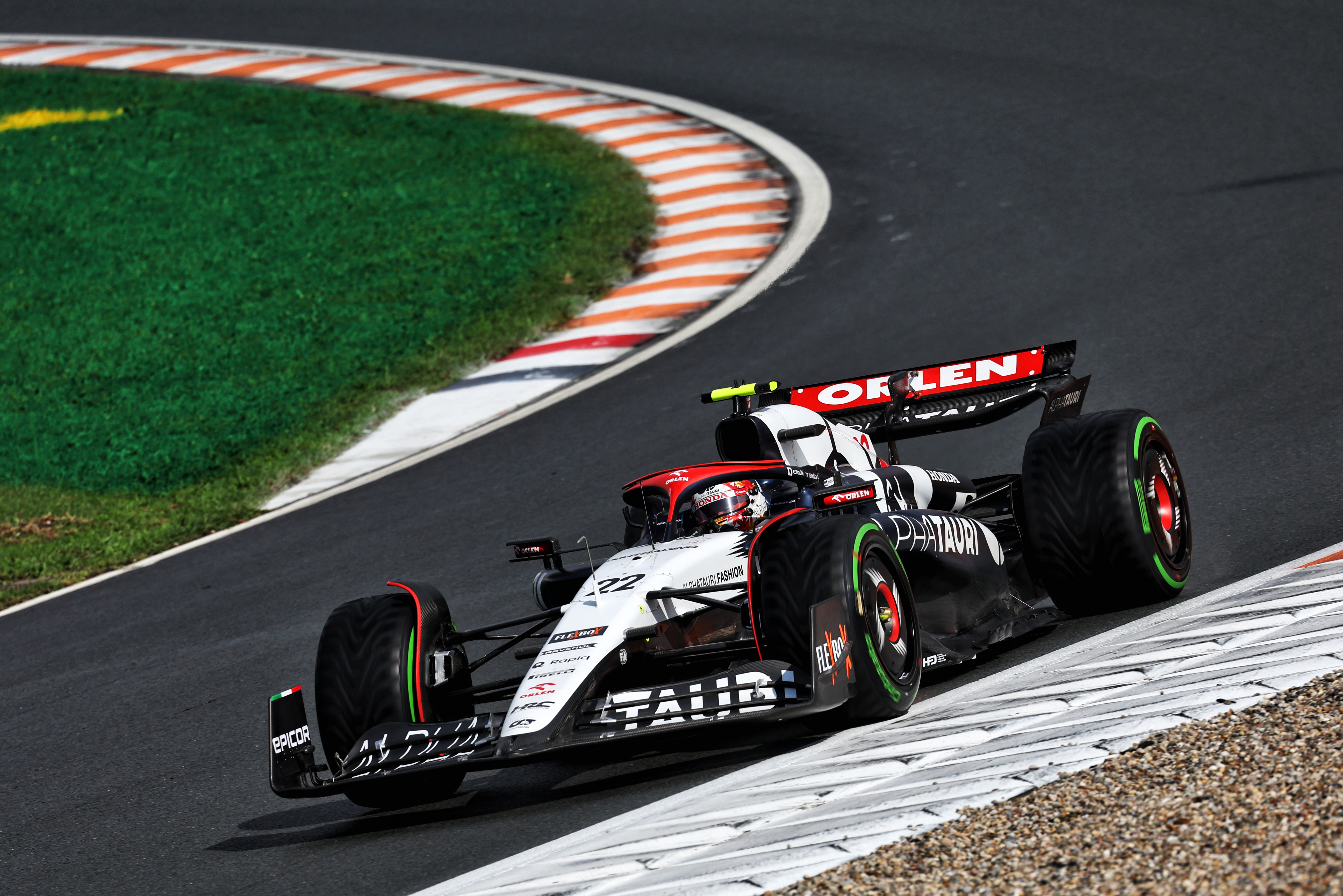 "A little bit sketchy," said Lawson when asked for the verdict on his F1 debut. "Conditions were all over the place.
"Rolling out to the grid, it started raining. It definitely wasn't the best feeling, but through the race I was obviously learning a huge amount.
"The first part wasn't the best. We lost a lot of time with the stacking in the pitstop and the penalty. But the second part I started to get a better feeling of he softs in the clean air and then on the inters as well.
"I felt a lot more comfortable than yesterday, that's for sure."
The step from Saturday to Sunday was an important one for a driver on a steep learning curve. While there wasn't a great deal to go on, Lawson made progress through his three on-track sessions in practice, qualifying and the race and will have accumulated a vast amount of knowledge that sets him up well for his second outing at Monza.
Zandvoort wasn't an opportunity for Lawson to wow the watching world and it was always about building that foundation for Monza. Expectations therefore had to be muted and it was more about the progress than the ultimate level he achieved. Judged on that basis, it's a good start.
Now at Monza and for however many races he's got, expectations will be heightened. With a possible full season on offer in 2024, the next challenge for Lawson is to show just how quick he can be having built a firm foundation at Zandvoort.