Aston Martin came crashing back to reality after its flying start to the 2023 Formula 1 season, with a run of six podiums in the first eight grands prix followed by a run of four races where it didn't get close.
But is a podium at the Dutch Grand Prix evidence that upgrades have got it back on track?
Aston's confusing 2023 dip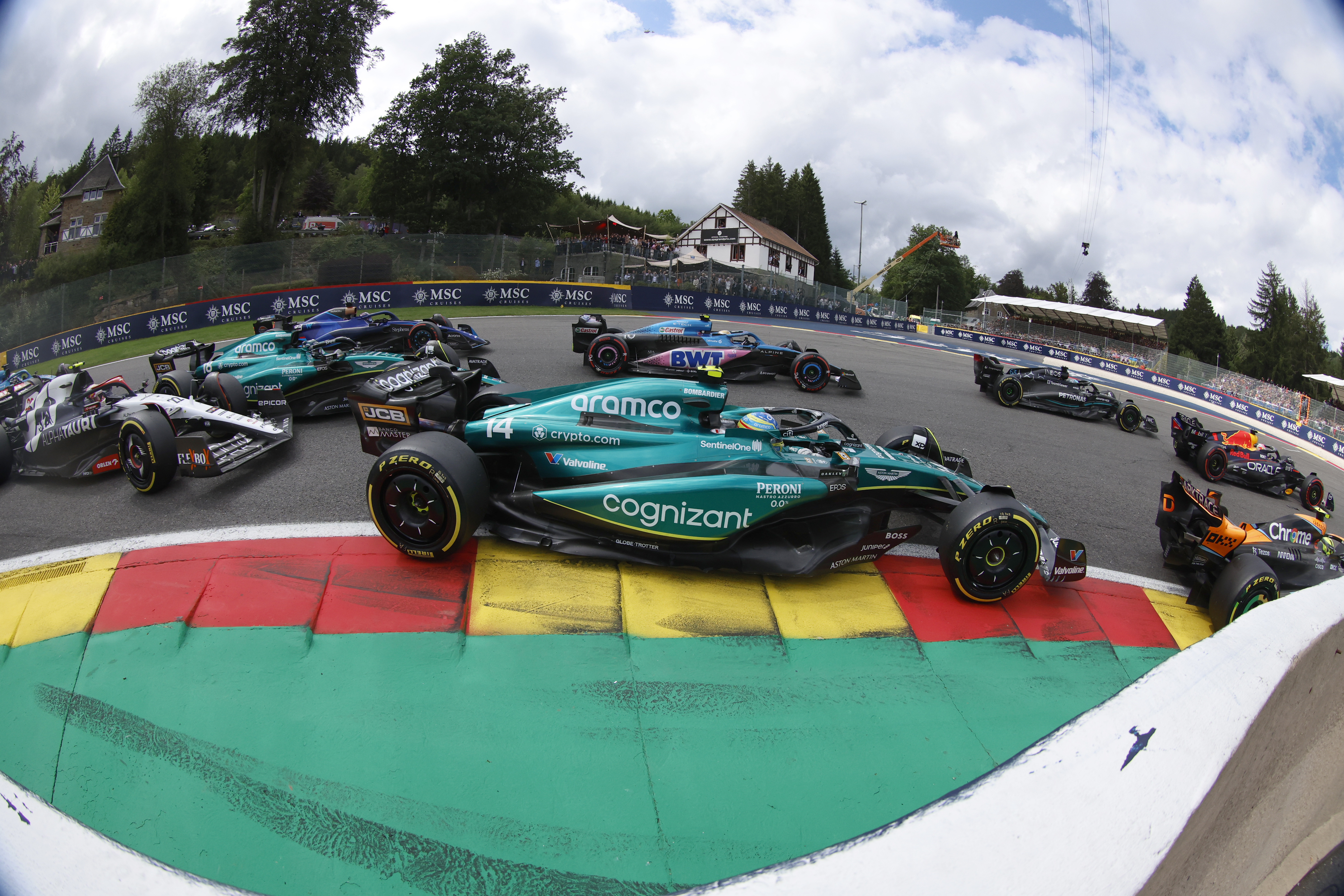 Fernando Alonso acquired those six early podiums as Aston Martin made a quantum leap up F1's pecking order over the winter but its progress stalled in the middle of the season at the same time that its rivals brought significant upgrade packages.
Upgrades for its rivals like McLaren and Mercedes didn't satisfyingly solve the mystery, though, and the team faced a series of awkward questions when its performance dipped across July's fast flurry of races.
Alonso suggested the change in Pirelli tyres brought in from the British GP contributed to Aston's disappointing form, but his team found "no huge differences" between the different specifications.
There was also speculation over the summer break that Aston had to make changes to its front wing to meet the FIA's flexibility tests, a theory The Race's Scott Mitchell-Malm asked Aston performance director Tom McCullough if there was any truth to.
"We did change the front wing philosophy a little bit from the start of the year, during the year," McCullough replied at Zandvoort.
"But that's just part of our constant evolution and development of the car. So no, no big characteristic changes there from our side."
A definitive answer over its performance dip is still up for debate, but the new question is whether floor updates brought to both Spa and Zandvoort have helped Aston to reverse its decline – or whether its latest podium was simply its star driver doing what he does best.
Alonso's Zandvoort magic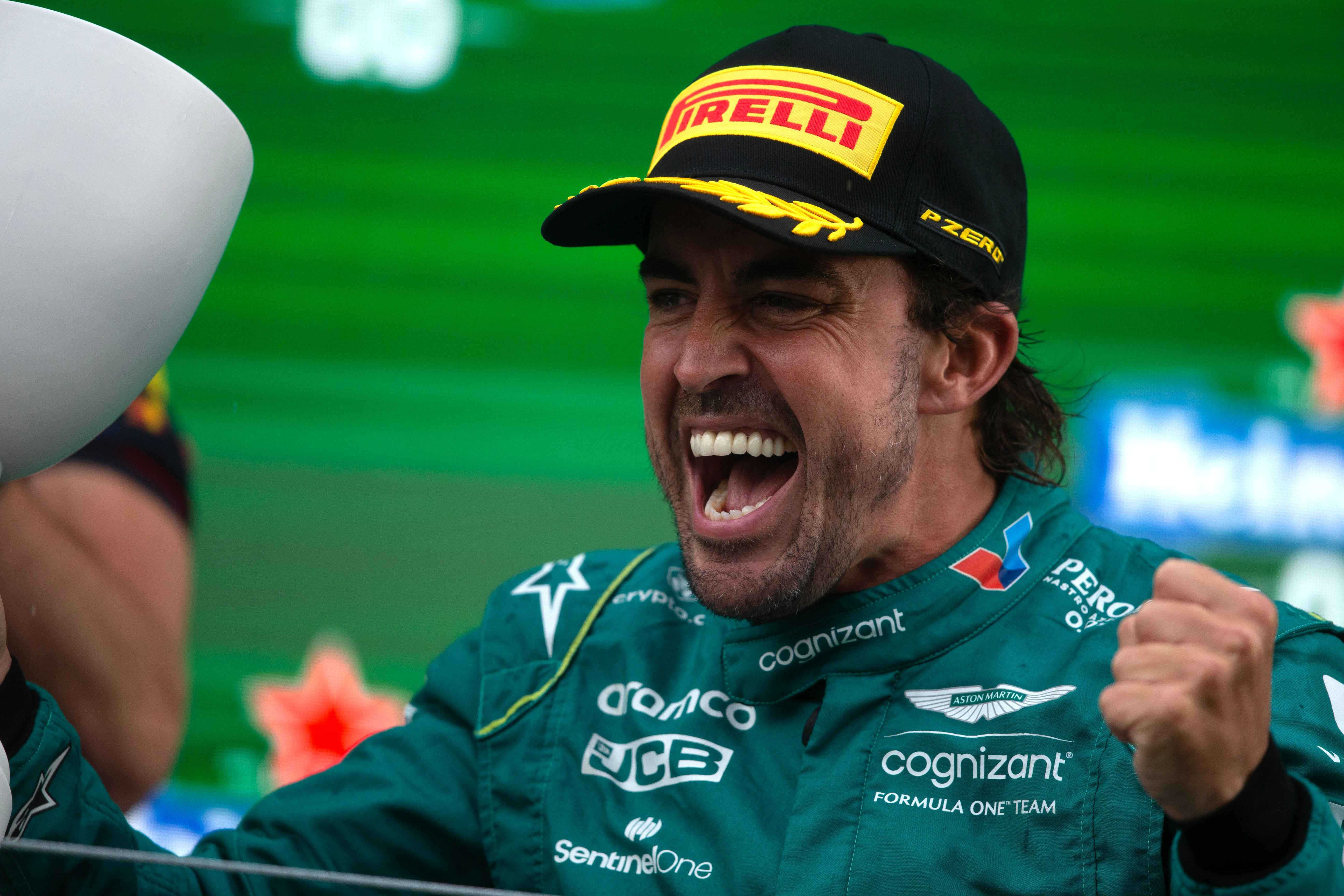 "I would say that was one of Alonso's finest races. Terrific," was Mark Hughes's assessment of Alonso's drive on The Race F1 Podcast.
"A lot of thought behind it. The move on the inside of [George] Russell had its roots in practice. Just things like as well as the genuine driving brilliance. Some of the moves he's doing on the opening lap and where he's putting the car and how twitchy it is, how he's just getting away with it but he's completely on top of it.
"You just realise you're watching something very rare; he's still absolutely at the top of his game and it was a wonderful performance all round really."
Albeit red-flag assisted, Alonso put himself in a position to have half a sniff of a victory in the closing laps of the Dutch GP – something he was willing to go fully all-in for rather than playing it safe, as his looks to the inside of race winner Max Verstappen at Turn 1 and then at Turn 3 after the red flag restart showed.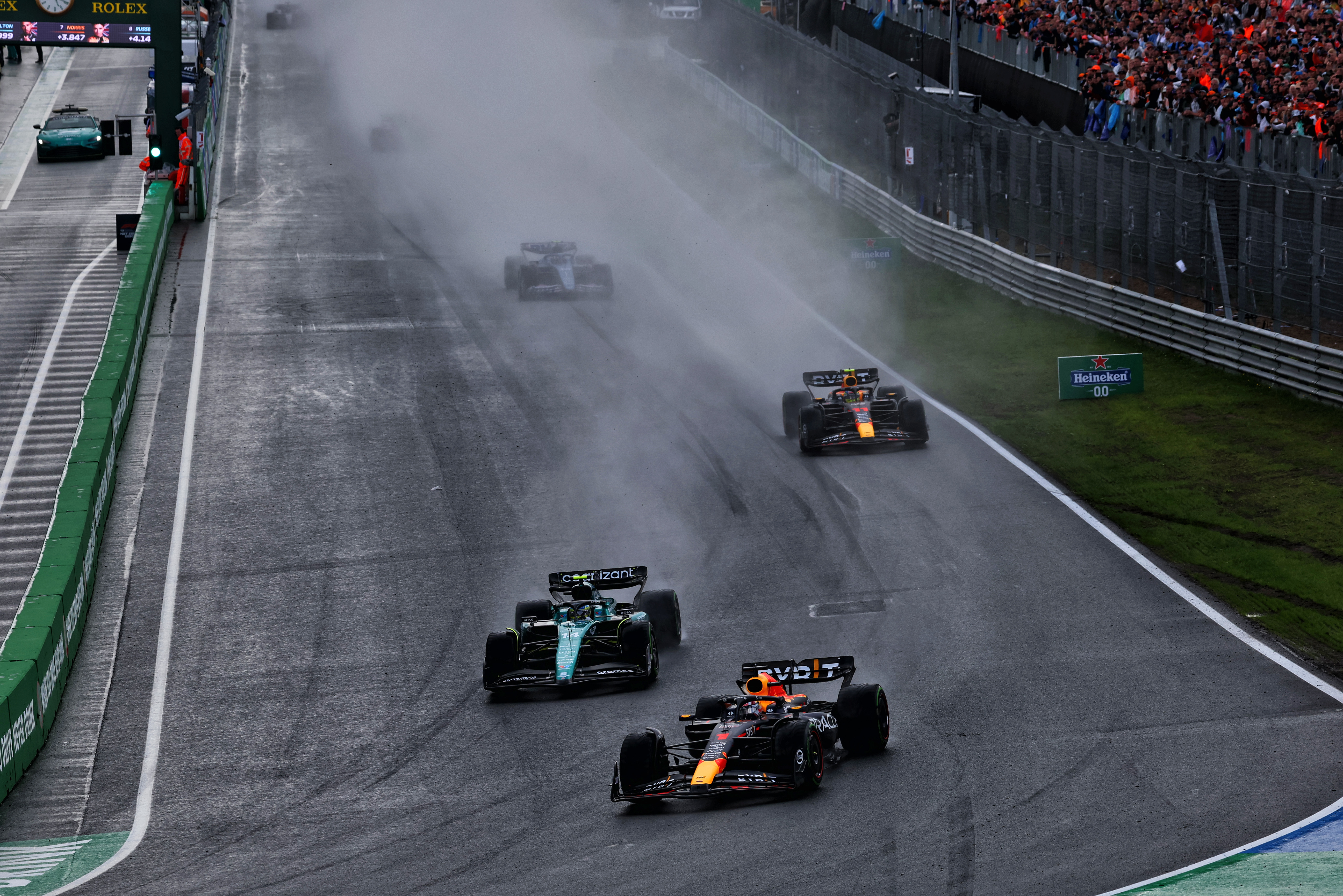 It was part of a textbook Alonso drive that started with a typically feisty first lap where he passed Alex Albon around the outside of Turn 2 and then dived down the inside of the banked Hugenholtz Turn 3 and nicked third place from George Russell.
It would be a move he'd repeat on Zhou Guanyu later in the race and one that had its making in Friday practice.
"It was FP1 or FP2, it was wet and in one of the out-laps I let a few cars go on the normal racing line and I found a lot of grip on the inside casually, by just letting people go," Alonso explained after the race.
"So I kept that in my head all the time, all of the weekend in case it was wet, I was ready to try it again.
"When we were on the grid and the red lights were on for the start of the race, there were a lot of drops in the visor. So, that's the worst feeling you can have because you are ready to start the race on a slick tyre, and on your visor, you see that it's raining.
"You have no idea of the grip that you will find in Turn 1 braking, or Turn 3. So, I thought everyone will be a little bit cautious in Turn 3 with the grip level, and also just outside of Turn 3 there is paint in the Aramco [advertising], so you have to be a little bit cautious there.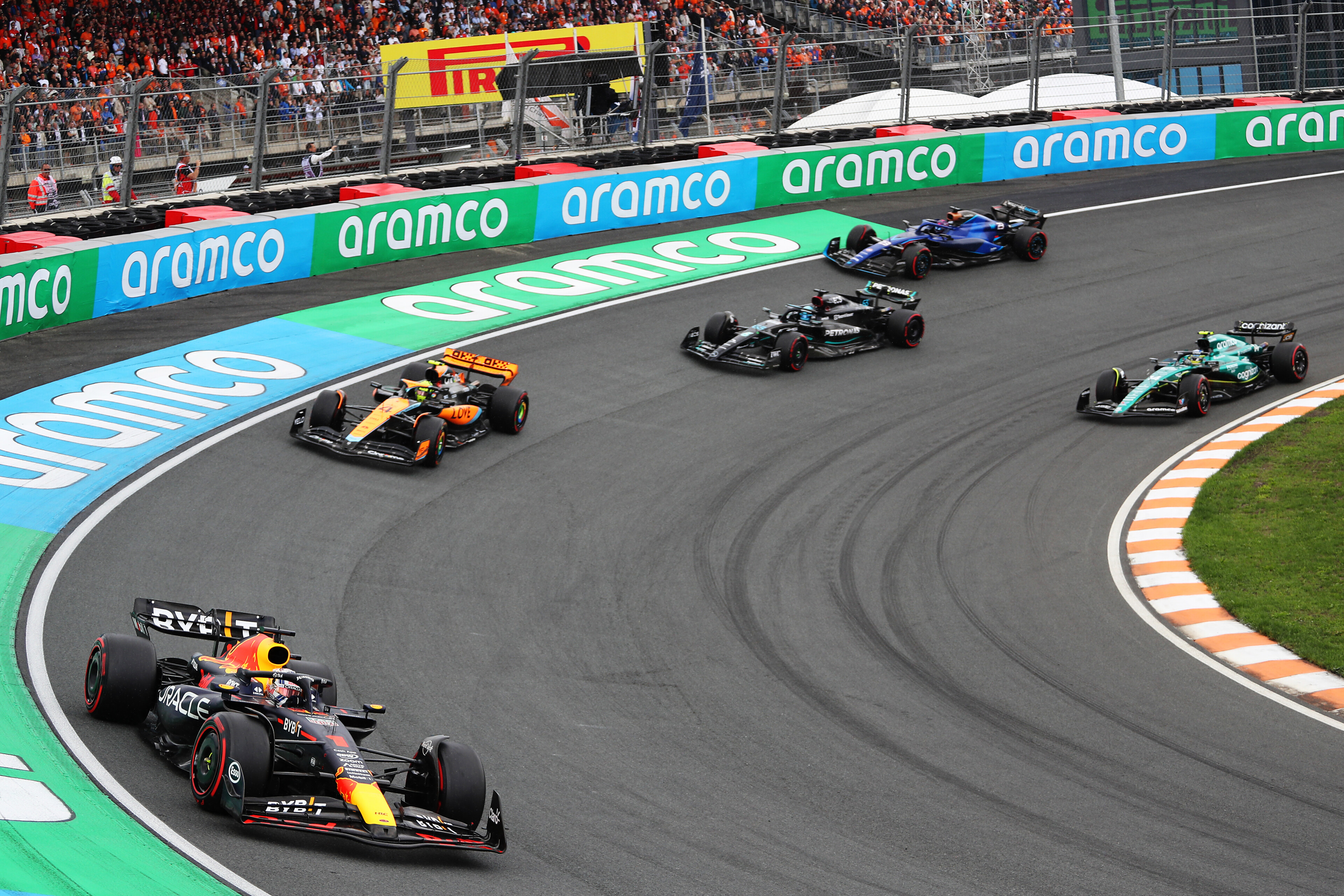 "So I thought about the inside line, it could work and we overtook those two cars. Definitely, that should be the overtake of the month."
It was classic tongue-in-cheek Alonso hyperbole, but seek out a replay of the overtake and you'd be hard-pressed to disagree with him.
Another Alonso start to add to his highlights reel 🔥🤩#DutchGP @AstonMartinF1 pic.twitter.com/qBAiT0GJWt

— Formula 1 (@F1) August 28, 2023
Alonso was also effective in manoeuvring himself back into the podium position he lost by pitting on lap two rather than lap one for intermediates and he even briefly threatened Sergio Perez's Red Bull after the first safety car period – Perez pulled away but his late-race off allowed Alonso through into second, where he'd remain to secure Aston's first podium since mid-July.
His post-race reaction mirrored his comments after early-season podium delight.
"It was one of those Sundays where you feel connected with the car, you feel in sync with the car, and everything you do, the car is just answering perfectly," he explained after the Dutch GP.
Does Aston think it has reversed its decline?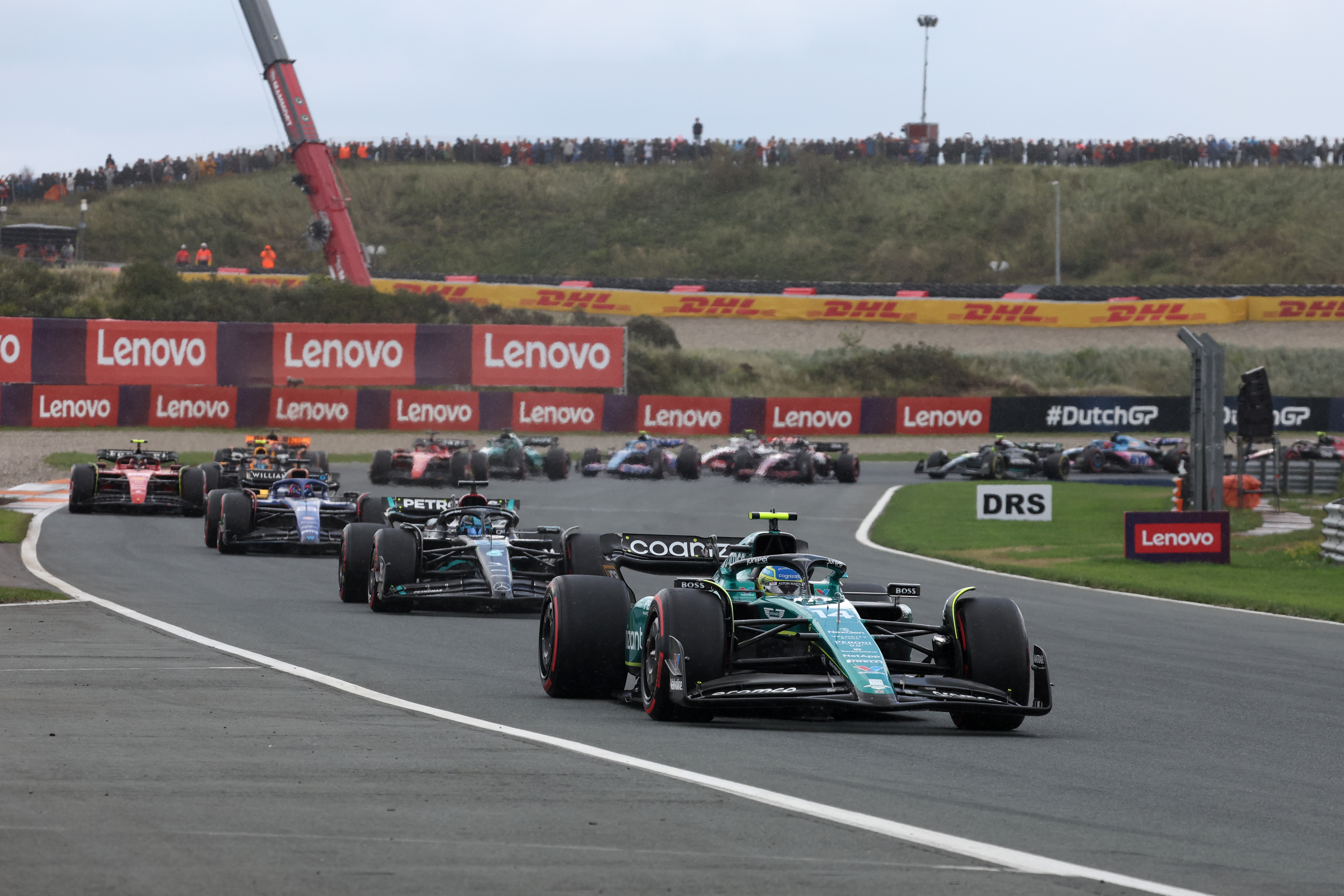 So, does Alonso think Aston Martin has returned to where it was in the pecking order at the start of the season?
"I think it's too early to say; the car is better than the previous events that's for sure," was Alonso's verdict.
"I felt the car was easier to drive. We were more competitive. We've been in the top five in every session this weekend [Alonso was 10th in FP2, but was using Aston Martin's previous-spec floor package while it conducted back-to-back running].
"It was not only in the race where we were fast. I think we felt competitive since Friday. But Monza next week is a completely different layout, minimum downforce there and drag. And let's see if we can still be competitive."
The plight of its rivals also played a role with Carlos Sainz, who believed his Ferrari had the sixth-fastest car, playing an important role in bottling up Lewis Hamilton's Mercedes and Lando Norris's McLaren as well as the strategy mistakes made by both teams. It's difficult to know in normal racing conditions where Aston-McLaren-Mercedes stood in the pecking order behind Red Bull this weekend.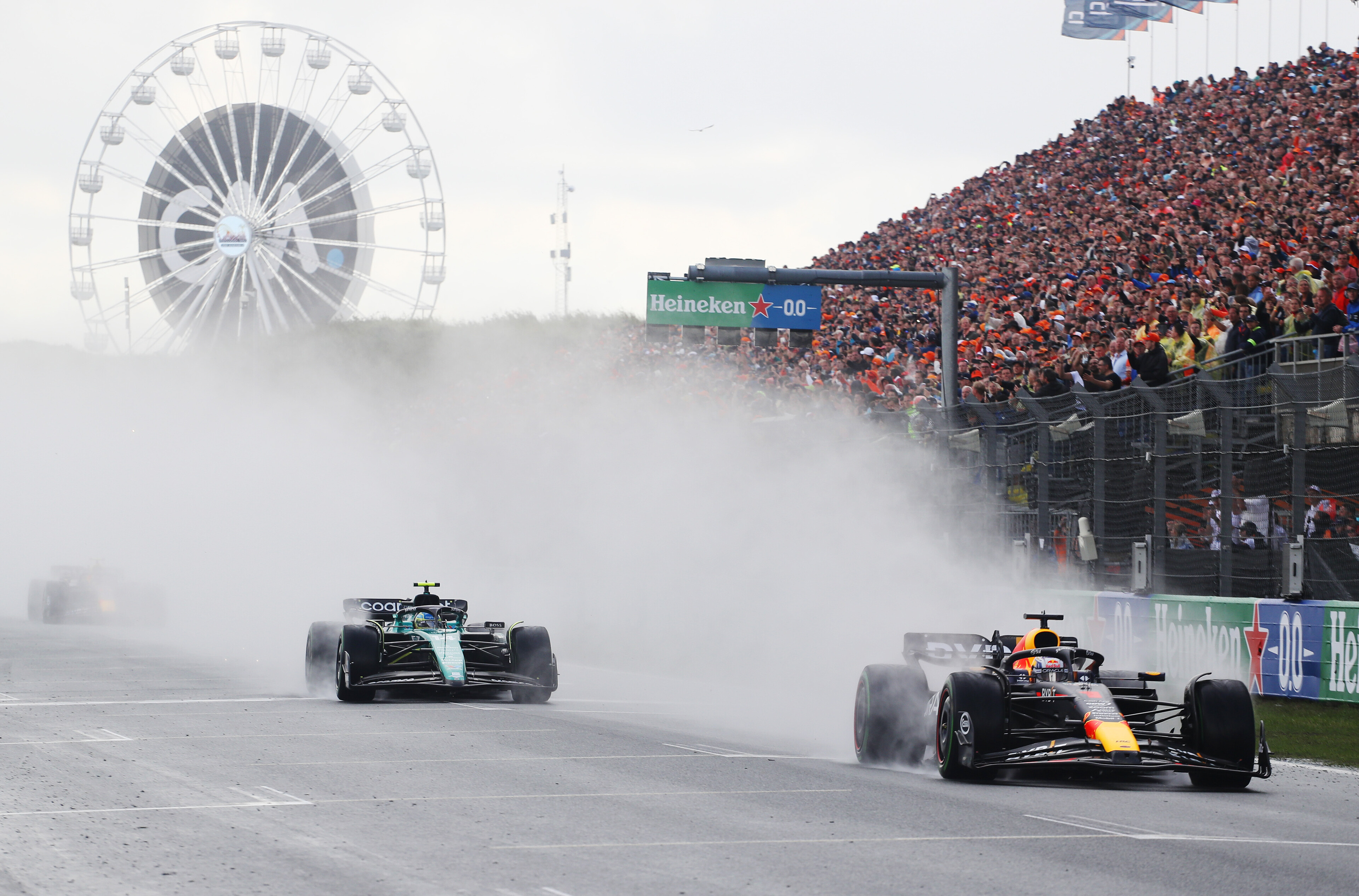 Team Boss Mike Krack believed the team "made a small step in Spa and a step" at Zandvoort but said "we need to be careful not to overreact" considering the mixed conditions throughout the weekend.
"I'm glad we could come back from our dip in performance lately," Krack told Sky Sports F1.
"It's the first sign that the hard work pays again. We need to try and keep it up and confirm it."
The Race's verdict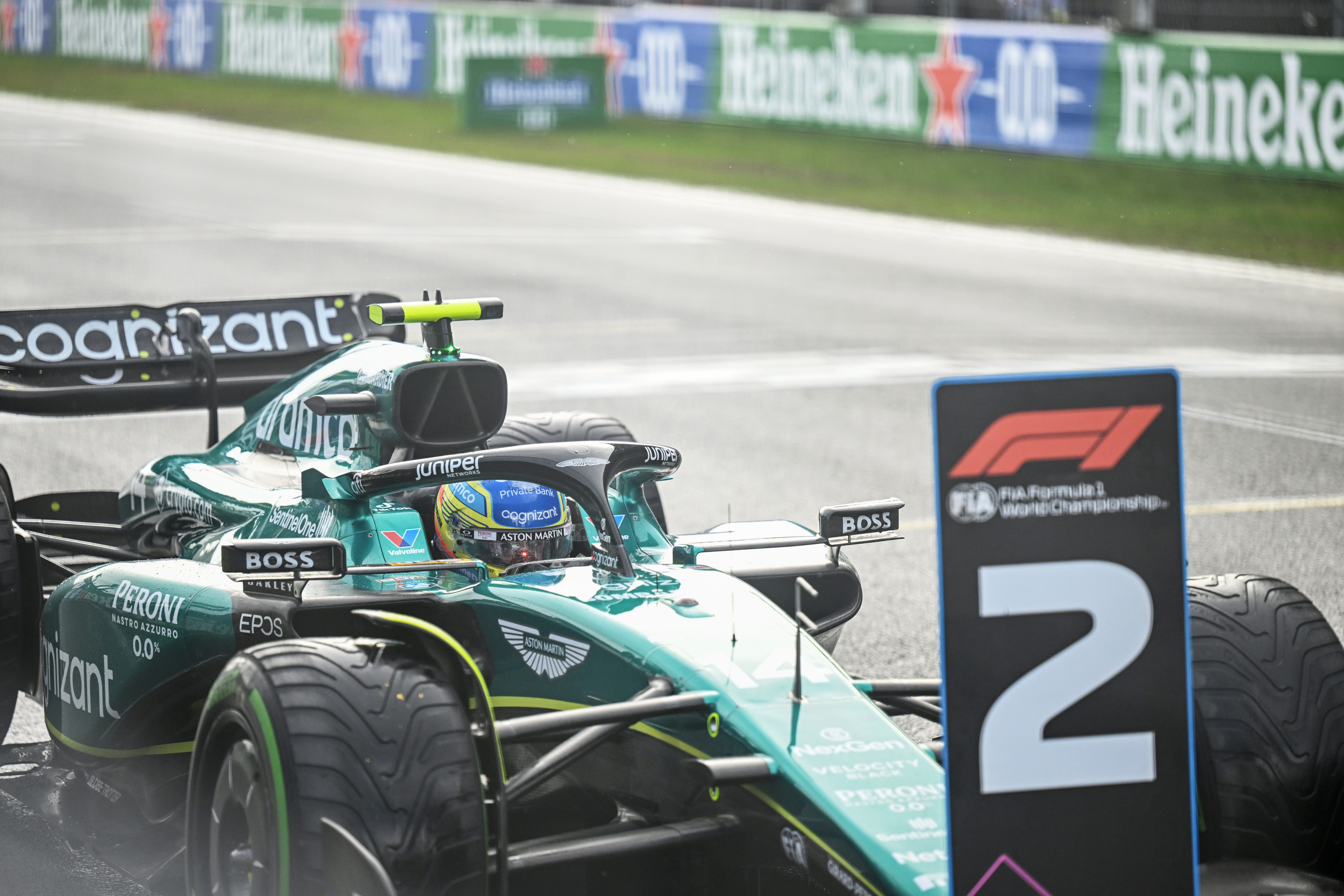 Mark Hughes called it "very difficult to judge" on the podcast although noted that "it was very clear the new floor is a significant improvement" after the team ran back-to-back tests on it in practice.
"The car is better than it was but let's see if it's got to where it was genuinely the second-fastest car early in the season. I'm not sure if we saw that this weekend, it may have been but let's wait," he added.
Alonso's team-mate Lance Stroll qualified 11th and had probably the worst of all the early-race strategies – he pitted for slicks on lap four, which ruined his race and made getting a second data point on Aston's form tricky.
Though of course more often than not Stroll is far from the handiest yardstick for the baseline performance of the car.
Ultimately, as Aston Martin and Alonso conclude, it's going to have to wait for the Monza, Singapore and Suzuka races to truly understand whether it's back in the hunt for second in the championship – a target the team still believes is possible.
The early signs are genuinely promising though and likely the continuing degree of success of its upgrades – more are debuting in the coming races – will decide whether it has truly understood its performance slide and whether it's reversed it enough for the awkward questions around it to disappear for good.