It takes a lot to get Fernando Alonso to even come close to admitting someone else is doing a better job than him. But Max Verstappen's current Formula 1 form is just that special.
A record-equalling ninth consecutive grand prix win continued Verstappen's inevitable march to the title. The Verstappen-Red Bull RB19 symbiote is so ruthless and efficient that even a chaotic Dutch Grand Prix could not end its winning run.
This level of dominance is up there with, or exceeds, the most crushing seasons in F1 history. And inevitably it is underestimated or unappreciated by detractors, which is something Alonso picked up on after the race at Zandvoort, albeit in a slightly roundabout way.
Following Verstappen's latest win, The Race asked the runaway championship leader about how people underestimate how hard it is to win so consistently even with the fastest car, and whether this race – with two downpours, an imperfect strategy and a late red flag – is the ultimate example of just how difficult it can be.
Unsurprisingly, Verstappen concurred. He pointed out that other dominant packages had not been this relentlessly successful. That's why he has equalled a record Sebastian Vettel previously held on his own.
"It is hard, and especially like today, it's easy to make a wrong call or even drop it yourself in the gravel or whatever," Verstappen said.
This was Verstappen's question to answer, but Alonso was clearly paying attention. A few minutes later, Alonso was asked if he thinks Verstappen's current performances are on another level or if other world-class drivers like Alonso or Lewis Hamilton would be able to match him in the same machinery.
Alonso actually began his answer by referencing The Race's question to Verstappen and agreeing with its premise. He said "it is underestimated sometimes what Max is achieving".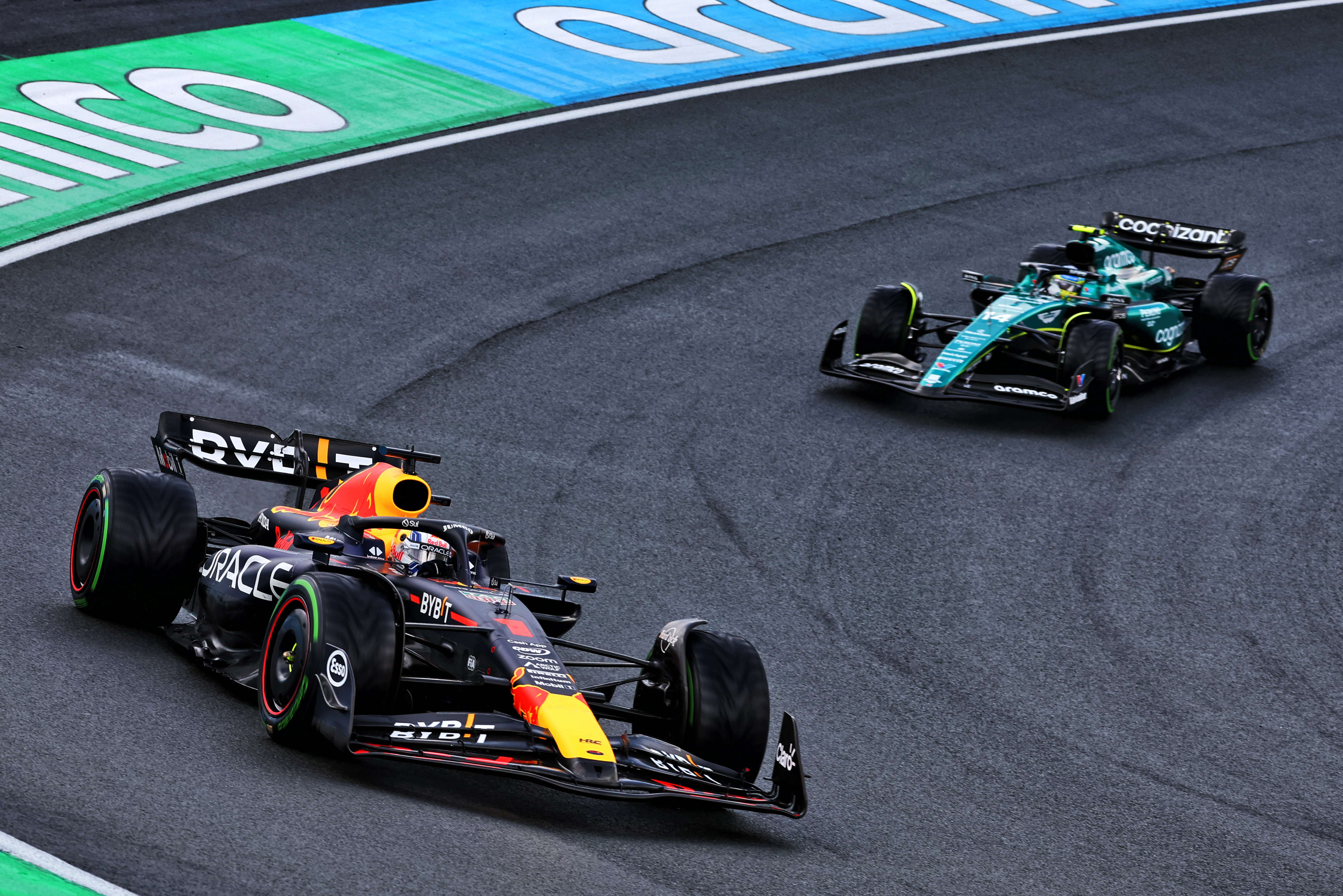 The Race will happily be in accord with Alonso on this and will forgive the slightly humbling reference to our question being asked by "your colleague". One day, we'll earn the full name drop…
The point is less that Alonso agreed with our train of thought and more what he went on to say, going as far as to publicly admit Verstappen is doing a better job than him and anybody else this season.
"To win in such a dominant manner in any professional sport, it is so complicated," said Alonso.
"So, to be at the same level as him…obviously, we have a lot of self-confidence drivers in general! So I do believe that I can do good as well. I don't know about Lewis, but me, yes! [Smiles]. And Lewis as well.
"Everyone needs to enter in a mood, in a state, that you feel connected with the car. Days like today I felt that I was at my best, and I'm giving 100% of what I felt of my abilities in a racing car.
"But maybe in Spa I was not at that level, or in Austria, or something else.
"You always feel that there is room to improve and you are not 100% happy with yourself, as I am today.
"Max is achieving that 100% more often than us at the moment, and [more than] any other driver.
"That's why he's dominating."
It is an admission Alonso has rarely made before about another driver.
Now, Alonso is smart enough to make comments that he knows will reflect well on him even if he does not fully believe them. And he drove exceptionally well himself on Sunday at Zandvoort with arguably his best performance of the season. Clearly the two-time world champion is still at the top of his game too.
So, does he really believe Verstappen's consistently getting more out of his car than Alonso or Hamilton are out of theirs? It's possible. Alonso and Verstappen have a good relationship and Alonso has talked Verstappen up before.
Plus, Alonso's not saying 'Verstappen's better than me'. He's just admitting he is doing the best job at the moment – a sentiment he has expressed before, for example about Robert Kubica in 2008.
So, we can probably take Alonso's comments at face value. And we should take in what he's saying too. Because Alonso is right. Verstappen has been metronomically good this season, especially since the Azerbaijan Grand Prix at the end of April – the last time he lost a race.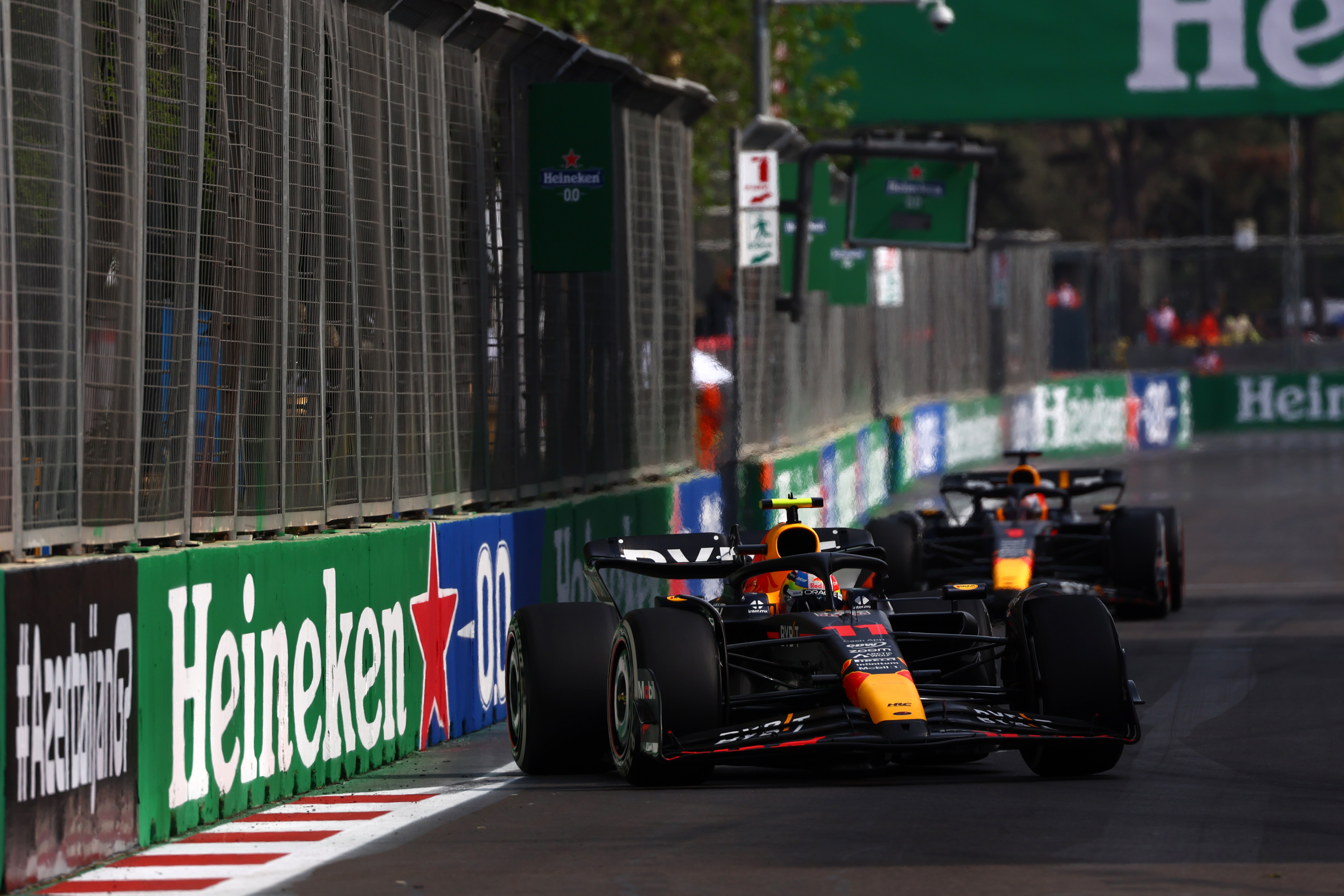 That was a crucial race for Verstappen. He will not divulge much detail, but he has revealed his defeat to team-mate Sergio Perez in Baku produced some important lessons.
"I didn't win that race but I actually really tried a lot of stuff and different tools in the car," Verstappen said.
"And that's why throughout the race it was a little bit inconsistent, but I got into a good rhythm with what I found. Then I damaged my tyres a bit too much, but it was like OK, that's quite interesting for the next races.
"I basically implemented that [since] and it has helped me on every track."
Verstappen has unbelievably high standards and while that often comes across in him criticising bad decisions by his team or problems with his car it also extends to working extremely hard to up his own game. This should be stating the obvious, but Verstappen is playing a vital role in his current form.
It is hard to change the opinion of anyone who believes he has it easy because it does look that way. The feeling that the outcome is inevitable easily triggers a sense that Verstappen's barely got to try at the moment. And if Verstappen cannot lose this kind of race, what hope is there of any set of circumstances – short of a retirement, for whatever reason – stopping him?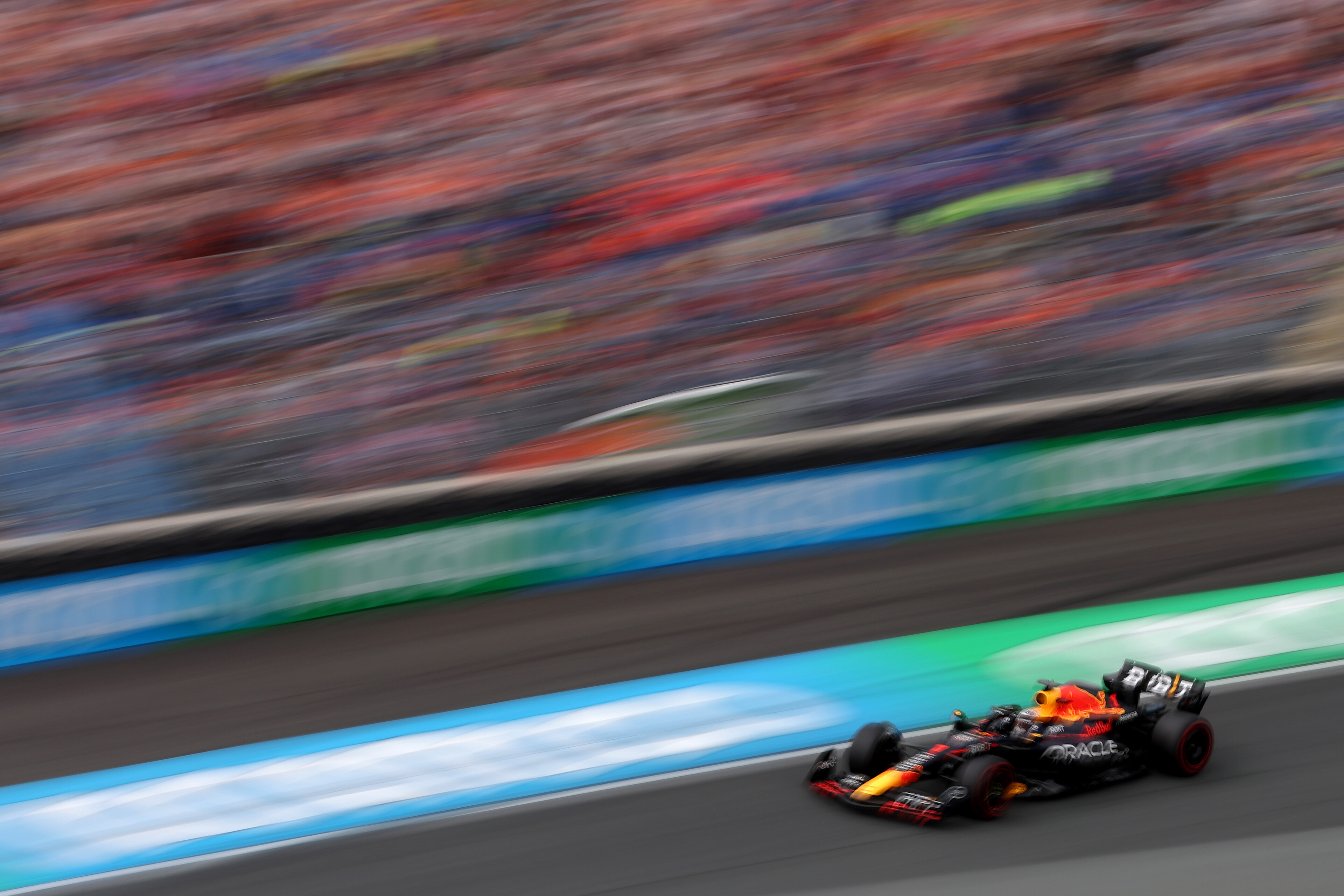 But it looks so easy because Verstappen makes it look easy. Verstappen could have come unstuck by any one of the ways that caught Perez out across Zandvoort qualifying and the race. He could have underachieved in qualifying. He could have stayed out too long on slicks, burned through his first set of intermediates, slid off the road when the rain got really heavy late on. He could have sped in the pitlane.
Any one of these things could have seriously compromised Verstappen if not guaranteed he would lose the race. There were no such missteps, though. Verstappen's not only driving faster than Perez he's making fewer mistakes.
That whole process is made easier with a great car that a driver has a good connection with because it takes a bit of the edge off qualifying sessions, recovery drives and some other scenarios. And Verstappen readily admits that. But no individual weekend is ever easy. Stringing together nine in a row and counting certainly isn't.
Verstappen is making sure that everything in his control is executed almost perfectly: this race being a case in point, as he lost track position and a heap of time by switching to intermediates a lap later at the start of the race but was unbelievably good at gaining that back.
Regardless of the huge undercut that easily (and conveniently) moved him past Perez, Verstappen was clearly on track to comfortably beat his team-mate again anyway.
There will always be an argument over the RB19 being tailored to Verstappen's abilities rather than made more user-friendly.
But all teams are trying to make their cars as fast as possible and few have great balances that suit both drivers perfectly. Red Bull is just probably at the extreme end of the scale.
There is a simple truth to consider here: the RB19 makes this possible and Verstappen makes it a reality. For that he deserves full credit.
Alonso's right: what we are witnessing is far too easily underestimated.