Mercedes admits it squandered a potentially stellar Dutch Grand Prix result with its "completely wrong" strategy calls during the rain-hit start to the Zandvoort race.
In terms of pace, the W14 looked strong in the wet and mixed conditions at Zandvoort on Sunday – as evidenced both by its speed on the wet track after the restart and much earlier, by George Russell powering past Lando Norris on the third lap for what was then the lead of the race.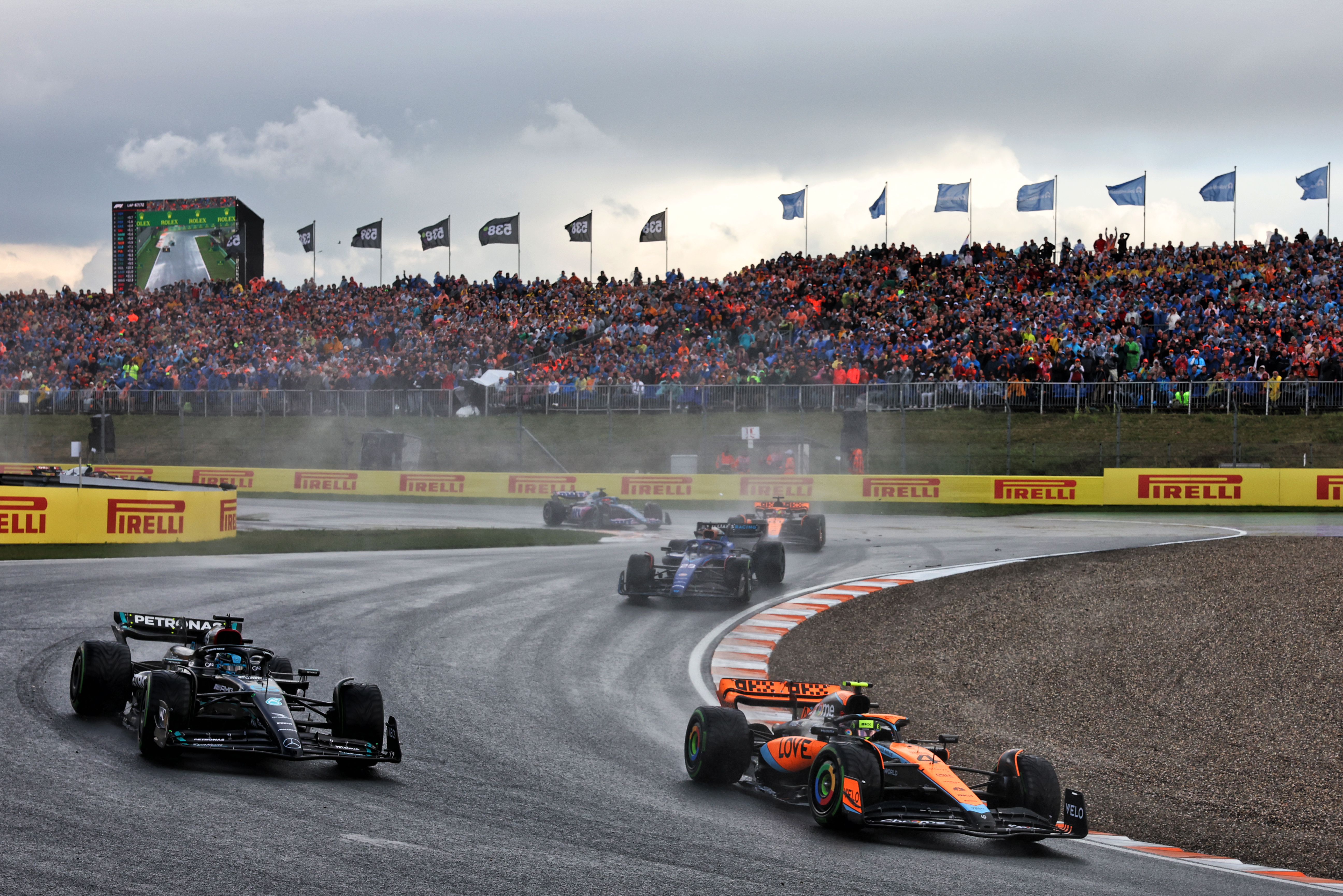 Even by then, however, its race was in deep trouble, as Mercedes had elected not to respond to rain arriving at the end of the opening lap, hoping instead it would either abate quickly enough or be light enough to forgo a switch to intermediate tyres.
This did not happen and, with the W14s among those floundering on a soaked track on slicks, Lewis Hamilton was called in on lap three and Russell followed him into the pits on the following tour.
When it then began to dry and they eventually had to pivot back to slicks, Hamilton and Russell found themselves in 16th and 18th.
"We didn't anticipate how heavy the early shower was going to be," acknowledged Mercedes trackside engineering director Andrew Shovlin.
"We stayed out catastrophically too long. Completely wrong. And that's annoying because the car had great pace," team principal Toto Wolff told Sky Sports F1.
The race did eventually give both opportunity to recover, with Hamilton taking sixth place and Russell having been on course to finish either right ahead (before pre-red flag contact with Yuki Tsunoda damaged his W14) or right behind (before what he described as a "racing incident" with Lando Norris effectively ended his race).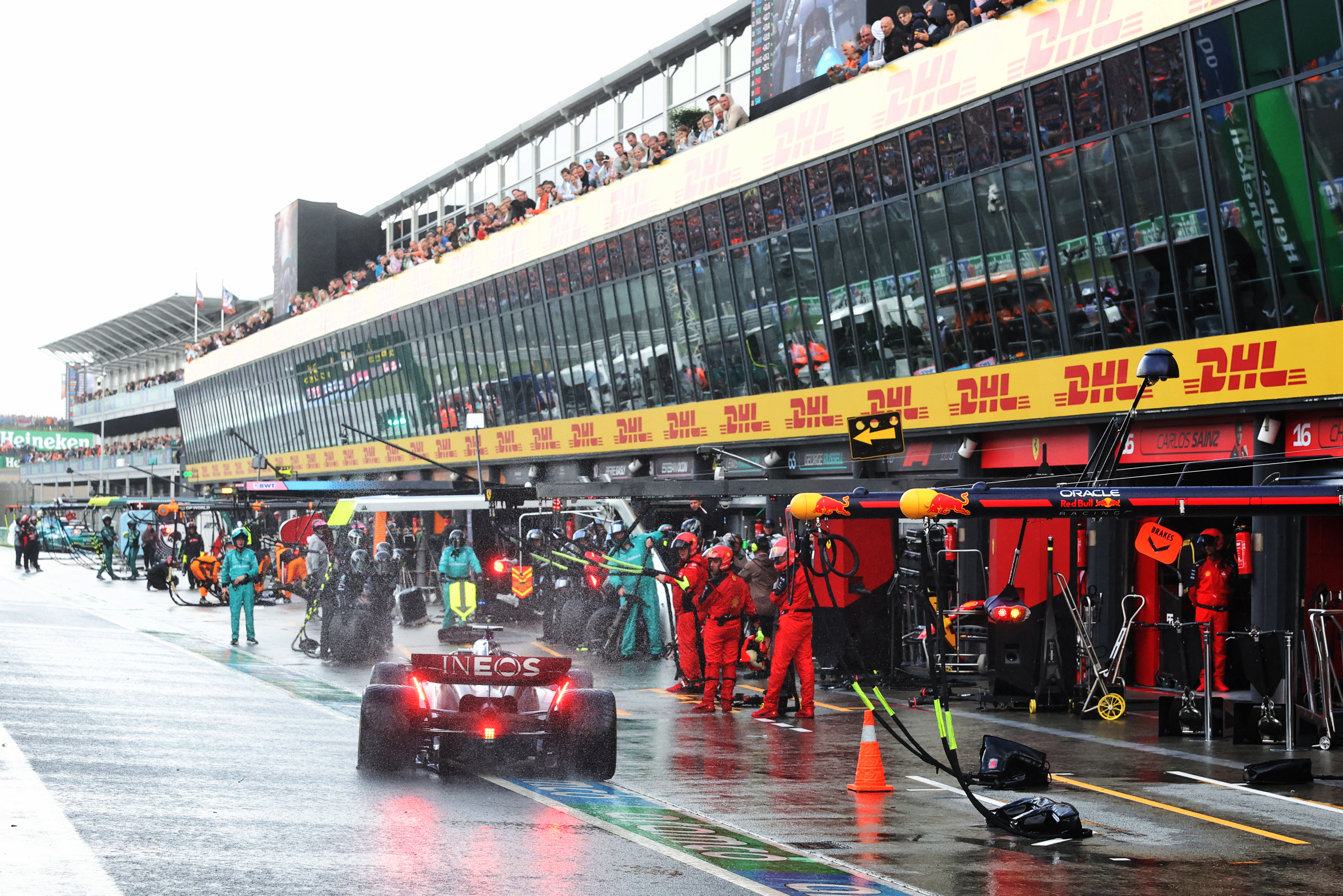 However, Russell's focus in his post-race debrief was on that early-race execution above all.
"The race was over before it really got started," he lamented.
"I think the information we had regarding the weather was totally wrong. We thought the rain was going to last for a couple of minutes – and it clearly lasted for longer. That was a real shame.
"As a team, we need to review, because… we're getting the information coming in to us, and it was misjudged, the weather. It's not anything to do with racing, engineering. It was clearly just a weather misinterpretation.
"And that ruined our afternoon.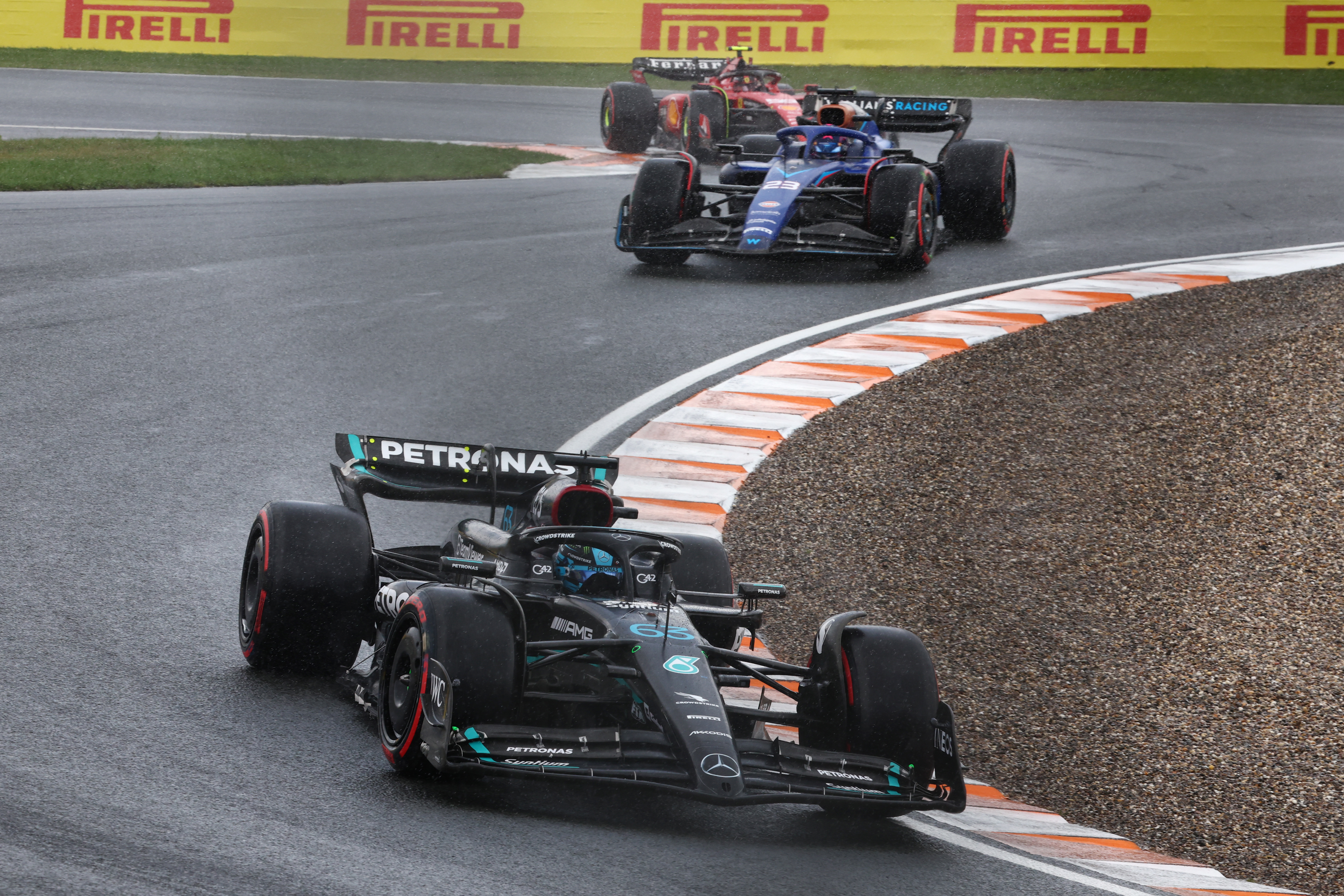 "We really need to look into what happened, why the others decided to pit, what information they maybe had that we didn't, and make sure we don't make the same mistake again."
Asked whether he could have made the call to pit himself, Russell added: "They told me it's going to be two minutes, and I could manage for two minutes in those conditions.
"But it just got heavier and heavier and it lasted for 10 minutes.
"So, it's a joint effort… it was a real shame, to be honest, that it happened this way. But, live and learn."
Mercedes was not alone in getting the weather wrong – Haas was in a similar boat, Nico Hulkenberg saying his team was led astray by the rain being "advertised as a short shower", even though team-mate Kevin Magnussen was among the first to pit for inters.
Hamilton said he had "same information" as Russell regarding the duration of that initial rain spell.
"We should have pitted, obviously, and we didn't and we paid the price for that – and we did our best to come back."
Wolff, for his part, was reasonably amenable to the idea that the performance of the cars softened the blow – but only to a point.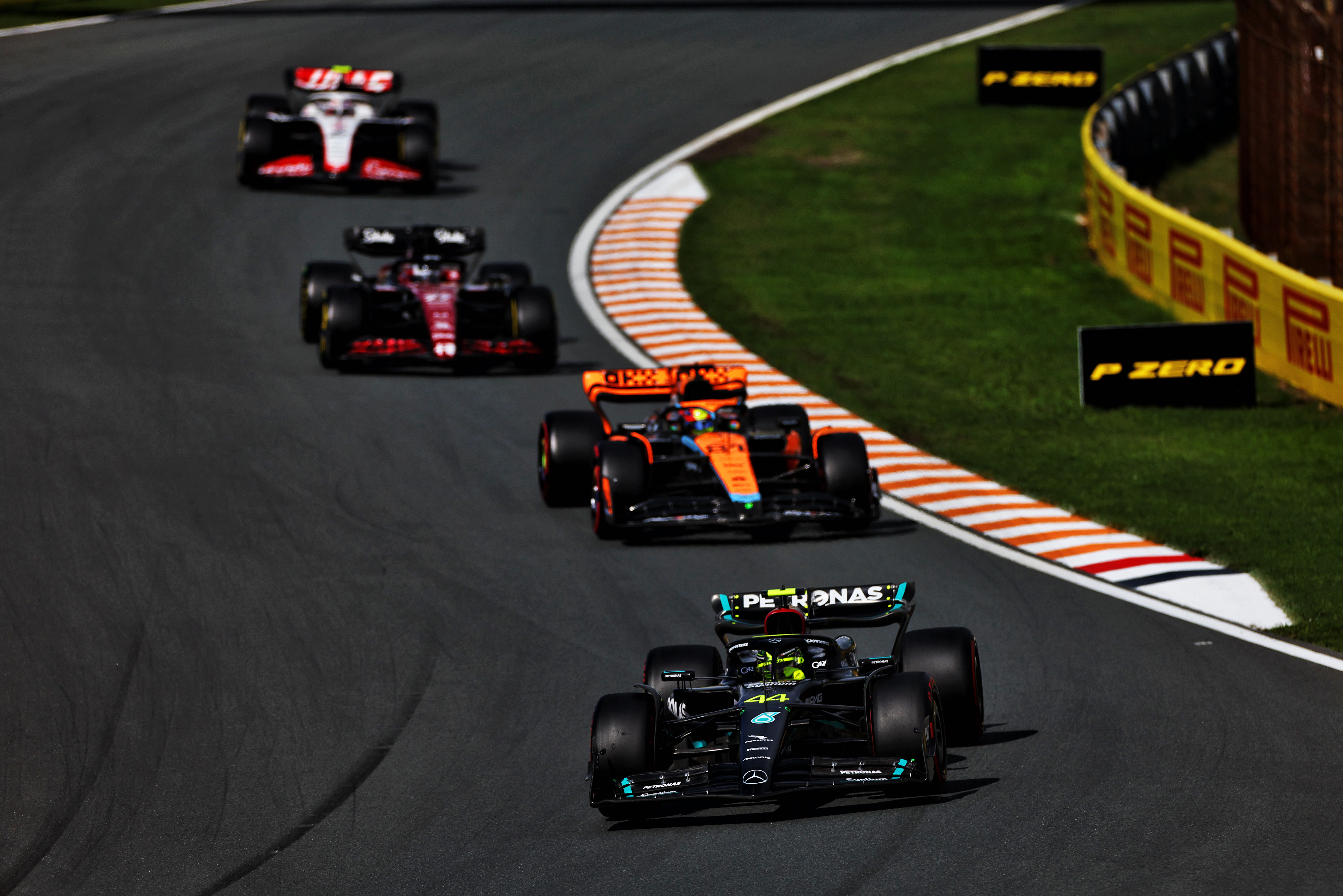 "I'd rather have good pace, a fast race car and a mediocre result. Even if it hurts," he said.
"We saw at the end on the inter, George had Max's [race winner Max Verstappen] pace and Lewis was very strong behind [Carlos] Sainz. We could have been much further ahead.
"But it's still bittersweet because the result is just really bad and it could have been [great] but it doesn't count in that sport.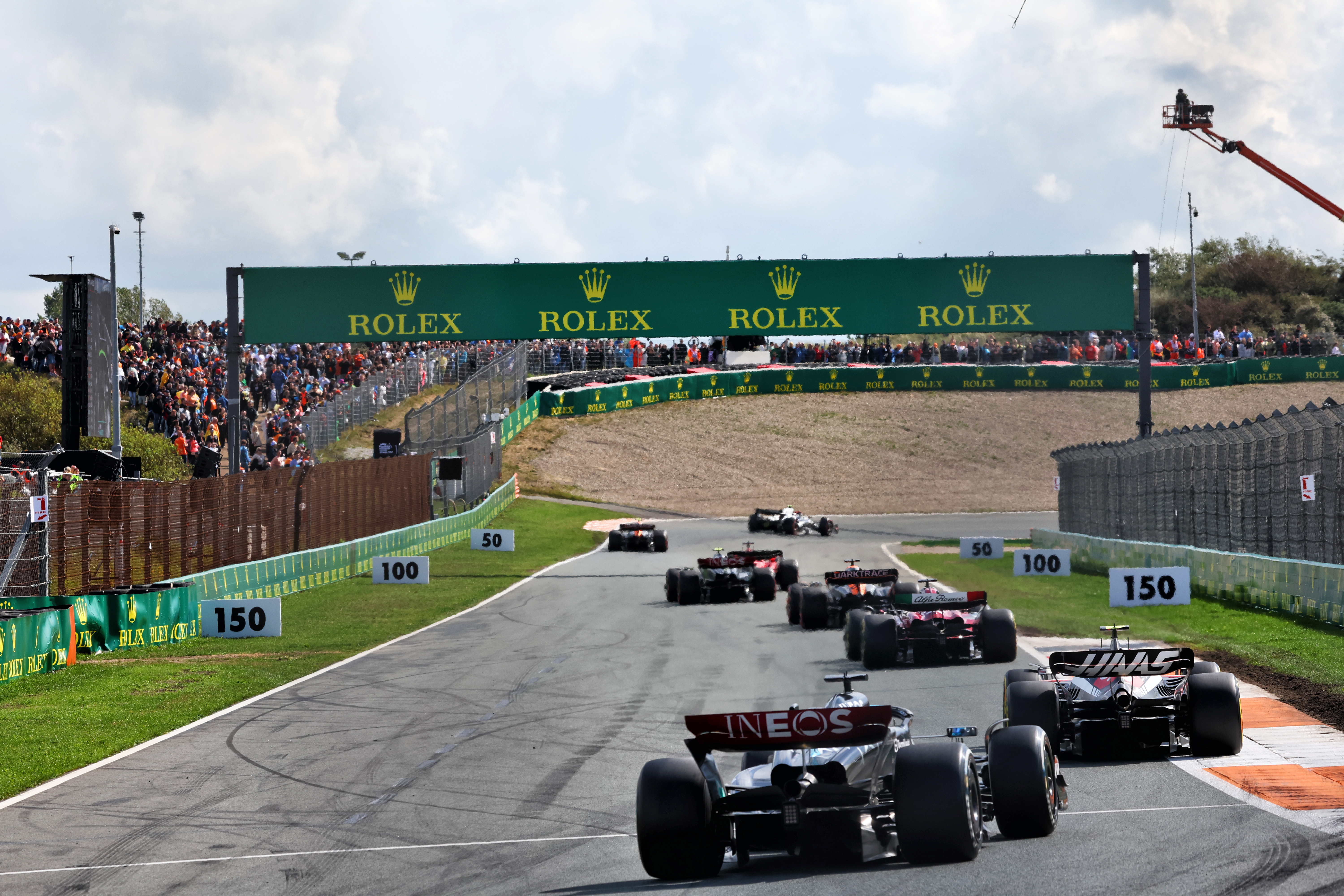 "We will review thoroughly and the situation is never one person or one department.
"It is the communications between drivers, pitwall, strategy, 'weather frog' and then all of us taking decisions. And that was absolutely subpar from all of us and that includes me.
"It's good when it hurts. When it stings, it sticks."