Max Verstappen may have walked away with his third successive Dutch Grand Prix victory as expected but his Red Bull team-mate Sergio Perez had a genuine advantage of around 15 seconds over him at one stage.
That was because Perez got the first of many tricky tyre calls spot-on when he came in for intermediates at the end of the opening lap while others – including Verstappen – stayed out on slicks as the rain shower intensified.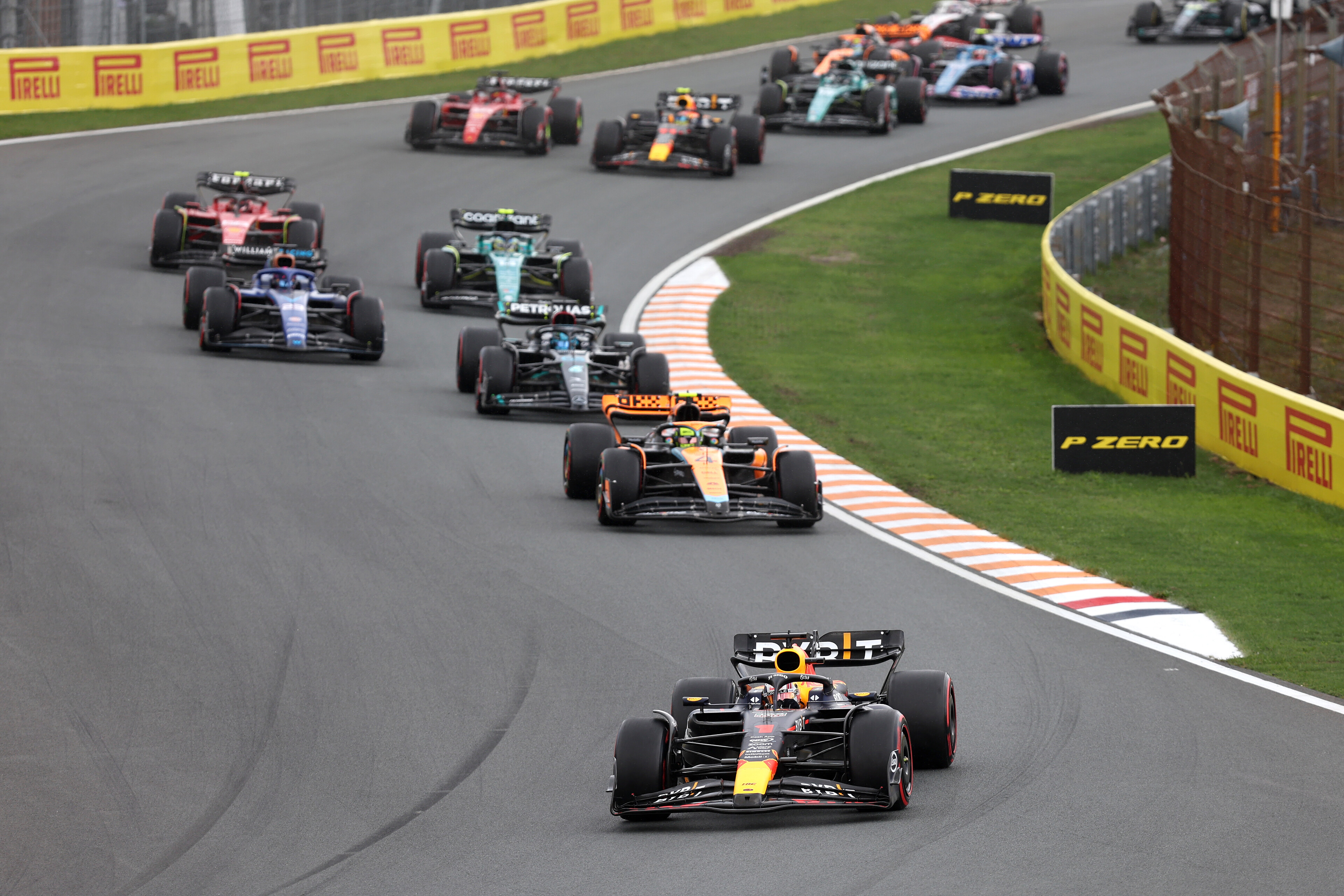 Verstappen wasted little time in reducing that advantage after he passed Pierre Gasly's Alpine and Zhou Guanyu's Alfa Romeo and was within a few seconds of Perez by the time drivers started switching back to slick tyres.
But Red Bull brought Verstappen in first for the switch to slicks and by the time Perez had swapped one lap after Verstappen, he emerged behind his team-mate.
Perez appeared confused on team radio when he came back out in second – "did Max undercut us?" he asked bewildered.
So how did he feel about it after the race? What was Red Bull's explanation for bringing the lead car in second – and was it unfair on Perez?
How Perez reacted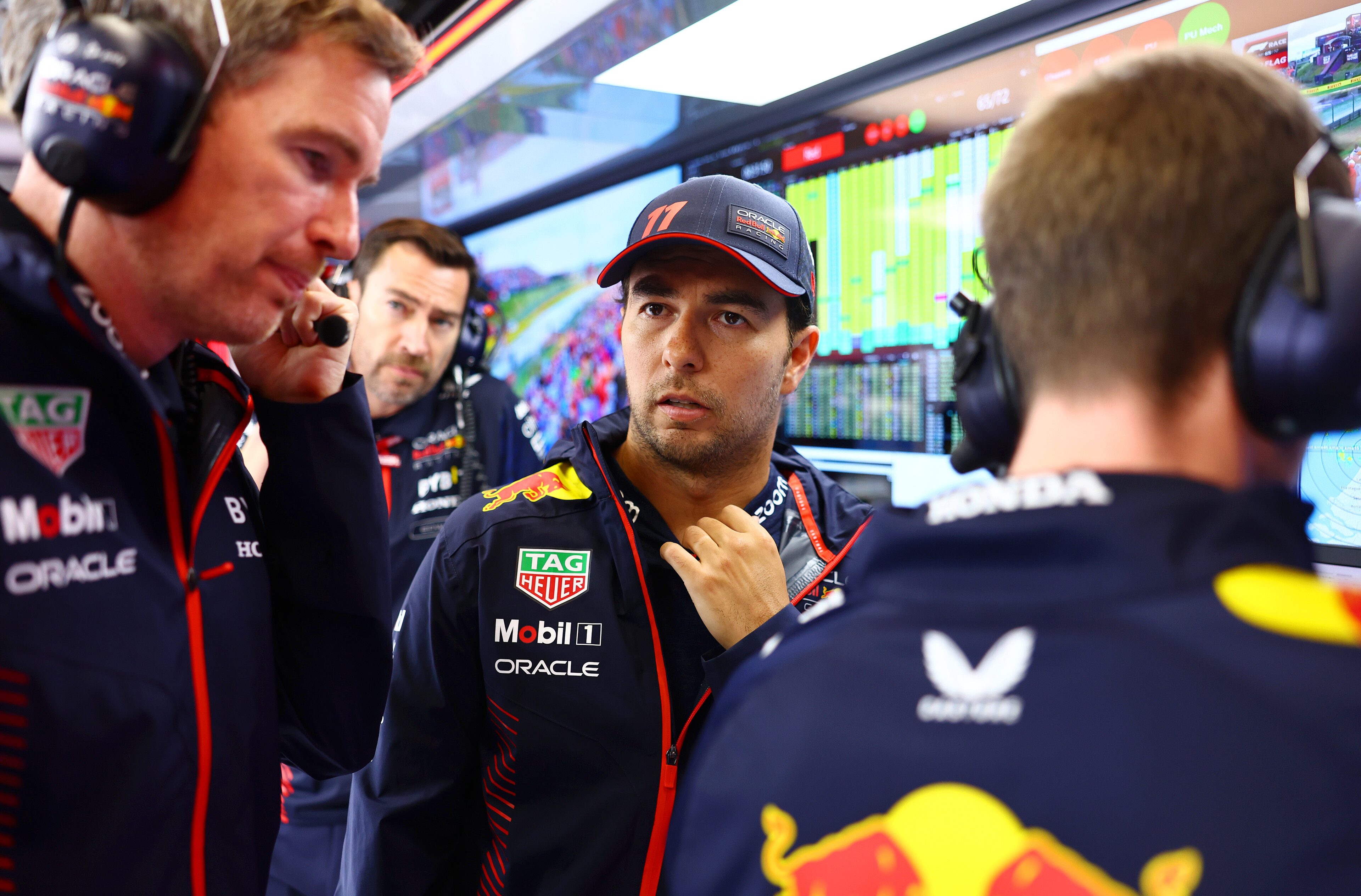 Perez was far from furious after the race but was clearly still without an explanation for why Red Bull had pitted them in that order.
"Well, I think in those scenarios the team just have more information than we do at the time," he said.
"It's something we obviously will review during the meeting. I'm sure there's a reason behind it."
He also put some of his major time loss in the first inters stint – on one lap he lost over four seconds to Verstappen – down to "the team telling me there was more rain coming".
He added that he would have "probably kept the lead for longer" had he pushed more during that stint.
Red Bull's logic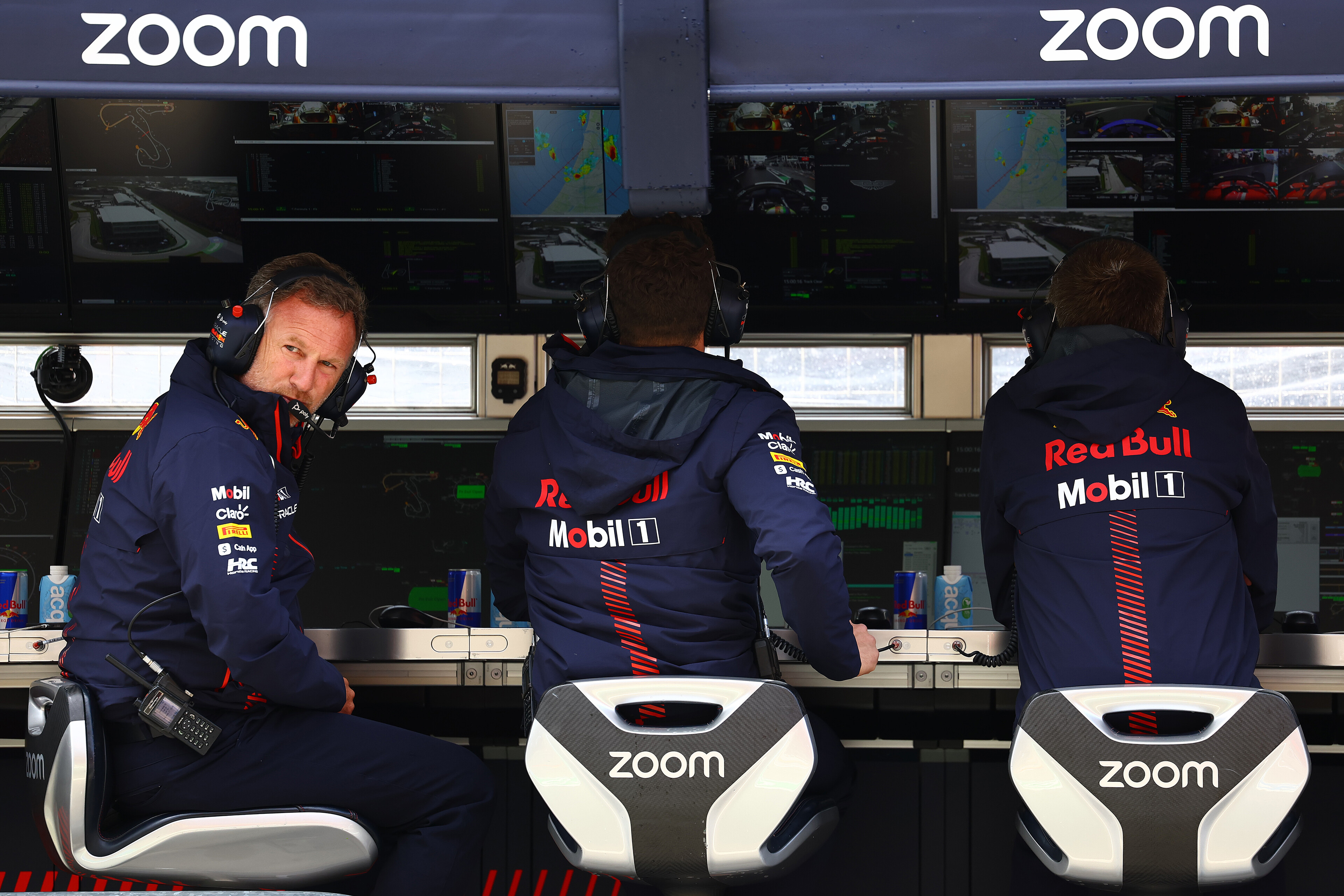 Speaking after the race, Red Bull team boss Christian Horner said it was an easy choice.
"The way he [Verstappen] cut through the traffic was quite sensational," Horner said after the race when The Race's Mark Hughes asked him about the decision.
"Checo had the target to pull the gap on the cars behind him but Max's pace as he came through the field was such that at one point he took seven seconds out of him over three laps. And was coming very fast.
"Then you get to that awkward point at the crossover and [Fernando] Alonso and [Pierre] Gasly behind him had pulled the trigger after [to switch to slicks].
"You could see from Albon [on slicks] that the circuit was coming alive for the slicks.
"So had we pitted Checo first they would have both undercut Max so we'd have gone from a net one-two to a net one-four. So we pitted Max first with the risk that he'd undercut Checo but we'd end up as a team first and a second.
"It was a no-brainer."
Does it stand up?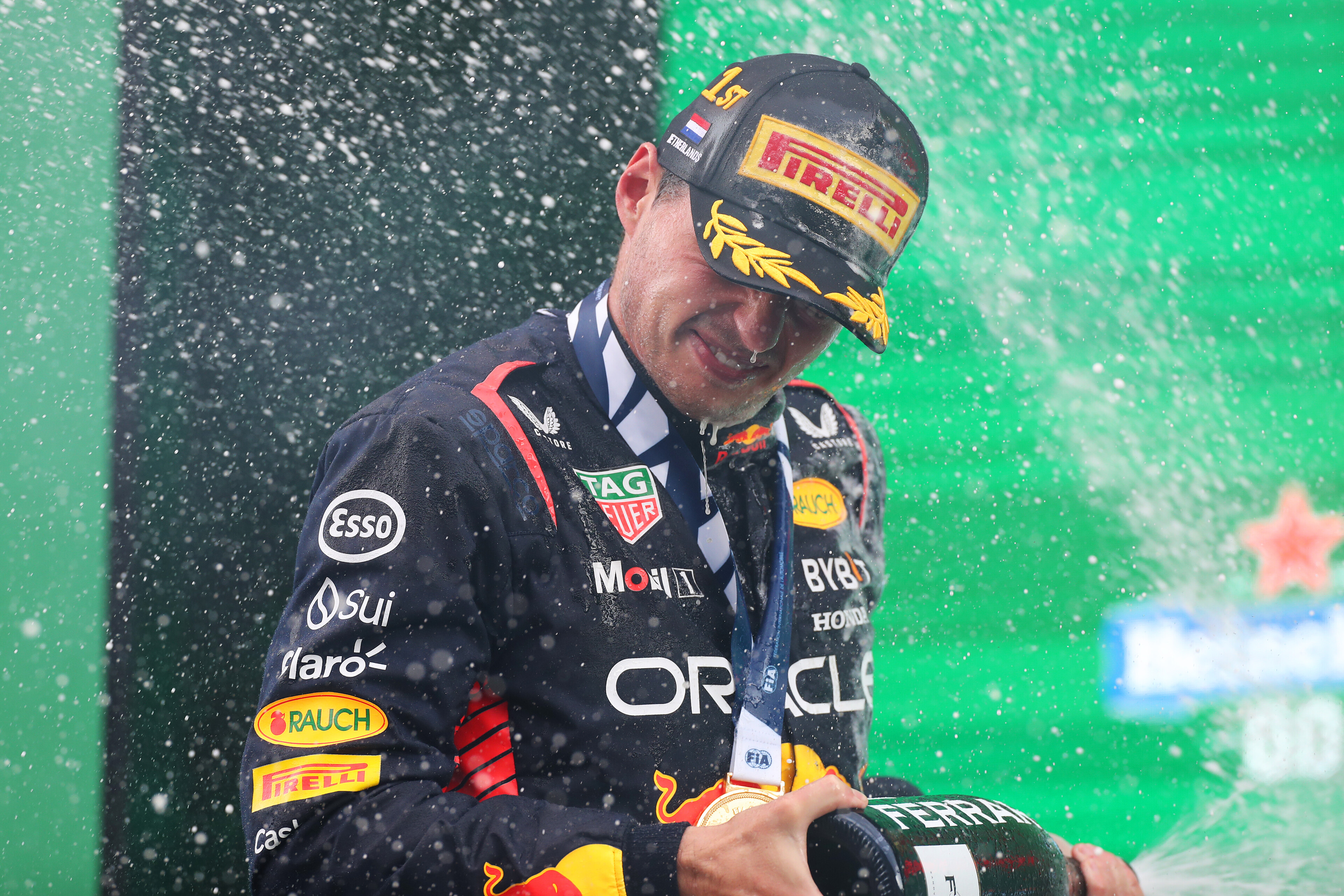 There's absolutely no way the same logic would have been given had the positions been reversed.
Of course it's all fairly academic considering it's hard to imagine a scenario where Perez laps four seconds quicker than Verstappen on the same tyre and just dismantles with ease what would otherwise be a healthy advantage.
But if it was Verstappen who was leading and Perez who had Alonso and Gasly behind him, it's really hard to envisage any other call than Red Bull bringing Verstappen in first anyway.
The undercut threat from Alonso was real and he'd show later in the race that he could stay in touch with the Red Bulls and take advantage of any slip-up but, in reality, Verstappen had 60 laps to re-pass cars that he had a sizeable pace advantage over on a track where passing was clearly possible.
Can you really blame Red Bull for prioritising Verstappen though, when he's such a winning machine right now? It makes sense to build your race strategy around the driver who is considerably more likely to deliver you yet another grand prix win.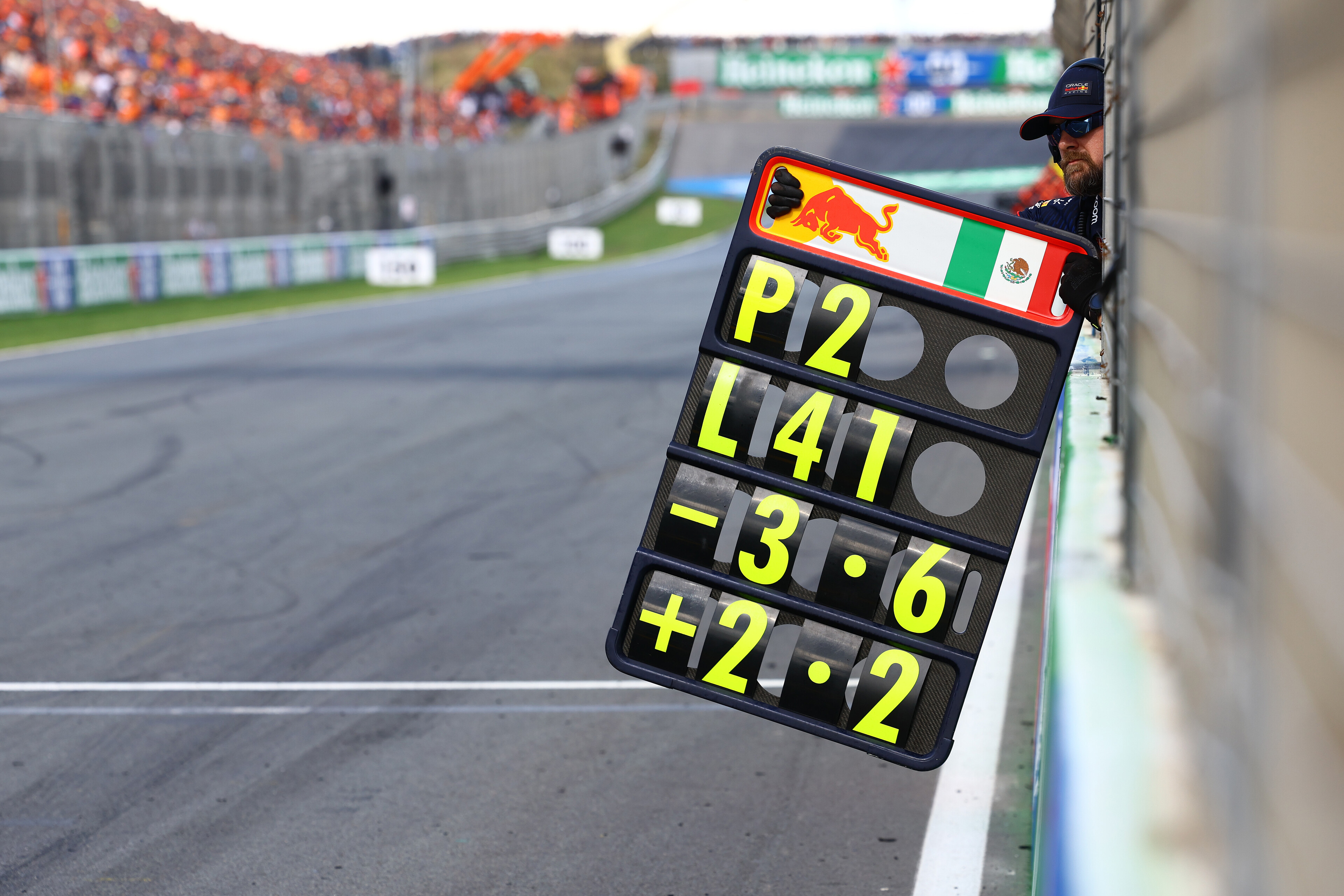 Perez and his supporters could rightly feel aggrieved. He'd made the right call on the first lap – a pit decision led by him – and reaped the benefits of it. Some could argue he deserved a clean shot and the 'lead driver' status he'd earned by a good strategy call.
But his claim that he'd have pushed more and "kept the lead for longer" with the right weather information struggles under the weight of the time loss being hardly out of line with Verstappen's usual performance edge in this kind of condition.
Perez may well have kept the lead longer, just like Red Bull bringing him in first for slicks would have done. But it was only ever going to delay the inevitable, Verstappen was the only Red Bull driver who was going to win this race and therefore 'deserves' doesn't really come into it. Red Bull wants to win every single race and every single title and Verstappen is the single best vehicle for ensuring that.
It was simply yet another reminder of where Red Bull firmly places its eggs on Sundays – and can you really blame it when one of its drivers is sometimes four seconds a lap quicker than the other in the critical moments?