Sergio Perez "t-boning" the man he replaced at the Red Bull Formula 1 team, Alex Albon, earned him a penalty that he comfortably made meaningless in the closing stages of the Singapore Grand Prix.
Five-second time penalties have long become F1 officials' favourite punishment and if the Italian GP a fortnight ago wasn't already an example of their increasing overuse – one-fifth of the grid received one for widely varying degrees of Monza crimes – then Perez's penalty in Singapore makes the case for change overwhelming.
Unseen by the broadcast, Perez was trying to wrestle eighth place away from Albon who in turn was tucked up behind AlphaTauri stand-in Liam Lawson.
As the trio concertinaed at the tight Turn 13 hairpin Perez lunged his RB19 down the inside of Albon and collided with the Williams driver at the apex of the corner.
Perez emerged relatively unscathed and went on to further progress to eighth place after taking Lawson – who put up a stern defence – shortly afterwards.
Albon's race was ruined though as he lost 17 seconds reversing out of the wall and back onto the track, evaporating his chance of points. And his misfortune in turn opened the door for a bigger payday for two of Williams's main rivals, Haas and AlphaTauri.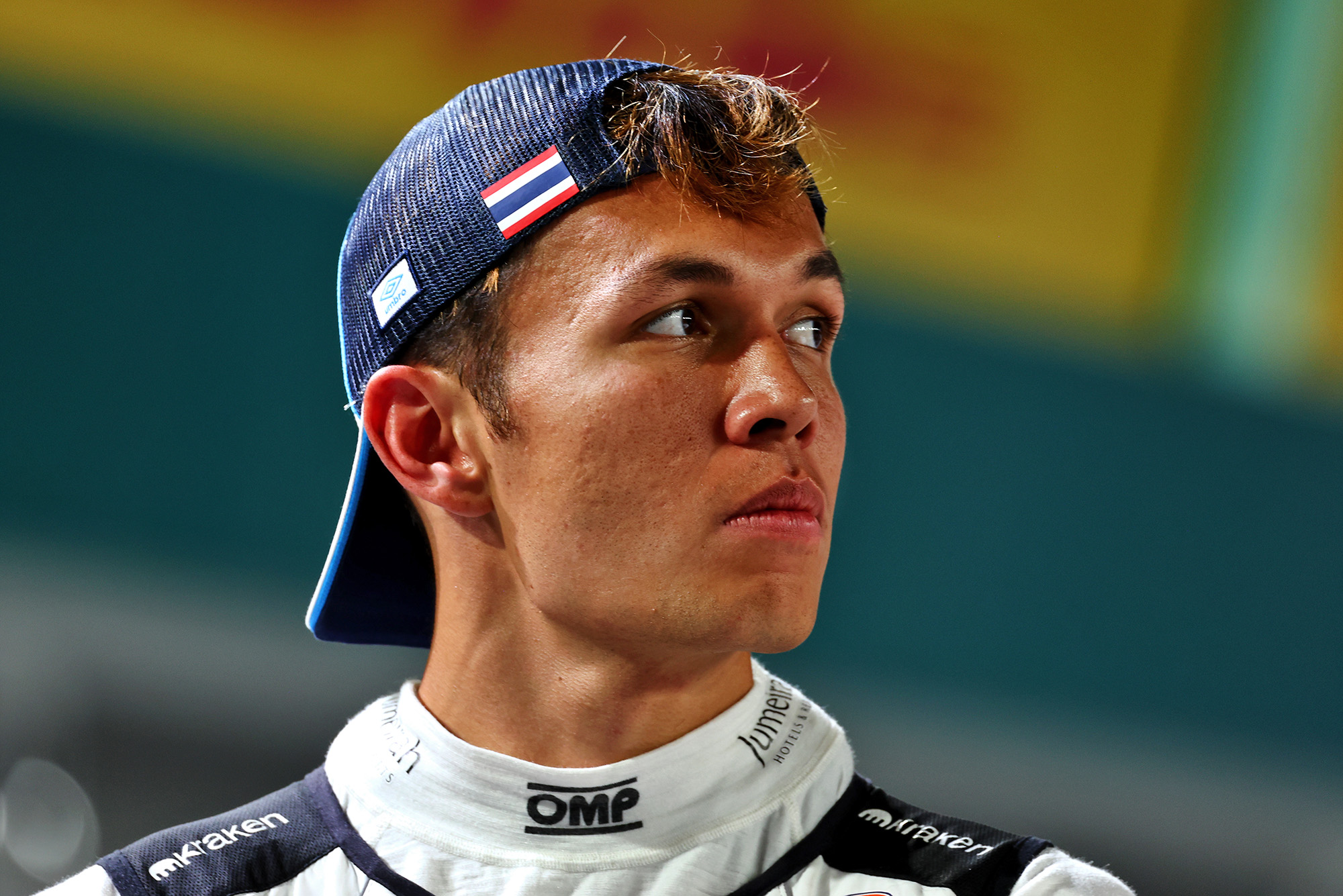 Albon said he got "got divebombed by Checo into Turn 13" and complained that he "t-boned me" while Perez shrugged it off as a "racing incident".
The stewards investigated the incident after the race and their conclusion was closer to Albon's but perhaps not as close to it as you'd expect.
"The stewards considered that this was an 'optimistic' late manoeuvre by [Perez], that it could be defined as 'diving in', and that there was nothing that Albon could have done to avoid the collision," their verdict read.
"Accordingly it is determined that Perez was predominantly to blame.
"We note the presence of the slower car [Lawson] in front of Albon caused Perez to believe he could make the overtake and therefore in mitigation of penalty, we determined to allocate only one penalty point."
Quite what Lawson has to do with the punishment is questionable considering Perez comes nowhere near him at the apex of Turn 13.
And the description of Perez's lunge being an "optimistic" move is extremely generous. That's the kind of description better suited to Perez's first incident of the race – his clash with Yuki Tsunoda on the opening lap – where a 'racing incident' decision felt like a sensible call.
What Perez did to Albon was surely far more egregious than something warranting a five-second penalty, even if shunting Albon out of the way wasn't Perez's intention.
That was the same penalty given to Fernando Alonso for making an error and cutting back across the pit entry line. It wasn't dangerous nor did it affect any other driver so Alonso's felt like an appropriate punishment.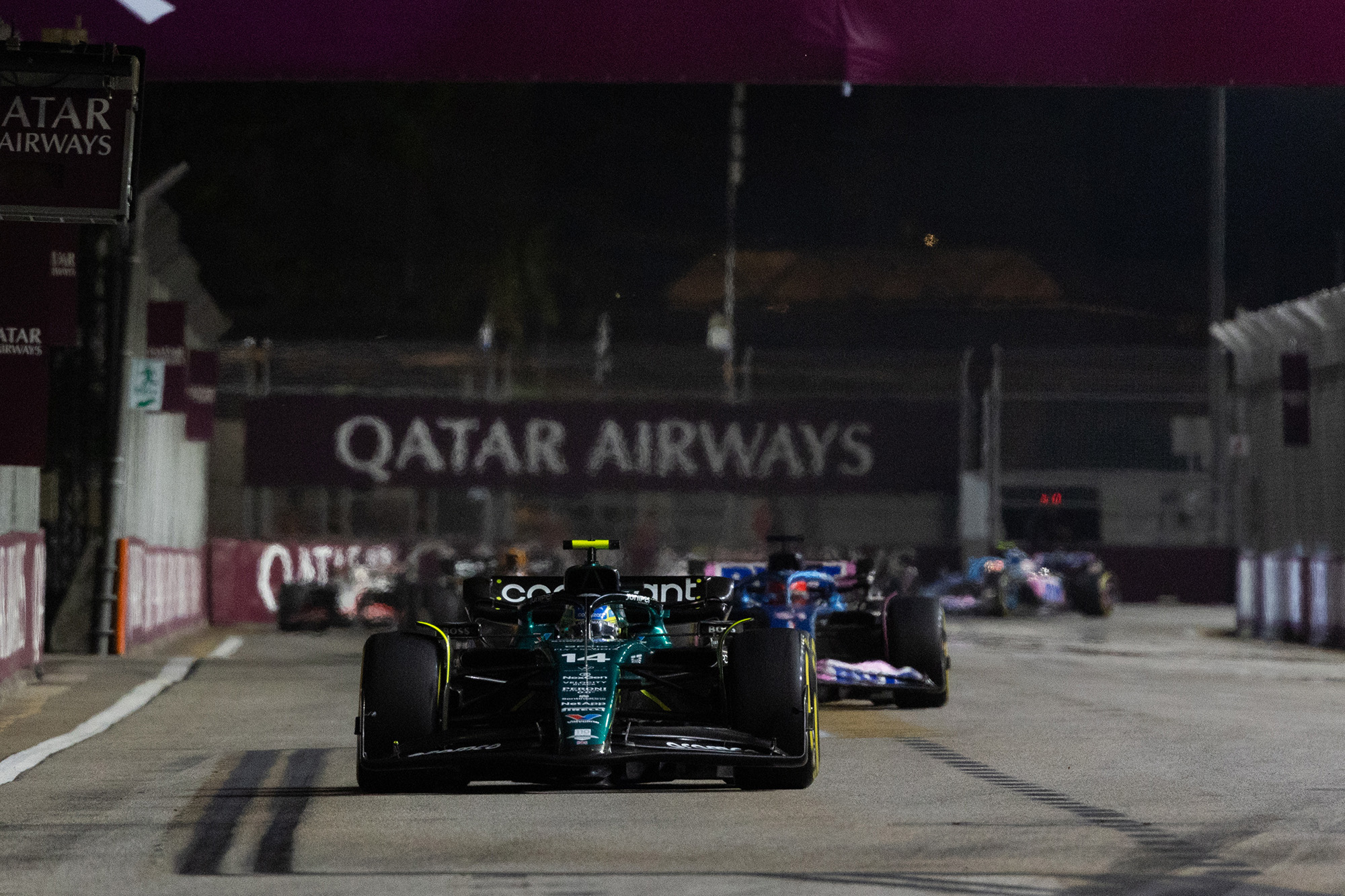 Likewise Perez's Singapore penalty last year – earned for falling too far behind the safety car – felt far more appropriate and nowhere near the league of 'hopeless lunge from miles back ruins another driver's race'.
And the problem is that a five-second penalty for forcing another driver off is so easy to erase for most offenders earning one, especially when they're often drivers in faster cars on fresher tyres versus the 'victim' in a slower car and hanging onto older tyres.
So if said driver in a slower car is then removed from the path of a driver in a faster car by any means possible, it's easy for said driver to pull away by the required 5s.
In the final three laps of the race (once Perez was up to eighth ahead of Lawson) he was just shy of 12 seconds quicker than Lawson across just three laps and 3.6s quicker than Albon (having already gained 17s on him by putting him in the wall).
Where is the deterrent to just pulling a forceful pass on someone blocking your path when you know you can then comfortably eradicate the consequences?
As Edd Straw said on this week's The Race F1 Podcast "you shouldn't have penalties that you can effectively spend in that way" and that's exactly what Perez was comfortably able to do.
"The absolute lunge on Albon was absolutely worthy of a penalty, you can't do that," was Scott Mitchell-Malm's verdict of the incident on the same podcast.
"You can't just throw it down the inside of another car and put them in the wall.
"I also think – we talked after Monza about this – this was another example of if we are going to have these in-race penalties and we are going to take action on drivers that get things wrong like that, you really do need to move into a way of actually properly punishing people.
"In that situation, you are just indirectly incentivising a driver in a faster car to put another car in the wall basically because you know you'll pull all that race time on them because all you'll get is a five-second penalty.
"I have a problem with that, I thought it was sloppy."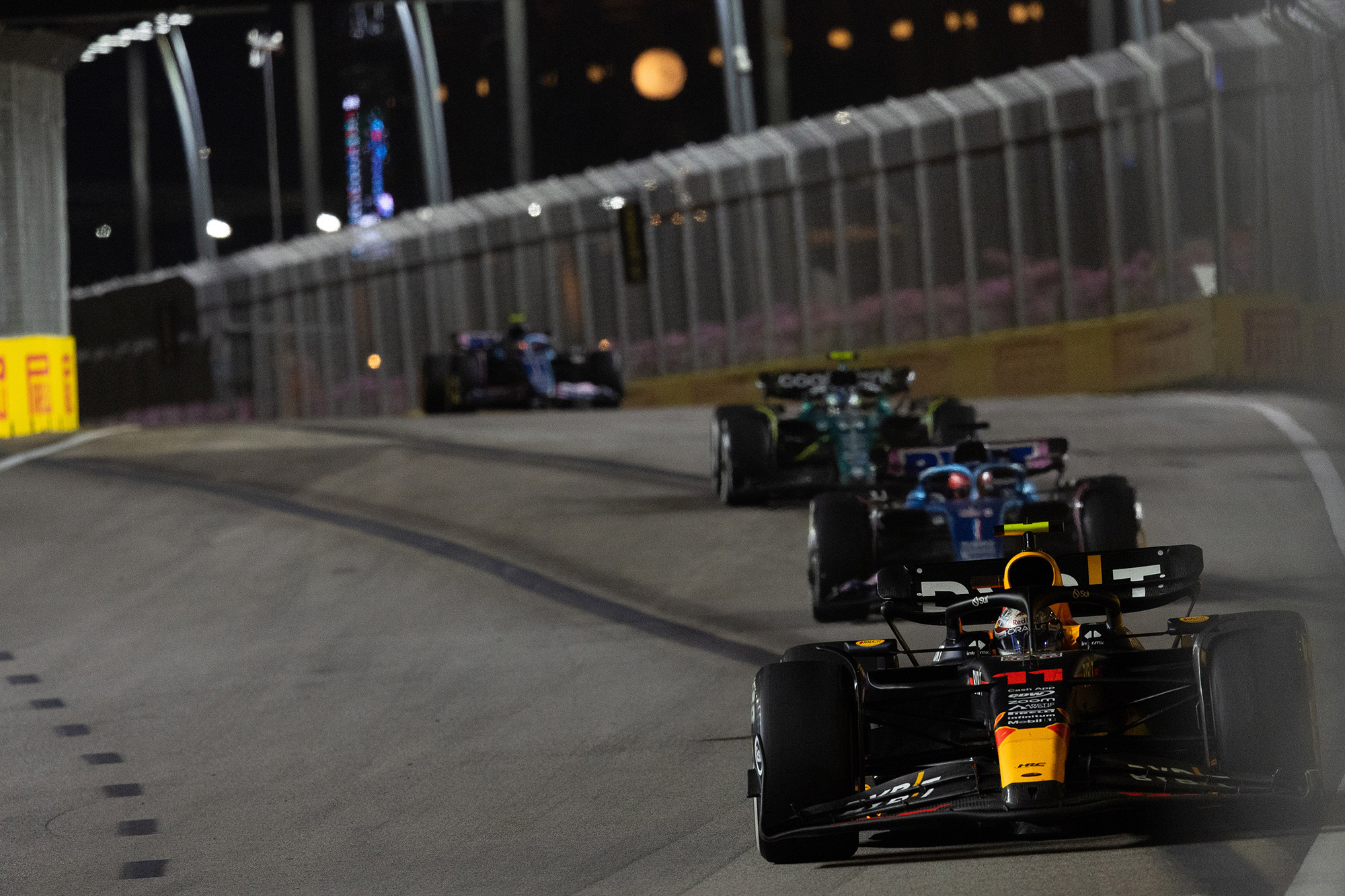 The stewards have a full suite of penalties at their disposal and yet nearly all incidents seem to have been met recently with either 'no further action', 'reprimand and/or team fine' and 'five-second penalty'.
In some cases that's the right course of action but examples like Perez's Albon shove and Lewis Hamilton ruining Oscar Piastri's race at Monza, with what he admitted was his mistake, should be punished by something far more substantial than a penalty that can be nullified within a handful of laps.
---
The Race's comments section is changing – find out more here
---