"You know, it's OK. It's over now. We learned the lessons for ourselves. The rest, it's just one person. I actually wish him well. And that's about it."
When Oscar Piastri snubbed a sudden Formula 1 promotion offer from his long-term benefactor Alpine to go with McLaren instead, Alpine wasn't shy at all in expressing the feeling of betrayal it was left with.
Among the things its higher-ups said was that Piastri hadn't shown integrity; that he didn't share the company's values; that he set a bad precedent – so bad that it could lead Alpine to reconsider the entire idea of a junior programme.
Now, half a year on from sarcastically saying about Piastri that "clearly, he differentiates himself from all of the very good drivers – it's a long list of very impressive champions, perhaps he's the greatest of all" (essentially because he wasn't up for Alpine loaning him to Williams for 2023 when he could go to McLaren instead), Alpine CEO Laurent Rossi clearly no longer wants to come across as holding a grudge.
The above answer in conversation with F1's Beyond The Grid podcast – "it's OK, I actually wish him well" – does the job in that regard, though it's also incredibly tempting to describe it as a rejected lyric from Adele's Someone Like You.
But, yes, water under the bridge. Yet, as the 2023 season kicks off, there are a couple of reasons for Piastri and Alpine to find themselves on the other side of that bridge, watching at least some of the water come out.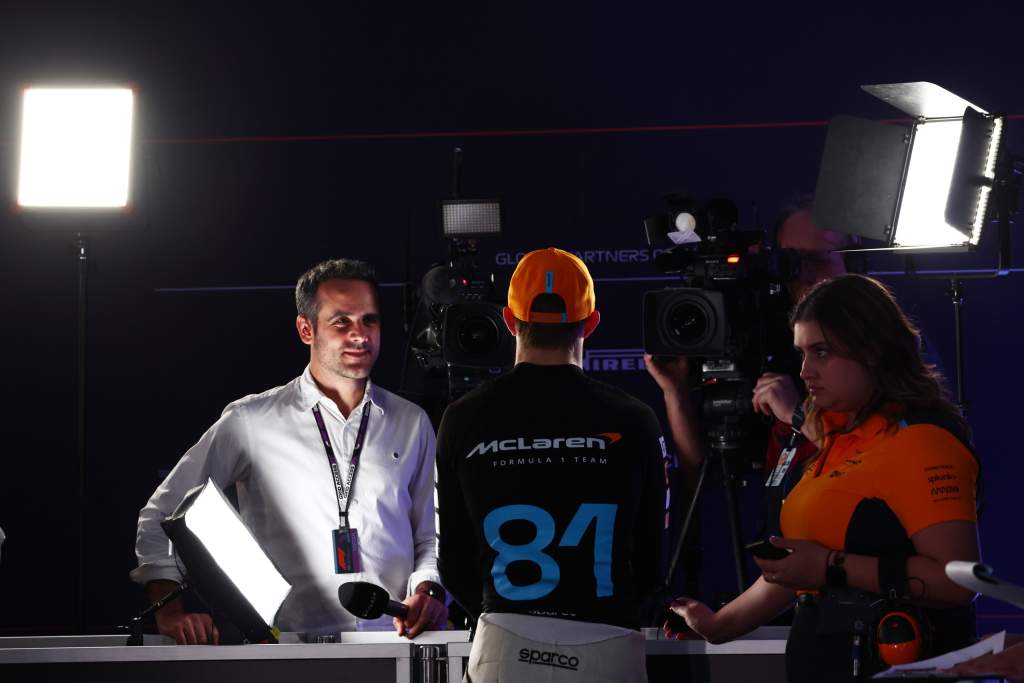 The first one is that the whole Piastri saga was naturally relitigated somewhat in the latest season of the Netflix Drive to Survive show. The programme presented a simplified portrayal – I don't think the words Contract Recognition Board come up once – but ultimately paints Alpine as having been caught out and a touch complacent. And the team already took a lot of grief and mockery for how the Piastri situation was handled – and how it came to that in the first place – last year.
Rossi describes the Drive to Survive portrayal as "just one angle, and perhaps sometimes a little bit of a twist on how things really happened – even though the reality is still preserved, there might be a little bit of narrative shortcuts", but also commends team boss Otmar Szafnauer for "putting himself in the line of fire" as shown in the episode.
"Otmar was behaving in a very honest, transparent manner, defending our interest with a lot of principle. And I don't think we are ashamed of anything, and it shows in the episode. At the end of the day, we don't look like fools or dishonest people. And a lot of credit goes to Otmar for that."
But for all that it still shows – much as Fernando Alonso's Aston Martin defection, the famous Piastri tweet and the subsequent CRB ruling all did at the time – Alpine being caught flat-footed, which is why getting over it would never have been as simple as just replacing Piastri and moving on with life.
In the Beyond The Grid episode, Rossi does not shy away from giving a view into how passage of time and hindsight have coloured his perception of the Piastri saga.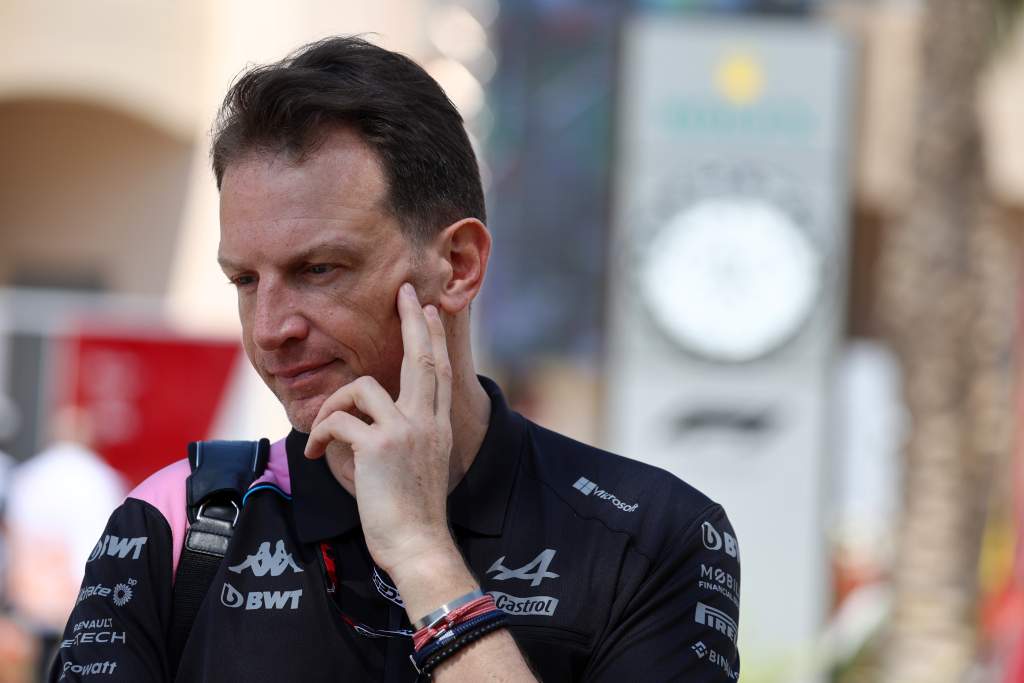 In one answer, he says Alpine learned that "there's no such thing as 'loyalty' especially when individual interests are at stake, it's different to combine both for people that are sometimes a bit too young to weigh pros and cons of both". That can easily be read as yet another parting shot, and it probably is to an extent, but he follows it up with a very measured answer about driver loyalty as a concept.
"Look, I wouldn't call drivers disloyal, to be honest. They also have their own careers to manage, and God knows it's a difficult one, because there's really few of them. And it's ferocious, as you said. And they don't have an easy one, right? If they have a bad year, they just get the boot, and it's tough. So, I think they also need to manage their own interests."
At the same time, regret and a sour taste clearly persist.
"Now, there's probably ways to do it [pursue own interests]," Rossi continues, before making a bold claim: "I would have not necessarily prevented Oscar from leaving should he have come to us with something a bit more structured, let's say, 'hey, guys, I'm also having this offer, what do we do? Can we talk?'. It just caught us by surprise. I guess it also caught [McLaren incumbent Daniel] Ricciardo by surprise, which says a lot, right?"
His 'end of junior programme' claim from last year having not come to pass – Alpine actually bolstered its ranks this year, and is hardly bereft of talent on its books in addition to what is already a young and credible F1 line-up – Rossi says Alpine has learned it was "insufficiently prepared" in terms of how to deal with juniors contractually, and describes it as being "a bit sad" that it now has to be "more corporate and protective" in that regard.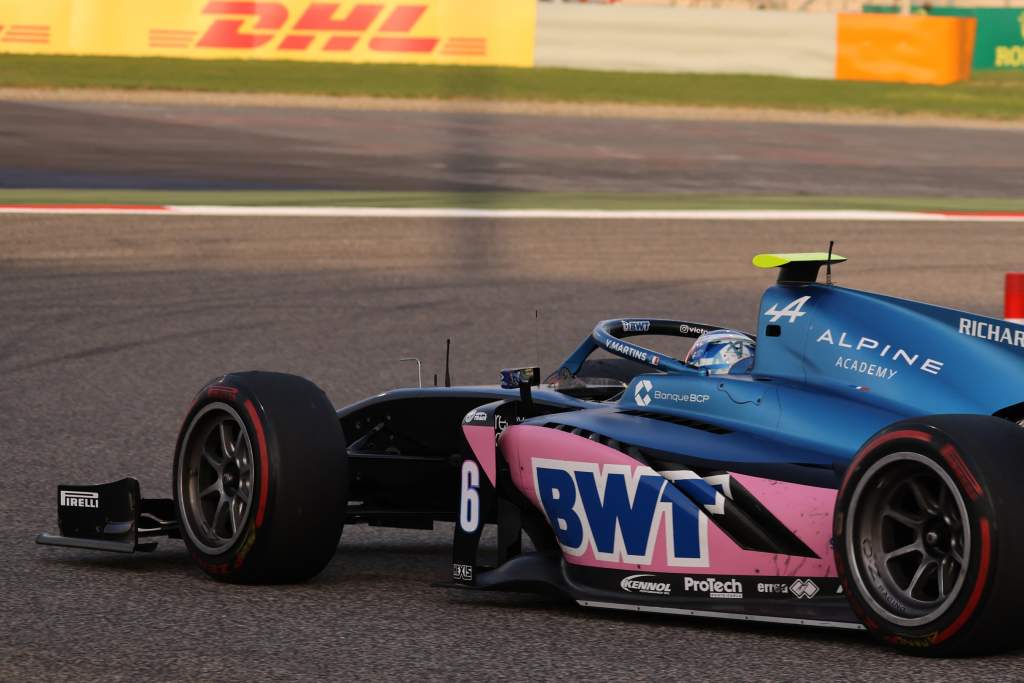 "It's like your kids have a contract with the parents. But it's the way it is. You never expect your kids to leave the bedroom one night and never show up again. And you certainly wouldn't put locks in contracts – we're forced to do that a bit."
And when it comes to host Tom Clarkson's astute question of whether Alpine would ever consider taking Piastri back in the future, the answer Rossi provides could be taken both ways. "We'll see when we get there. But there's no need to hold a grudge – that's like, it's destroying you and destroying the things you want to do.
"You know… that's gone, we're better off with Pierre [Gasly] now, so why would I want anything else? I'm fine with that. If down the road the opportunity arises, I'm not saying no, I'm not saying yes. We'll see when we get there."
But whether Alpine really holds no grudge – and whether it can pass up tempting, potentially even beneficial opportunities to gloat a little – is something that may well still be put to the test in 2023.
Alpine didn't have an amazing Bahrain Grand Prix. Aston Martin's emergence as a frontrunner may have already relegated Alpine's target of finishing fourth again this season to a pipe dream, and Alfa Romeo using one of its cars specifically to take the fastest lap point away from Gasly showed it does not think Alpine will be out of reach as Alpine itself will have hoped. And, of course, Esteban Ocon picked up 700 penalties.
But McLaren's – and, by extension, Piastri's – weekend was worse by every metric. The team was 0.001s away from having both MCL60s eliminated in Q1, Piastri was outqualified by half a second (yes, extenuating circumstances, but the gap's the gap) and his car pretty much immediately failed in the race while Lando Norris pitted a surreal six times.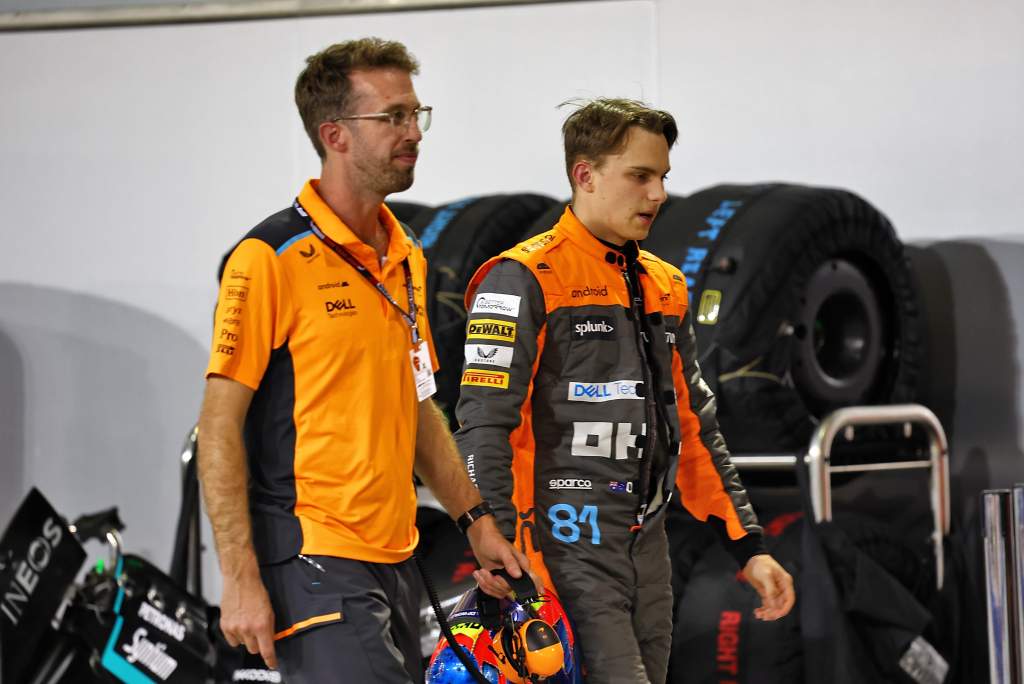 McLaren does pin huge hopes on an upgrade conveyor belt that will kick off in Baku late next month, but until then more pain is likely to follow, whereas Alpine is at least already competitive and looks the favourite to finish ahead, perhaps even well-ahead, of its old rival. And Piastri's going up against an absolute monster of a team-mate in Norris, so – and this is no indictment of Piastri – at least a couple more heavy defeats are inevitably coming at some point.
Piastri's defection was a rightful move of self-interest – but it was also a public rejection. That can be a powerful motivational tool. 'He's left, he didn't believe in us, and look at where that got him' is the kind of team talk that writes itself. It wouldn't even need to come across as spiteful – nobody should dislike Piastri for exercising his agency, but that doesn't mean Alpine shouldn't understandably want to prove him wrong.
There's probably a balance there to be struck, though only Rossi himself will know how he plans to play it. Will he and Szafnauer steer clear of any Piastri remarks publicly but bring him up privately? Will they allow themselves a quip or two? Or will they fully commit to the 'what's done is done' mantra?
There's every chance still, of course, that both McLaren and Piastri will progress quickly enough for none of that to even be a consideration. And certainly, one Bahrain GP is no indication McLaren is in full-blown crisis or that Piastri, who actually looked pretty good all weekend beyond the Q1 comparison, is in danger of being a dud.
But for now, Alpine looks to have started 2023 better than (some of, obviously) those who showed it up so publicly last year. And it's not like its other ex, Fernando Alonso, has shied away from taking parting shots now that he's revelling in Aston Martin's massive progress.
So… take the high road? Or twist the knife?