Kimi Raikkonen will return to the NASCAR Cup Series and race at the home of his last Formula 1 victory, at the Circuit of the Americas, with Trackhouse Racing later this month.
Raikkonen made his Cup Series debut with the team under the PROJECT91 banner – an initiative aimed at giving drivers outside of NASCAR a chance in the series – at Watkins Glen last year where he ultimately was caught up in a crash, but qualified 27th and showed encouraging pace.
His Cup Series return will take place on March 26.
"I had a fantastic time in NASCAR," said Raikkonen.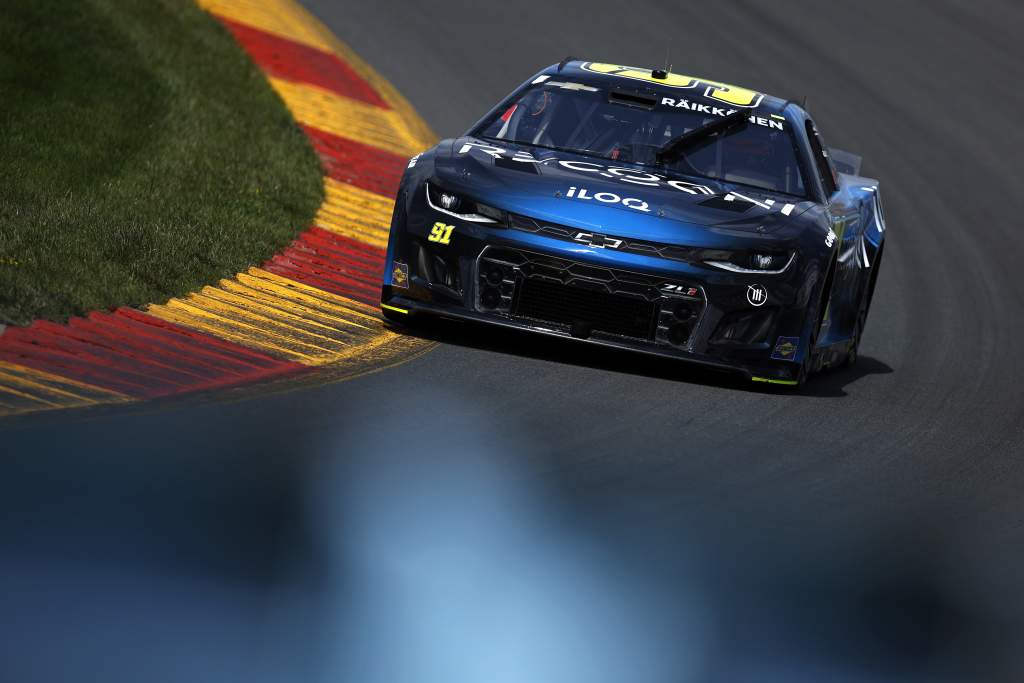 "There was a lot to learn in a very short amount of time, but everyone was very helpful, the competition was a big challenge.
"This time I get to race on a track I am familiar with so there won't be as steep of a learning curve. I want to have fun, but also do as well as we can."
Raikkonen ended a five-year winless run to take victory for Ferrari at COTA in 2018, his last season with the team before two seasons at Alfa Romeo.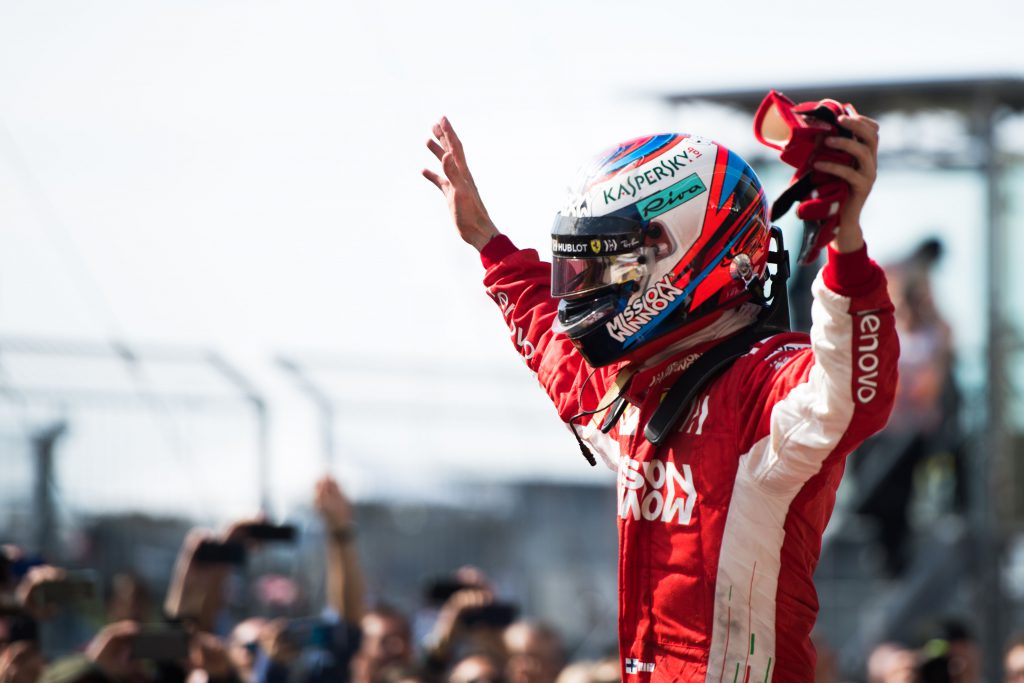 He had competed in NASCAR's second and third tier series while on a sabbatical from F1 earlier in his career.
COTA will also give another driver a chance at NASCAR, with IMSA champion Jordan Taylor driving the #9 car usually steered by Chase Elliott.
Hendrick Motorsports' 2020 Cup Series champion Elliott is recovering from a broken leg in a snowboarding accident and is expected to be out six weeks.
Taylor has been a driver advisor to the Garage 57 Le Mans entry – driven by Jimmie Johnson, Jenson Button and Mike Rockenfeller – which is utilising a Hendrick Motorsports-run current NASCAR Cup Series car with modifications.
Taylor is a class winner at Le Mans alongside his IMSA commitments, currently racing a Chevrolet GT car.
NASCAR has raced three times this year already, with Ricky Stenhouse Jr winning the Daytona 500, while Kyle Busch started his new life at Richard Childress Racing well with a win at Auto Club. Hendrick's William Byron won last weekend at Las Vegas.
The Cup Series points leader is Raikkonen's Trackhouse team-mate Ross Chastain, who shot to fame last year with his 'hail Melon' overtake in the Martinsville race – which drew widespread attention for its audacity.
We decided the Hail Melon Wall should be preserved…. Was only right to give @RossChastain the honor of removing it. 💪 pic.twitter.com/YVxLDPDjQF

— Martinsville Speedway (@MartinsvilleSwy) March 7, 2023
The controversial move has since been outlawed, and earlier this week Martinsville confirmed the wall Chastain hit is being preserved and awarded him with a piece of it.