McLaren's disastrous no-score in Formula 1's season opener was caused by a wiring problem and a pneumatic leak, which wrecked a Bahrain Grand Prix that was "more encouraging" than expected.
Oscar Piastri's F1 debut lasted 13 laps as an electrical issue started interfering with his gear shifts then resulted in a car shutdown that could not be resolved by a steering wheel change as hoped.
Team-mate Lando Norris ended up two laps down after battling a problem that started early on and required regular pneumatic top-ups.
"The steering wheel change didn't fix the problem because we see that the electronic damage is farther down the line, around the steering column," said McLaren team principal Andrea Stella.
"So, the steering wheel wasn't the problem. It was a problem with the harness probably.
"We are investigating, it was not fixable in a short time."
On Norris, he said: "There was a pneumatic pressure leak on Lando's car, we discovered this leak relatively soon in the race.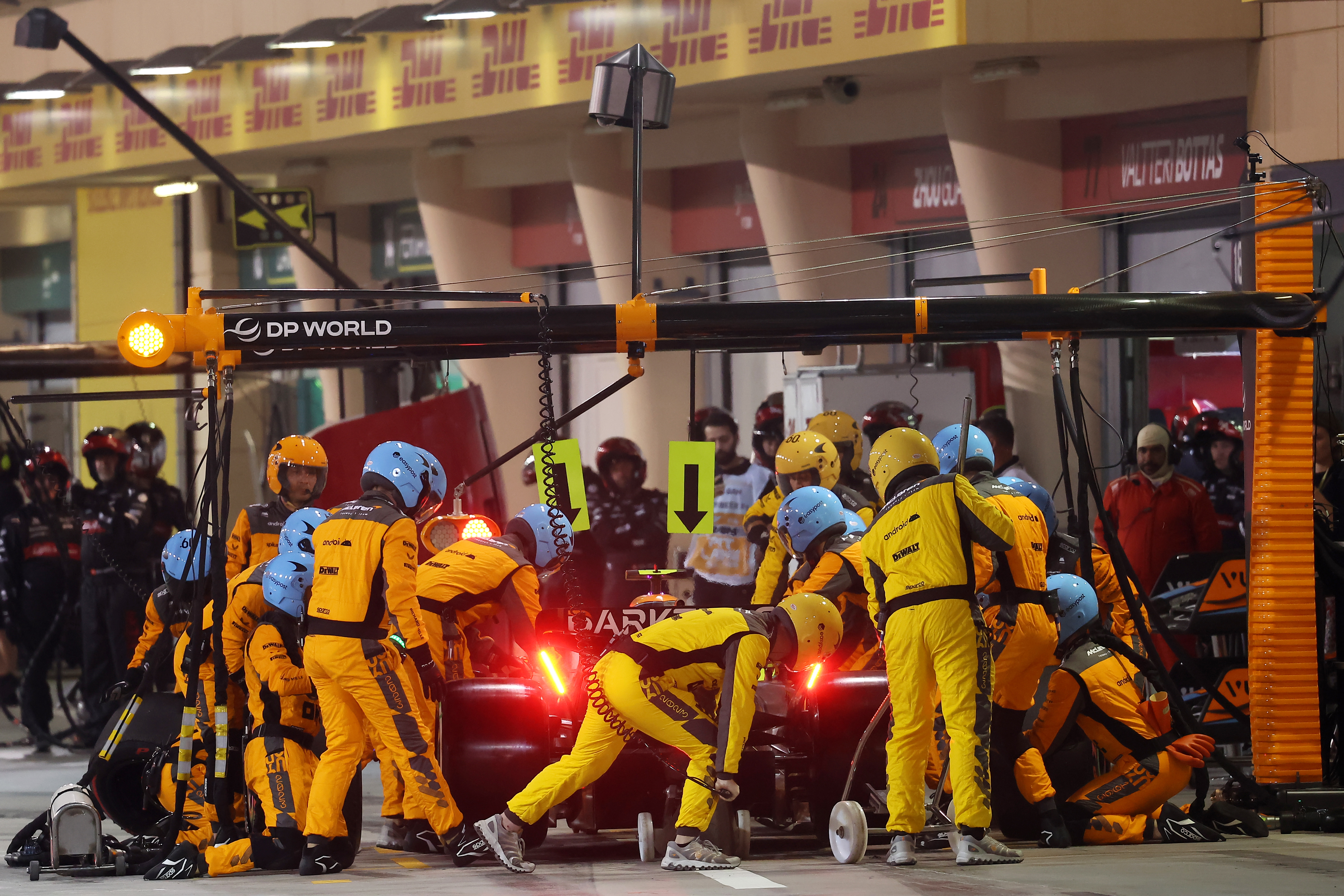 "And then we knew that it was possible to do only 10, 11 laps each time before having to refill.
"So, we decided to stay in the race, we decided to try and stay at least within one lap from the leader in the last 10 laps. And then if there's a safety car, try and see if there's an opportunity.
"But it meant that we did six pitstops!"
Norris joked that this was the main silver lining for McLaren and felt that his race started to regress from the first corner onwards, after a good start moved him into the top 10.
But actually he and his team boss felt that the problem had ruined a race that was stronger than predicted.
McLaren has been managing expectations since the launch of the MCL60 because this version of the car is the result of an old development direction that was abandoned late last year.
A revised, much stronger design is due to arrive at the fourth race of the season in Azerbaijan, with some upgrades in Saudi Arabia and Australia before then.
McLaren expected to be in the second half of the midfield and that was effectively confirmed by Piastri's Q1 elimination in Bahrain and Norris's narrow progression to Q2.
But Norris eventually qualified 11th and McLaren believes he and Piastri would have both been in contention for points based on how the car's race pace played out.
Stella reckons that suggests work done over the winter to improve how the chassis works the tyres has paid off, even for the launch specification.
"The race was more encouraging than I would have expected," said Stella.
"I thought before coming here I thought Q3 was difficult. But also points would have been difficult.
"But actually we could see that they were up for grabs more easily than I thought.
"The other element that we have to acknowledge is that not only the midfield is even tighter than last year but it is even racing closer to the Aston Martin and Ferrari – without the safety car, I'm not sure there would have been people one lap down without issues.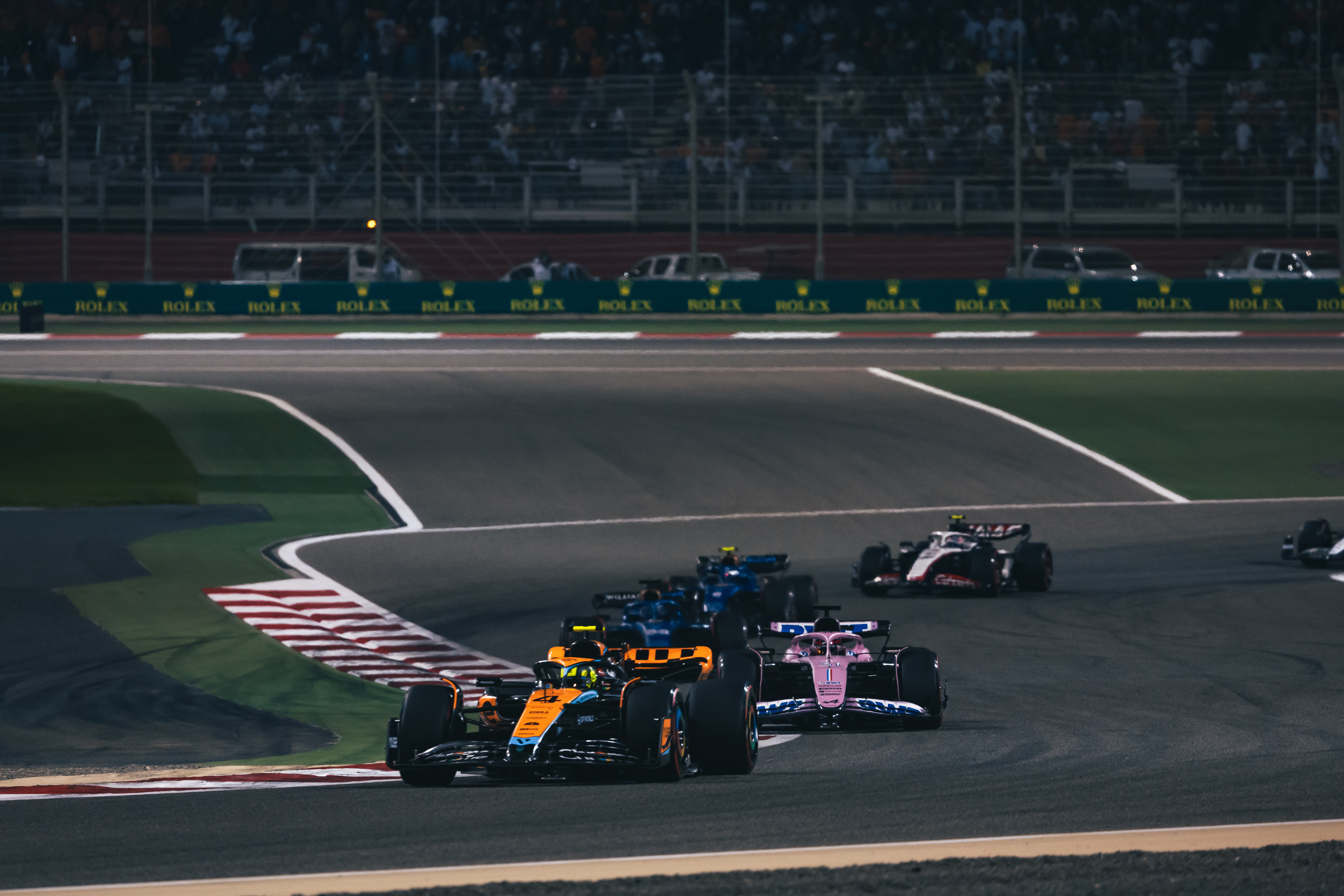 "I think if we race well, if we can improve the car by a few tenths like we plan to do, then we can have some enjoyable races."
Norris also believes McLaren can target points in Saudi Arabia and Australia, which also feeds his optimism for what is to come later in the year with an improved car.
"We should have scored points today," he said on Sunday night in Bahrain.
"It's not as bad as everyone expected before the season, it's not as bad as everyone was expecting before the test and before the race.
"We should have scored points today, simple as that and that's what we'll try to do next time."