Expectations are low for McLaren heading into the Formula 1 season-opening Bahrain Grand Prix, with its hopes for 2023 pinned on an upgrade package that's due to be introduced in Azerbaijan at the end of next month.
Lando Norris says that upgrade package will bring the car to the level it should have started the season with if it wanted to deliver on its ambitions.
During testing last week, McLaren CEO Zak Brown admitted McLaren had missed some of its development targets. Team principal Andrea Stella subsequently confirmed "aerodynamic efficiency" was the primary shortcoming after a change in development direction was hit on late last year.
The Baku upgrade will reflect this change of direction, with the team confident it will unlock significant performance and long-term potential. In the meantime, McLaren looks mired deep in the midfield with a car Norris estimates loses 0.1-0.2s to the strongest cars on the straights.
"I hope so," said Norris when asked by The Race whether the upgrade package effectively represents the real start of the season given the significance of the change.
"I never want to say too many things until those times arrive, that's one thing I know about Formula 1. But at the same time the season will start now, it's as simple as that. As much as we want to believe it maybe starts later, it's starting now and we're behind where we should want to be.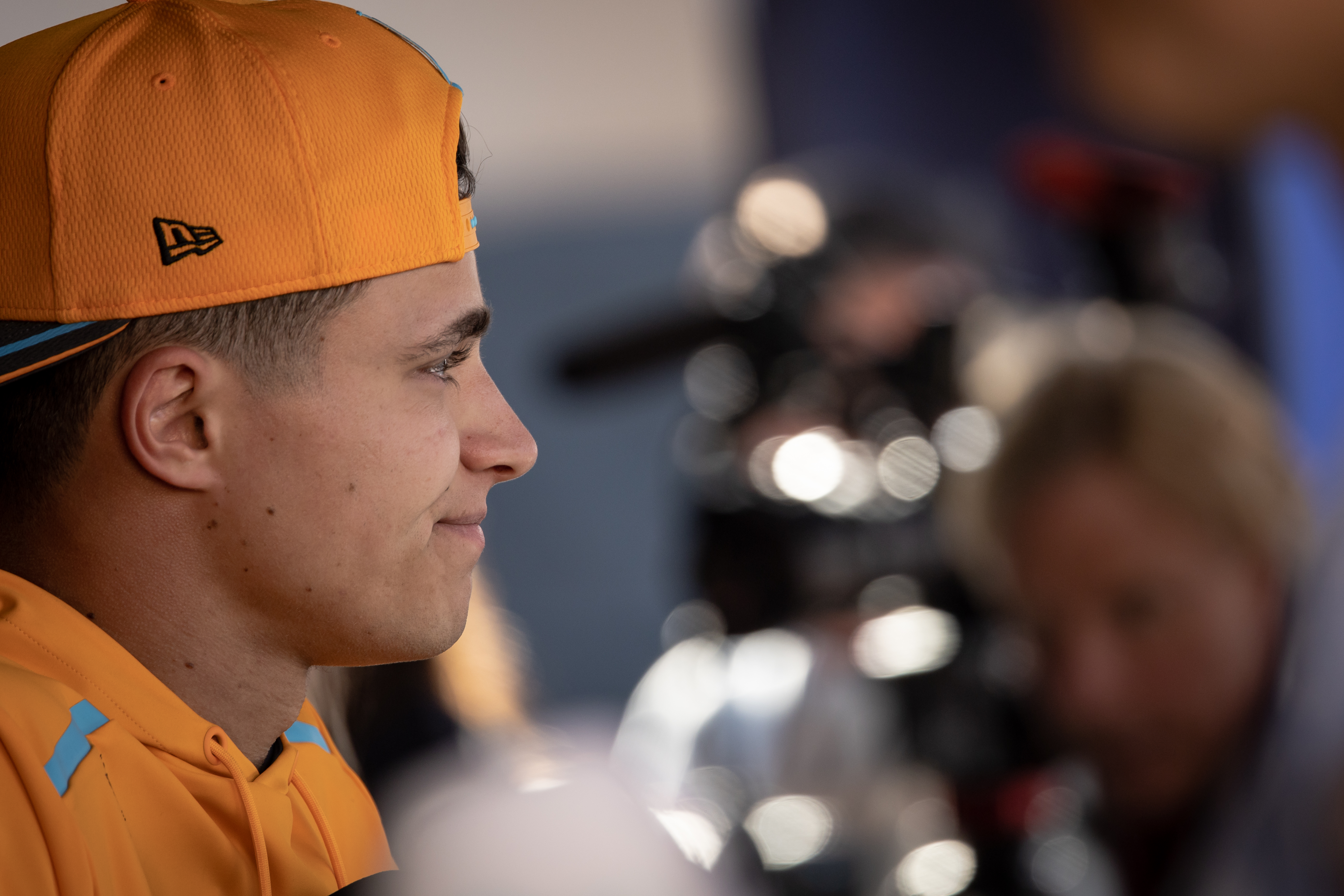 "What we're going to have in Baku should be what we started the season with. If you want to be a top team, we should have started the season with those kinds of parts which are coming.
"Until then, we'll just do the best we can to make the most of what we have now. It's the same as every other team and what their objectives are. So I think no matter where we are, if we are 10th, if we're 15th, whatever, we remain optimistic that we can make progress later on in the season."
Norris's low expectations for the first three races of the campaign were not the consequence of what happened in pre-season testing given the car performed as expected – but rather the late change of development direction
He said he knew it was going to be a tough start to this year at the end of last season.
"Three months ago," he said when asked at what point he realised it was going to play out this way. "We knew then exactly the car we were going to have, how much downforce we were finding and so on.
"I think we'll still have a better start to the season than last year, so I think that's a step in the right direction. But we're not happy.
"I guess we're the fifth best team, sixth best team, seventh place team, whatever. We want to be taking steps forward and not in any way taking some back."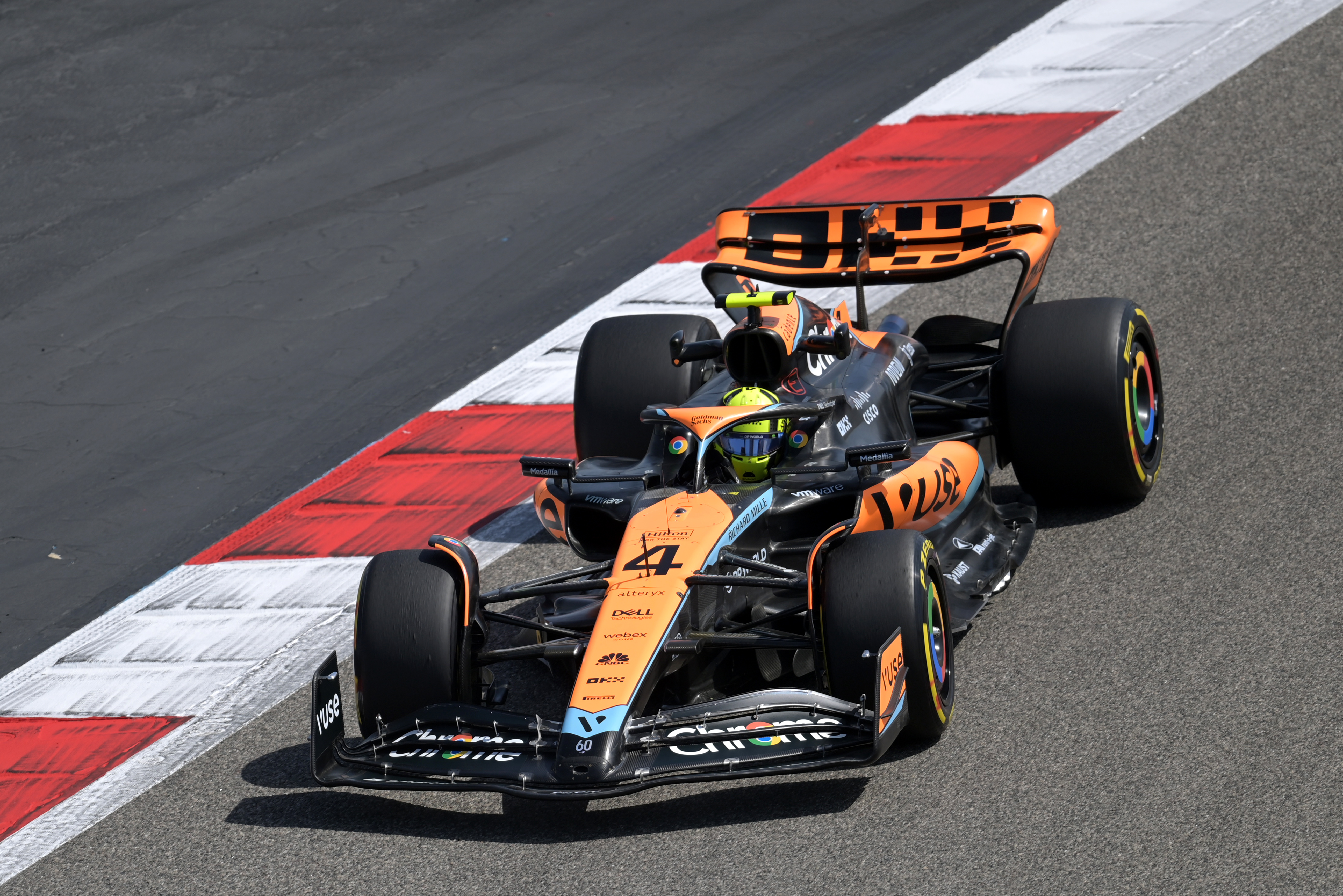 Norris expects the midfield pack to be "more compact, more competitive" in terms of the performance spread, which at least means McLaren can aspire to make quick progress once the upgrades appear.
But until then, it is battling against a car that is not only deficient in downforce compared to where it would need to be a midfield-leading car, but also struggling for balance.
This problem was visible from trackside during testing, with the McLaren looking like one of the trickier cars to drive.
"It's a mixture of two things," said Norris of the deficiencies of the car. "One is the general balance and two is overall downforce.
"Overall downforce kind of fixes, I'd say, 90% of the problems, but to take that final step there are other things on top of it.
"We're in a reasonable position to start the season, I just don't know the specifics of numbers and so on and where we're going to be. We have similar limitations to what we did last year, but I think this year, we have a clearer plan on how to tackle those changes than what we did last season."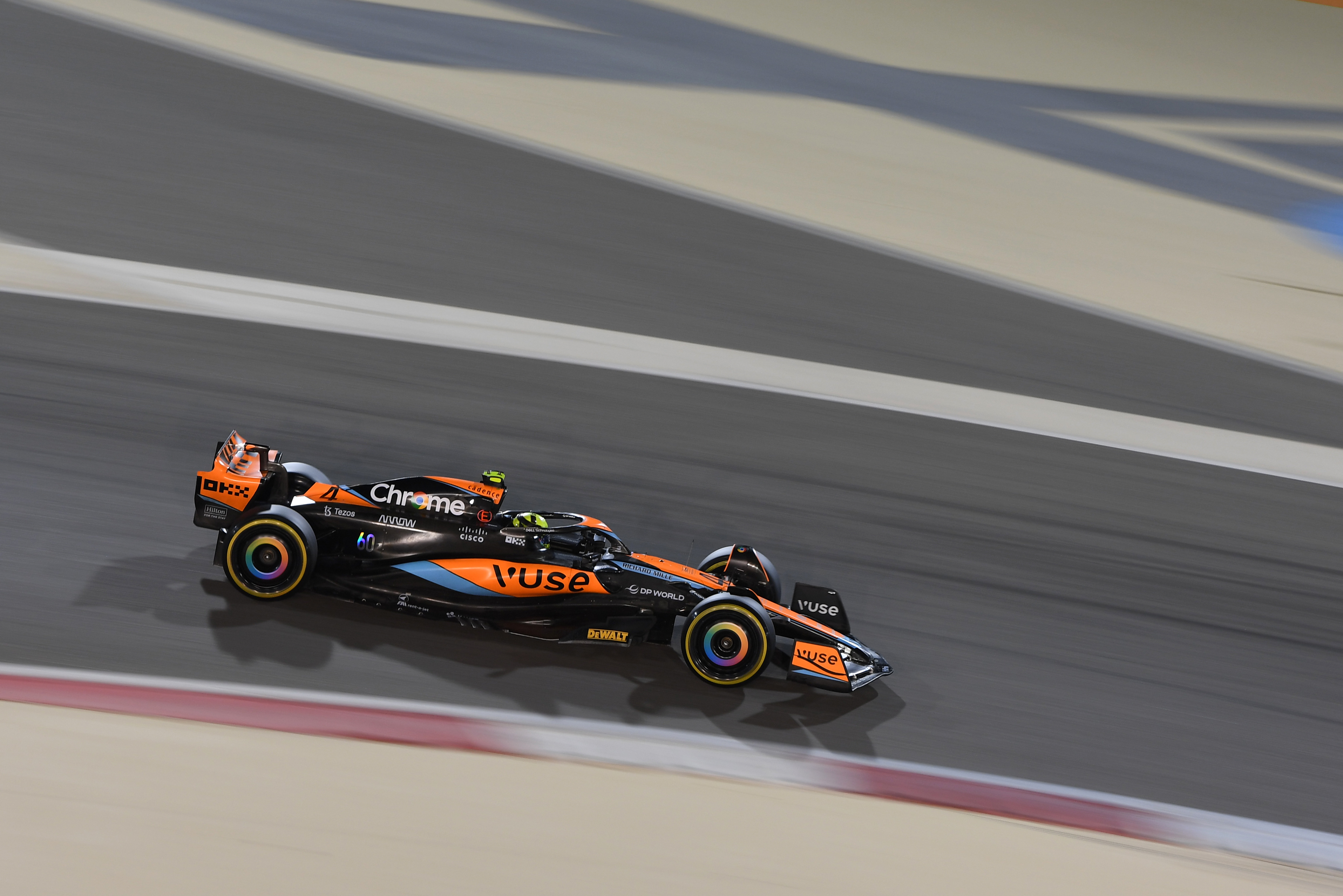 Last season's troubles were very different, with McLaren beset by brake cooling problems that limited its running in Bahrain testing. It had an interim fix in place by the time the race in Bahrain came around and was back in the points for the second race in Saudi Arabia. That was followed by Norris and team-mate Daniel Ricciardo finishing fifth and sixth in Australia as McLaren re-emerged as a threat for fourth in the constructors' championship, a position it ultimately lost to Alpine.
This year, the direction is clear and it's all about the upgrade that will be introduced at the end of April, which Norris hopes can still make it possible to aspire to end this year as a top-four team.
"It's simply is to see the plan that we have in place be executed [in terms of] our targets, our numbers and everything," said Norris of the team's objective for the season. "We have the plan, we have a lot of what we need.
"Of course, we still know that the [new] windtunnel's coming, the simulator's coming, those are two things that will definitely help us take another step forward. But we need to do more with what we have now already, so [we need to] at least [make] some progress and end the season in a better way than where we started and see progress from the things that we have coming.
"That's what we want to achieve as a team and we want to end as a top four team. I think that will give us a big boost of confidence to go into '24."
The key sentiment Norris expressed there is the need for the team to do more with what it already has. His commitment to the team until the end of 2025 was predicated on the major infrastructure projects boosting the team's potential and allowing it to re-emerge as a frontrunner.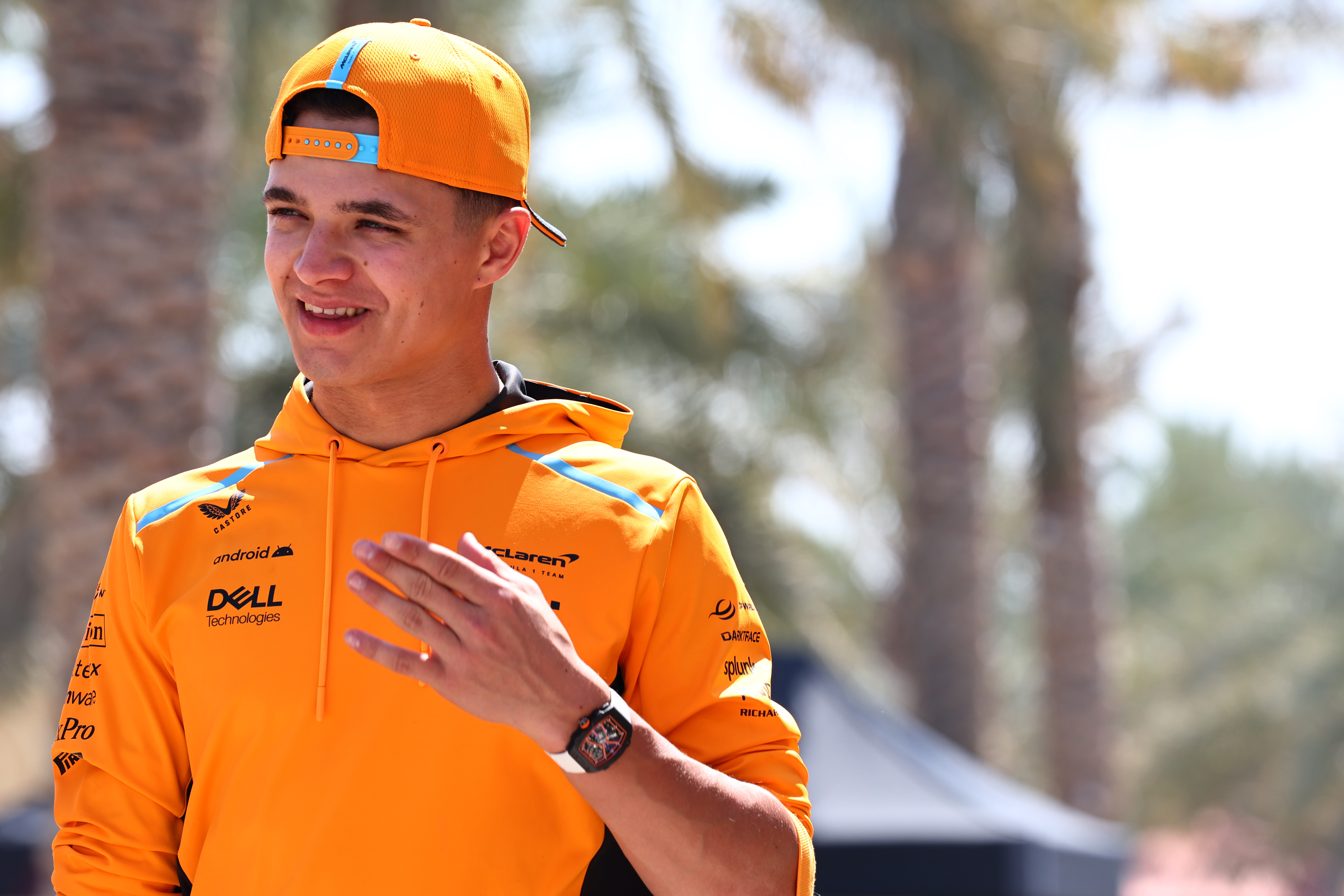 If the Baku upgrade doesn't get McLaren back on track as expected, potentially that whole timeline for re-emerging as a frontrunning force is threatened. If it does then it still has 20 races to make up the ground lost early on.
That's what makes the opening three races of 2023 almost an extension of pre-season testing for McLaren. It will make the best of what it has and try and pick up a few points, but the Baku upgrade will likely define its year – and perhaps even those to follow in terms of what it says about the depth of the team's depth of aerodynamic understanding.