As McLaren prepares to launch its MCL60 2023 Formula 1 car on Monday, the furore over its swoop for Alpine junior Oscar Piastri to replace Daniel Ricciardo for this season seems a long time ago.
Some might even have forgotten the day just over six months ago when Alpine's announcement that Piastri would graduate to its race team to replace shock Aston Martin mover Fernando Alonso was quickly followed by a bombshell tweet from Piastri saying he had no intention of taking that drive and Alpine had acted without his consent.
It soon emerged that he was in talks with McLaren to take the struggling Ricciardo's place, and while the subsequent row was being resolved in McLaren's favour, Alpine chiefs such as team principal Otmar Szafnauer and brand CEO Laurent Rossi had no qualms about attacking Piastri for perceived disloyalty.
While the contract fallout revealed that Alpine had not exactly taken care to safeguard its position regarding Piastri – and its desire to place him at Williams for at least a year had not appealed either – the Alpine bosses argued that Piastri should've felt duty-bound to stick with their team given its support of his rise towards F1.
Bar an interview with the small group of media who hung on for the post-season Abu Dhabi test at which Piastri made his public McLaren F1 debut, the 21-year-old has had a relatively low profile since the controversy.
That will change when McLaren launches the car he and Lando Norris will race this season, and even more so through test week and into Piastri's grand prix debut.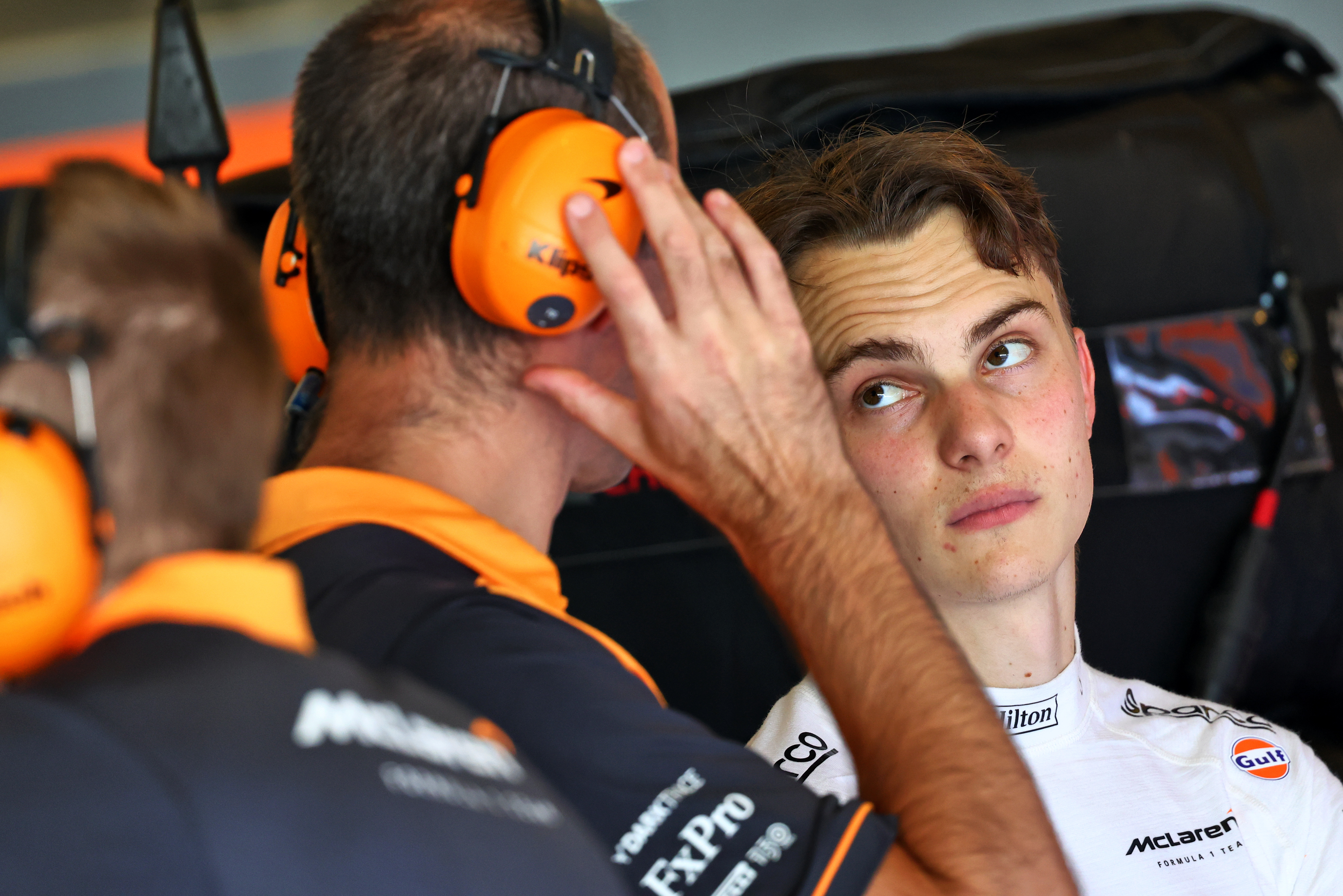 And ahead of that, on a recent episode of The Race F1 Podcast, Scott Mitchell-Malm issued something of a plea to Piastri's detractors:
"The bit about the Piastri narrative that I've just not been a fan of for months now is this idea that he was in any way underhand or the villain of the piece, in terms of turning his back on Alpine to join McLaren.
"I really dislike the notion that he now has to prove that he's a decent guy, that he is actually loyal, that he's not nefarious or anything like this. Because part of the expectation and scrutiny on him this year will be because of the infamy that he achieved before ever even doing so much as a Friday practice session in 2022.
"I feel like there's an unfair weight of expectation on him in that regard. Obviously what he and the management team around him did was aggressive in terms of manoeuvring him into the best and most competitive position that they saw as possible. And Piastri played along with that, he did what was asked of him, he had to do things like send that Tweet out last year.
"But all he needs to do this year is just prove on track that he is a very good, high quality who was worth McLaren trying to get hold of. That's where it stops.
"This slight obsession some people have with latching on to the circumstances of last year and the perceived role that Piastri played in it – I feel that if anyone is still hanging onto that, they just need to let that go. I don't really understand it. It's a slightly weird obsession with that personal element where I don't really see that he has done anything wrong to get where he is.
"The fact is, Piastri had his integrity called into question by his then-boss – Otmar Szafnauer – and other members of the Alpine hierarchy including Laurent Rossi.
"I think for your integrity to be questioned before you've even come into Formula 1 is pretty outrageous, especially when you haven't done anything lacking in integrity really. And I think that has fuelled this narrative that people do buy into, or people that feel Ricciardo was messed around because of what Piastri and his associates did.
"There is this feeling from some people that his integrity isn't 100% known and proven. And I just don't think that is the case."
Whether memories of the whole affair swiftly fade once Piastri makes his grand prix debut, or are used as a further stick to beat him with should he struggle to get on terms with Norris in his rookie season, is about to become clear over the next few months.