"It's the year I've been needed the most, even if it's a difficult and strange year."
No, Stefan Bradl didn't rescue Honda's 2020 season in Marc Marquez's absence. No rider would've – without Marquez, the team's campaign was doomed.
The six-time MotoGP champion's arm break and subsequent setbacks relegated Honda from a potential (or, depending on who you ask, inevitable) title to a write-off year that became all about improving the RC213V for Marquez's return and bedding in his brother.
Though that paved the way for an enthralling title battle that Honda wasn't part of, it should go without saying that the senior Marquez's spell on the sidelines has been a terrible shame, not just from a personal standpoint but from a sporting one.
He was incredible in 2019 and we can feel short-changed over not getting to see more Marquez magic the year after, beyond his ultimately doomed charge in the Jerez opener after his initial error.
Yet Marquez's injury also gave a fellow rider a shot at correcting a sour end to their full-time MotoGP career, and though Bradl scored just 27 points in his absence that did not tell the full story.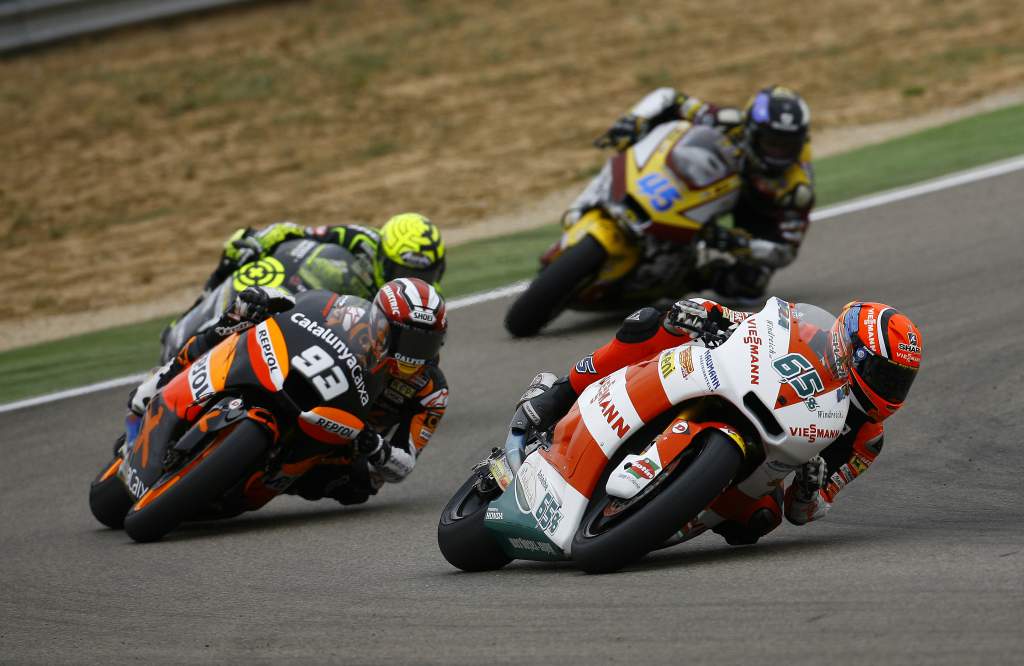 After beating none other than Marquez to the Moto2 title in 2011, admittedly aided by an erratic and crash-strewn campaign by the future MotoGP legend, Bradl spent his first three premier-class seasons with Honda satellite squad LCR.
There was one pole, and one podium, but he never really broke out as Honda's faith was depleted and he was ultimately dropped.
And from there his racing career became nomadic – he never gelled with the Yamaha fielded by Open class Forward Racing team, and failed to find a permanent home in Aprilia.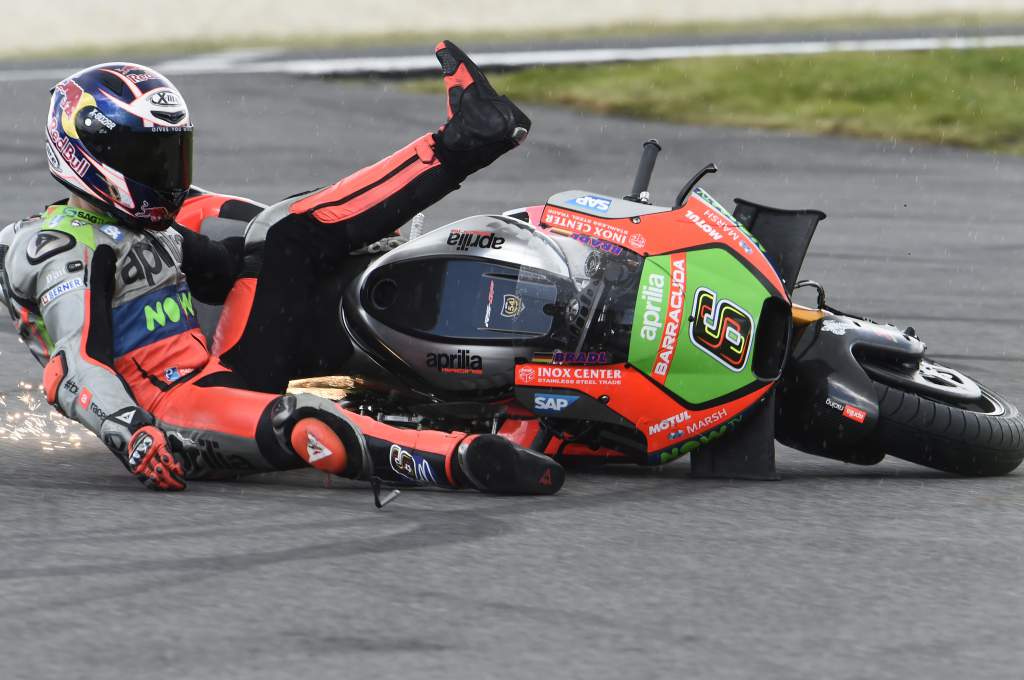 Bradl's sole full season on the RS-GP, a bike that has revitalised Aleix Espargaro but has done little for anyone else who has ridden it, yielded twice as many points as last year's efforts on the Honda, but was a much bigger disappointment.
Bradl and Alvaro Bautista combined for a credible 2016 line-up on paper, yet both fell out of favour – memorably scolded publicly by Aprilia and its owner Piaggio Group for a pair of jump starts in Austria, and jettisoned at the end of the year.
Five years in MotoGP is still plenty for the average rider, but it seemed an ignominious end to Bradl's career as a premier-class full-timer, especially as it subsequently never came together for him in World Superbikes either.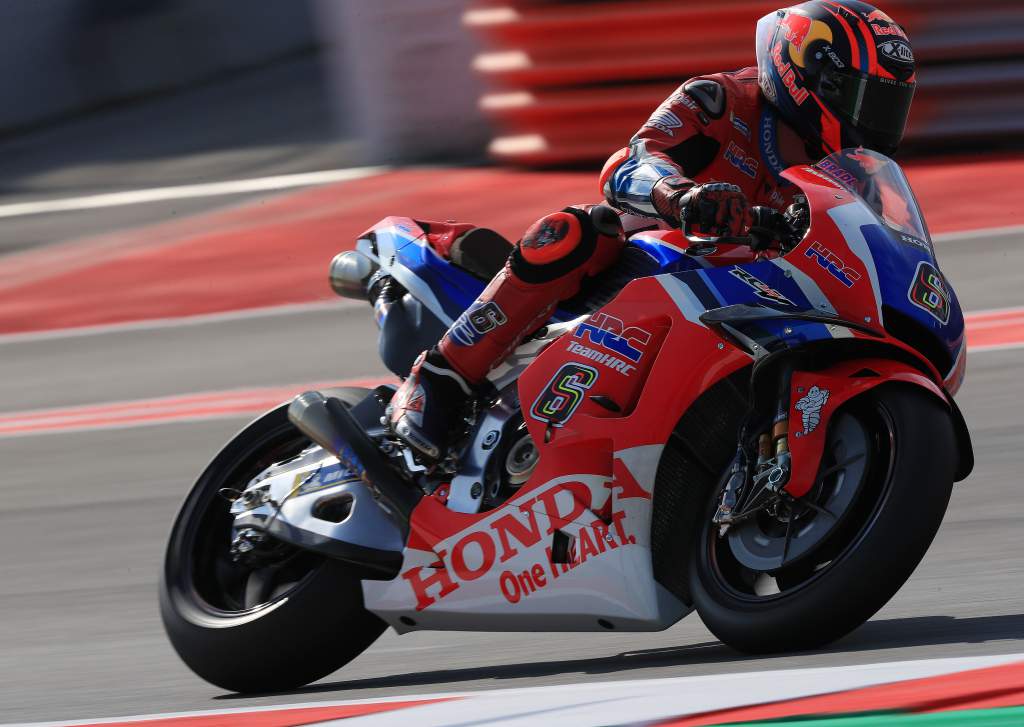 As Honda's designated MotoGP test rider since 2018, Bradl clearly earned the favour of his former Moto2 title rival Marquez, who publicly backed the German when there was speculation he could be replaced in the role by Casey Stoner.
And though the results of other Honda riders basically plummeted in that time, Marquez went from strength to strength on RC213Vs Bradl helped develop.
Then Marquez got injured immediately as the 2020 season began after the COVID-19 lockdown, and Honda had to give his bikes to someone else.
Of course that someone was Bradl – in a much better position than the average rider given his level of familiarity with the famously recalcitrant and difficult Honda MotoGP bikes, but still someone who was in no way preparing for a sudden full-time MotoGP campaign to be thrust upon him.
As his unexpected 12-race season began at Brno, Bradl "suffered a lot, without preparation or a long time riding the bike", having spent nearly half a year off the RC213V.
He felt it took him the better part of the campaign to catch up to where the full-time riders were in terms of preparation, and though it was hard to not to see that as a convenient excuse at the time, the way the season transpired lent significant credibility to Bradl's claims.
But back to that start – it was really rough. Bradl and rookie team-mate Alex Marquez would regularly find themselves in positions Repsol Honda bikes just generally shouldn't be, especially in qualifying, and though the rookie did pick up a few opportunistic points finishes, Bradl's points account remained empty through August and September.
"To arrive in this narrow window where the Honda is working at the moment is quite difficult" :: Stefan Bradl
"Better times will come, I'm sure," Bradl said at the time. "I have shown, Honda has shown, that we have a lot more potential.
"Last year I was doing four races [as injury stand-in], I finished every race in the points, I was much more competitive. This didn't change, I'm hoping we can be much better in a short time, so we'll keep pushing and not be sad.
"At the moment it seems like Honda was not the most competitive bike but as you know Honda is a winning character, we know what we have to do."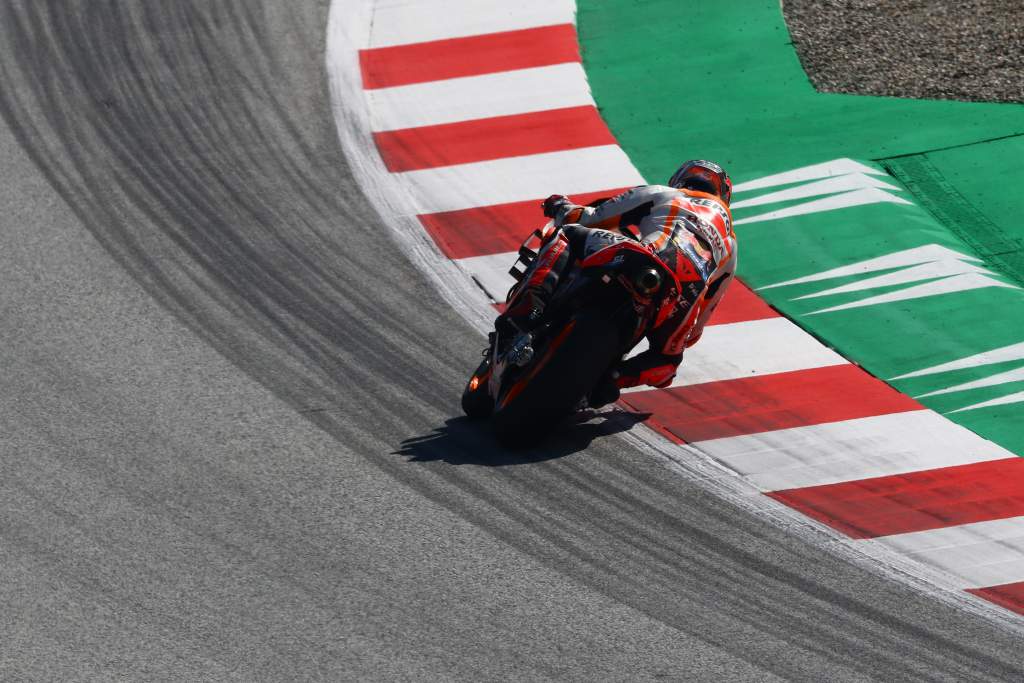 By that point it was clear that it was not just Bradl who was struggling in the Honda camp. The new Michelin rear shook up the pecking order in 2020, and while Ducati was clearly the worst-affected, Bradl posited that Honda was suffering too.
"The Honda became more difficult to ride, this is for sure. To arrive in this narrow window where the Honda is working at the moment is quite difficult for me," Bradl explained.
"You arrive to the limit, and then you change, you work with the bike, you try whatever, but you don't get the results, in terms of performance.
"This was a bit different in the past. And actually the new tyres of Michelin, the new construction, didn't help Honda – so this window is even more narrow.
"We have to be very precise in the setting, to analyse correctly what we need to do to make the tyre situation and the riding style in that small area where the Honda is working at the moment."
Undoubtedly adding to the frustration in the works Honda camp was that the 2019-spec bike run by LCR for Takaaki Nakagami was reeling off top-10s like it was no trouble at all.
And then it tangibly and indisputably turned around. First the breakthrough came in the wet at Le Mans, where Alex Marquez was on the podium and Bradl was in the top 10. Then the rookie Marquez was suddenly one of the quickest riders during the Aragon double-header.
And finally, when the younger Marquez's form regressed, Bradl suddenly stepped up instead, scoring 70% of his season's points in the final four races, making Q2 for the first time all year in the Portimao finale and finishing seventh – his best MotoGP finish since 2016, in a race that wasn't really above average in terms of attrition.
Now, I hear what you're saying – "big deal", right?
Honda's trophy cabinet is overflowing with silverware, and all Bradl brought to the table is a few top-10 finishes. Yet context is everything.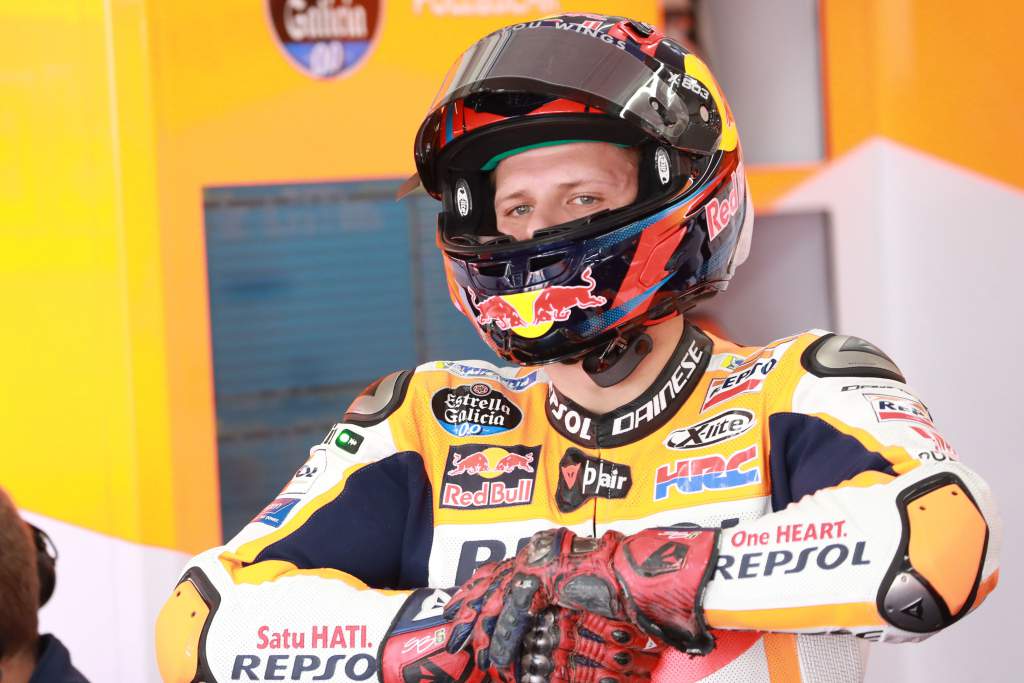 Modern MotoGP is not the MotoGP of Bradl's time – whatever bike you're riding, whatever team you're riding for, it is now super easy to be left behind if the slightest thing is sub-par.
And 2020 was not the year of the replacement rider – teams only filled vacant bikes when they really had to.
Look at Michele Pirro, who had starred during past Ducati wildcard outings but could do little with Francesco Bagnaia's Pramac bike in his 2020 stand-in rides.
Look at Mika Kallio, who would give the works KTM riders a serious run for their money during his wildcard outings in the past, yet was badly off the pace replacing the COVID-stricken Iker Lecuona at Portimao.
The counterpoint of course is Valentino Rossi's very temporary replacement Garrett Gerloff, but the user-friendly Yamaha M1 is the exception to the rule and Gerloff didn't stick around for a full weekend.
Bradl started from an obvious low point.
"It was super difficult to me in the first races, because we were, like, nowhere, and couldn't find a direction," he said when the breakthrough came.
"Also I didn't know how the team is working, and it was very difficult for everybody.
"But we started to understand each other much better, and maybe it took us a little longer than expected, but now I'm enjoying it, I can be competitive, and that's the most important, to enjoy racing.
"It's a hard challenge – the level of MotoGP, I don't need to explain to you that this is super high now. And the Honda is not the easiest bike either, but we managed to improve."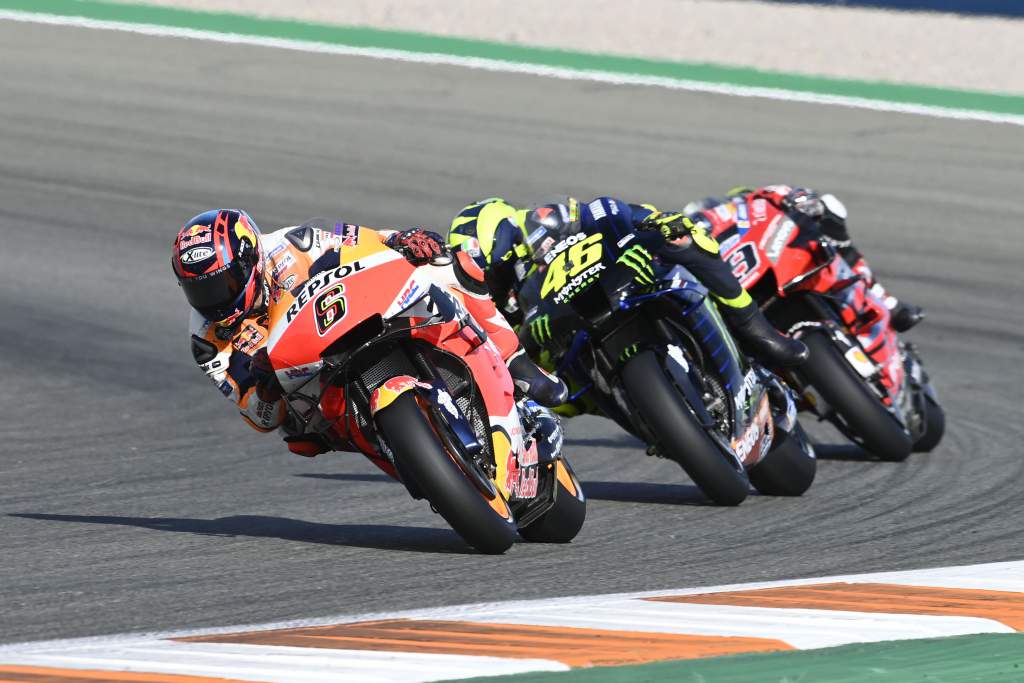 Bradl had to do extensive test work during race weekends, too – he remained a test rider first and foremost after all – and he had to miss a race due to a right arm injury after failing to correct it with a "small operation".
And yet he so clearly and obviously improved over the season, in a way that you can never take for granted, especially when you're talking about a 31-year-old veteran.
In his first five races, his gap to the front (adjusted to take into account the shortened post-red flag Red Bull ring races) was 38.9 seconds. In the five after Le Mans, it was 21.6s.
Bradl's potential deserved better than to have his full-time MotoGP career ended with a dispiriting Aprilia sacking. If it has instead ended with a seemingly less fruitful yet obviously more upward campaign in Repsol colours, he's got to be happy with that.
But it may not have ended just yet. Marquez remains on antibiotic treatment after an infection was discovered in his arm, and looks like he may yet miss a few more races while recovering.
And if he does, even with someone like Andrea Dovizioso available, it's hard to see Honda turning to a ringer that's not Bradl.
That would mean Bradl does the pre-season this time too, and should ensure he's competitive straight out of the gate in 2021.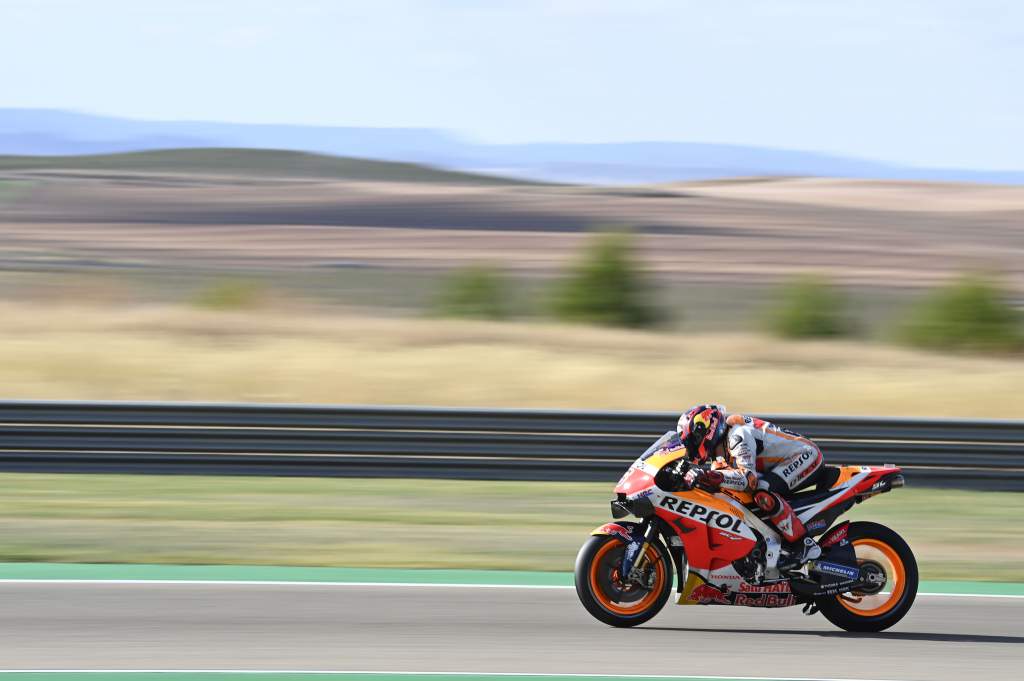 If he's not, that would deflate the feel-good story somewhat, but if he is, it would be a fitting next step in Bradl's MotoGP revival.
His primary job, of course, will not be to score headline results but to do everything to make sure Honda is back to where it expects to be in MotoGP, with new boy Pol Espargaro and Marquez when he returns.
And though the latest RC213V so clearly improved throughout 2020, the jury is still out on whether Honda's development is definitely going the right way.
But Bradl's legacy as a MotoGP rider is already improved, compared to if he'd just left the scene for good after 2016.