A MotoGP season packed full of surprises and twists is complete, so our corespondent Simon Patterson has assessed all the riders' performances and given each of them a mark out of 10 for the year.
Here are his scores and his justifications for them.
Agree or disagree? You can debate the rankings with Simon live on this page from 5.30pm UK time today – just leaves your thoughts in the comments section at the bottom of the article.
JOAN MIR
Team: Suzuki
Championship position: 1st
Best result: 1 win
Best qualifying: 3rd
Rating: 9.5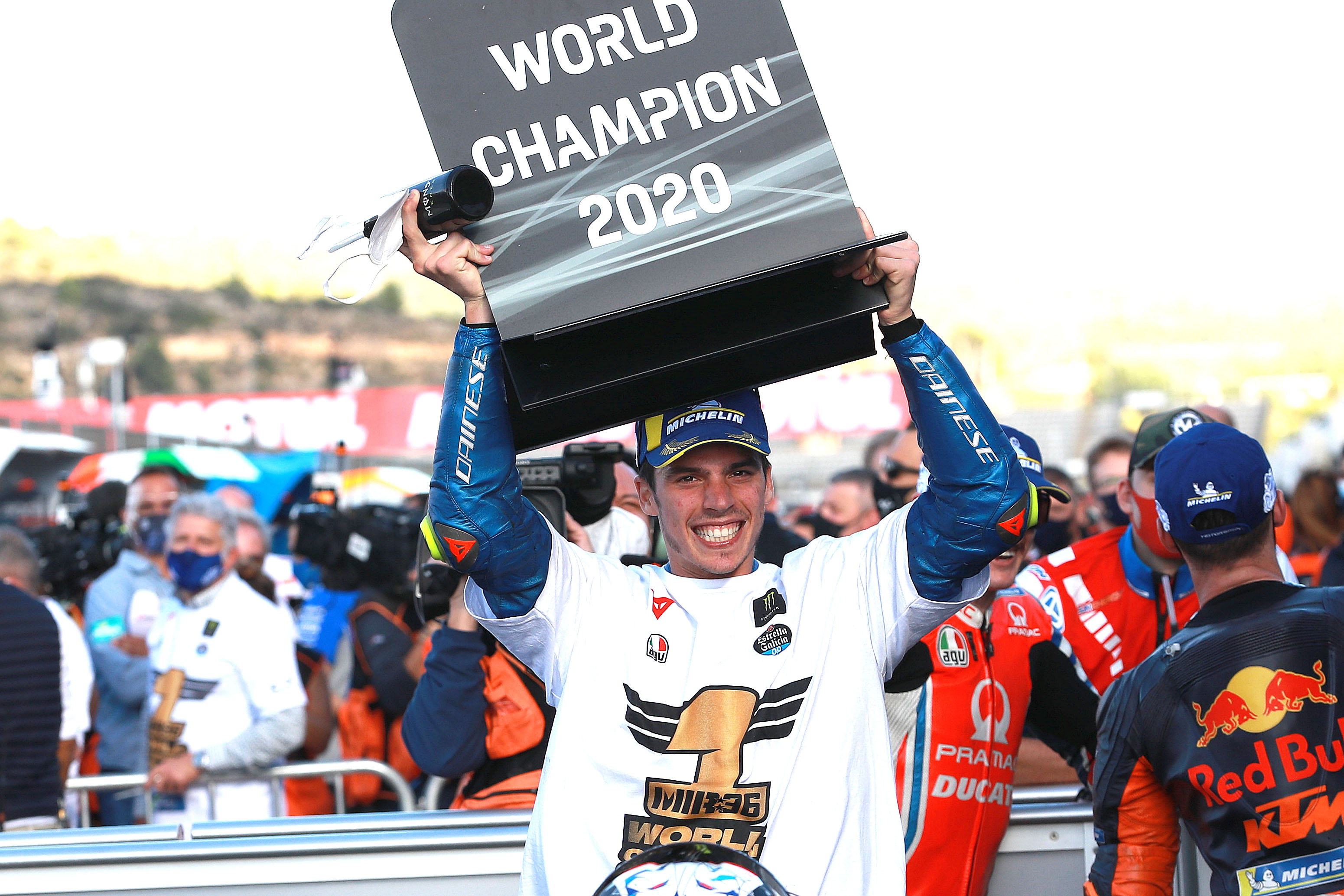 What more is there to say about Joan Mir's performances in 2020 that hasn't already been written?
An outstanding champion who used consistency early on to build up his points tally before showing us that he had the aggressiveness to win races when it came down to it.
On top of that, he's been an outstanding role model off the bike in the middle of a difficult year for everyone, not just MotoGP.
In fact, the only reason he hasn't got a perfect 10 is an early-season blip where he scored only 11 points from the opening three races.
But even the way he rallied back from that is testament to his abilities.
ALEX RINS
Team: Suzuki
Championship position: 3rd
Best result: 1 win
Best qualifying: 2nd
Rating: 8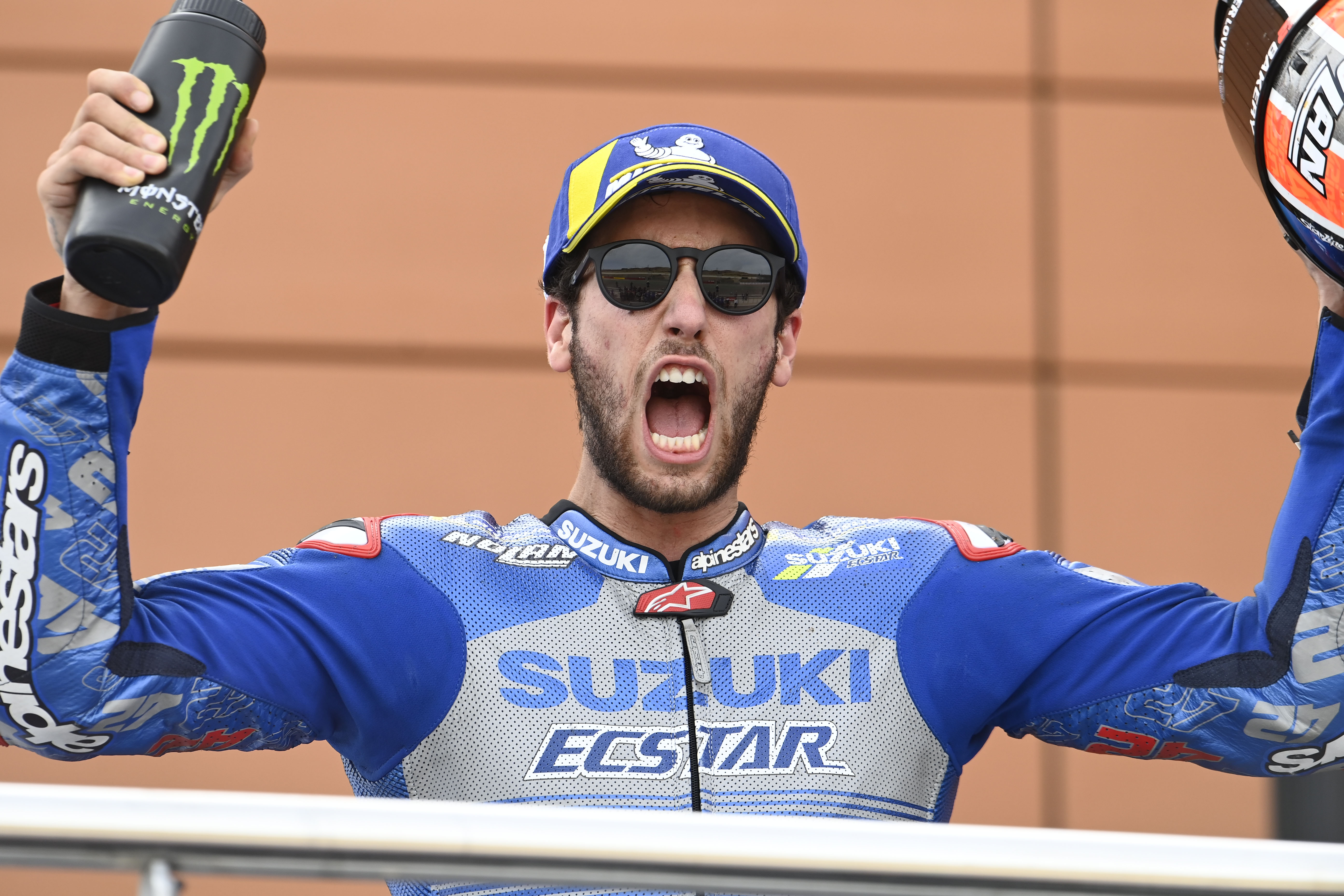 Given how badly Alex Rins' season started, he's had an exceptional year.
He was fighting for the championship until the penultimate round of the year despite a shoulder injury at the very beginning that looked to derail any such hopes. He turned that situation around into something very special indeed.
Sure, there'll be a bit of sadness that he hasn't beaten his team-mate Mir to the title, but he's shown exactly why Suzuki put its faith in him.
Next year is going to be an epic scrap between the pair for the championship.
FABIO QUARTARARO
Team: Petronas SRT Yamaha
Championship position: 8th
Best result: 3 wins
Best qualifying: 4 poles
Rating: 4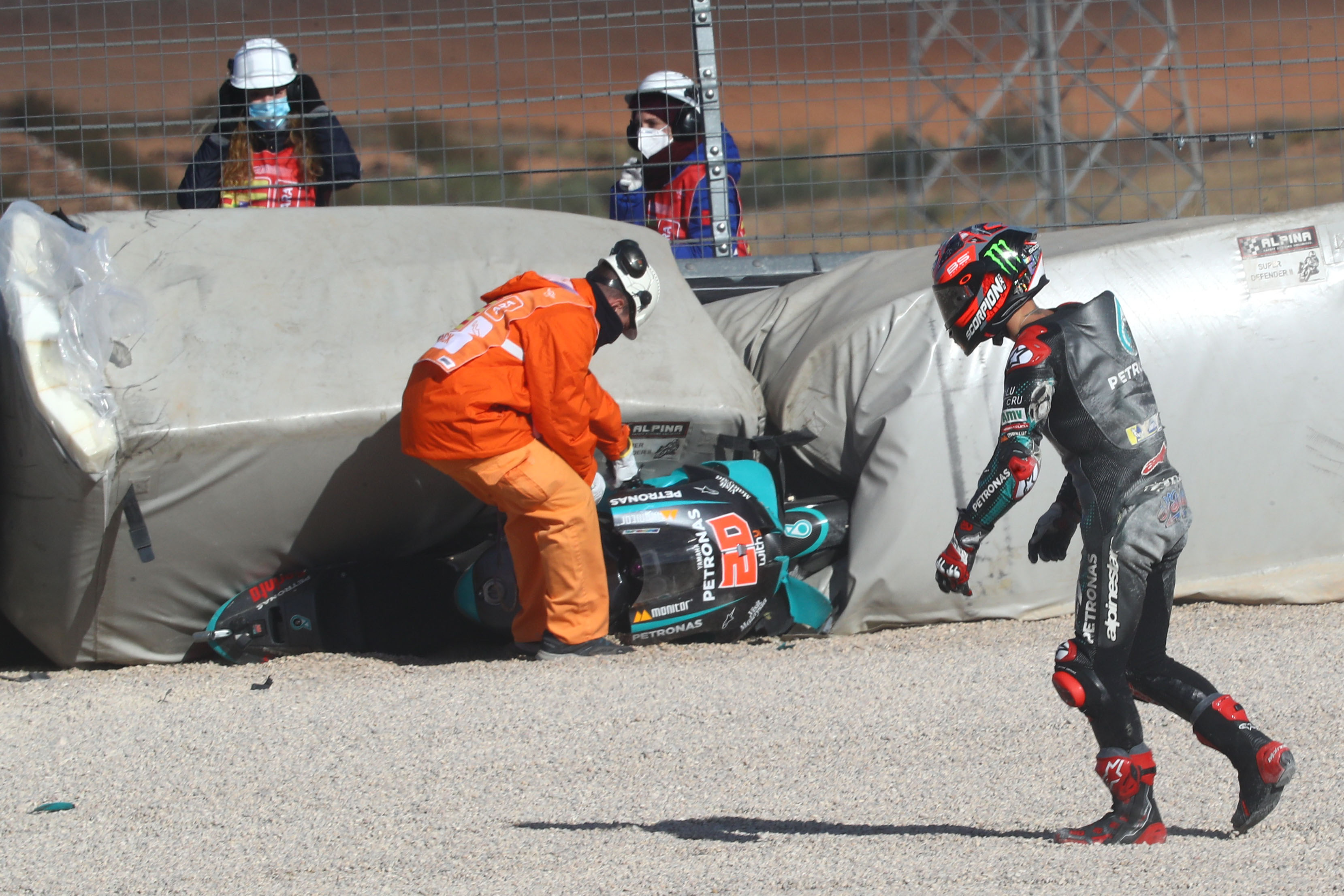 The fall from stratospheric high to subterranean low experienced by Fabio Quartararo in 2020 is something extraordinary.
Dominant victories in the opening two races of the year were followed by a series of unforced errors that halted any title chances he had in the absence of Marc Marquez.
The end result has been something of a hollow feeling to Quartararo's season, as he completely failed to live up to the hype of 2019 that his start to this year drove even higher.
Sure, he's a three-time race winner, but so much more was expected of the young Frenchman than eighth in the championship at the end.
FRANCO MORBIDELLI
Team: Petronas SRT Yamaha
Championship position: 2nd
Best result: 3 wins
Best qualifying: 2 poles
Rating: 8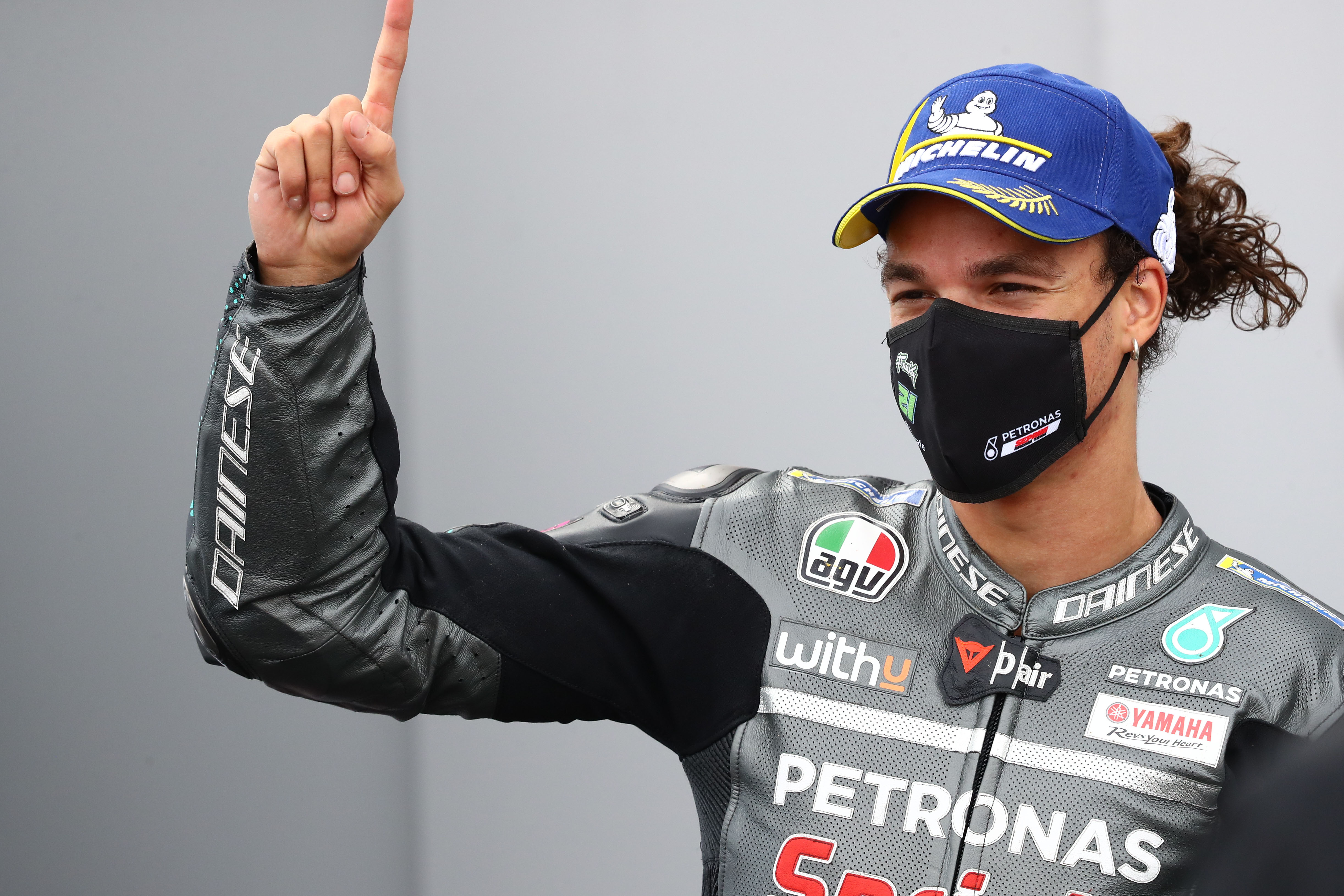 To say that 2020 is the most important year of Franco Morbidelli's life isn't too much of a stretch.
Kicking off the year demoted to second rider in a team originally built around him and not then-rookie Fabio Quartararo 12 months previously, he proved just how foolish that decision was by delivering an outstanding performance.
He proved to be a multiple race winner – something no one else but Quartararo has managed – and a title fighter until the penultimate round.
If it hadn't been for a mechanical DNF at Jerez, we could well be looking at someone different wearing the crown.
POL ESPARGARO
Team: KTM
Championship position: 5th
Best result: 3rd x 5
Best qualifying: 2 poles
Rating: 7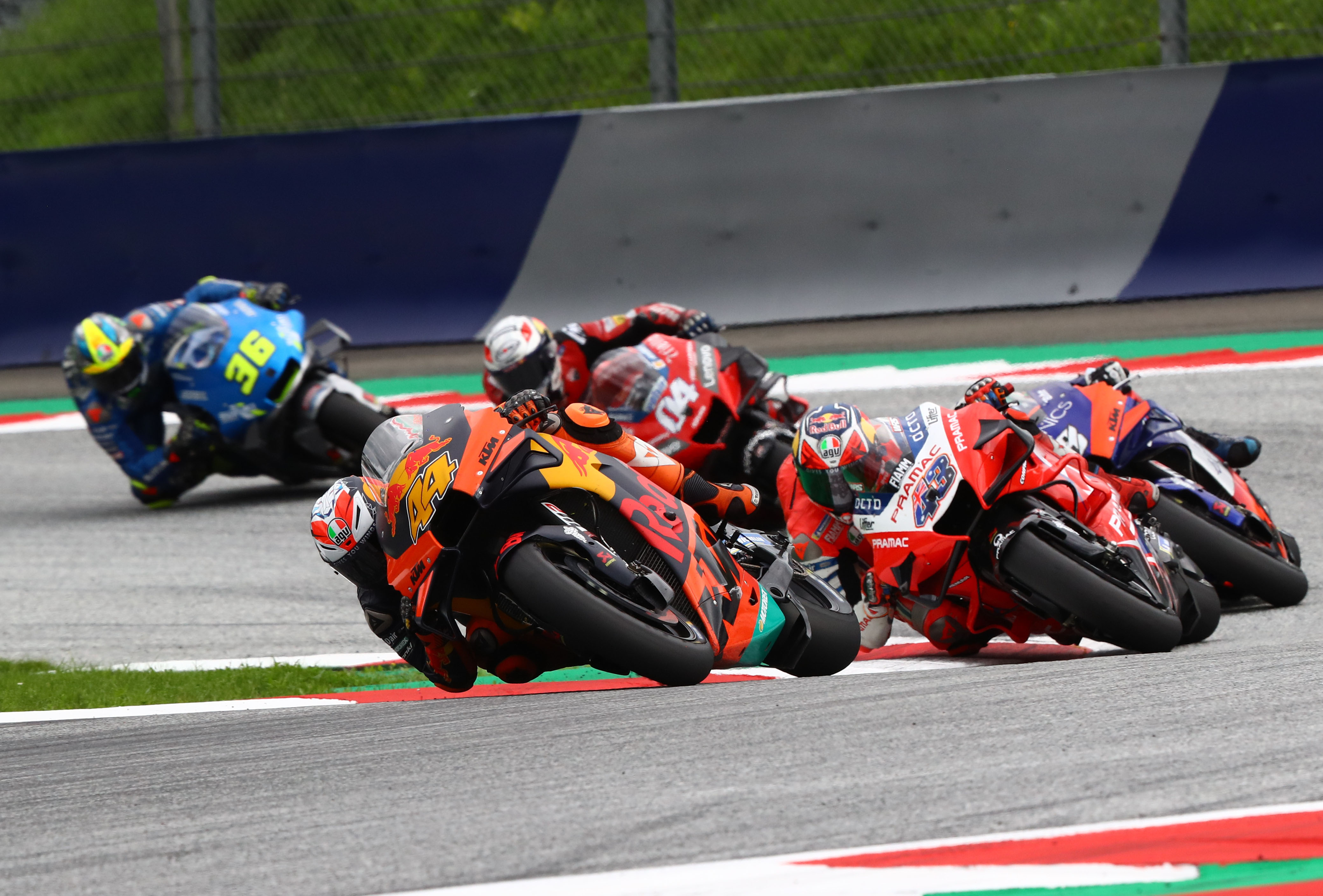 It became apparent very early on that KTM's 2020 RC16 was something a bit special.
However, just how special wasn't quite apparent until Pol Espargaro got into the swing of things.
Five podiums and fifth in the championship was nothing short of exceptional from a bike and rider combo that had scored just a single rostrum previously.
In fact, the only thing missing from Espargaro's impressive season is a race win.
After four years as a KTM rider, it's going to smart that he's off to Honda without a trip to the top step – especially as he saw both Brad Binder and Miguel Oliveira rack wins up for KTM.
BRAD BINDER
Team: KTM
Championship position: 11th
Best result: 1 win
Best qualifying: 6th
Rating: 8.5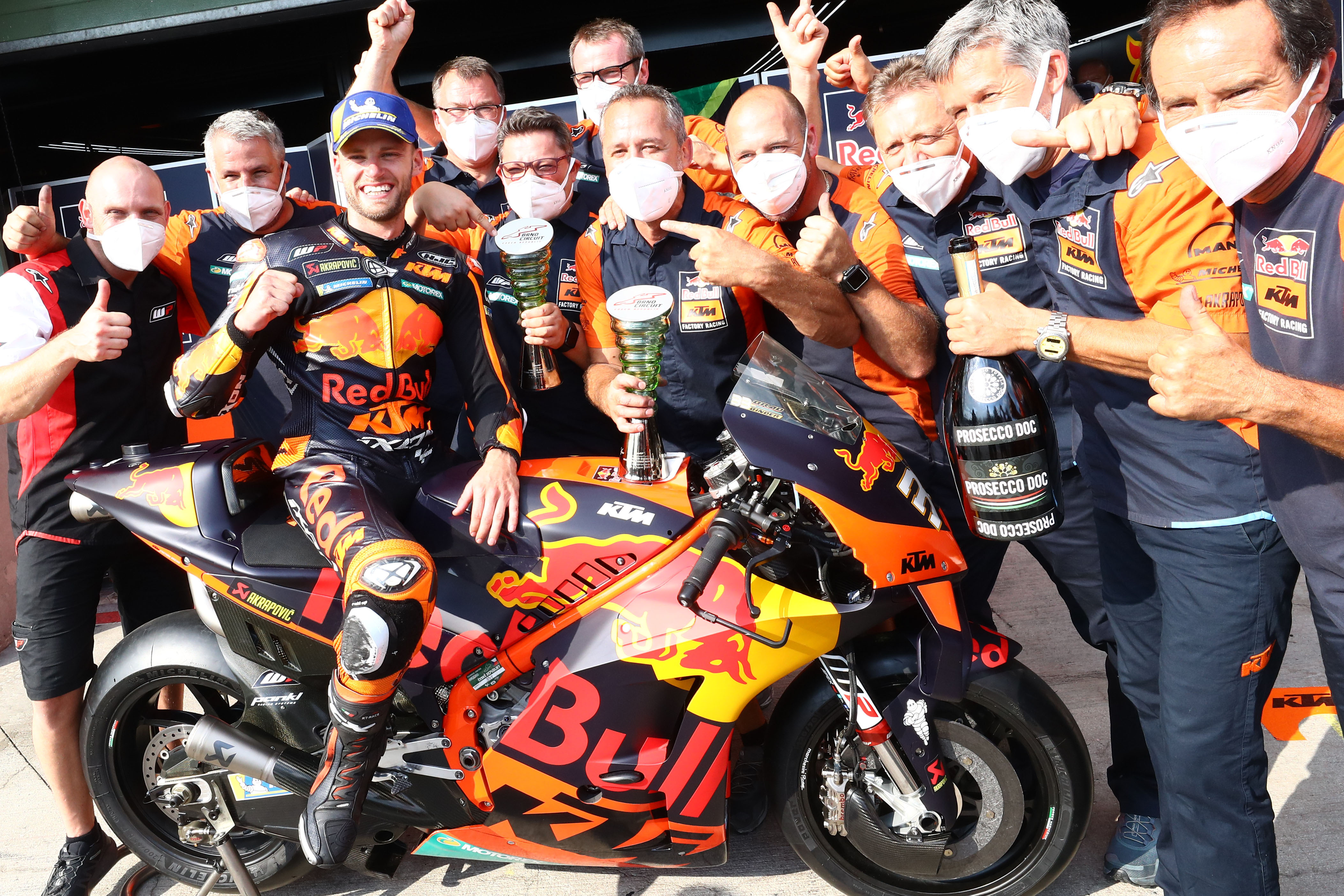 Plenty of people in the paddock expected South Africa's 2016 Moto3 world champion Brad Binder to be something special when he finally made his MotoGP debut.
But no one expected him to set the world on fire immediately in 2020, as he graduated to the premier class with lifelong backer KTM.
He didn't just set it on fire though, he burned it down, when he handed KTM its first-ever MotoGP win in only his third race in the series at Brno.
By far the highlight of an otherwise tumultuous year, it made a clear statement about his speed.
Despite not quite living up to his early potential after Brno, he's still had an exceptional debut season and has the second-highest score of anyone in this list after champion Mir.
ANDREA DOVIZIOSO
Team: Ducati
Championship position: 4th
Best result: 1 win
Best qualifying: 4th
Rating: 2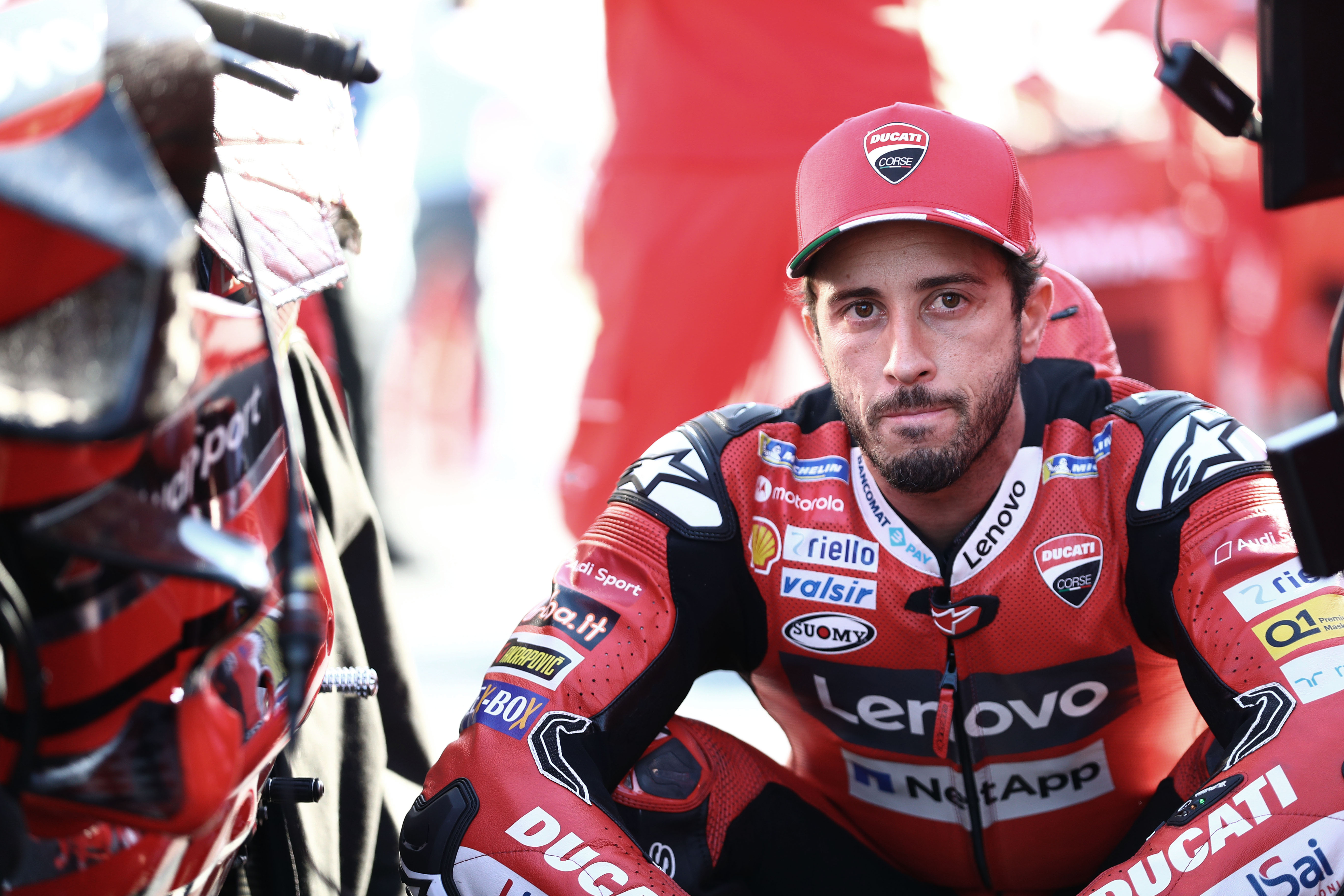 To call 2020 an unmitigated disaster for three-time runner-up Andrea Dovizioso is something of an understatement.
With him having been unable to beat Marc Marquez since 2017 but having got closer than anyone else, the absence of the reigning world champion looked like a golden opportunity for Dovi.
Instead he just got to watch his dreams turn to dust before his eyes.
With Dovizioso never finding the right set-up to understand Michelin's new grippier rear tyre even as fellow Ducati riders Jack Miller and Pecco Bagnaia made it work, the year turned from bad to worse as it progressed.
Ending up unemployed for 2021 and considering legal action against Ducati is an ignominious way to step down from the team after such a long and previously successful relationship.
DANILO PETRUCCI
Team: Ducati
Championship position: 12th
Best result: 1 win
Best qualifying: 3rd
Rating: 5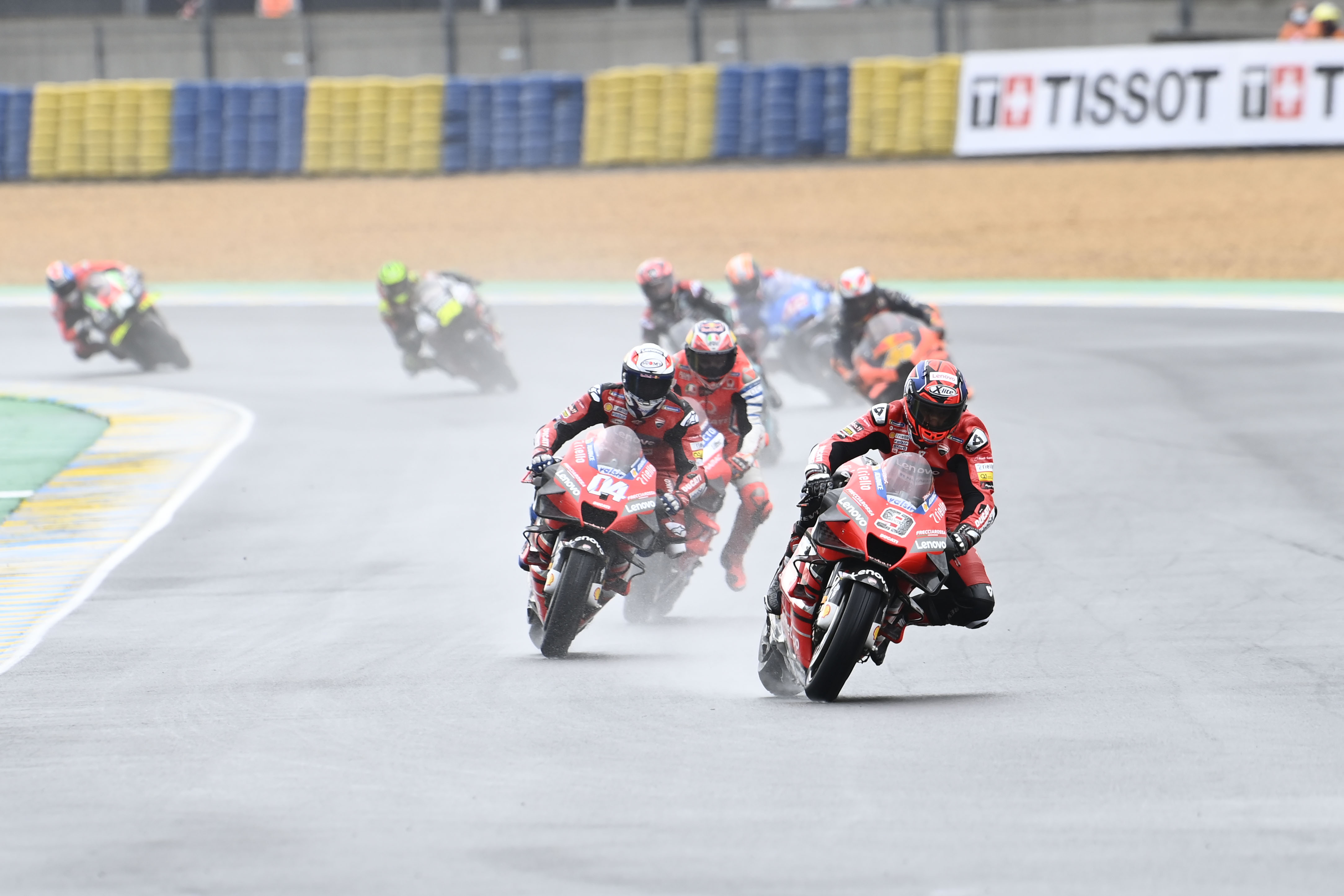 Much has been made of Andrea Dovizioso's inability to adapt to Michelin's new rear tyre, but it's been an issue that affected team-mate Danilo Petrucci just as badly.
That and the subsequently toxic atmosphere that has erupted in the Italian team's pit box have both taken their toll on his season.
With a single victory in wet conditions at Le Mans to show for an otherwise disappointing year, Petrucci will be one of the guys who has been counting down the days left in 2020 as a KTM beckons for next season.
JACK MILLER
Team: Pramac Ducati
Championship position: 7th
Best result: 2nd x3
Best qualifying: 2nd x4
Rating: 6.5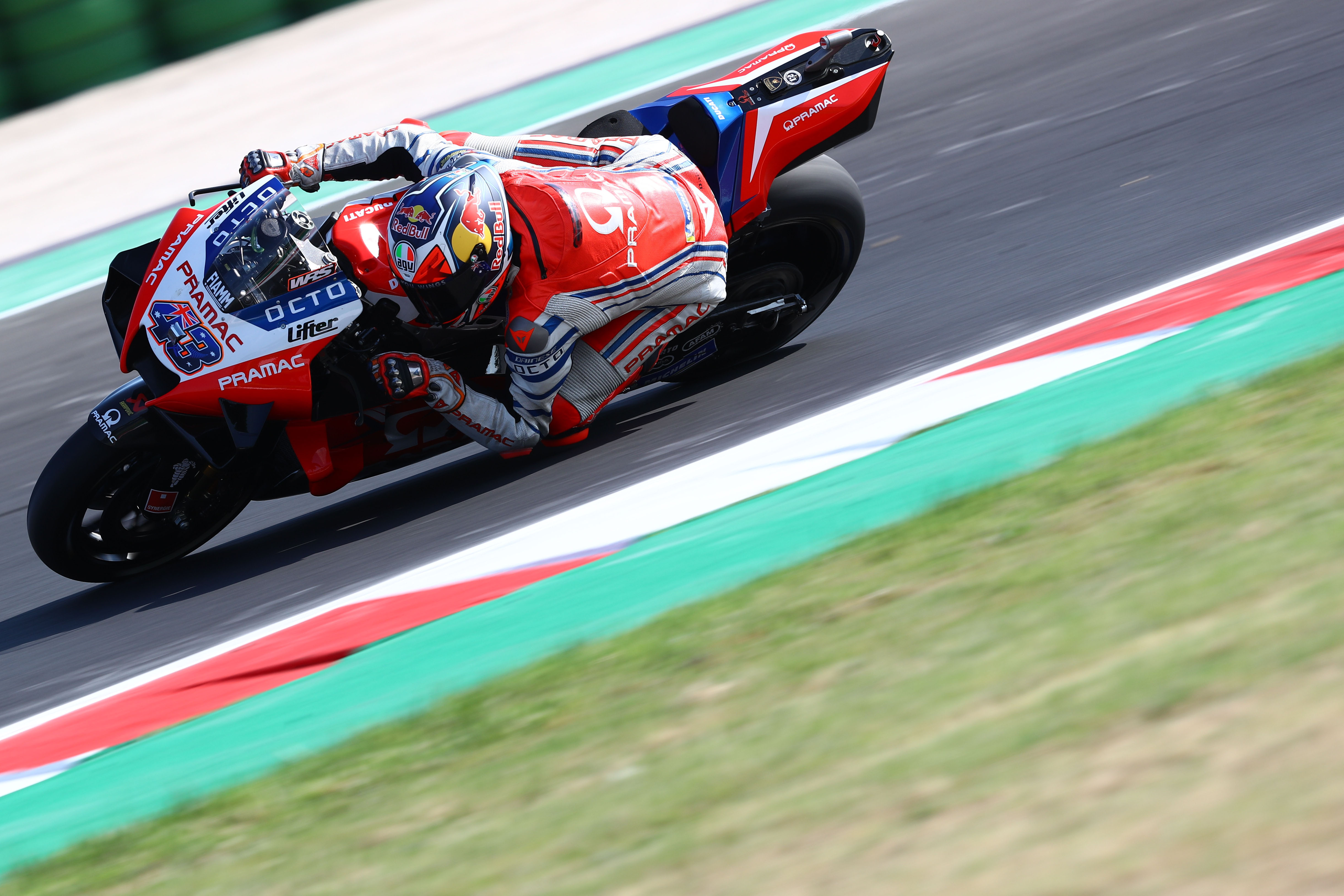 There's got to be mixed emotions for Jack Miller when he looks back on his 2020 season.
He achieved a lot, scoring four podiums and securing a factory bike for next season.
But he missed out on the big goal: the chance to fight for the title.
As much due to bad luck and misfortune as to his own errors, it wasn't to be for him.
He didn't even manage to get his secondary goal of winning Pramac Ducati's first race, cruelly denied not once but twice on the last lap.
But he's walking from satellite to works garage with his head held high, firmly backing up Ducati's decision to promote him with some excellent performances.
FRANCESCO BAGNAIA
Team: Pramac Ducati
Championship position: 16th
Best result: 2nd
Best qualifying: 3rd
Rating: 6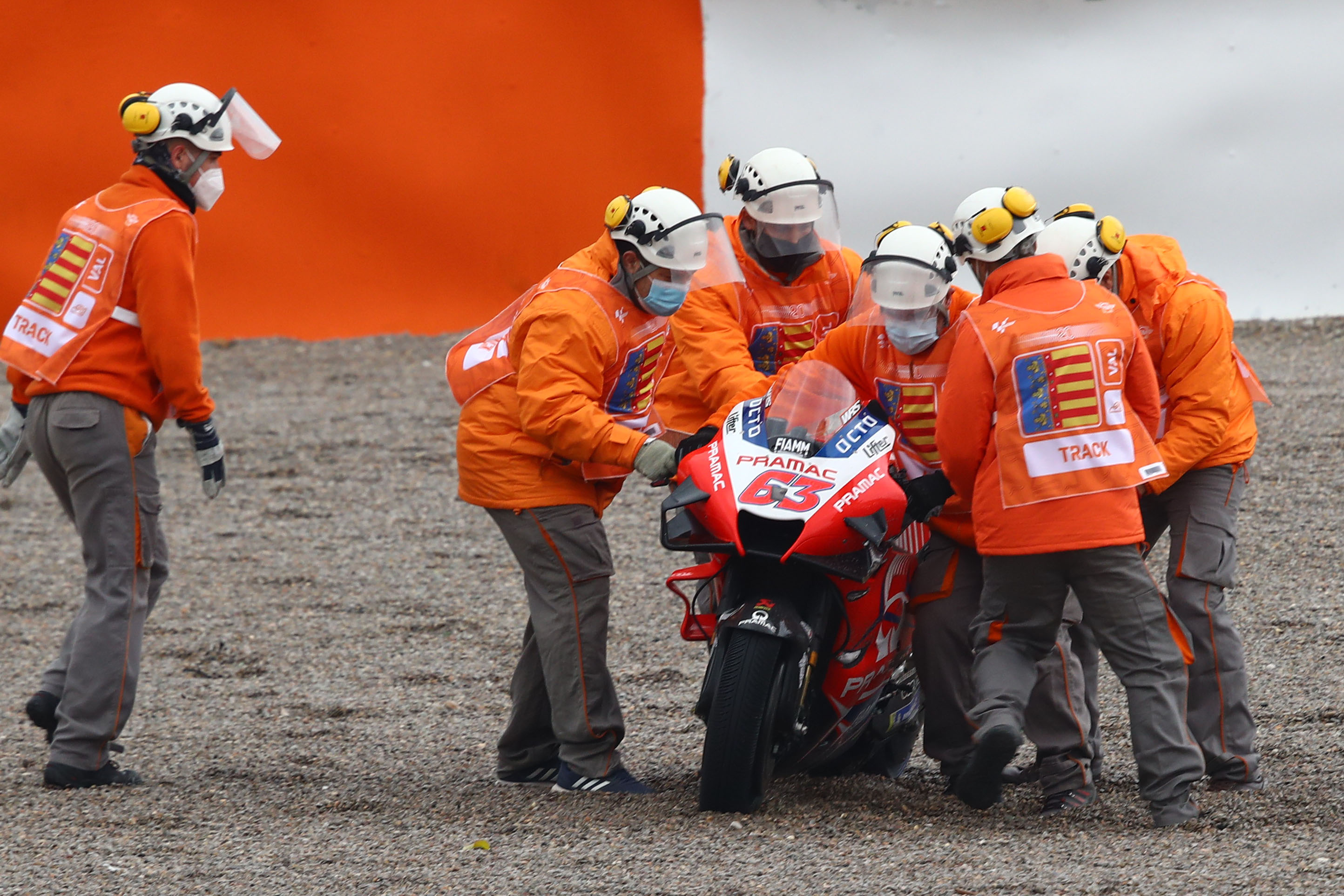 Lots of people have had highs and lows in the crazy world of the 2020 MotoGP season, but not many racers' years have been quite as up and down as Pecco Bagnaia's.
Denied a first podium by a mechanical problem just as he found his form, left watching from the sidelines through injury, able to bounce back with potential race-winning form at Misano only to throw it away, he's yo-yoed up and down since then.
Fast but inconsistent and not afraid of a crash, Bagnaia's propensity for DNFs is an issue that he's going to have to resolve sooner rather than later now that he's a factory rider.
But 2020 at least showed his true potential.
MAVERICK VINALES
Team: Yamaha
Championship position: 6th
Best result: 1 win
Best qualifying: 3 poles
Rating: 3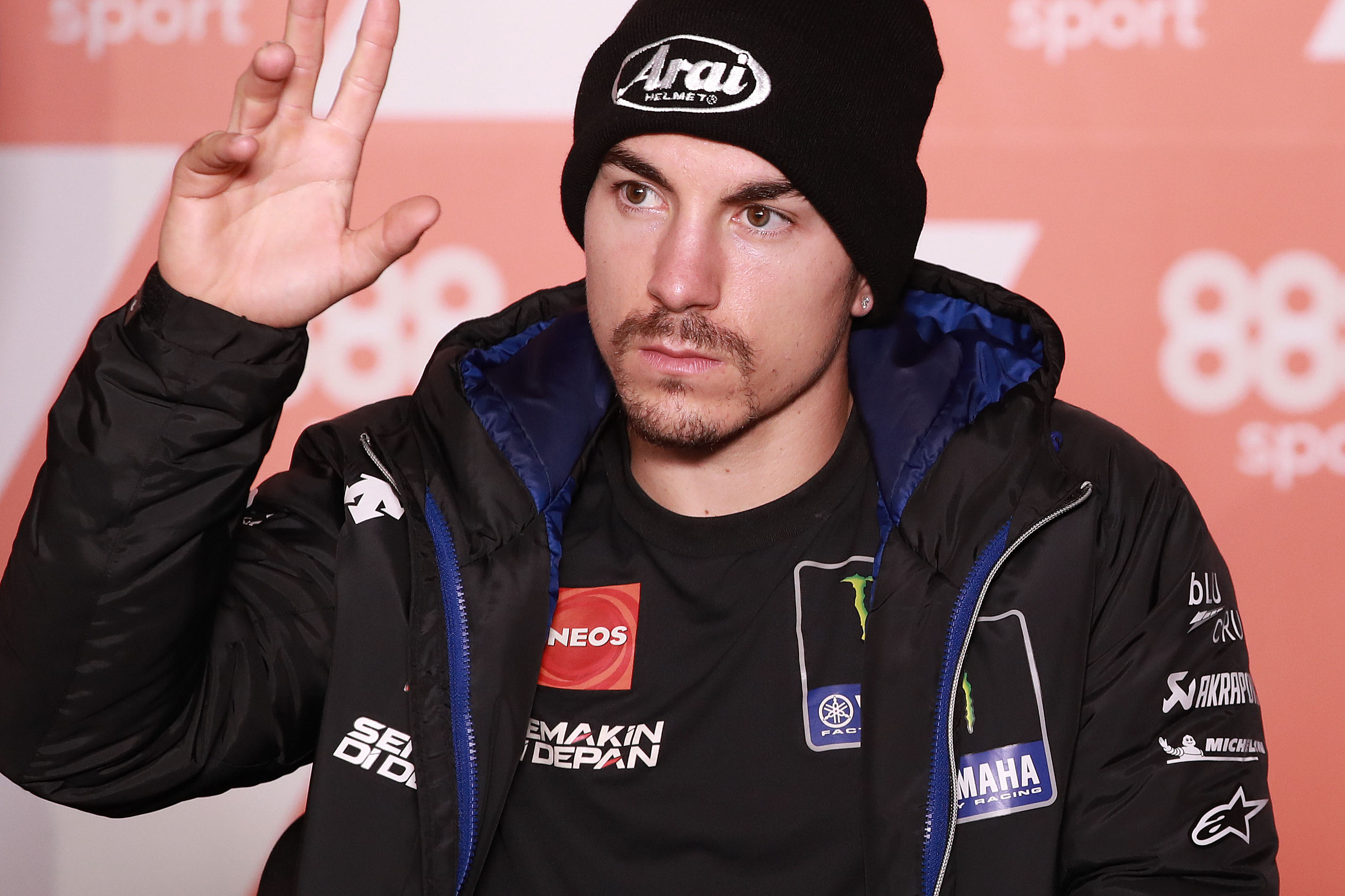 When Maverick Vinales is having a bad day, it's not hard to tell.
A poor poker player, he wears his heart on his sleeve – and there were plenty of opportunities to see him looking miserable in 2020.
An unbelievable rider when things click, he was defeated by Yamaha's old problem.
When grip is low, it has none. When grip is OK, it fades at the end of a race. When grip is great, it wins.
Unfortunately for Vinales, the rescheduled later calendar meant it was rarely the last of those scenarios.
He doesn't help himself much, either, tending to dig himself into a hole when things don't go right.
There's not much to be positive about from his 2020, beyond that it's over.
VALENTINO ROSSI
Team: Yamaha
Championship position: 15th
Best result: 3rd
Best qualifying: 3rd
Rating: 4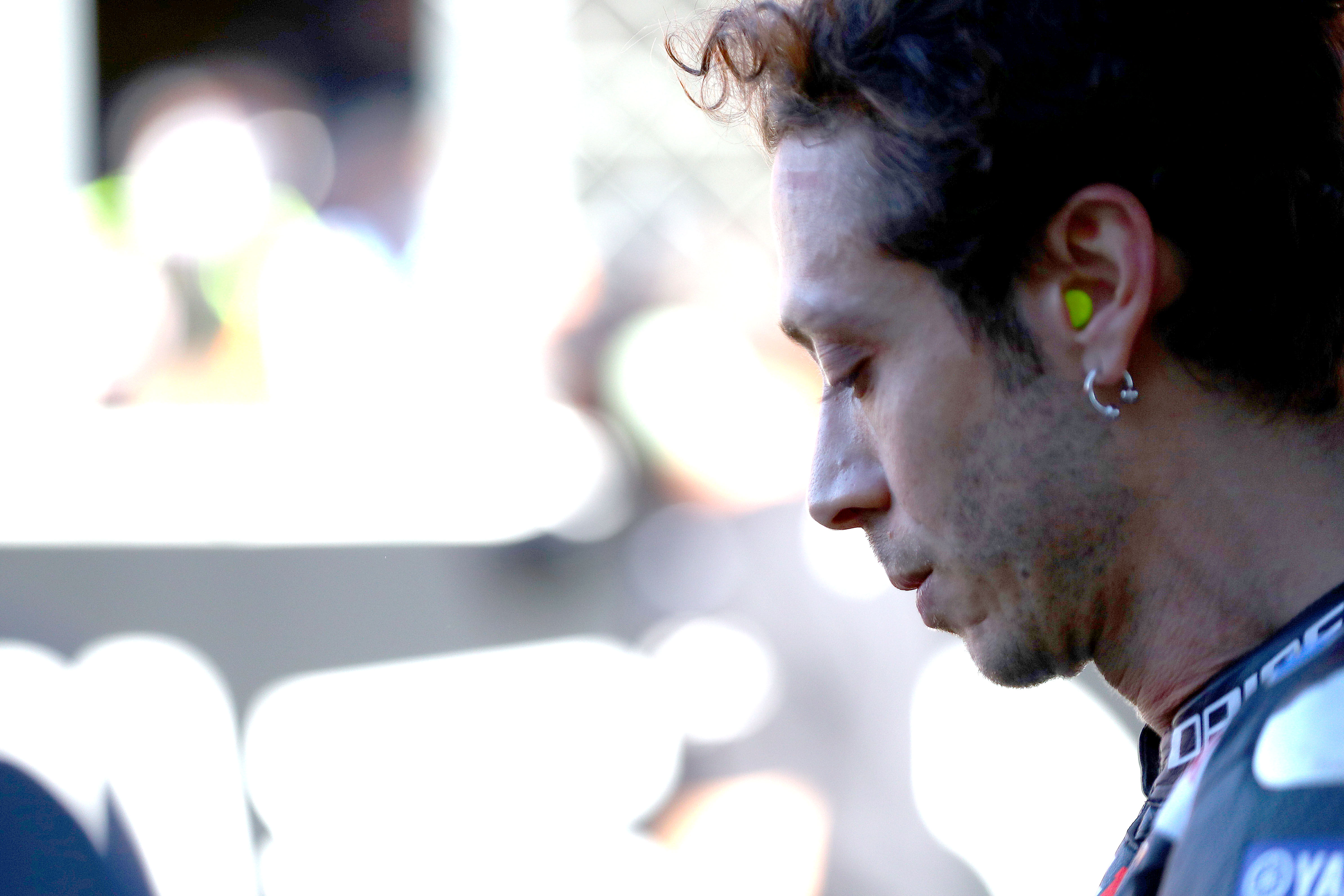 In a sport dominated by one man for so long, it's almost unbelievable how quickly Valentino Rossi has become the invisible man in 2020.
Never finding his form, never finding consistent speed and sitting out a huge chunk of the year thanks to COVID, this hasn't just felt like his worst season ever – it's felt like the first one where MotoGP hasn't needed him.
One podium at the first race is the only notable success, but the year will always be hallmarked by the run of six non-scores that plummeted him to an incredible 15th in the championship standings.
MIGUEL OLIVEIRA
Team: Tech3 KTM
Championship position: 9th
Best result: 2 wins
Best qualifying: 1 pole
Rating: 8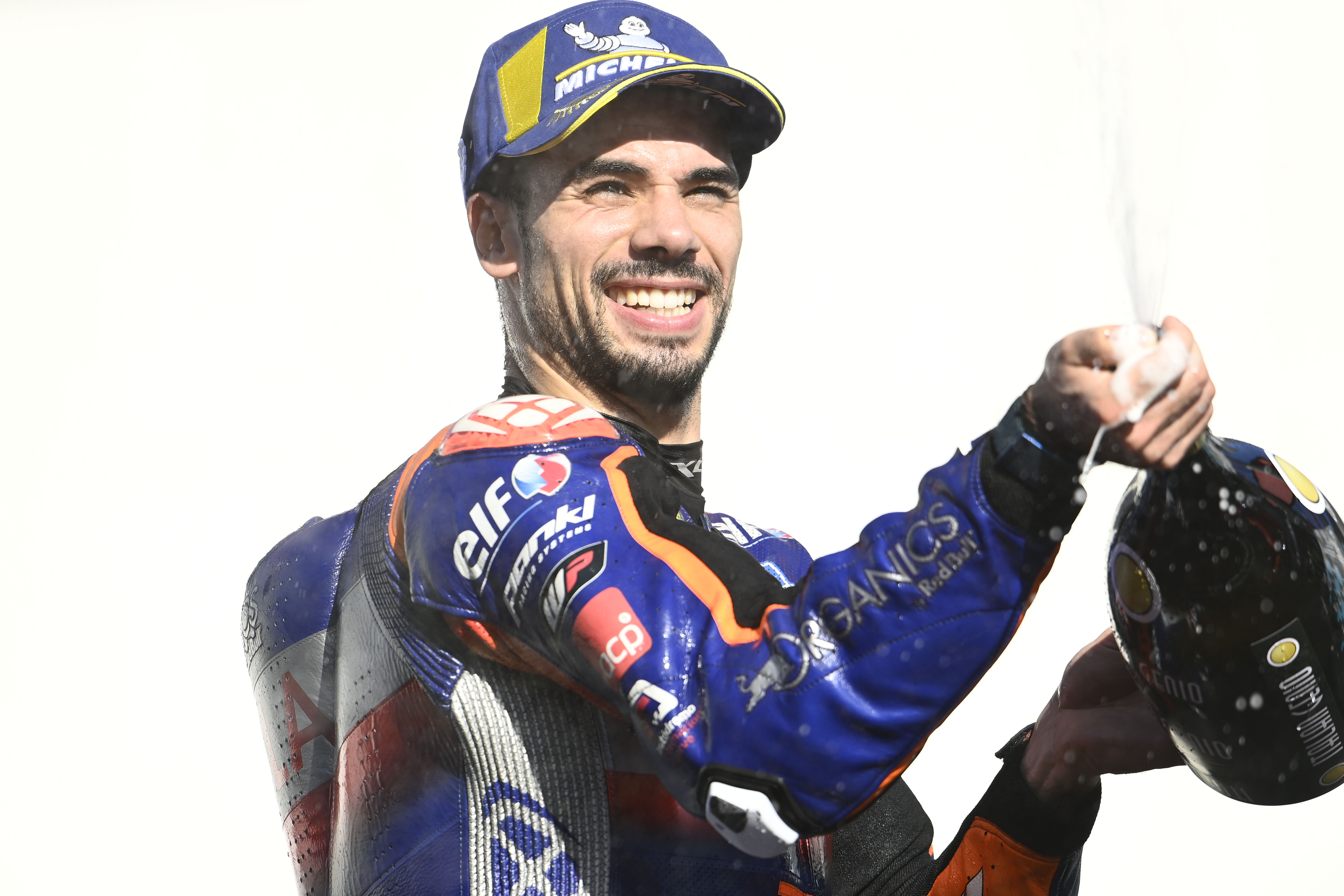 Is Miguel Oliveira having an outstanding second season in MotoGP a surprise? No.
Is Miguel Oliveira ending the season as a double race winner a shock? Damn right it is.
There's never been any doubting his talent, but the way that he gelled with the Tech3 team and the KTM RC16 this season has been something special to behold.
In some ways he almost won too soon back at the Red Bull Ring when he squeezed through as Jack Miller and Pol Espargaro went wide.
That was a positive sudden blip in what has otherwise been a trajectory of consistent improvement this year that culminated in maybe the most dominant victory of 2020 at the final round.
He's been incredibly impressive, he's fully deserving of a factory bike in 2021, and that Portuguese Grand Prix win is an ominous sign of things to come.
IKER LECUONA
Team: Tech3 KTM
Championship position: 20th
Best result: 9th x2
Best qualifying: 11th
Rating: 7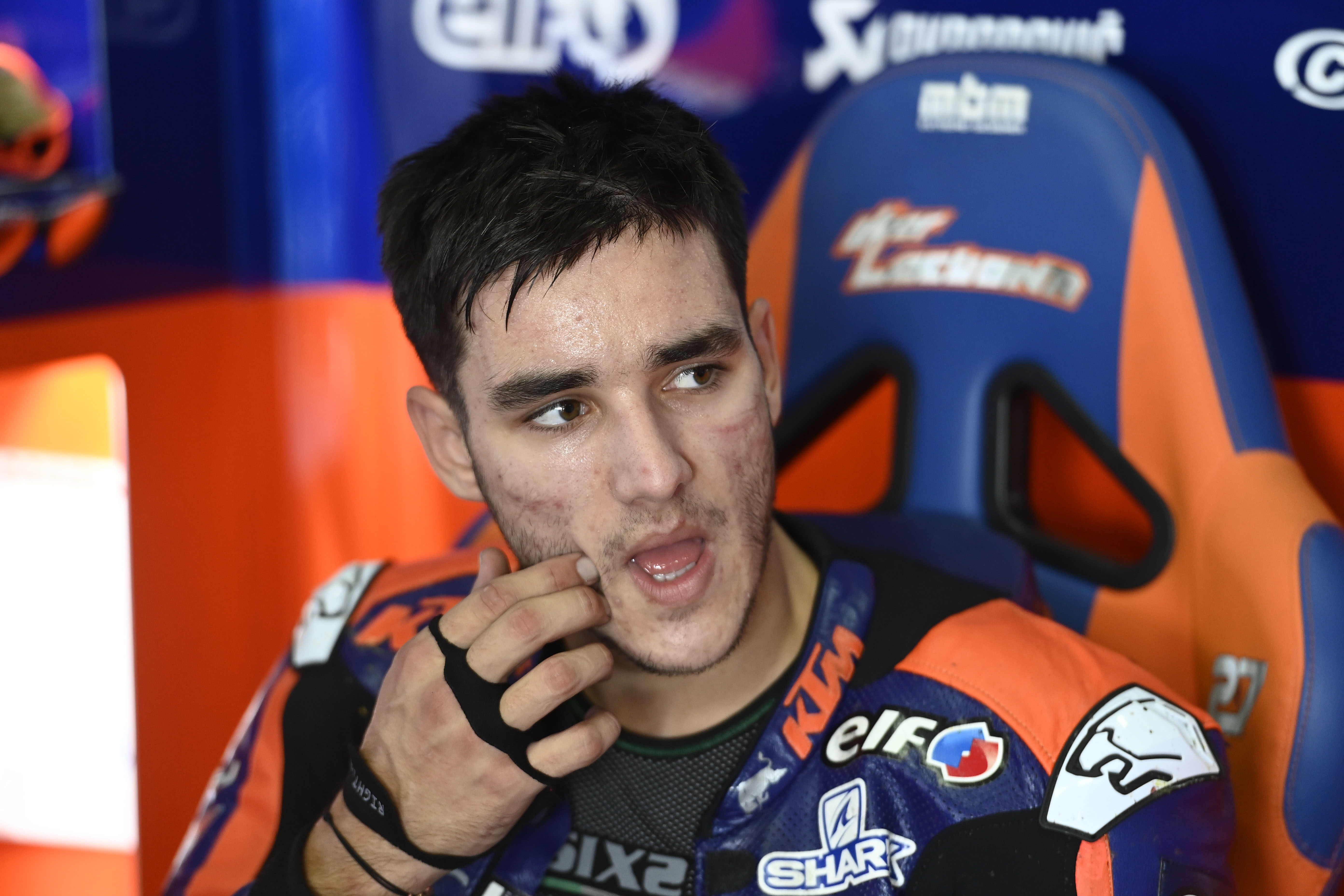 When Iker Lecuona made his debut last year in the final round at Valencia, he was only 19 years old.
He wasn't born when some of the grid rode their first grand prix and had been road racing for less time than most of them have been in MotoGP.
That's made his quiet successes in 2020 all the more impressive.
While not setting the world alight with podiums or pole positions, he had become a consistent top 10 finisher until coronavirus got in the way, forcing him out of the final three races of the season just as he was getting into a proper stride.
It'll be onwards and upwards in 2021 for the Tech3 KTM rider.
TAKAAKI NAKAGAMI
Team: LCR Honda
Championship position: 10th
Best result: 4th x2
Best qualifying: 1 pole
Rating: 7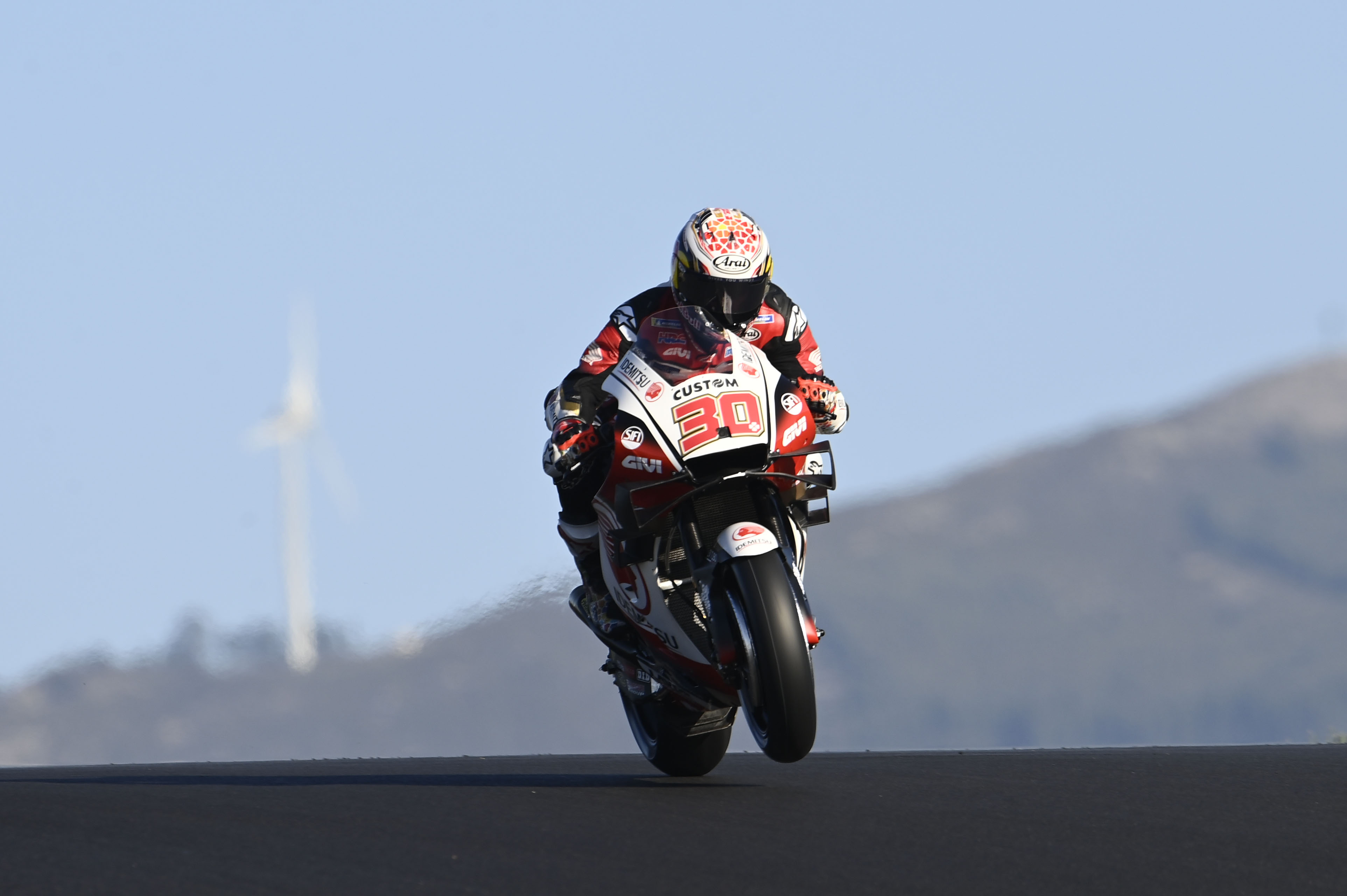 Taka Nakagami has always been something of a journeyman MotoGP racer, always there or thereabouts but never quite a frontrunner.
So imagine his surprise when he suddenly found himself in the midst of the 2020 title fight!
He was aided hugely by a little extra love from Honda's engineers in the absence of Marc Marquez, and that proved to be the key to unlocking Nakagami's potential.
Admittedly he's still without a podium never mind a win. But it's only a matter of time before he converts his potential into silverware.
Having found his speed and upped his game in 2020, 2021 should be when he backs it up with consistency and prizes.
CAL CRUTCHLOW
Team: LCR Honda
Championship position: 18th
Best result: 8th
Best qualifying: 3rd
Rating: 3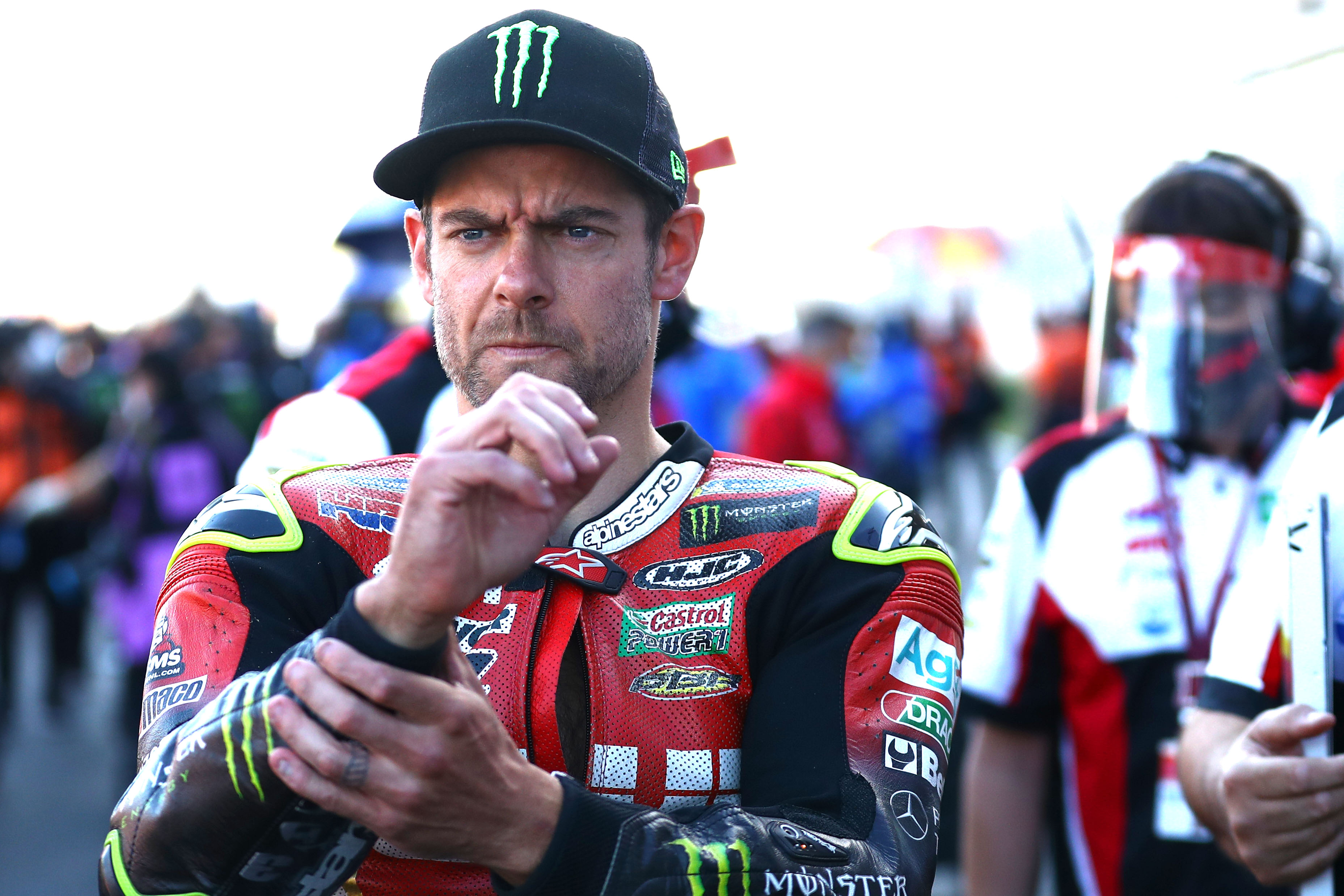 Define Cal Crutchlow's 2020 in one word and it's probably "pain".
The LCR Honda rider has spent 2020 going from one surgery to another, after a series of painful injuries and slowly-healing operations basically meant his season was over before it ever began.
In fact, it's no surprise that the only real successes for Crutchlow came at the final round of the year, when he was probably at his fittest – and immediately back to challenging for a front row and the podium.
Unfortunately, that form was too little too late for him to do much with.
It's not the final season that the British rider wanted to end his full-time MotoGP career with – but he proved to Yamaha that he can still be fast when he returns for his new test rider role.
ALEX MARQUEZ
Team: Honda
Championship position: 14th
Best result: 2nd x2
Best qualifying: 10th
Rating: 8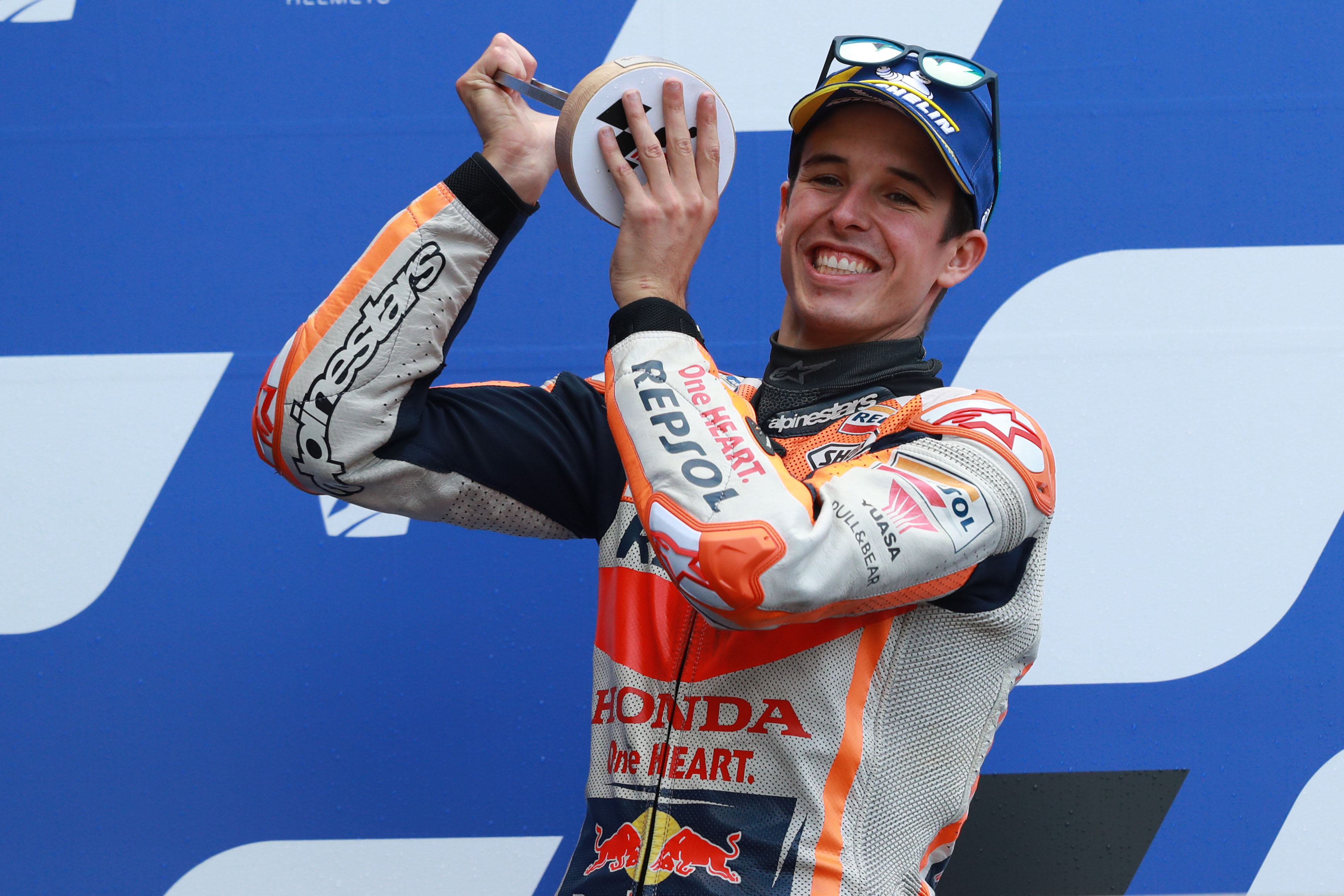 When Repsol Honda announced last year that Alex Marquez was being promoted straight into its factory team to replace the suddenly-retiring Jorge Lorenzo, fans derided it as nepotism.
When the Moto2 world champion spent the first few races languishing at the back of the grid, many were smug in their 'I told you so's.
And when he stuck it on the podium in a wet Le Mans race, those same people went quiet.
When he backed it up with a dry second place a week later at Aragon, the silence from his critics was deafening.
He's shown already in his rookie season that he has the pace and the talent to be in MotoGP, which is all that he needed to achieve this year.
Two podiums – Honda's best results of the season – are just the icing on the cake.
STEFAN BRADL
Team: Honda
Championship position: 19th
Best result: 7th
Best qualifying: 6th
Rating: 6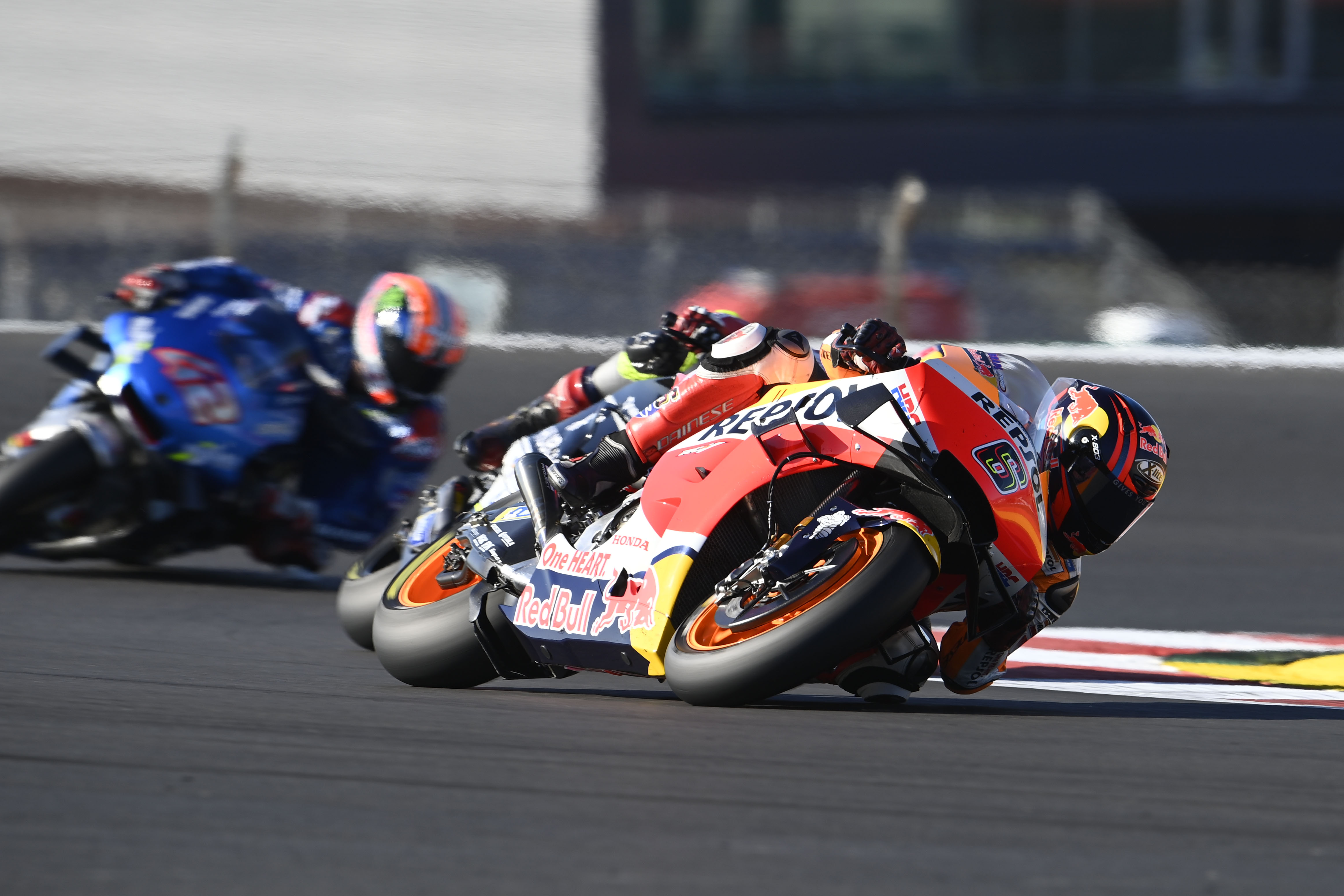 Imagine the situation: you're at the first race of the year in your role as a TV pundit, when the Repsol Honda team boss comes to find you and says "get your leathers on, you're replacing Marc Marquez for the rest of 2020".
In at the deep end, but exactly what happened Stefan Bradl – and he rose to the occasion with some of the best performances he's shown in recent years.
Seventh at the final race was the perfect vindication for Honda's choice to keep him on the books again for next year.
He was able to briefly pause testing duties for the weekend and push for a result, having not had a straightforward shot at his own racing all year. He duly silenced a few critics with an impressive seventh.
JOHANN ZARCO
Team: Esponsorama Ducati
Championship position: 13th
Best result: 3rd
Best qualifying: 1 pole
Rating: 7.5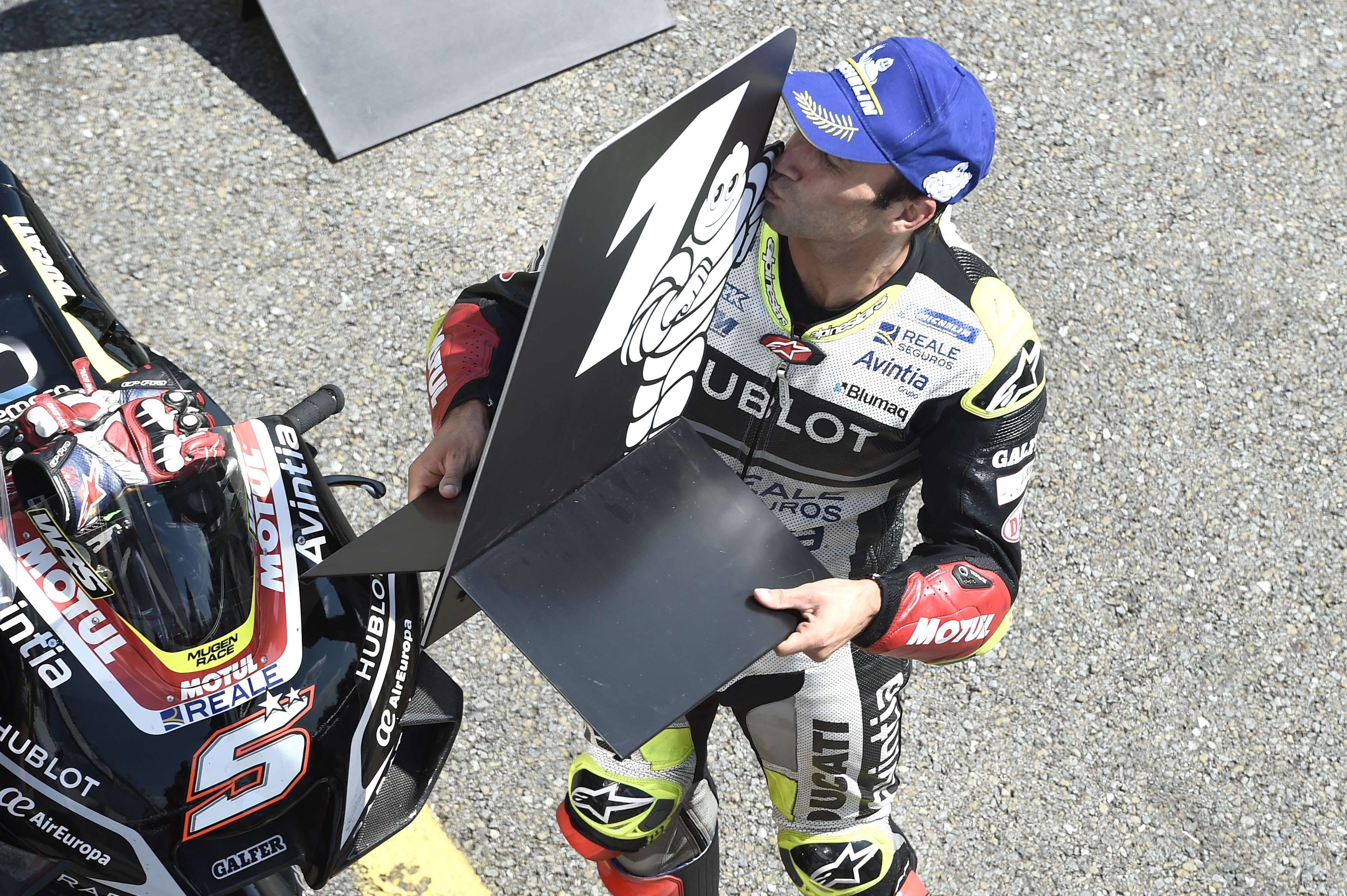 Johann Zarco has used 2020 as something of a career renaissance, turning around the disaster of 2019 – when he walked out of a KTM deal halfway through the season.
The resulting shock to the system was exactly what he needed, allowing him to reinvent himself as a more mature and humble rider at Esponsorama Ducati and to get back to doing what he likes doing: going fast on a motorbike.
Still erratic and aggressive at times (especially in Austria, of course), he's nonetheless been impressive enough to secure himself a factory-backed bike for 2021 again.
No one expected podiums and pole positions from the Frenchman in 2020, so it's fair to say he's been well-rewarded for over-performing.
TITO RABAT
Team: Esponsorama Ducati
Championship position: 22nd
Best result: 11th
Best qualifying: 15th
Rating: 3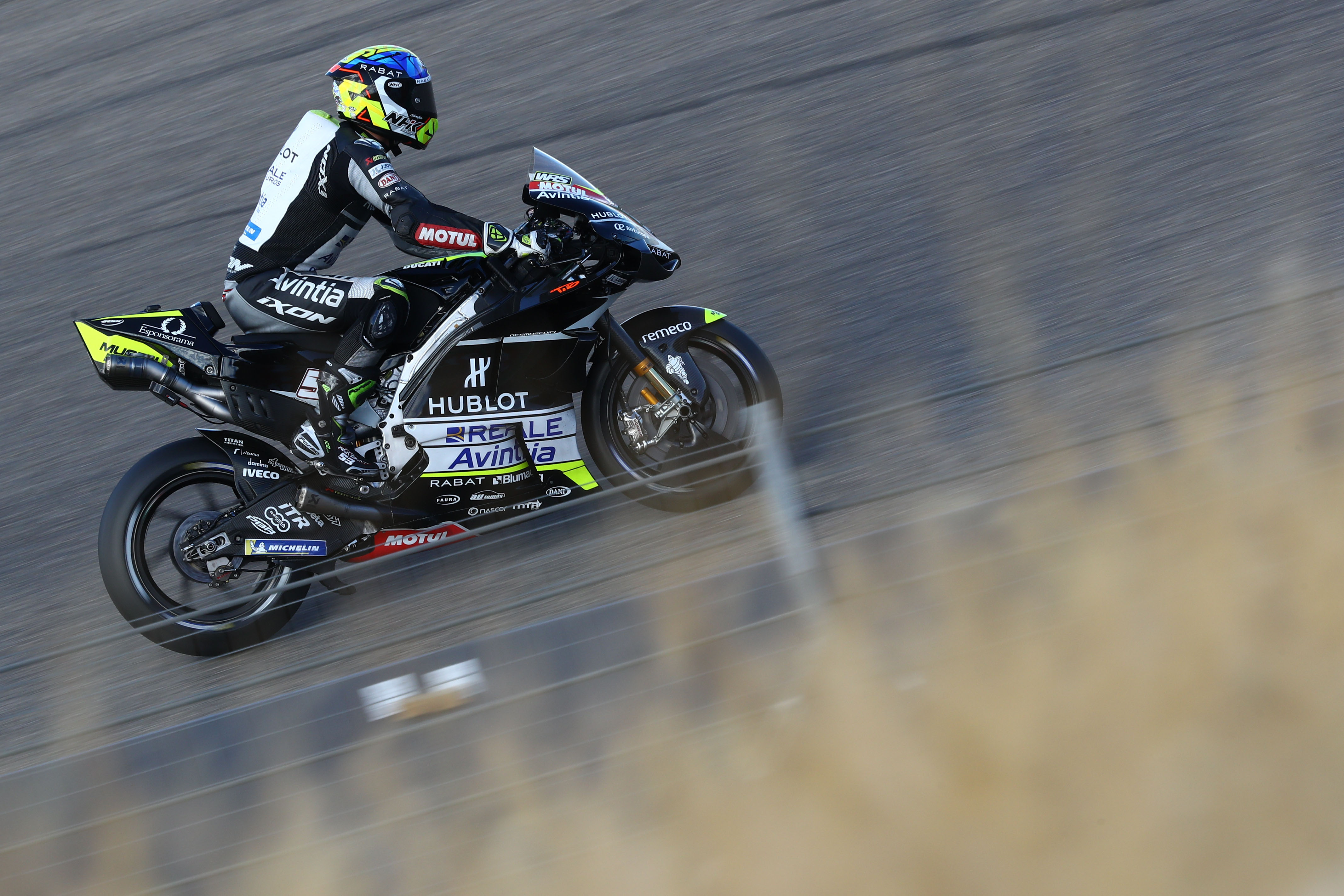 Tito Rabat has managed to make barely a ripple in the MotoGP pond in 2020, scoring only 10 points from 14 races and ending the year dead last among the permanent riders.
Struggling with motivation as well as with the aftermath of his horrific 2018 Silverstone injuries, nothing he's done seems to have worked for the 2014 Moto2 world champion.
That's perhaps why a quiet exit from MotoGP and a rumoured move to World Superbikes for next year might be the best thing for him, as he looks to regain his passion for the sport.
ALEIX ESPARGARO
Team: Aprilia
Championship position: 17th
Best result: 8th
Best qualifying: 4th
Rating: 4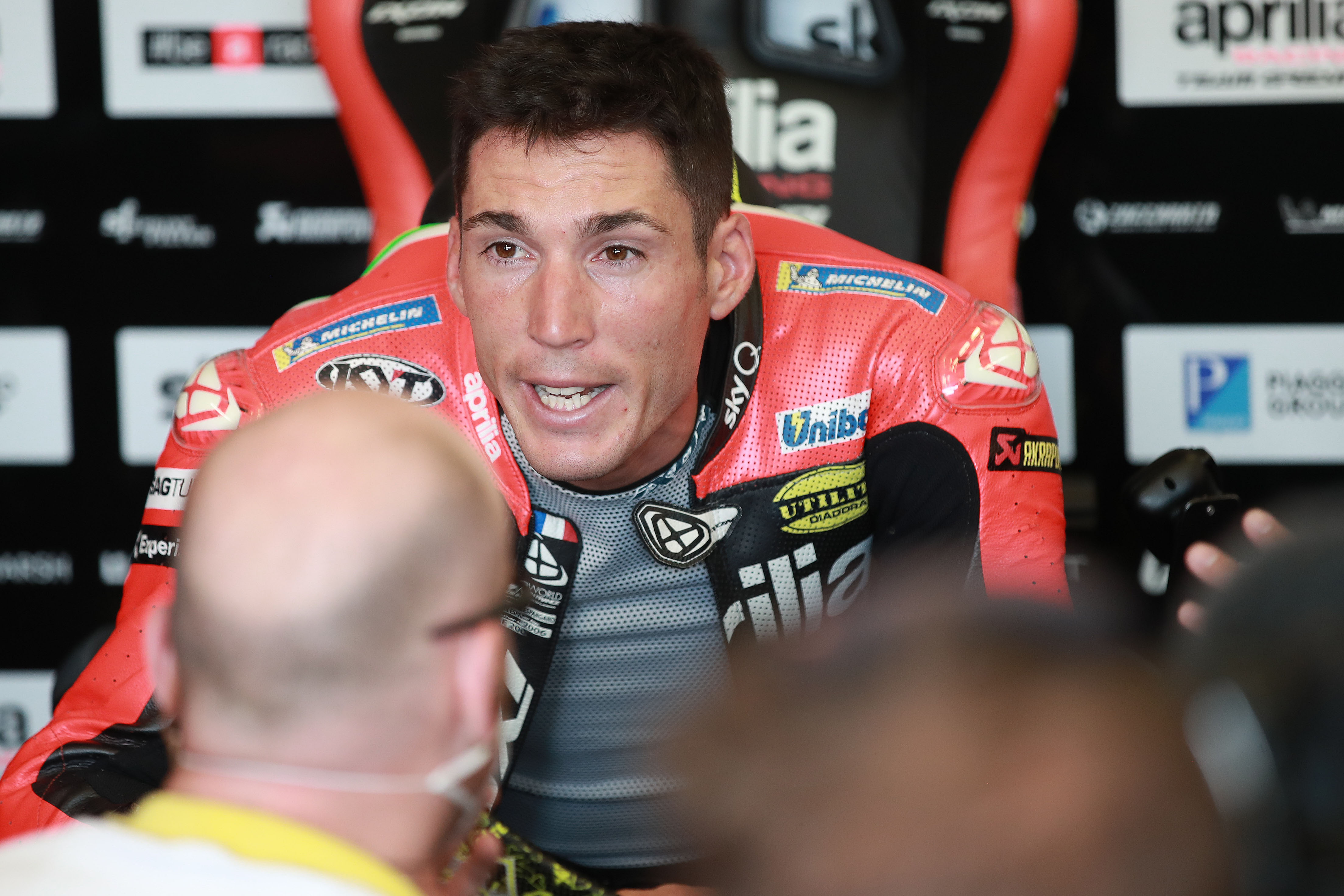 It's been another tough year for Aleix Espargaro at Aprilia. With Espargaro joined by his fourth team-mate in four years as he prepared to race a new bike that he's developed almost entirely by himself, the biggest enemy that he and Aprilia faced this season was time – and it showed in his results.
Though the bike got faster as the year progressed, just like the team predicted it would, Espargaro's problem was that the season ended up being crammed into four months instead of eight, leaving Aprilia never quite able to use the lessons it was learning to perfect the RS-GP.
There were plenty of crashes along the way, but a lot of them were due to Espargaro over-riding a bike that was simply not doing what he wanted it to, so it's hard to judge him too harshly for that.
BRADLEY SMITH
Team: Aprilia
Championship position: 21st
Best result: 12th
Best qualifying: 16th
Rating: 5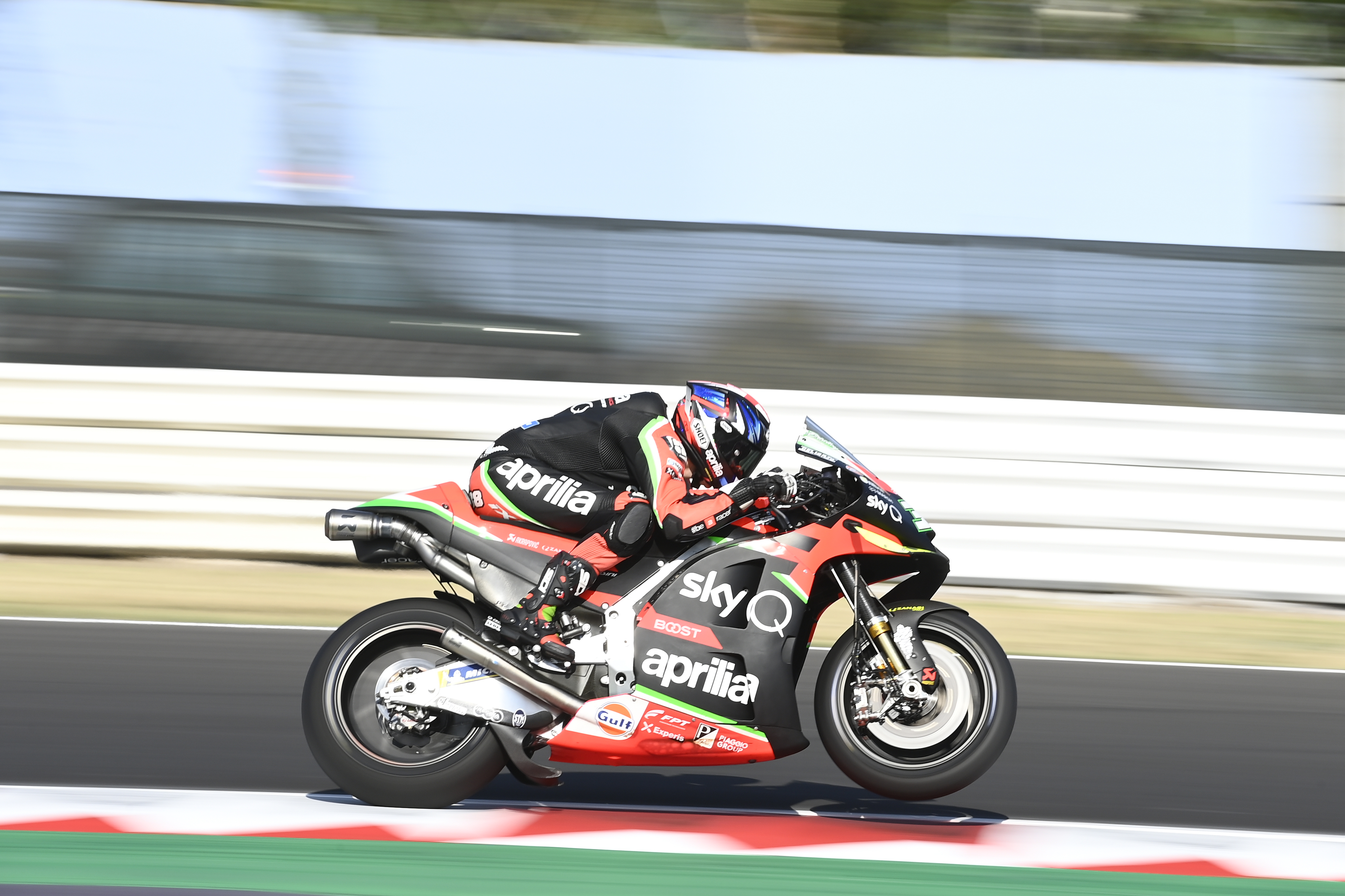 You've got to feel sorry for Bradley Smith. Signed up as Aprilia's test rider and with a MotoE seat to keep him race-sharp, he ended up getting thrown into the deep end when Andrea Iannone was banned for doping.
Up against it as he tried to do two jobs at once, both racing and testing for the Italian firm, it meant that was never fully focused on either job.
But nonetheless he was a consistent points-scorer throughout the year, and he's certainly done enough to impress Aprilia bosses.
He well deserves to remain a part of the project for 2021.
LORENZO SAVADORI
Team: Aprilia
Championship position: 25th
Best result: 18th
Best qualifying: 19th x2
Rating: 5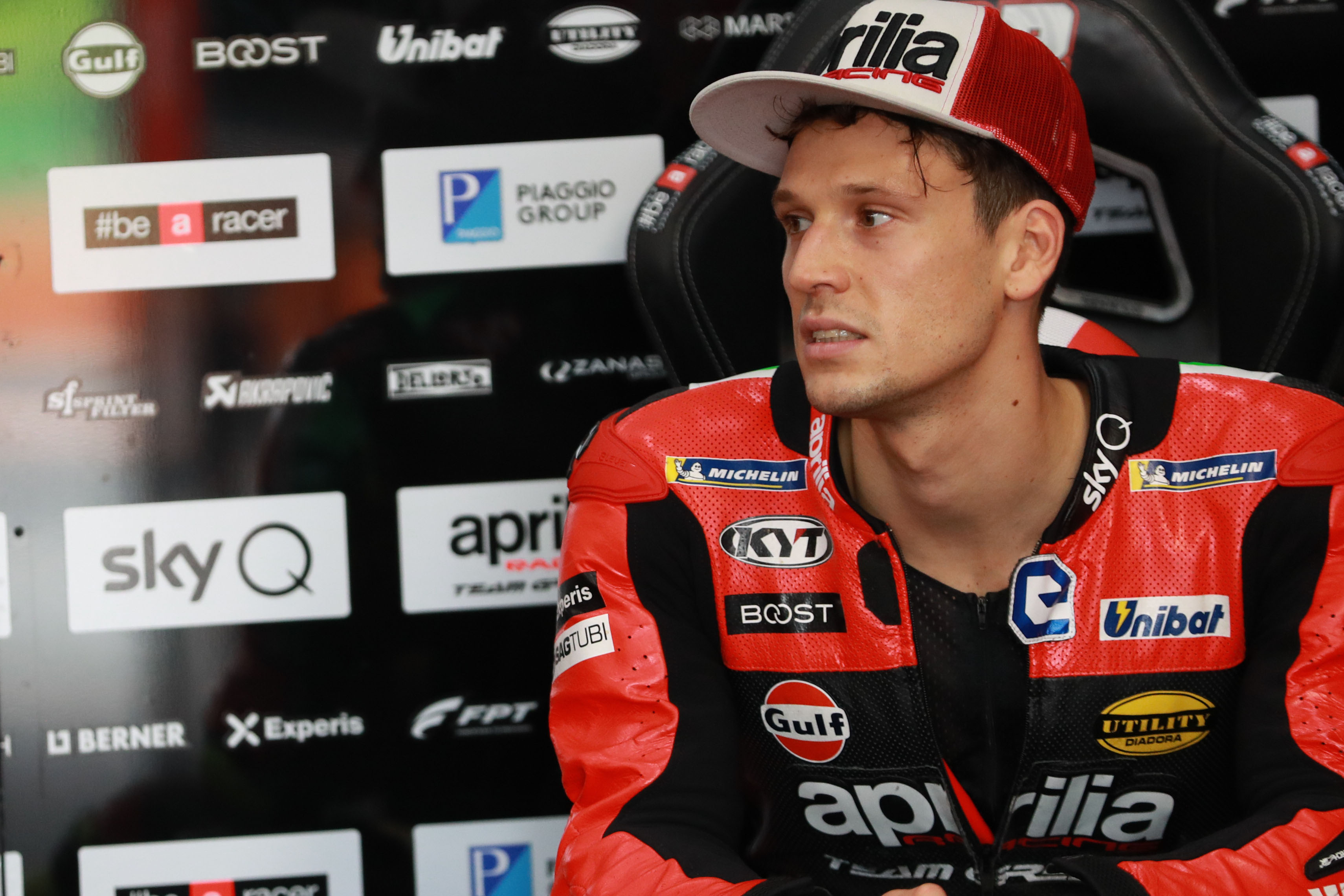 We didn't get much of a chance to see what Lorenzo Savadori was really capable of on MotoGP machinery, after he was chucked in at the deep end for three rounds to replace Bradley Smith.
Yet despite starting his career in MotoGP with a technical DNF and ending the season with a crash at Portimao, he didn't embarrass himself.
Comfortably qualifying every race and closing down the time gap to fellow Aprilia rider Aleix Espargaro, he's definitely achieved his stated objective of getting faster on a MotoGP machine so he can be a better test rider.