On paper, the previous few MotoGP seasons have been strong ones for Ducati.
It's taken Andrea Dovizioso to three runner-up spots in the riders' championship, won 16 races and come close to taking the teams' championship in 2019.
But no one goes racing to finish second, and while Ducati has clearly made a big step forward from its miserable early 2010s, the top prize has eluded it.
And that means it might be time for another change.
In a bid to shake up proceedings for 2021 and beyond, it seems now all but certain that there'll be a shot of new blood into the factory line-up in the shape of Jack Miller.
History hints that it could be a genius move, too, given Ducati's rather exceptional history with sticking Australian riders onto the Desmosedici.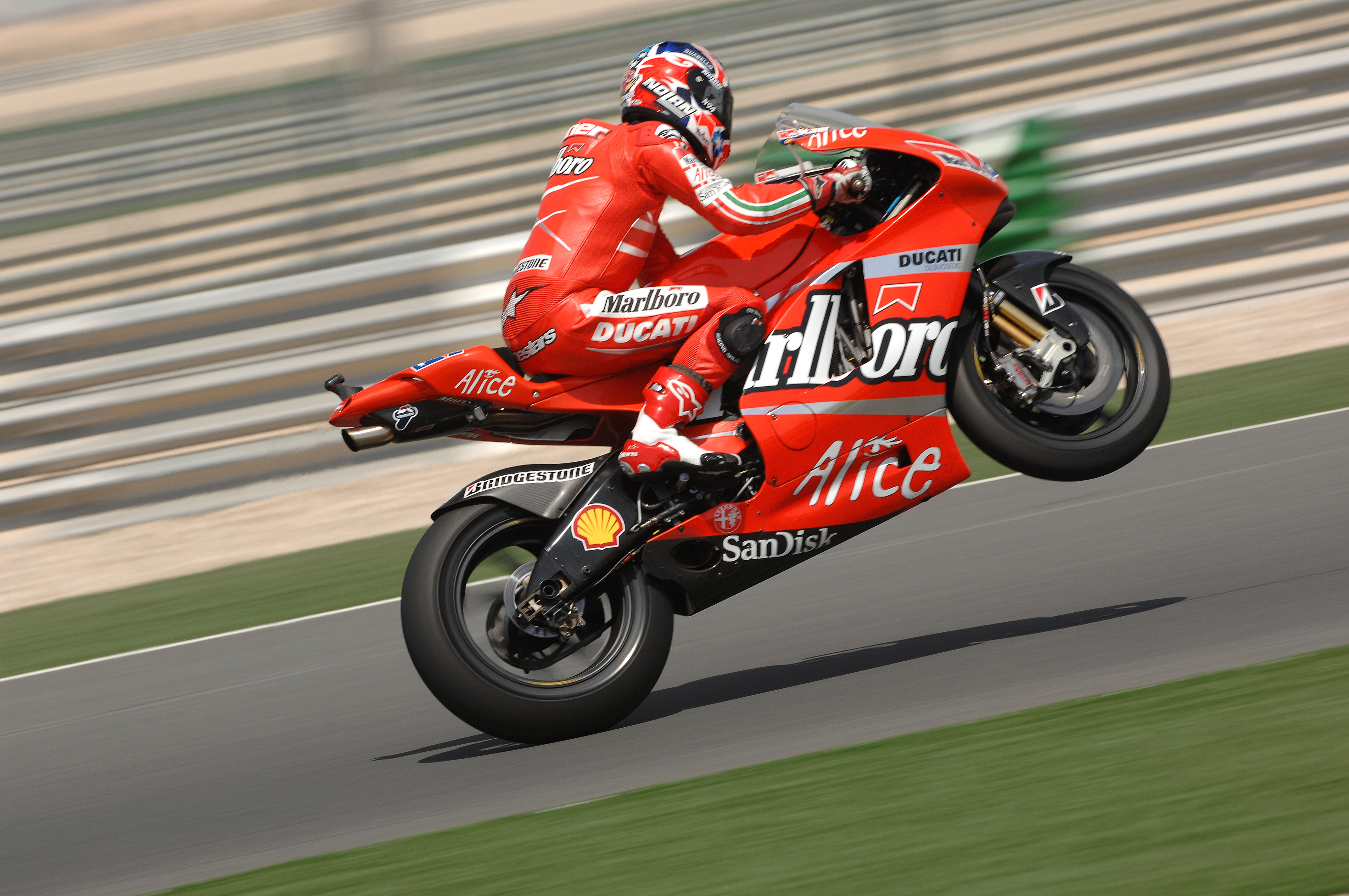 From Casey Stoner's underdog title in 2007 (pictured above) to Troy Bayliss rocking up to take a wildcard win in 2006, for some reason it seems that Antipodean riders have an affinity with the big V4 – perhaps in part due to a dirt-tracking background that brings the rear-wheel-sliding style that MotoGP's longest bike needs to make it turn.
However, unlike Stoner (a champion in only his second season in MotoGP) and Bayliss (a visitor at the time from the World Superbike paddock), Miller isn't quite the same unknown quantity.
He came into MotoGP with buckets of talent but very little self-control and paid the price for it physically and mentally
He's now been in the premier class for five years, since making the remarkable jump directly from Moto3 title contender to Honda-contracted MotoGP rider, skipping out the key Moto2 learning years.
In some ways, that makes his perhaps-underwhelming results since then something that can be explained away.
His time at Honda never quite panned out the way it should have despite an incredible wet-weather victory at Assen in 2016, with injury, inconsistency and idiocy all playing their part in his formative years.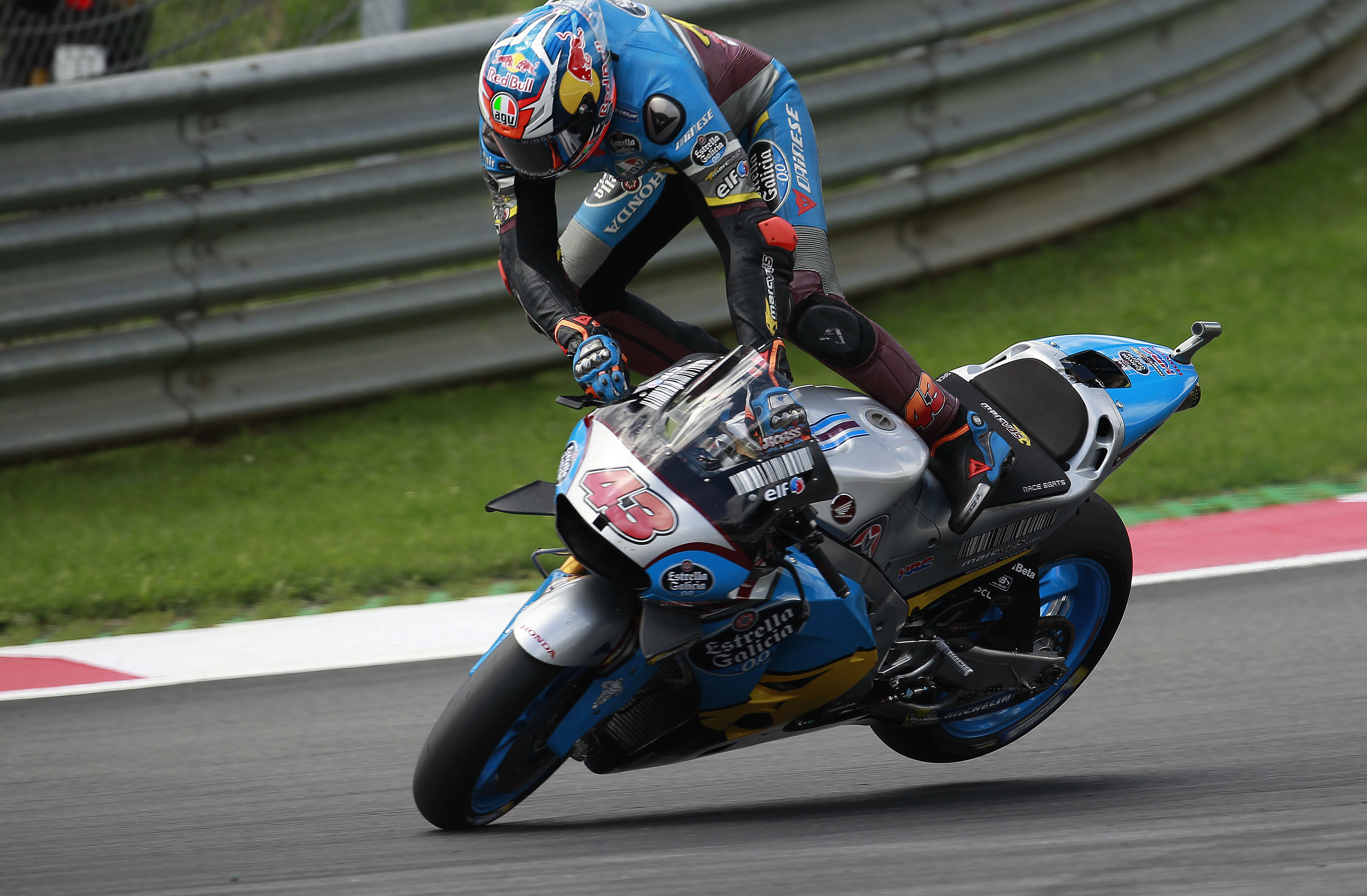 Looking back now, it's fair to say that Honda's experiment was, on balance, a failure, with Miller likely to have been much better served by at least a single season in the intermediate class.
Instead, he came into MotoGP with buckets of talent but very little self-control and paid the price for it physically and mentally.
Since making the switch to a very different atmosphere at Pramac Ducati at the start of the 2018 season though, things have taken a turn for the better.
Both more mature than before and better nurtured by a team structure that plays to his strengths, it's been under the guidance of old hands like team boss Francesco Guidotti and factory team manager and WSB race winner Davide Tardozzi that Miller has started to live up to expectations.
Last season was by far his most successful yet in the premier class, as he racked up five podiums and – even more importantly – finished outside the points only four times.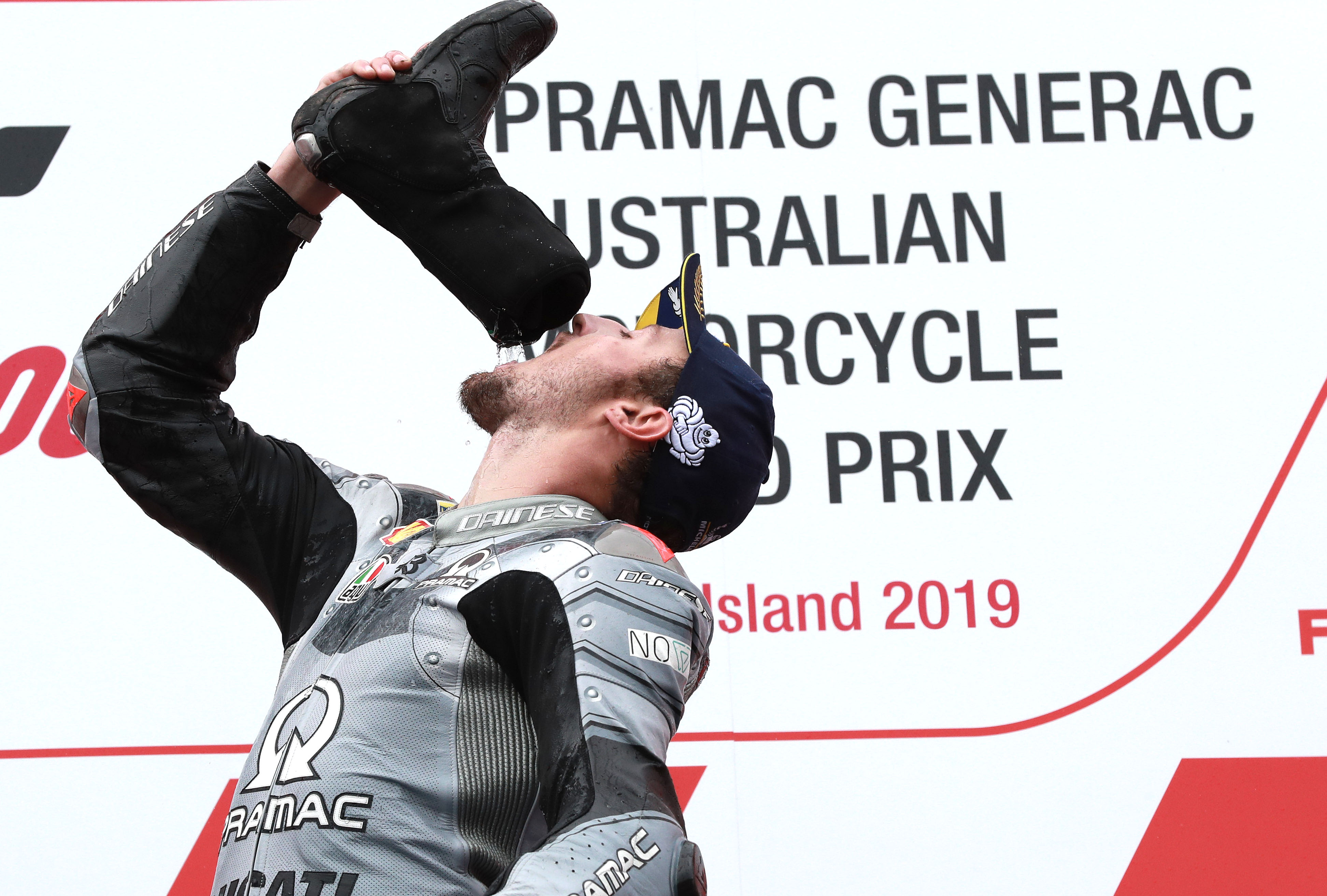 Compare that to seven non-scores the season prior and an incredible 11 in 2016 and it's clear that he's managing to finally shrug off the fast-but-inconsistent moniker that admittedly came well-deserved.
Perhaps even more importantly, he's played a key role in Ducati's success across the board as he's morphed into a talented test and development rider.
Miller is now normally the second person to try out all of Ducati technical boss Gigi Dall'Igna's whackiest ideas after test rider Michele Pirro (and normally the first to race them), and his feedback has allowed the factory to roll out innovations like increasingly complex aerodynamics and the complicated ride-height adjustment system.
So what could a step up to the factory team mean for Miller?
For one, it's worth noting that while he's riding a factory-spec bike at the minute and his development skills have played a role in developing the Desmosedici, there's no doubt that being a factory rider is incomparable to being a factory-backed one.
Making the move from a racer who gets to have an input into the development direction to one who gets to actively steer the bike towards what he wants it to do will be a rewarding experience for Miller, and should, in theory, step up his performance in itself.
Of course, Miller would also have hoped to have used the momentum he built up in 2019, finishing off the season with three podiums in six races, to launch a campaign to ensure he got a factory bike in 2020.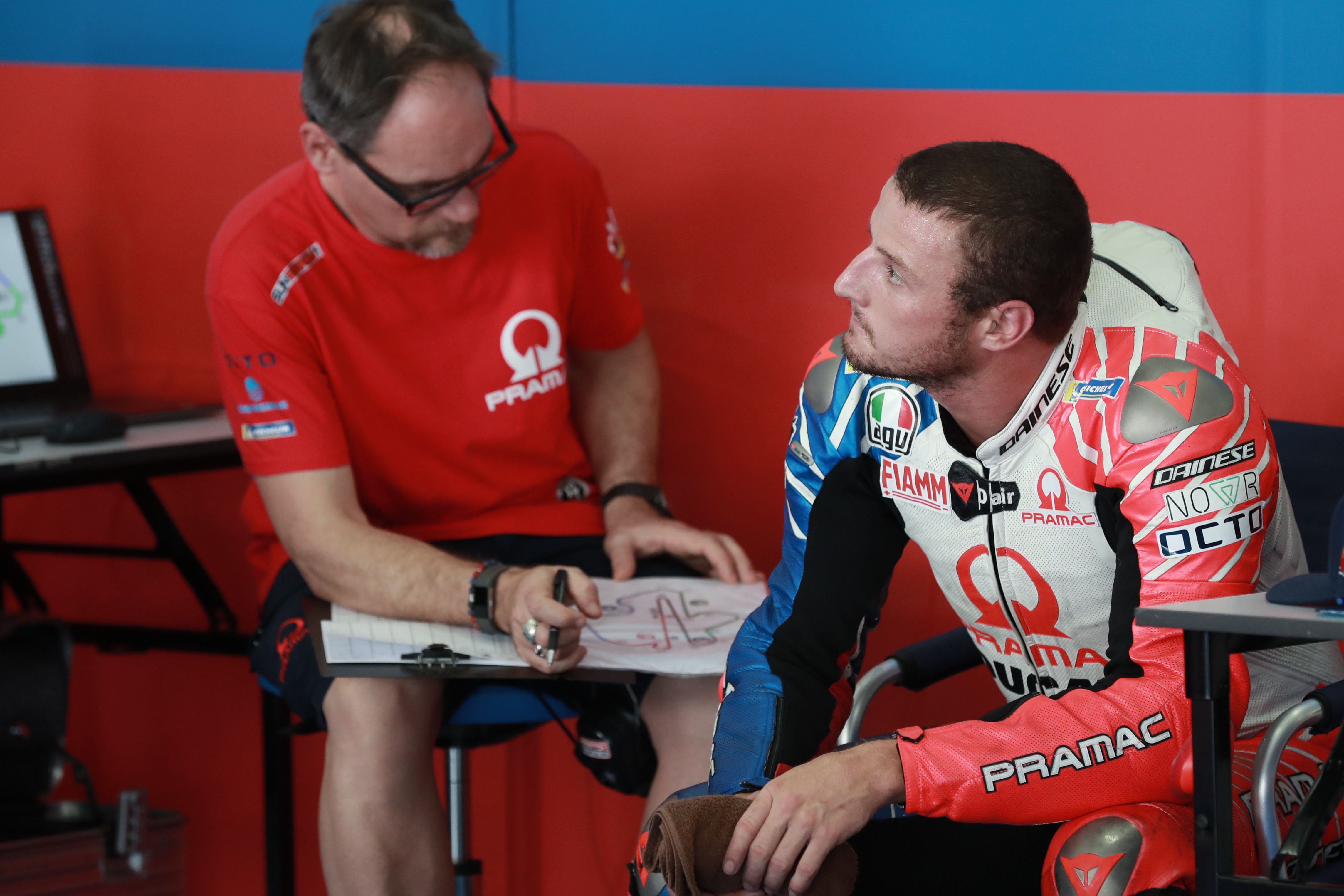 But though he's been unable to shine on track due to the coronavirus crisis, his performances last year should still work in his favour.
By outperforming former Pramac team-mate turned factory Ducati racer Petrucci in the second half of the season despite an incredible home win for the Italian at Mugello, Miller made it more than clear that he was the man for the job.
In fact, many argued that when Petrucci was promoted to take over from Ducati's failed gamble on Jorge Lorenzo, it should have been Miller who got the nod instead.
So, can Miller produce a title challenge at Ducati? Unfortunately for him and all of his opponents, right now the answer to that question seems to be a resounding no – not thanks to any lack of talent, but due to the unstoppable force that is the Marc Marquez/Honda pairing.
It's difficult to see anyone who can take on the all-conquering Marquez right now, but thankfully for everyone else that's not a situation that will last indefinitely. Although it seems like he's been around forever, the Boy Wonder is already 27 years old.
With Dovizioso far from a spring chicken at 34 and unlikely to remain with Ducati beyond the next two-year contract cycle, it's time for the factory to invest in the future.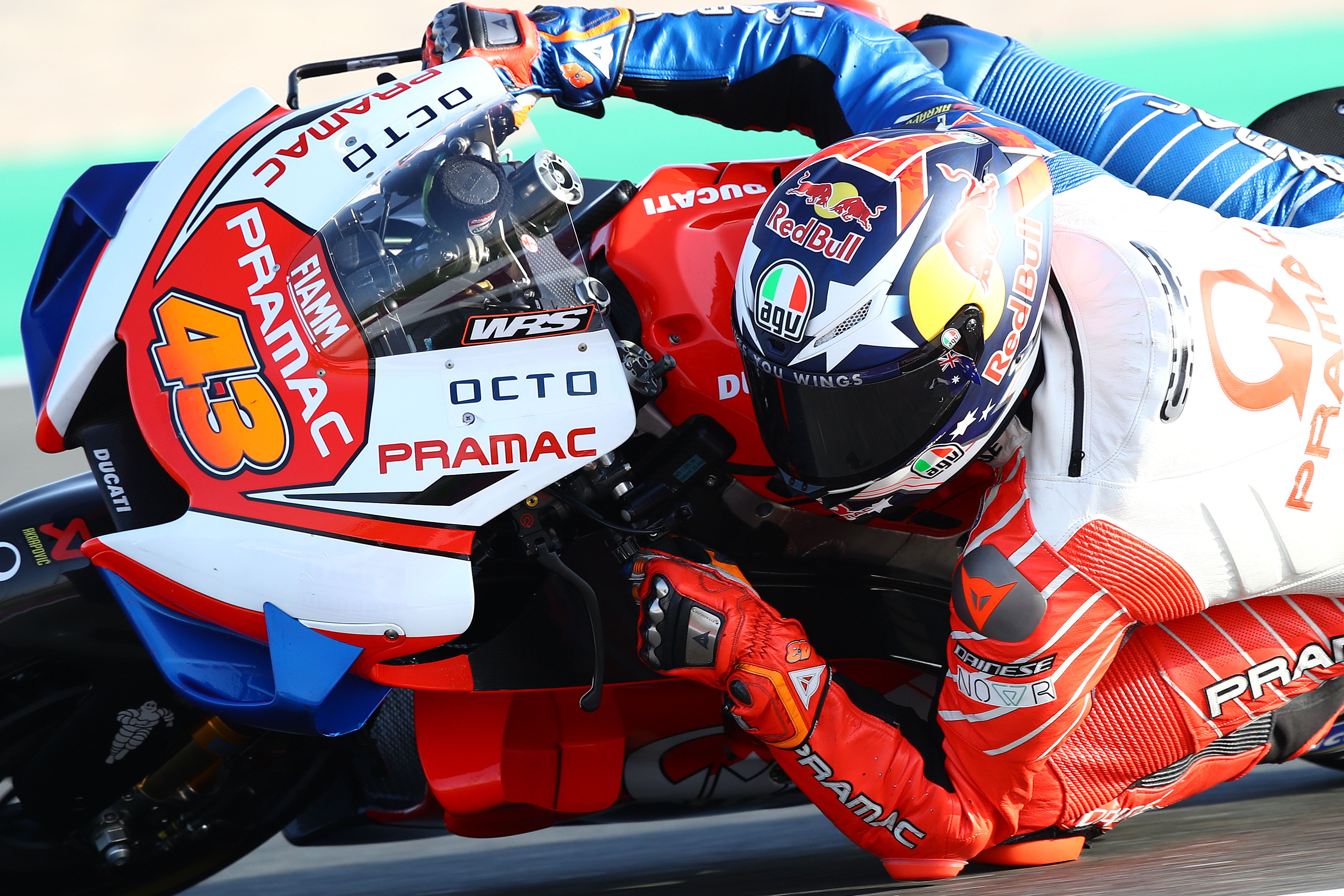 If it gets 25-year-old Miller into red and lets him use those development skills to hone the bike to him while also continuing to mould him into a more mature racer, then there's no reason why he can't be a title contender in the future.
In recent years, Ducati has been a fan of the short game, trying to buy in a champion from a rival manufacturer with a big paycheque backed by silent partner Marlboro.
But there's a real chance with Miller to grow its own, if Ducati and bosses Audi can be convinced to play the long game.