Marc Marquez may face a further setback in his efforts to return to MotoGP for the start of the 2021 season, according to The Race's sources in the paddock, with the prospect of a third operation that could potentially add months to his recovery time.
The Honda rider badly broke his right arm at the season-opening Spanish Grand Prix at Jerez four months ago, necessitating surgery to install a titanium plate onto the humerus bone.
Subsequently attempting a return to action only five days later, he stressed the injury to the point of significantly aggravating it, prompting a second surgery and extending the timeline for his return into months rather than days.
Marquez had initially aimed to be back in action in time for the end of the 2020 season next weekend in Portugal. But his Honda team ruled that out earlier this week, confirming that he would sit out the final two rounds of the year – and only admitting that he was 'aiming' to return to racing in 2021.
That's because, according to The Race's sources, his right humerus bone has been left in a considerably worse state than anticipated after two operations to install supportive metal plates.
With each requiring numerous holes to be drilled into his arm, the bone is understood to have been structurally compromised by the repeated surgeries, and Marquez is now facing the potential need for a bone graft, likely with a piece removed from the iliac crest of his pelvis.
According to a medical expert familiar with motorcycle racing injuries who was consulted by The Race, the scenario Marquez is facing could be a nonunion of the break in his arm, a condition that arises when a broken bone is unable to fully heal without surgical intervention.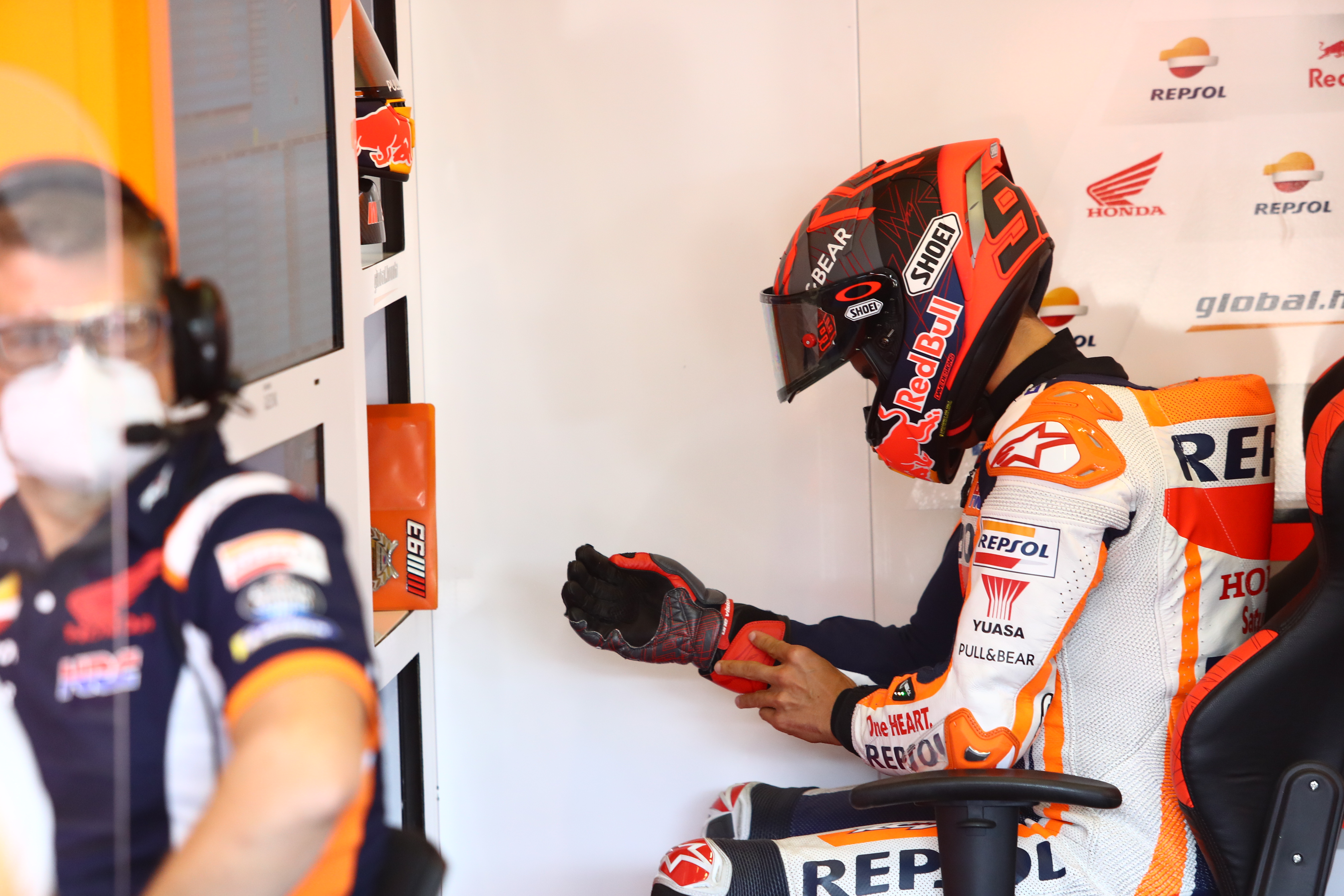 "The humerus is biomechanically very stressed in rotation, and a motorcycle rider is exposed to these stresses," that doctor explained.
"A humeral fracture can be further stressed by these forces, and must be well balanced by excellent mechanical stability when a plate is installed.
"If there are problems it is because things were not done well at the beginning" :: Emilio Alzamora
"Double surgical exposure may have slowed the formation of calluses for humeral mechanical healing, and if bone healing is not occurring, the racer may experience pain when moving their elbow. If the callus is insufficient, the clinical and radiographic diagnosis is classified as humeral nonunion.
"At this point, in addition to inserting a new plate, it is necessary to reinforce the humerus with bone marrow taken from the iliac crest with growth factors from the blood, to help the biology of the fractured bone to heal."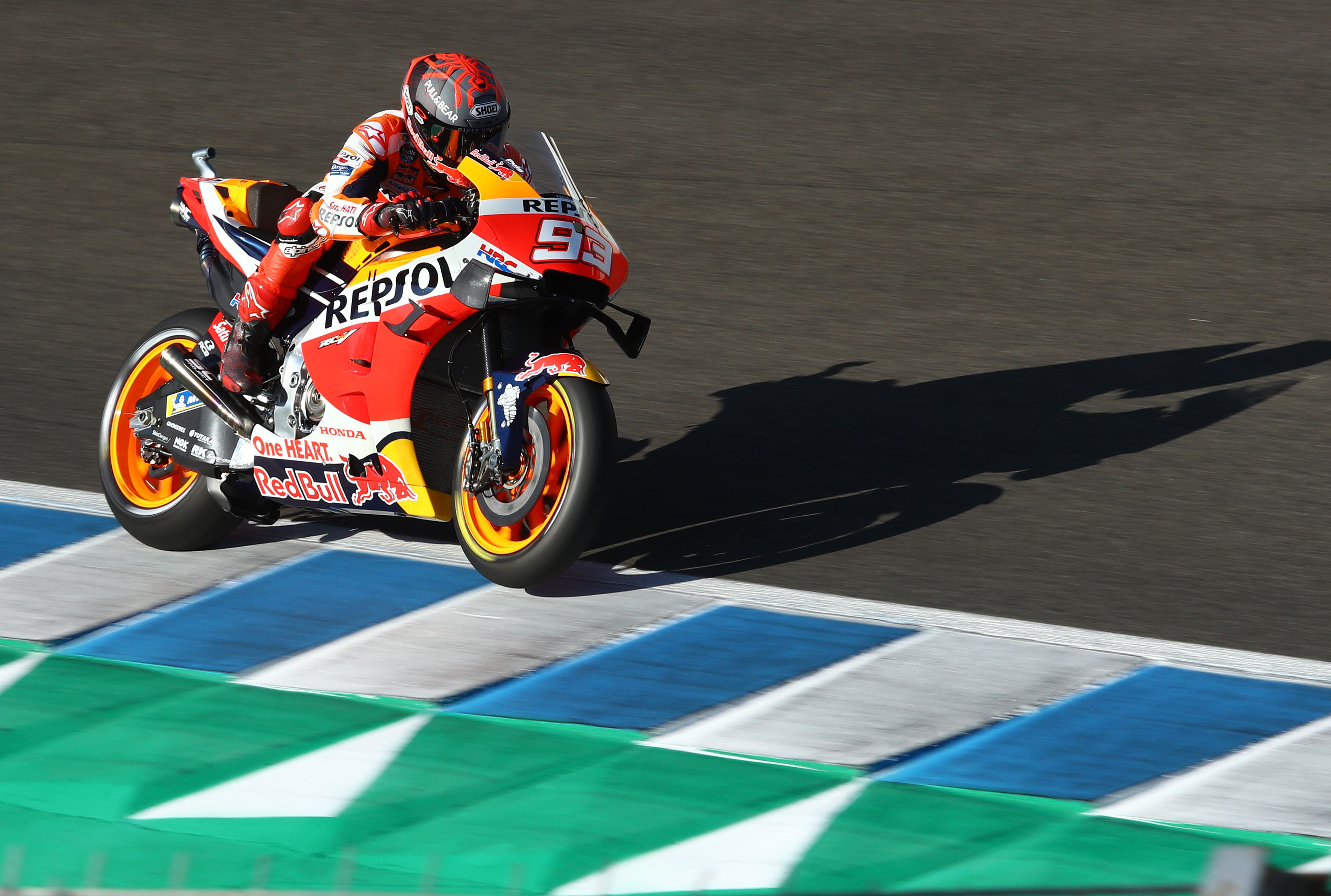 Should that be the case, then Marquez is facing a significantly longer period of recuperation than initially predicted by his team. If he requires a bone graft, then it's likely that he will be prescribed at least 12 weeks of limited movement with the arm before beginning an extensive period of rehabilitation and physiotherapy.
With the opening round of the 2021 MotoGP season now only 19 weeks away (and the first test of the year five weeks before then) Marquez could now face a race against time to be fully fit in time to attempt to reclaim the title that is looking likely to go to Suzuki rider Joan Mir this weekend.
Speaking to Italian newspaper Gazzetta Dello Sport yesterday, Marquez's manager Emilio Alzamora did not deny the reports of further complications, only stating that news would be made public when Marquez and his team were ready to do so.
"There has been a press release, and in any case we have already said that it would take two to three months after the second operation," said the 125cc world champion turned rider manager, pictured below.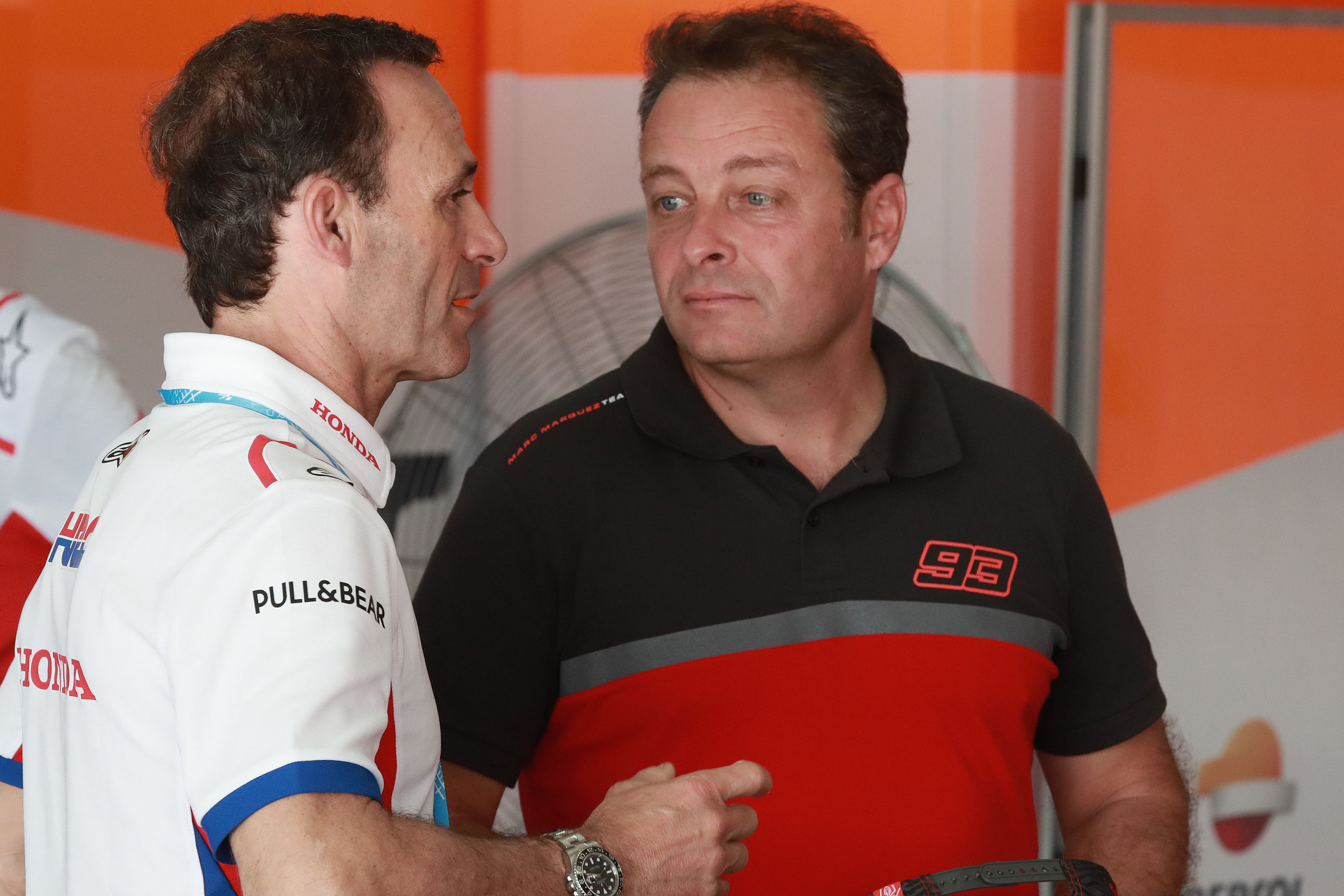 "Everyone can have their say, but when we have something new to say we will talk. Now we need patience and to wait. If there are problems it is because things were not done well at the beginning."
Marquez's condition – and the prospect of a further layoff – is believed to be one of the factors that has dissuaded his 2017-19 title rival Andrea Dovizioso from signing a test rider contract for next year.
Confirming his planned sabbatical for 2021 on Tuesday, Dovizioso admitted that part of his reason for turning down some of the offers presented to him was so he could remain a free agent.
"I have received several offers to work as a test rider in developing MotoGP projects and I am grateful for the consideration received by the manufacturers," he said in his statement.
"However, I have decided not to make any commitments and to remain free from formal agreements for now."