With the news that American rider Garrett Gerloff – not test rider and three-time MotoGP champion Jorge Lorenzo – was set to replace Valentino Rossi at the factory Yamaha squad for last weekend's European Grand Prix in Valencia, at least briefly, many fans were left asking 'who?'
That's in large part because of the 25-year-old's rapid burst onto the international scene, Gerloff having only made his debut in the World Superbike championship at the start of 2020 after a number of years in MotoAmerica, the US domestic production bike series.
However, in his short time in the world series he has already produced a number of strong results. Taking home two podiums from the final three races at Estoril, he was also in the battle for the win at a number of other tracks including at a wet French round at Magny-Cours.
That's an impressive rookie season given his relative inexperience, too. Only graduating to national-level racing in the USA in 2015 by finishing third in the MotoAmerica Supersport series, he went on to take back-to-back titles in that series in 2016 and 2017 before stepping up to the premier Superbike class in 2018.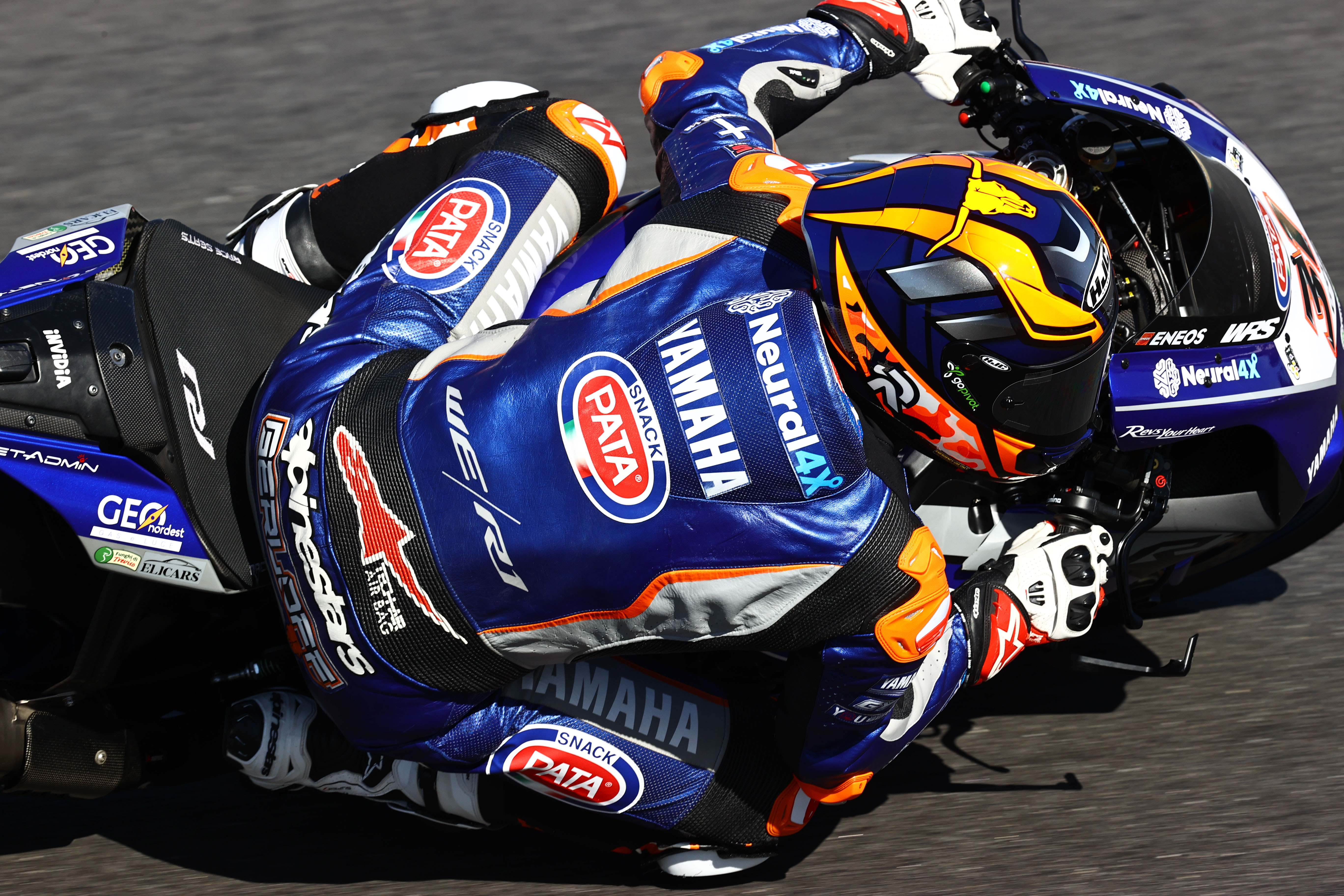 Taking five podiums in his rookie year in the competitive series, he was four times a winner and scored podium finishes in three quarters of all 20 races in his second year. Finishing third in the championship behind four-time champion Cameron Beaubier (himself a Moto2 rider in 2021) and former world champion Tony Elias, Gerloff did enough to secure a move to the world stage for 2020 (above).
He says that his impressive rookie season is just a natural extension of the rapid career path he's found himself on in recent months, though, as he makes the move from domestic to international racing.
"Everything has happened so fast since last year, when I left MotoAmerica," he admitted at Valencia.
"It just goes to show that it's an awesome series. There are a lot of great racers there with a lot of potential. For sure coming to Europe isn't easy, because it's a different culture – you have to adapt to a lot of different things.
"But once you're able to make the jump and ride with all these great racers from all around the world you learn so much so quickly – it takes your riding to the next level. It's been a crazy experience just being in World Superbikes, with the amount of things I've learned already."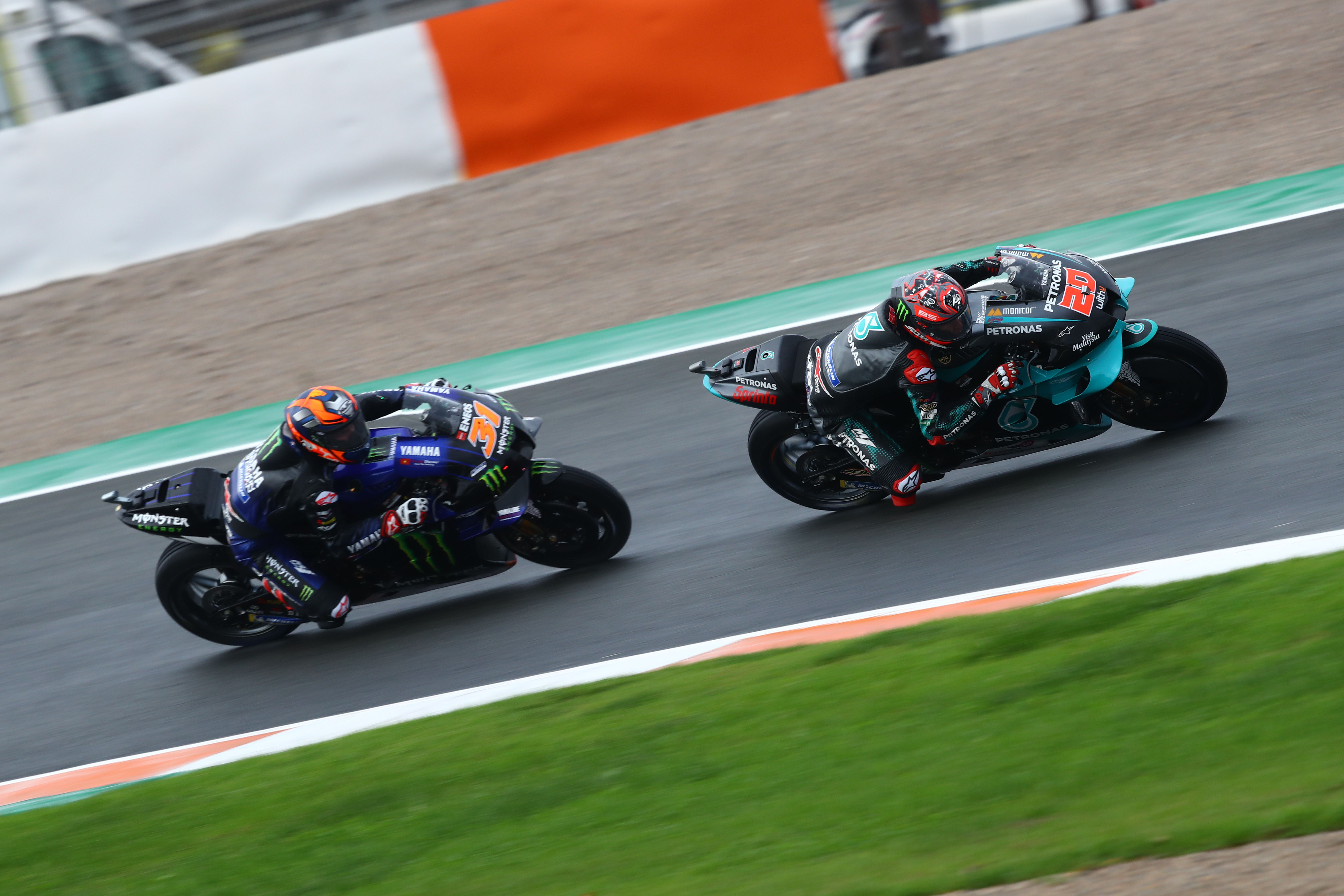 That process has been rapidly sped up not just through his time racing in Europe but thanks to his base outside Barcelona, where he trains with a number of top riders on a regular basis.
Set to become the latest overseas racer to make Andorra his home in 2021, he's adamant that being able to ride with grand prix riders away from his regular championship has also been a big factor in speeding up his learning curve.
"I learn a decent amount in training – I train with a really good group of riders like John McPhee, Xavi Vierge, Marcel Schrotter, Jake Dixon. When we're on the same bike and really pushing, you can learn a lot about riding style.
"It's been funny coming from MotoAmerica to here though, how many times you have to learn the same lesson before it sticks. A lot of stuff I've been learning this year I already knew, but it's easy to forget about stupid stuff in all the craziness – and I've been learning it again the hard way!"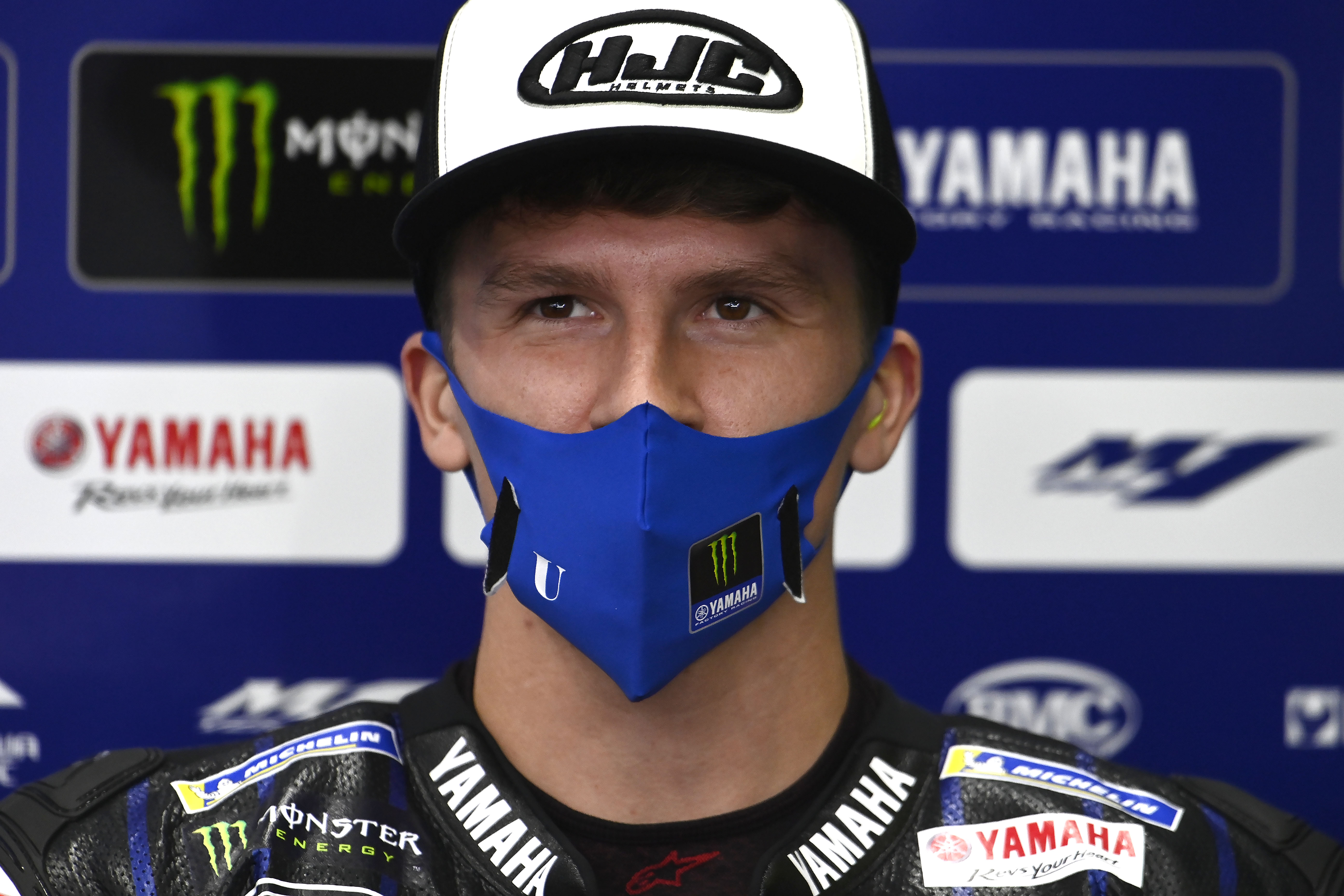 And while Gerloff might not have had the chance to ultimately step in and ride in place of Valentino Rossi in the Valencia race, his desire to learn everything he can in his rookie international season means he set out to take the maximum even from his brief time on track.
"I want to know what Valentino's style is in approaching a weekend," adds Gerloff. "I want to know what he focuses on, what he looks at first, and I want to know some of the things that he's been struggling with, so that I can have those things in my head and have a complete picture."
It's an attitude that'll serve him well, too, going forward. Already confirmed as sticking with satellite World Superbike team GRT Yamaha for next season, it's a chance to continue to make his mark on that championship.
And while most racers these days traditionally find their route to MotoGP via Moto3 and Moto2, the exception to that rule has normally been Americans unable to start out on grand prix machinery the way their European rivals can.
With the likes of fellow Texans Ben Spies and Colin Edwards and 2006 world champion Nicky Hayden all graduates from production bike racing directly to the premier class and with series bosses Dorna desperate to have American racers back at the forefront of the series, it's only a matter of time before Gerloff returns to the MotoGP paddock.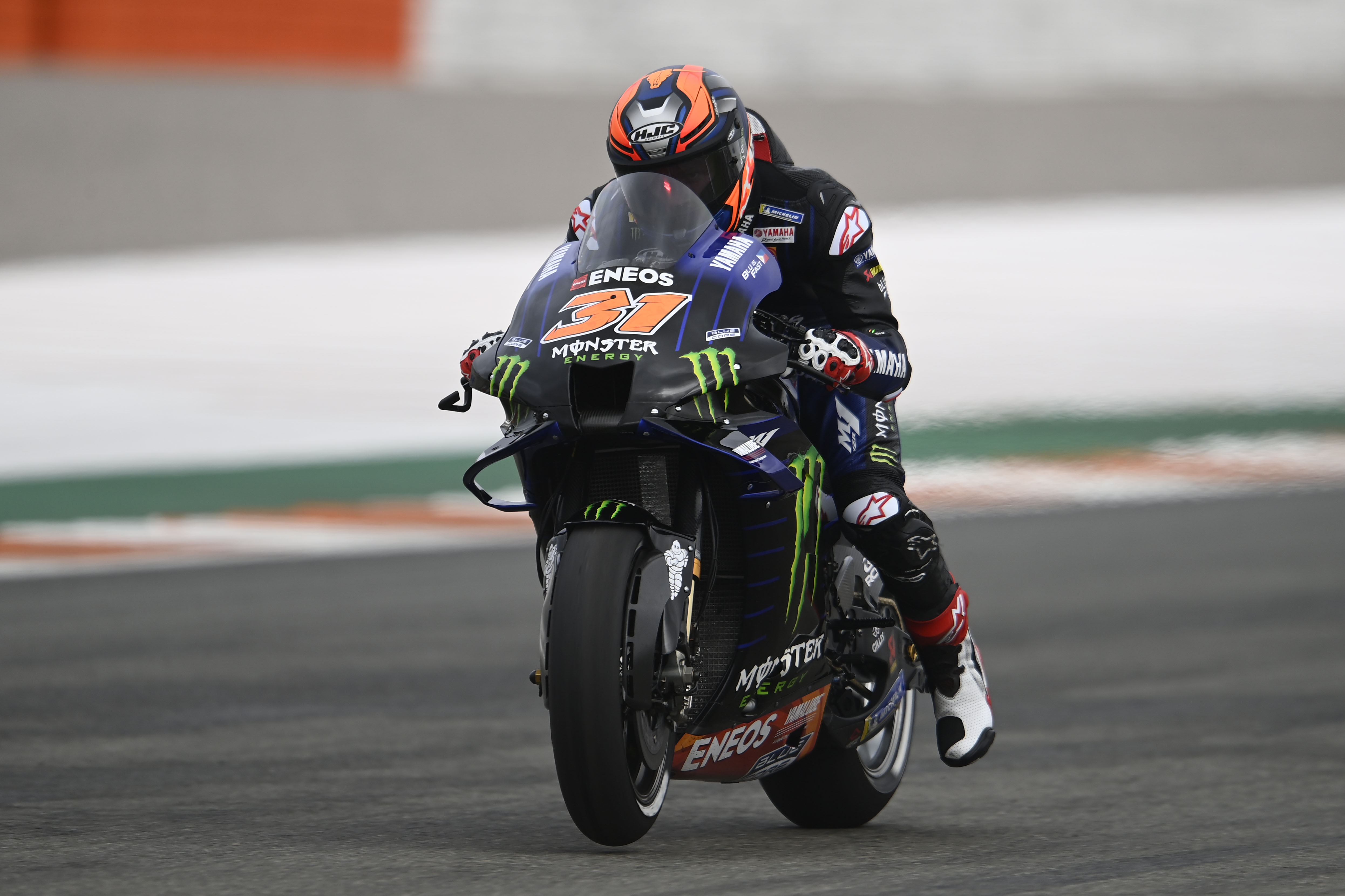 It helps that he made a big impression in the two practice sessions he got on Rossi's bike. Gerloff kept the bike clean and was immediately on pace, from a wet FP1 to an FP2 on a drying track, where he sat as high as fifth before being shuffled down to 19th during the late-session time attack.
Nineteenth place and 1.6s off the pace do not sound spectacular, but in the context of Gerloff's virtually non-existent track and machinery experience it was immense. For comparison, other first-time grand prix weekend competitor – Italian Superbike champ Lorenzo Savadori on the Aprilia RS-GP – was three seconds off the pace that day, and he'd ridden the bike before.
Gerloff's immediate pace clearly turned heads. Asked by The Race about the American's performance that day, Honda super-sub Stefan Bradl – who should know a thing or two about being called up with little preparation time and mileage – said: "We were just discussing with the team and we said he was doing a very good job today, in both sessions he was very good.
"Actually [when out on track] I saw him riding on the bike, and he was looking like he's an experienced rider. So, outstanding job from him.
"I think Yamaha made the right choice to put him on the bike – without a lot of experience, he was doing very well."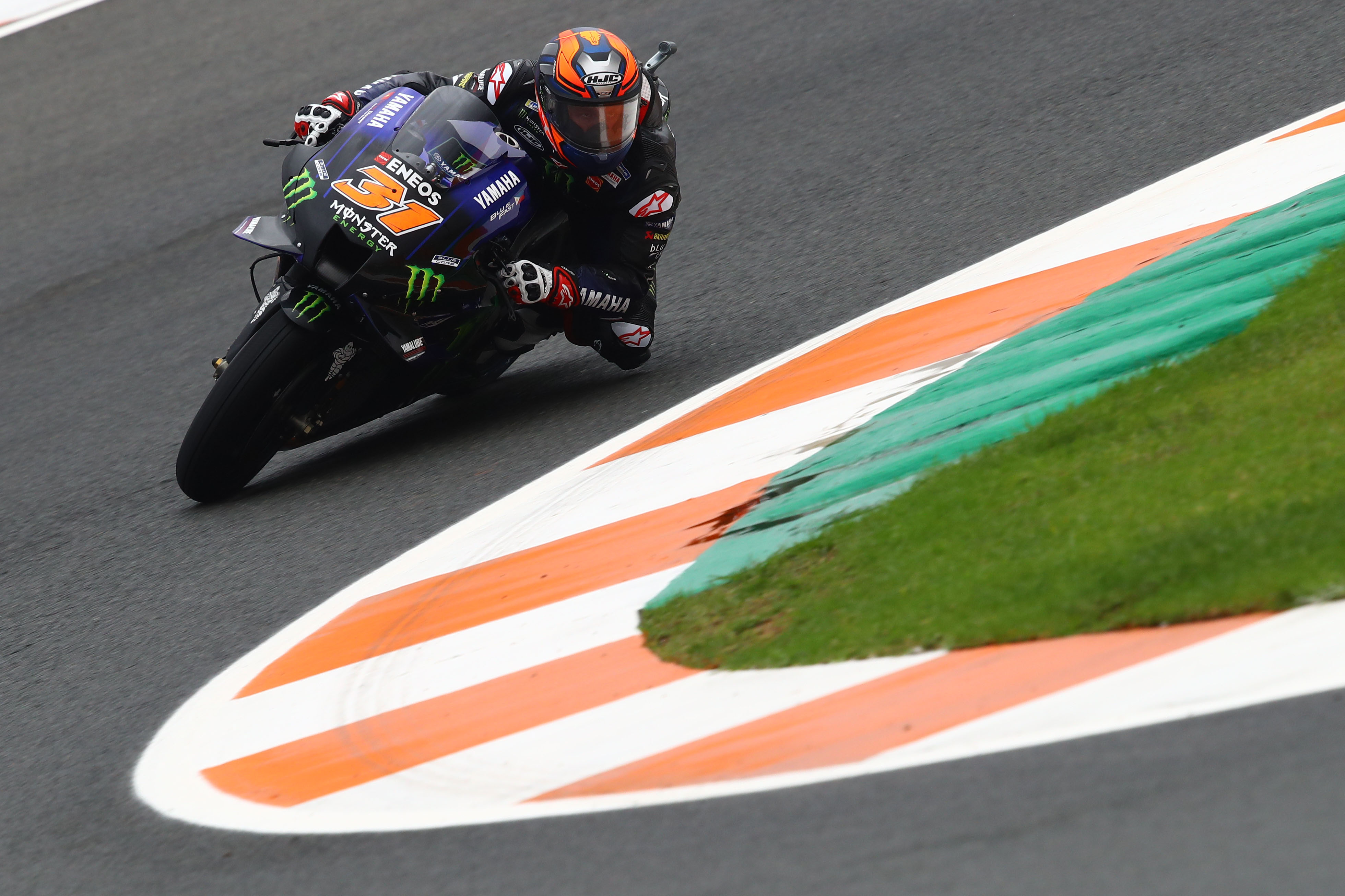 It won't suddenly put Gerloff in line to become Yamaha's 2021 MotoGP tester – it's got far more experienced names on the shortlist for that – but it won't have done any harm to his longer-term prospects with the manufacturer.
"Garrett's performance, I think everybody that saw it, it was exceptional, it was very very impressive, very controlled, [he] never put a foot wrong," Yamaha's managing director Lin Jarvis told MotoGP.com the day after Gerloff's practice debut.
"Never ridden an M1, never ridden carbon brakes, never ridden Michelin tyres and never ridden Valencia circuit. Mixed conditions, rain, dry – how he did that yesterday is a mystery, I think, to the whole paddock, but it says a lot about his attitude, his skill and his approach.
"I said to somebody, I think he left a huge business card to the whole MotoGP paddock, and I think he'll go on to have a great career ahead of him now.
"He took a brave move last year to come to Europe, he wants to be in the world championship, came into Superbike, had a good year, he has a better contract next year with Yamaha – and who knows, we might see him here in two years' time."
That's encouraging, but it stands to reason we might see Gerloff in that paddock even before that. Should Yamaha for any reason need a stand-in before it's got its 2021 test rider secured (or should they be somehow indisposed), after a debut like this he's bound to be top of the list.