Aprilia's quest to find a second MotoGP rider for 2021 has taken yet another twist as a deal with Moto2's Joe Roberts has fallen through.
Roberts was thought to be close to signing up to be Aleix Espargaro's team-mate next year, but decided against it at the 11th hour, according to The Race's sources in the premier-class paddock.
This has led to Aprilia provisionally entering its test rider Lorenzo Savadori alongside Espargaro in the 2021 MotoGP entry list.
And the Noale manufacturer has now communicated that it will end its pursuit of riders for 2021, and will instead use Savadori and his fellow test rider Bradley Smith.
Aprilia will decide whether Savadori or Smith gets the full-time entry after '21 pre-season testing.
Smith contested much of the 2020 season instead of the banned Andrea Iannone, but ceded the bike to Italian Superbike champion Savadori for the final three races – with Savadori showing steady improvement during his late-season stint but having no points to show for it.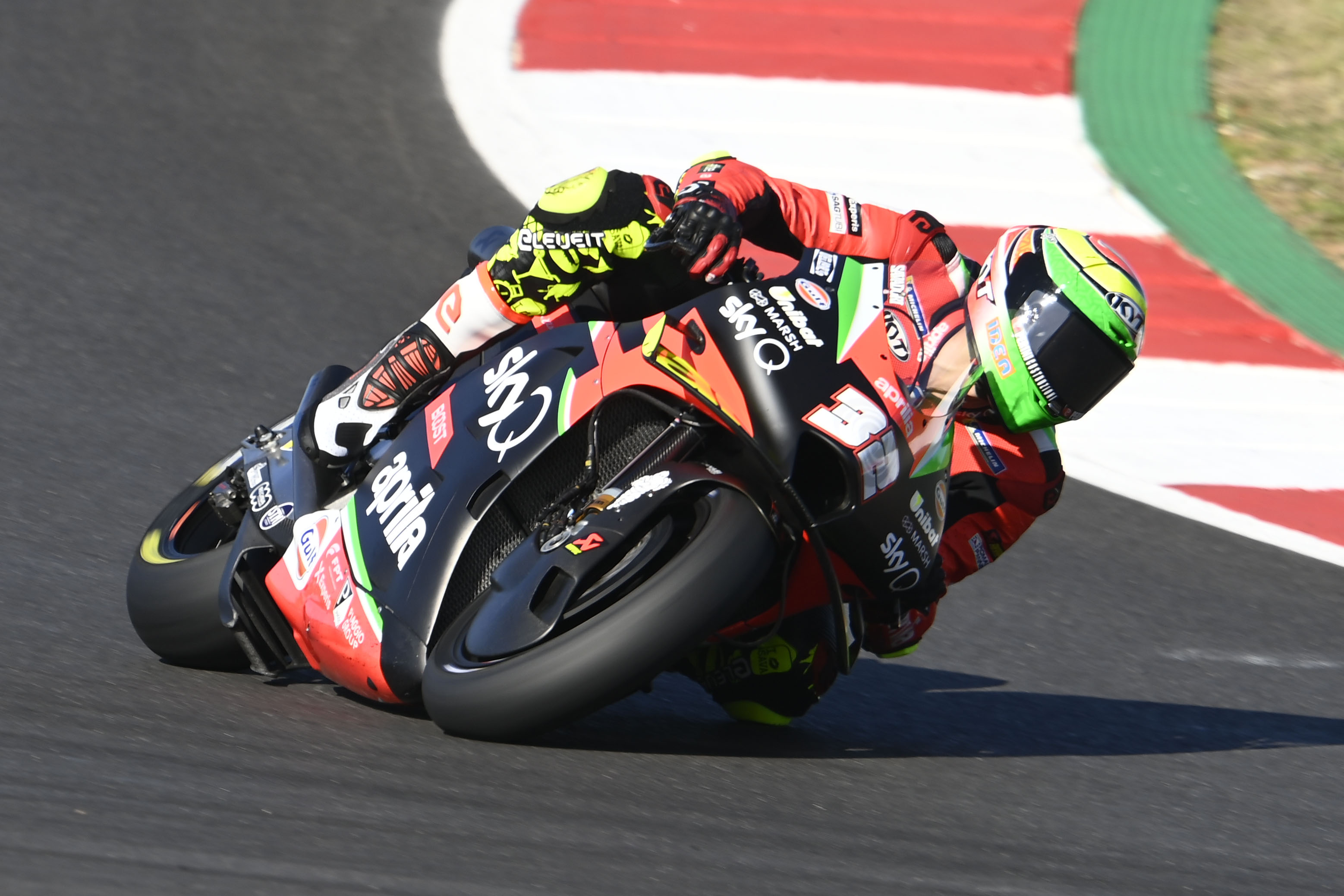 American rider Roberts, who finished seventh in his third full season of Moto2 this year, represented an attractive last-minute option for both Aprilia and MotoGP promoter Dorna due to his three intermediate-class pole positions this year and his convenient nationality, as the premier-class has been without a full-time American rider since Nicky Hayden's 2015 departure.
Yet Roberts, who had an existing Moto2 deal for 2021 with Italtrans, is understood to have had lingering doubts about abandoning a top intermediate-class ride – with Italtrans having just won the Moto2 title with Enea Bastianini – for an early MotoGP graduation.
His rejection took Aprilia to square one, the Noale manufacturer having found it very difficult to find a replacement for Iannone – whose doping ban was extended to a potentially career-ending four years earlier this month.
Premier-class veterans Andrea Dovizioso and Cal Crutchlow were both targets but decided on alternative plans for 2021, while a bid to sign Moto2 title contender Marco Bezzecchi was also unsuccessful.
Making use of its concessions, Aprilia will test the 2021 version of its RS-GP at Jerez this week, with Espargaro, Savadori and Smith in attendance.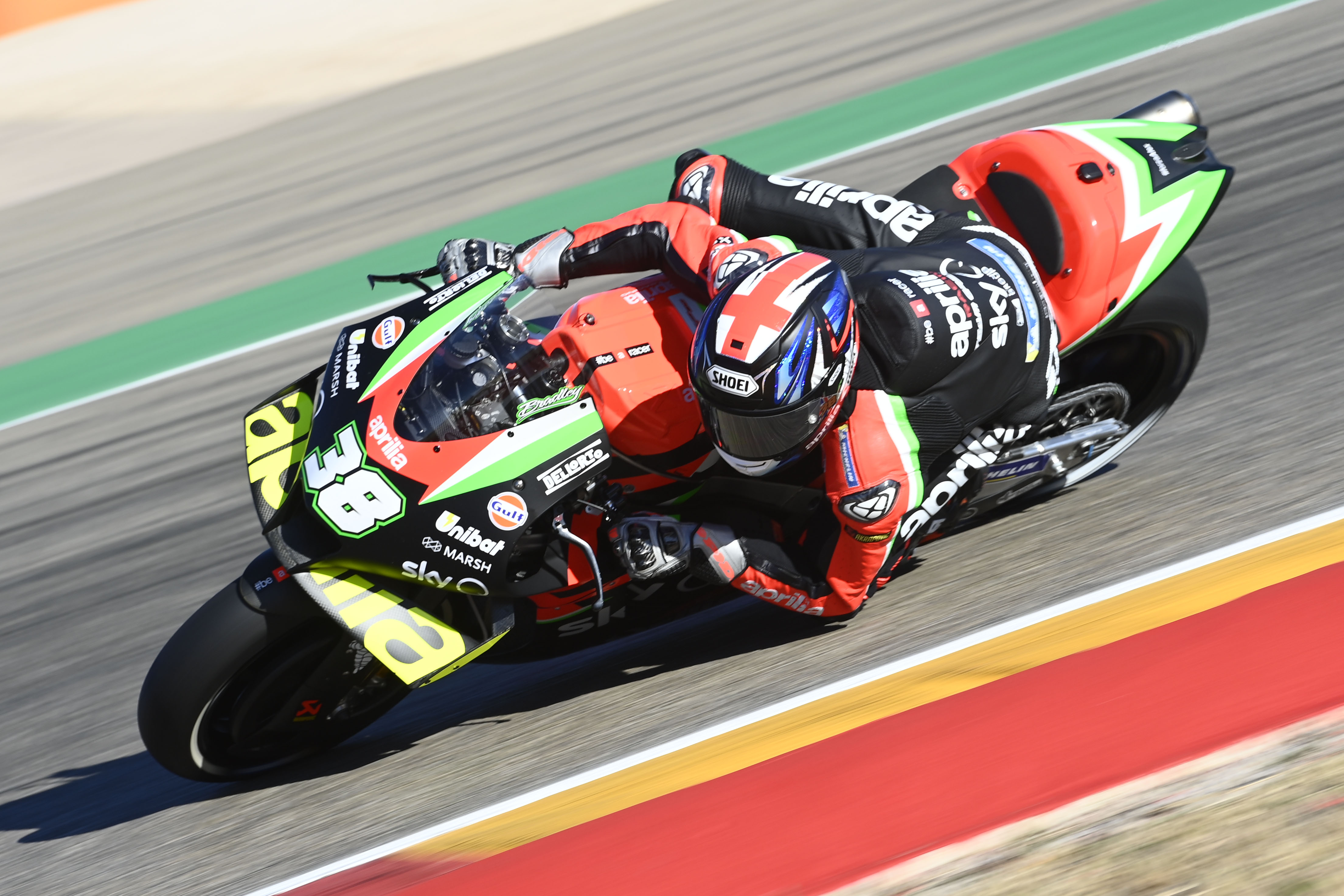 It planned to complete a two-day test starting from Tuesday, but a poor weather forecast starting from Wednesday means plans have been moved forward.
Asked about Aprilia's rider situation after the Portuguese Grand Prix, Espargaro said: "I know it has been two very stressful days for Massimo [Rivola, Aprilia motorsport boss].
"I know very good that Massimo really wanted to announce yesterday or today the rider. If the announcement didn't come, it's because it's very difficult for him.
"The only thing I know is that this morning I text Bradley, and I said, 'mate, take care of my '21 bikes tomorrow morning when you do the shakedown, I will arrive at lunchtime', and this is the only thing I know.
"I'm fully committed with the team, I know that no matter who is my team-mate Aprilia needs me more than ever – so I try to rest a little bit today and tomorrow full-gas on the 2021 season."
In Aprilia's statement, its racing boss Massimo Rivola confirmed Aprilia made offers to "three young riders". It is clear two of them were Bezzecchi and Roberts, while other riders linked to the vacant seat – along with Ducati World Superbike outcast Chaz Davies, who at 33 does not fall under any reasonable definition of "young" – were Jake Dixon and Fabio Di Giannantonio, the latter under contract the Gresini team that runs Aprilia's MotoGP operation.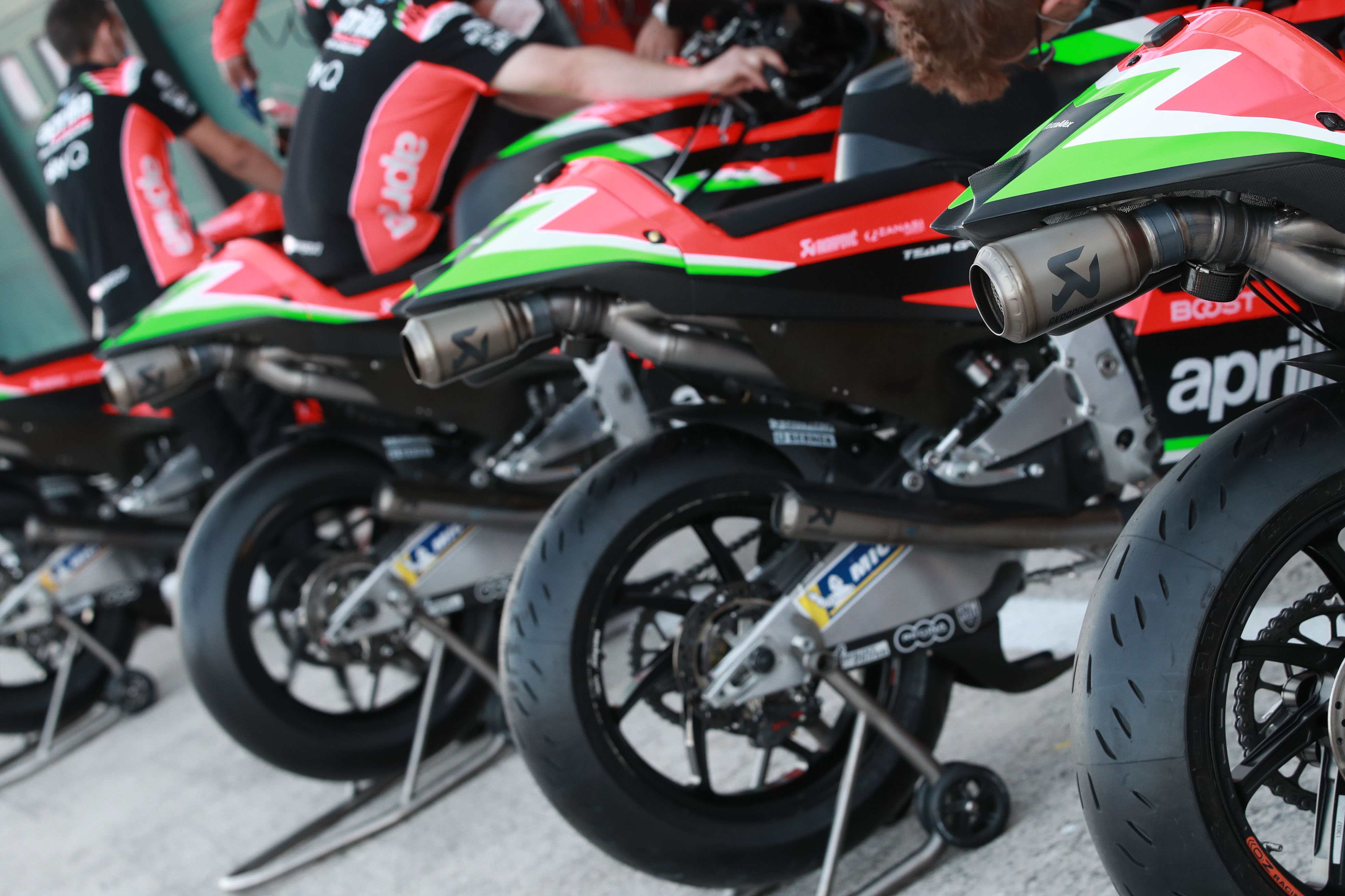 "It is no secret that we offered three young riders an opportunity because we though our project could be very interesting for young talent, but they still didn't feel ready for the big leap and at the same time the teams they are committed to for the 2021 season preferred to keep them," Rivola said, referencing the fact that all potential targets from Moto2 already had 2021 deals in place.
"We prefer to continue with our current riders rather than explore options that are still available but do not fully convince us.
"Aleix will obviously be the spearhead. The second seat, and therefore the test rider role, will be decided at the end of the winter testing programme."