American Moto2 rider Joe Roberts has sprung to the top of Aprilia's wishlist for its 2021 MotoGP rider lineup, as the Italian factory prepares to announce who will replace the banned Andrea Iannone within the coming hours.
It's believed by The Race's sources within the MotoGP paddock that Roberts is likely to be confirmed as joining the team by the end of Sunday's action at the final round of the season in Portugal, potentially opening the door for him to make his MotoGP debut as soon as Tuesday during the team's end-of-season private test at Jerez.
Aprilia will head directly from today's Portuguese Grand Prix to the Spanish circuit only 300km down the Iberian coast, with Aleix Espargaro set to get his first and only chance of 2020 to ride next year's RS-GP machine ahead of the winter testing ban.
Roberts has emerged as the prime contender for the seat in recent days, after a number of other racers previously courted by Aprilia have fallen by the wayside.
Rejected by Andrea Dovizioso in favour of a sabbatical, turned down by Cal Crutchlow in favour of a Yamaha testing deal and with Moto2 front-runner Marco Bezzecchi choosing to remain in that class, Aprilia are quickly running out of time.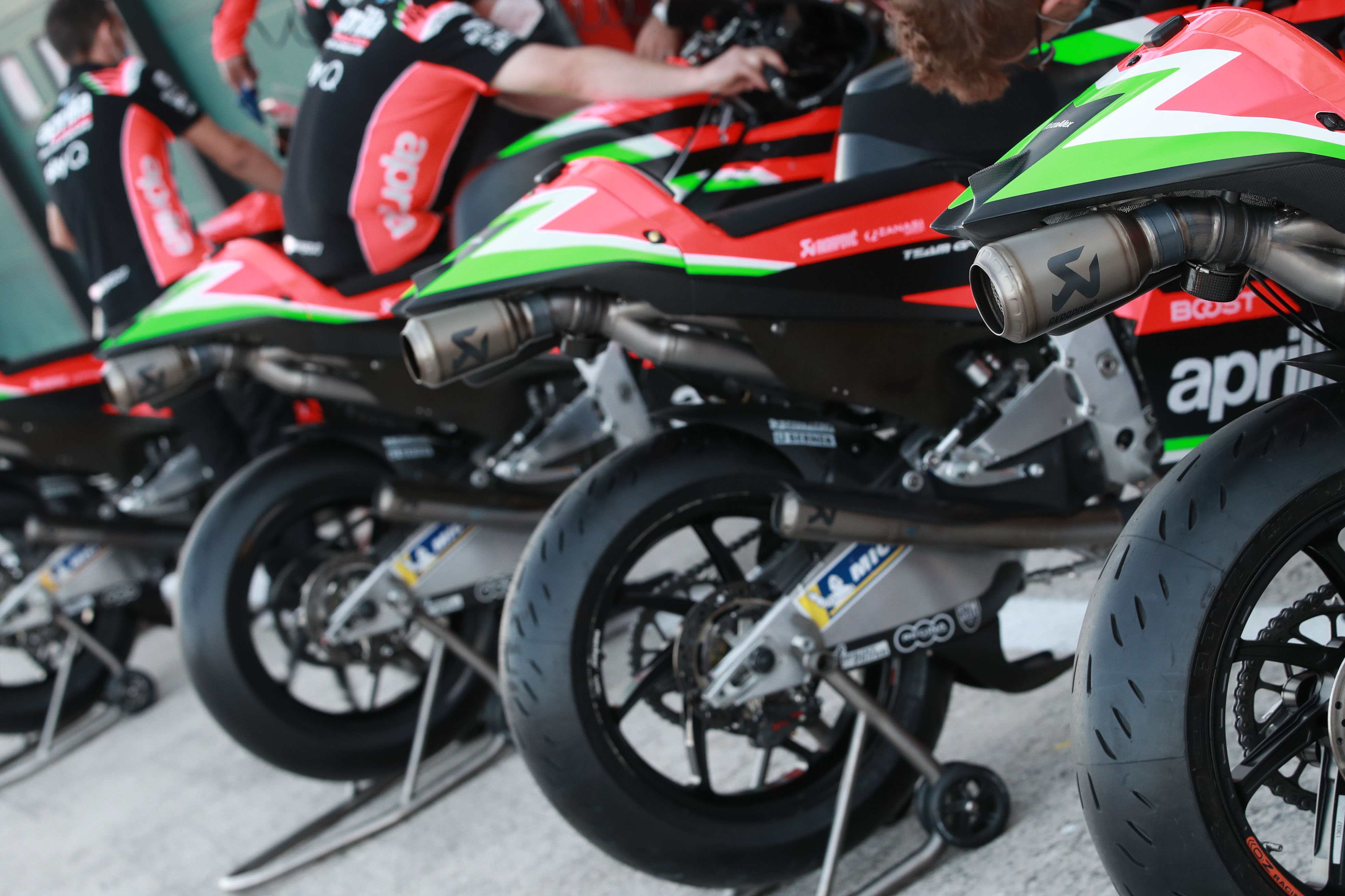 The other name linked to the seat has been unemployed World Superbike racer Chaz Davies, who was believed to have been a preference for series organiser Dorna and British broadcaster BT Sport, both keen to see the departing Crutchlow replaced on the grid.
However, while the British market is an important one for Dorna, the chance to successfully increase audience figures in the US could prove to be an even bigger draw, and could lead to the promoter smoothing the way for Aprilia to sign up Roberts.
It would also potentially help boost sales for both Aprilia and parent group Piaggio in a key market, especially as they look to enhance their market share with the launch of their new RS660 sportsbike.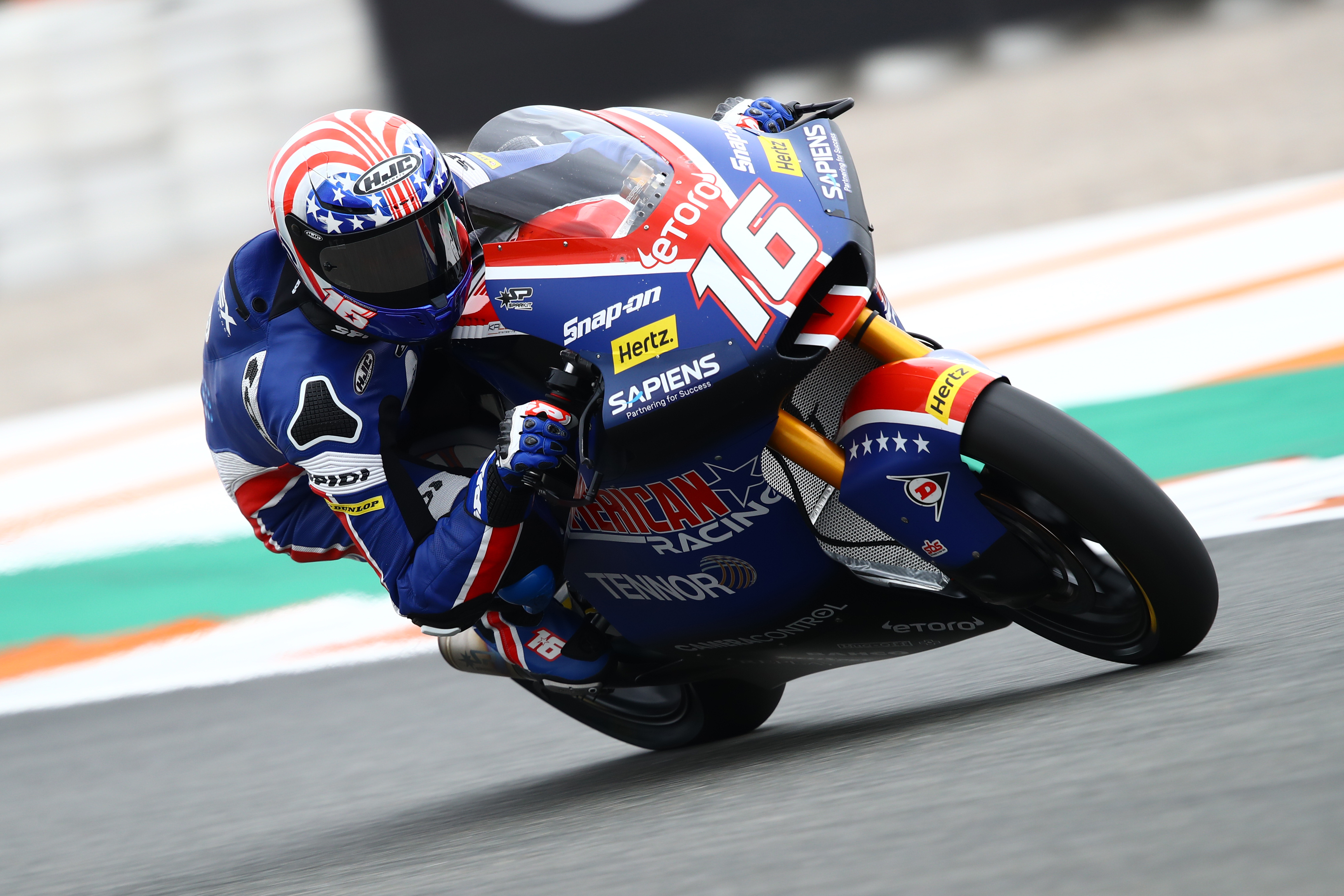 "I like Joe Roberts, how he improved," Espargaro said when asked about Roberts as an option for Aprilia on Friday. "Actually, I was in Qatar this year [during the Moto2 opener], I was in the paddock, I watched the races there and sincerely he impressed me, he was very very strong. It looks like he's growing and improving.
"What I like is, he's not afraid. He goes full [gas], he doesn't care, he doesn't want to stay second or third, he goes full or crashes, and this is good. Obviously he has to still learn a lot of things, but he's showing that he has the speed.
"So, obviously it's a good option for the future, and to have again an American in the maximum MotoGP category is always great."
Dorna has already invested considerable resources into making Roberts into a star in the US through its in-house TV production and media channels, with the American rider's move to the premier class all but assured at some point in the coming seasons anyway.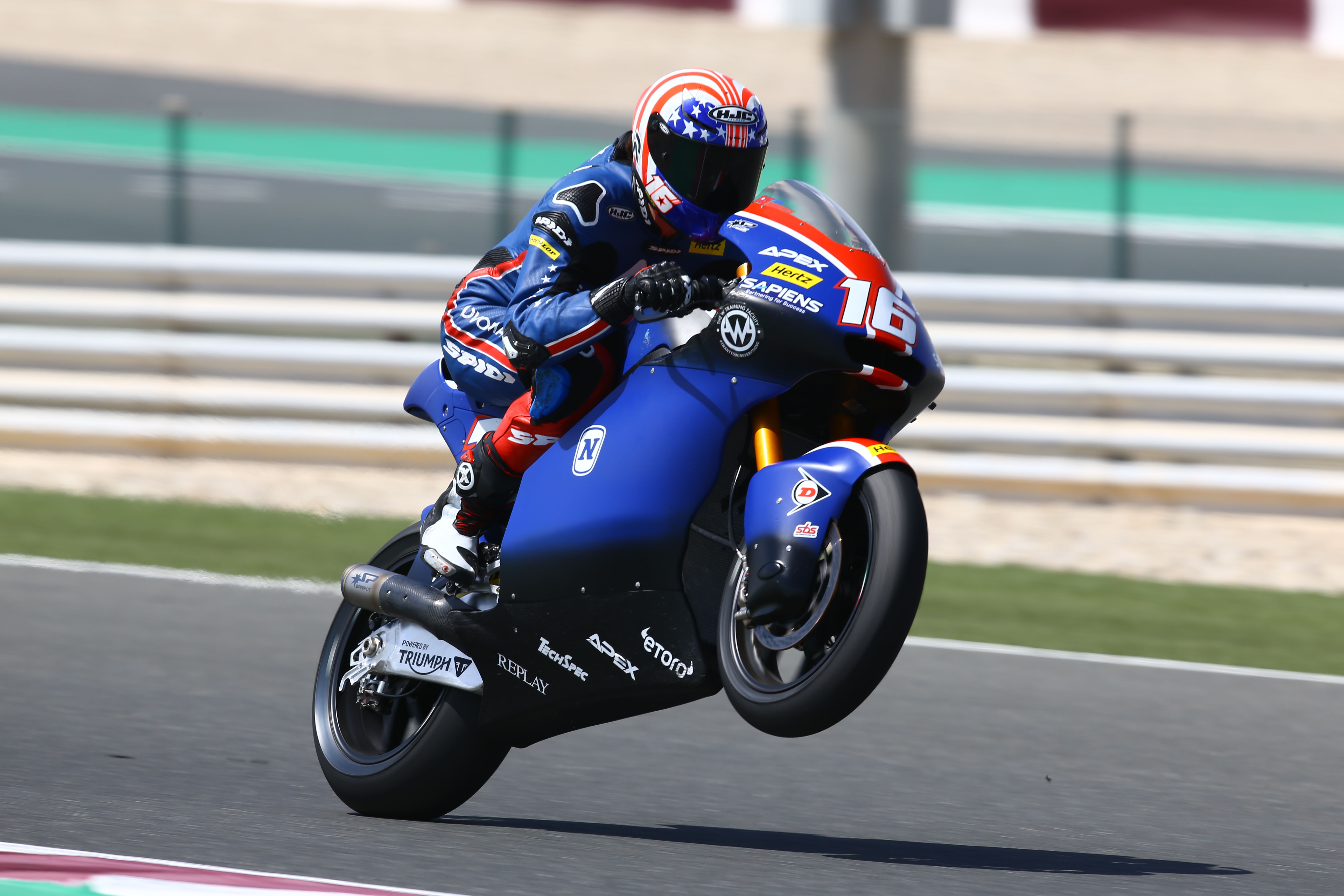 Roberts has a contract in place already with Italian team Italtrans in the middleweight class, after moving from the American Racing Team, where he will be replaced by five-time MotoAmerica champion Cameron Beaubier.
But with most Moto2 contracts featuring an escape or buy-out clause in the event of a rider being offered a MotoGP seat, it's probable that with Dorna assistance Roberts would be able to find a way out in the same manner that Alex Marquez left MarcVDS for Repsol Honda at the final round of 2019.