Three-time World Superbike runner-up Chaz Davies has become the latest name to be linked to Aprilia's free MotoGP seat.
The 33-year-old has moved into contention because series promoter Dorna is keen for a high-profile British representative on the grid in 2021 now that Cal Crutchlow is switching to a Yamaha test role.
Aprilia is trying to find a replacement for the now-banned Andrea Iannone.
Davies is currently a free agent after a late decision that his factory Ducati WSB contract would not be renewed for next season, leaving him without a ride.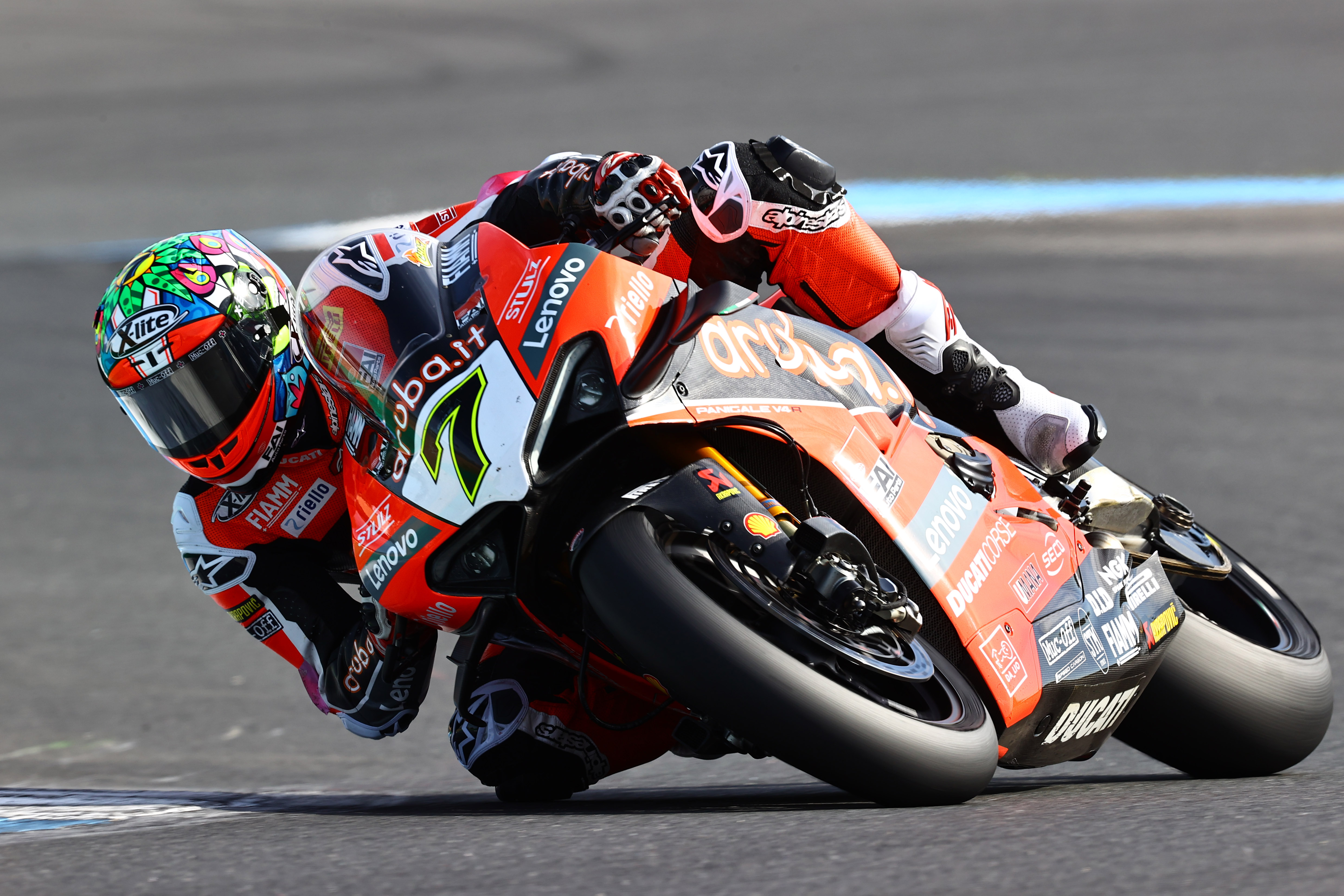 He's been linked to a number of seats in the production bike racing series, but as of yet hasn't put pen to paper.
Aprilia boss Massimo Rivola hinted yesterday that the manufacturer was looking at the WSB paddock, too – although he was quick to name not Davies but American rider Garrett Gerloff, who impressed last weekend as a brief stand-in for Valentino Rossi.
However, The Race's sources in the MotoGP paddock are reporting that negotiations are now at an advanced stage with Davies, after a number of other riders initially linked to the deal have fallen by the wayside.
It was initially suggesting that three-time MotoGP champion Jorge Lorenzo – who won his two 250cc titles with Aprilia – could make a dramatic return to racing with the firm, but that now seems like it won't be the case.
Italian Moto2 frontrunner Marco Bezzecchi has also been ruled out of contention, apparently after electing to remain in the middleweight class for another season.
Petronas Sprinta's Jake Dixon has reportedly also made the same decision, choosing to concentrate on Moto2 for next year knowing that there is a route to the premier class in 2022 with the satellite Yamaha squad.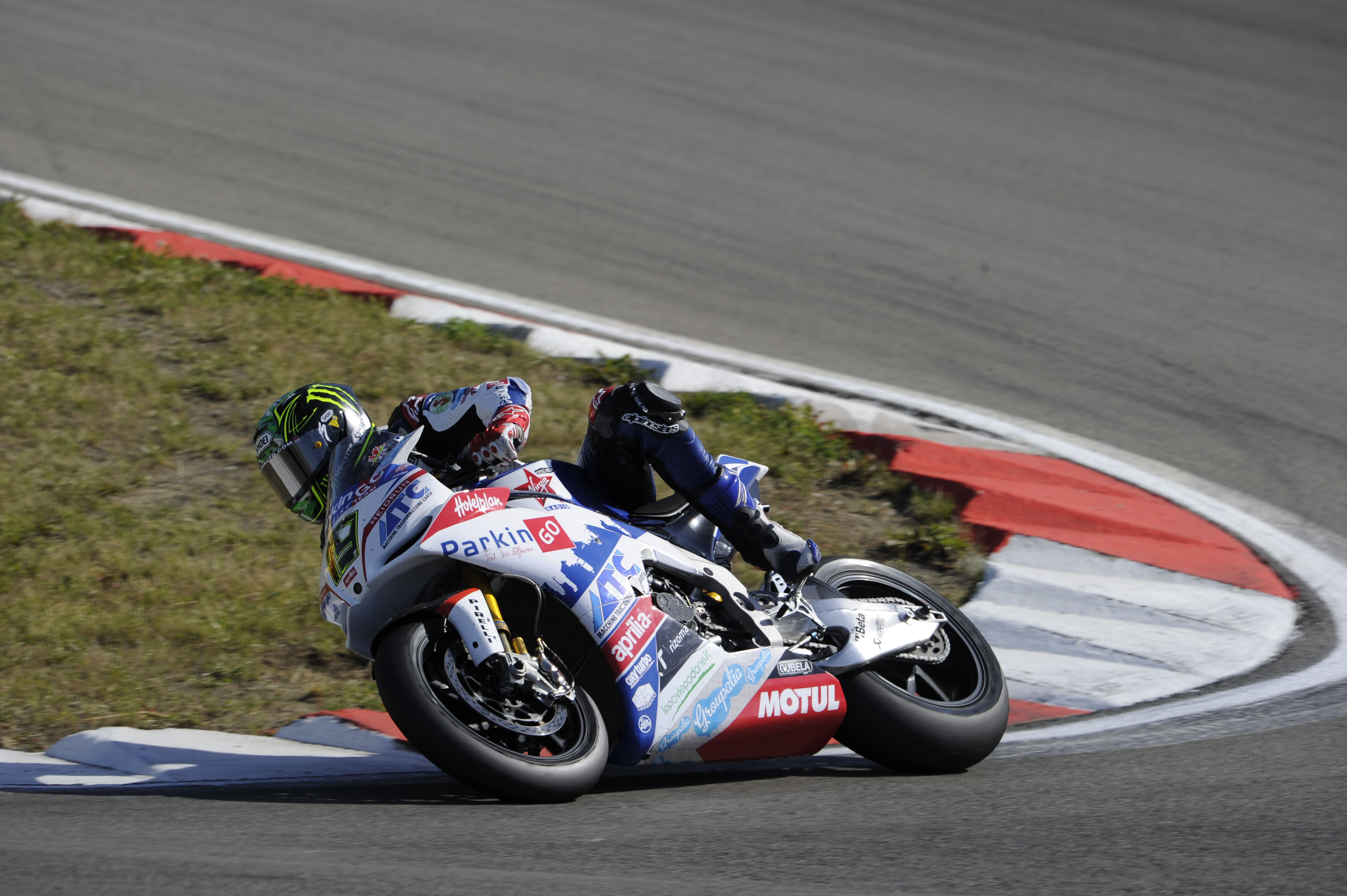 That leaves Davies as a frontruner for the spot, especially given his previous experience with Aprilia.
He made his World Superbike debut with the team in 2012 (pictured above), and enjoyed an impressive rookie season featuring a number of podiums and a race win at the Nurburgring.
He also has previous Grand Prix experience, spending five seasons from 2001 to 2006 in the 125cc and 250cc classes.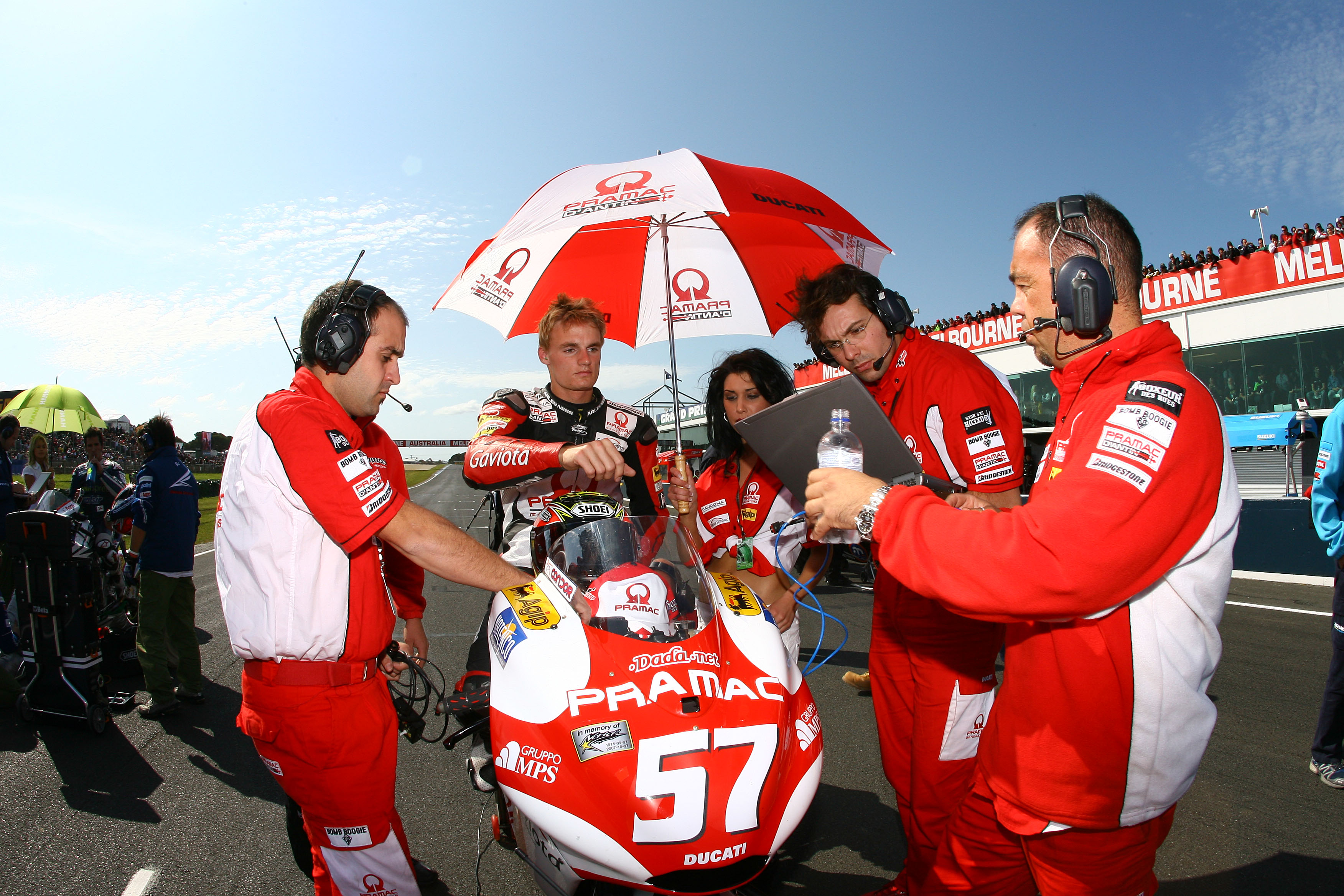 His last MotoGP experience comes from 2007, though, when he had four substitute rides for Pramac Ducati squad in place of Alex Hofmann (pictured above).
Should Davies snatch the Aprilia ride, it also looks likely that the team will retain the services of Bradley Smith, with Davies' friend and former Andorran neighbour set to be retained as its test rider.