Three-time MotoGP world championship runner-up Andrea Dovizioso has been the obvious hot commodity on the rider market ever since he announced at the Red Bull Ring that he would not be staying with Ducati beyond this year.
Links to a KTM ride (potentially at the expense of rookie Iker Lecuona) were extinguished swiftly, but the idea that he could join Aleix Espargaro at Aprilia lingered for most of the campaign, as did suggestions he would take up a test role with Honda or Yamaha.
In the end, none of this materialised, with 34-year-old Dovizioso announcing that he would head into 2021 a free agent and set his sights on a 2022 return to the premier class instead.
"I didn't have a chance to have a place for next year to race," Dovizioso said ahead of his penultimate race with Ducati in Valencia. "This is clear.
"As you know, almost all the manufacturers signed their riders before the start of the season. That was quite normal. It was normal to be in this condition at the end of the season.
"I will consider [a ride in] 2022, if I have a chance to really fight for the championship because this is my goal [but only] if there is a chance to be in a top team, top bike, to fight for the championship.
"I know it is difficult if you don't race for one year, but at the end, this is the situation I'm living and next year it will be a different year."
Dovizioso's comment was eyebrow-raising because it is not the case that the 2021 grid is all filled up. The second Aprilia RS-GP ride was in suspended animation for much of the year as Andrea Iannone's doping case rumbled on, but Aprilia (and the team's leading rider Aleix Espargaro) made it clear repeatedly that it would very much fancy Dovizioso for the role, provided Iannone's ban couldn't be cut short.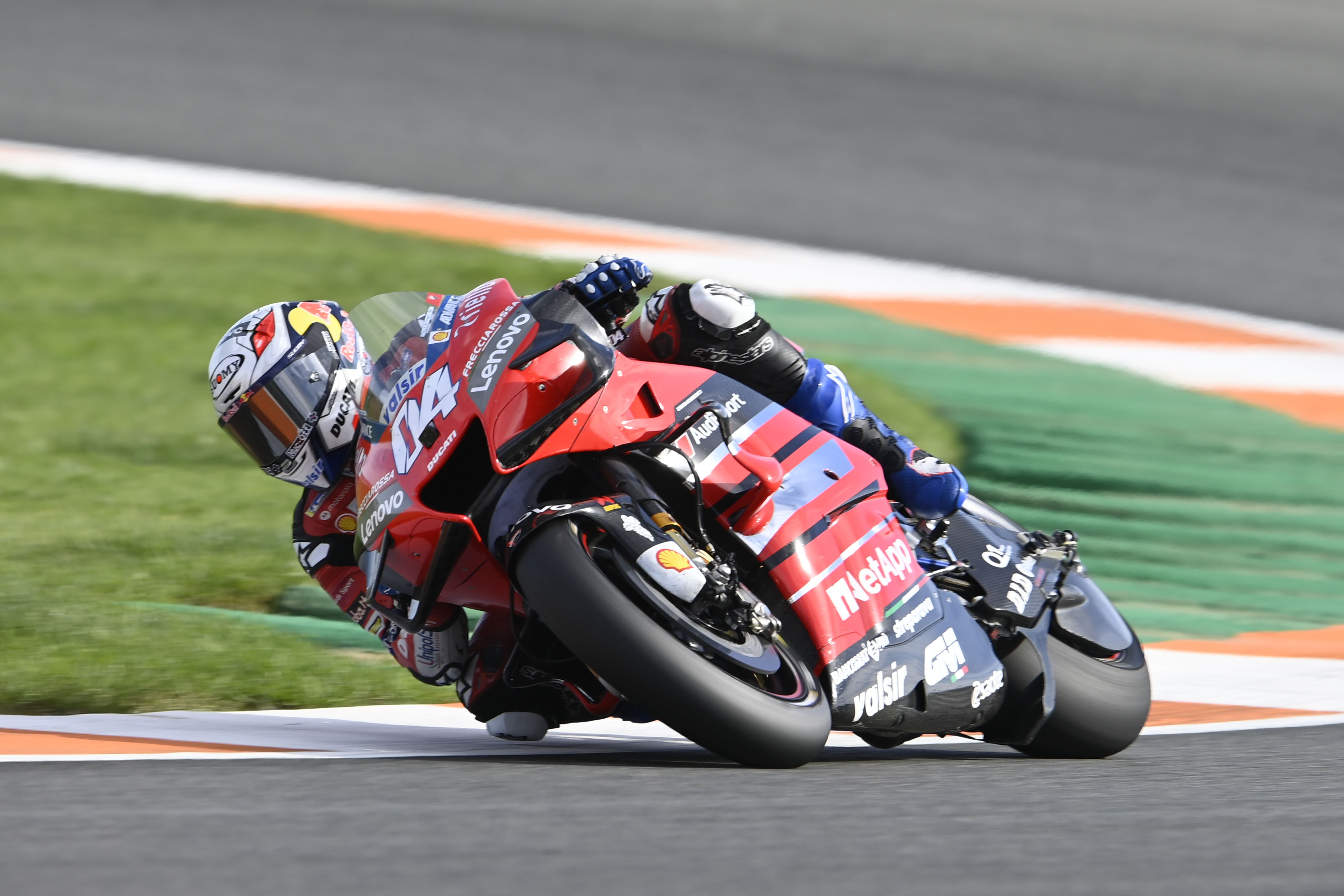 It couldn't – in fact, the ban has now grown to four years – but Dovizioso is out of the running all the same. This may not be hugely surprising as Aprilia has had a pretty rough campaign, but when asked by The Race why he didn't explore the opportunity to ride the RS-GP further, Dovizioso was careful not to be dismissive.
"I was really happy to have the push of Aprilia [for my services]," Dovizioso said. "Already we spoke in the past about that. It wasn't really true that Aprilia were waiting for Iannone, it wasn't the truth, but it was normal [for them to say].
"And I don't think that at this moment the [Aprilia] situation is what I need in my career. I think they are doing a really good job because the budget they have is not big, like for example Honda or Yamaha or Ducati. So, they are doing a really good job. But the level of MotoGP is so high. And that is very very difficult."
When asked about the possibility, Dovizioso didn't rule out replacing Marquez should the need arise
Dovizioso indicated that he was not ready for another long-term project, having already partaken in Ducati's rise up the MotoGP ranks since his arrival in 2013.
"I already lived this situation with Ducati at the beginning of our relationship. And MotoGP is difficult, and just when you are inside of that you can understand all the details, how tough it is.
"So, they are doing a really good job, but at this moment it's not what I need and the reason why I took that decision."
So, that narrowed it down to a test rider role, with Honda and Yamaha the obvious candidates.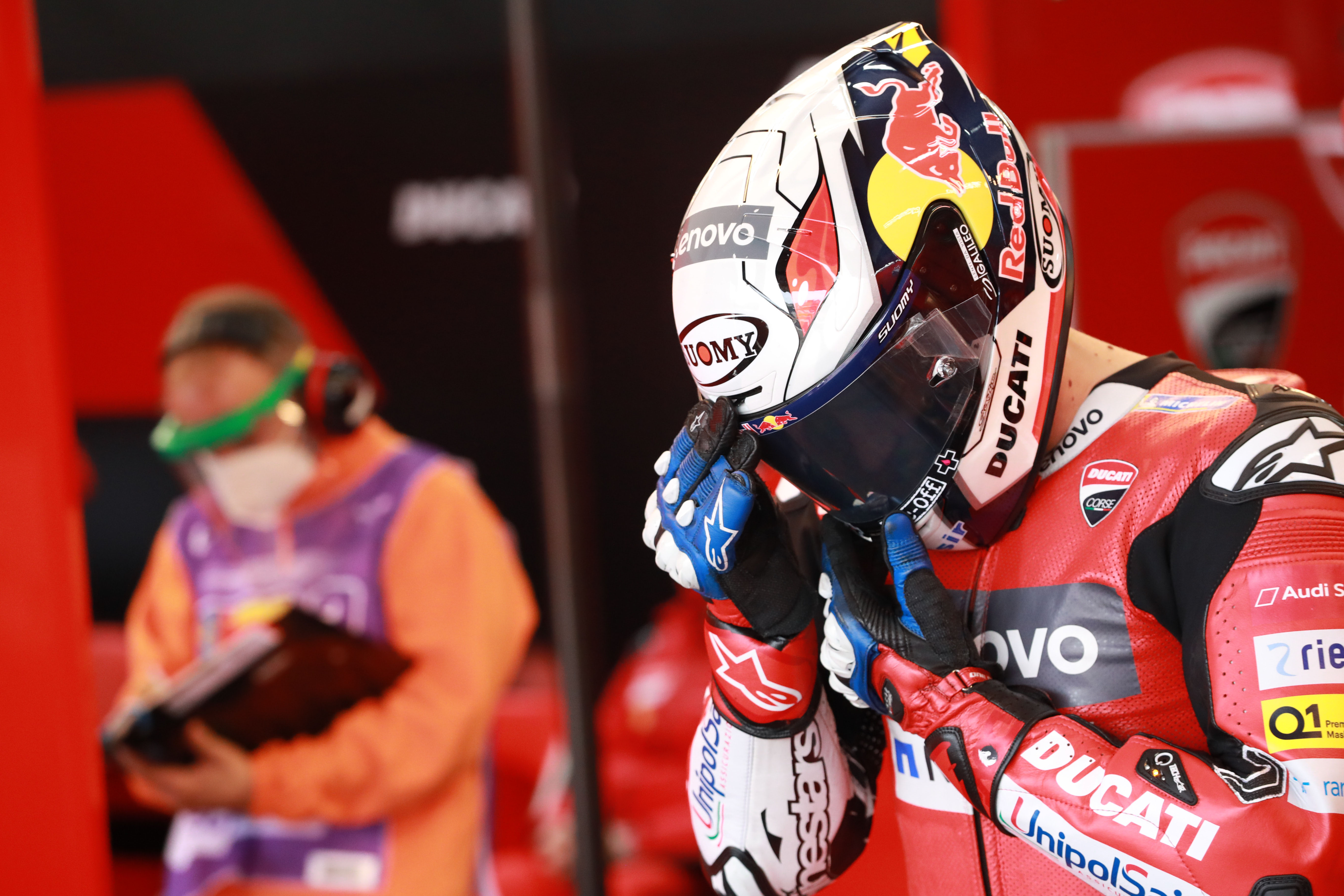 "About Honda, we discussed [it] but not this week, already a month ago. Like some other proposals – every proposal, there was a different reason why it didn't happen.
"But in any case, I'm really happy to feel the support, and everybody tried to take me on board, to be a test rider but, in the end, to be a test rider and not have a door open to race for 2022, for me it was too important [to avoid that].
"So that's why we decided to not sign and be free. In motorsport, everything can happen, we will see for 2021 but especially work for 2022."
It is believed that the lack of Honda link-up ties into Dovizioso's side project for 2021, which he described as "racing with my friends, some races in motocross". Like many in MotoGP, Dovizioso is an avid dirt track rider, and he raised the possibility of contesting a few races in the national championship in Italy – while ruling out international categories as the level of experience and preparation required is too high.
Dovizioso is understood to be keen to use KTM bikes for this project, which was a complication for a Honda test rider role. It was unlikely to have been a deal-breaker but it probably added up.
A long-standing rumour regarding Dovizioso and Honda was that he may be eyeing a return under its wing in case Marc Marquez's continuing struggles with injury leaves a works RC213V vacant for some of 2021.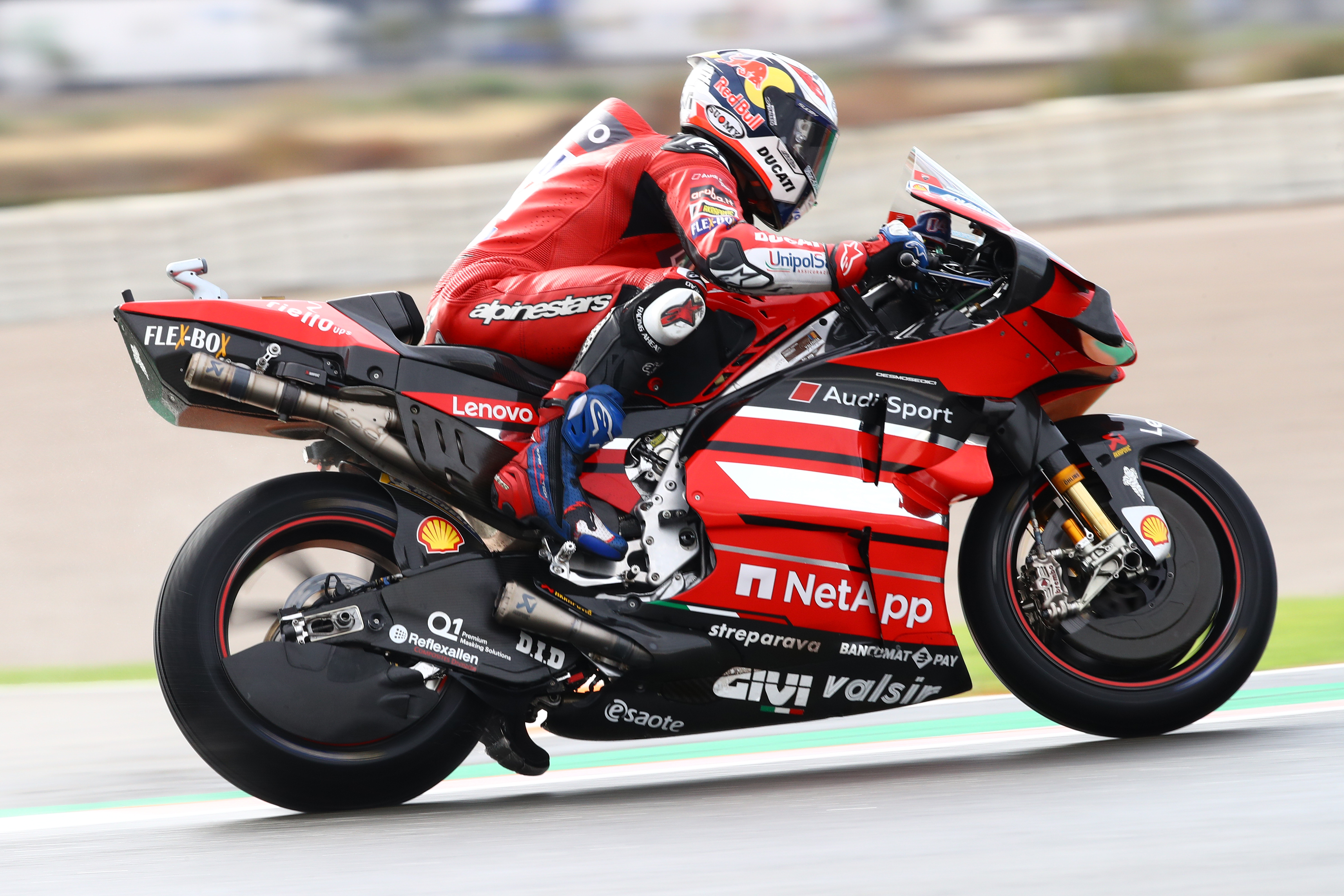 With Marquez potentially requiring a third surgery and a lengthy recovery period before next season – as reported by The Race on Thursday – this is a prospect that cannot be ruled out. When asked about the possibility, Dovizioso didn't rule out replacing Marquez should the need arise.
"I think everybody is running too much [with this idea]. What is going on with Marc, I think nobody really knows all the details, and also me. Second, I don't think they will take a decision now for next year. Third, I'm free. So we will see.
Dovizioso decided the only winning move was not to play
"This is motorsport. I'm free, it doesn't mean I will go if they call me. I will think about it. So, it depends if they will propose [to] me – I speak about everybody – and I will decide.
"I already have my plan to race in motocross and do some stuff, I'm trying to work in some other things, I don't know if that will happen also because COVID is the limit of everybody in this moment and nobody knows really the future.
"For next year, the positive things about our decision is we are free. But to not see Marc in 2021 [in MotoGP] – I think that's almost impossible."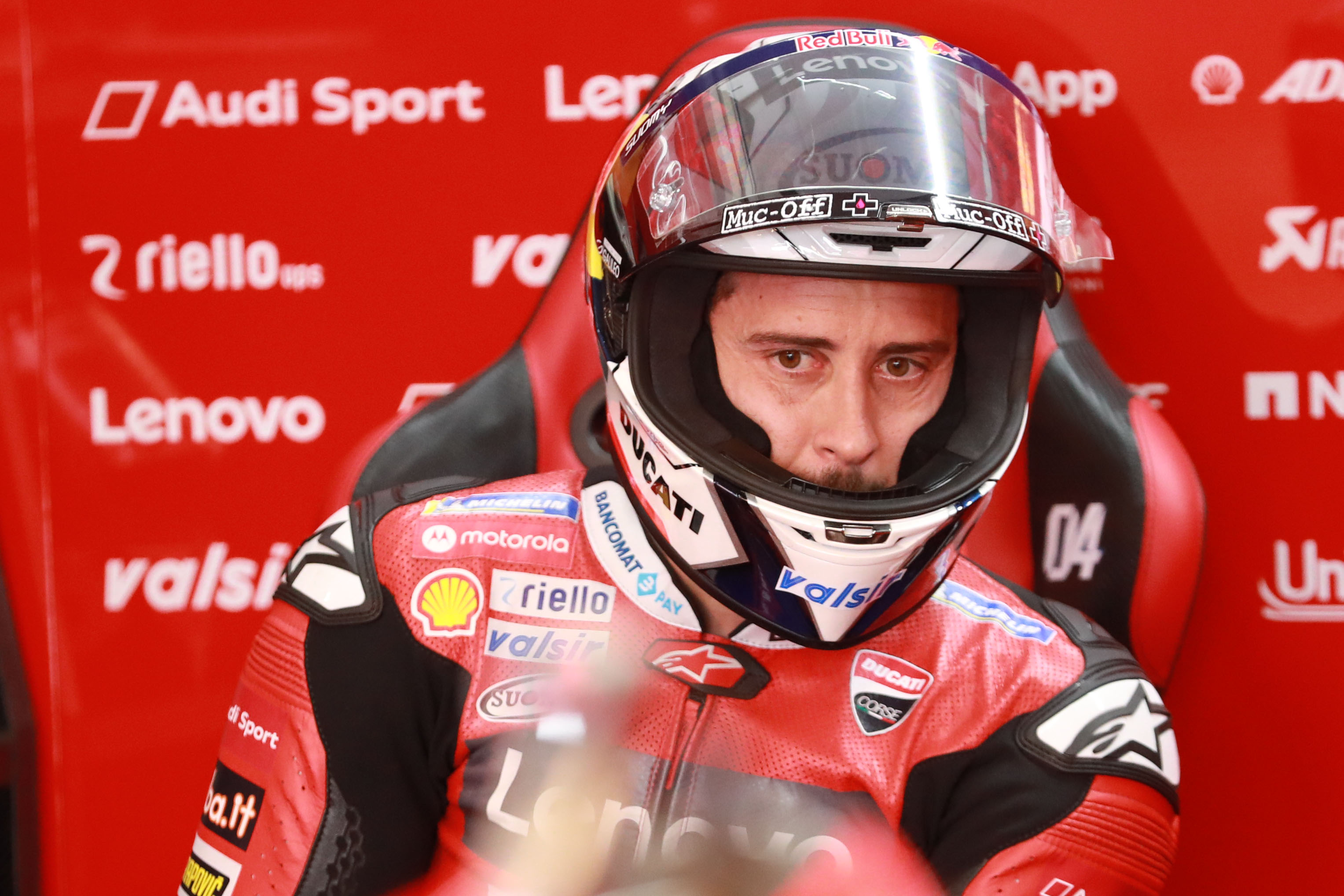 What about Yamaha then? The manufacturer looks increasingly likely to swap Jorge Lorenzo for Cal Crutchlow in the test rider role but was very much in the market for Dovizioso.
Dovizioso didn't address it directly but strongly hinted that "the decision not to sign with somebody" was taken also to remain with a long-standing sponsor that will support his foray into motocross and other projects.
Reading between the lines, the sponsor appears to be Red Bull, which would've presumably had to walk away if Dovizioso had signed up for a role with the Monster-backed Yamaha squad.
In the end, all of the above seemed to add up for Dovizioso and his 2021 MotoGP prospects. None was without its downsides, so he decided the only winning move was not to play. At least for now. Then, he believes, a better offer might come about for 2022 – or maybe even before.