With the news that three-time MotoGP world championship runner up Andrea Dovizioso will sit out the 2021 season – and realistically faces a difficult road back to the premier class in 2022 – it looks like we're watching the final chapter in a career of remarkable highs and lows.
The 2004 125cc world champion made the move to the premier class in 2008 (having just finished twice as a runner-up in the 250cc class to future MotoGP team-mate Jorge Lorenzo) and has been a permanent fixture in the series since.
Yet despite being a regular podium contender since his rookie season, a factory rider for not one but two teams, and becoming the only man capable of challenging Marc Marquez in recent years, it's hard to quantify exactly what legacy the 34-year-old will leave should this decision ultimately mark his retirement from the sport.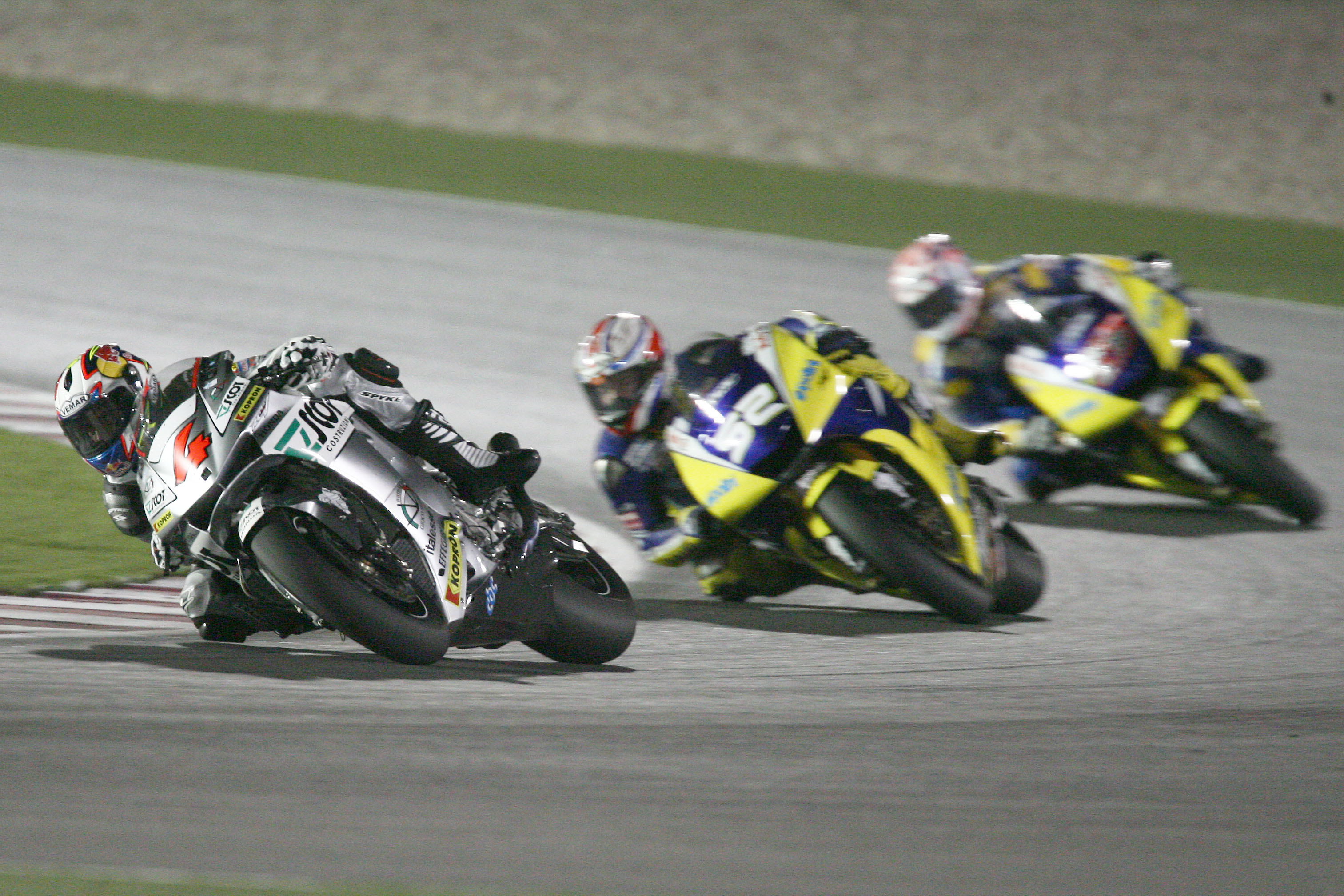 Dovizioso's 2008 MotoGP move was with Team Scot, the same squad he had raced for so successfully in 250cc. He didn't waste any time making his mark on the class either, passing Valentino Rossi on the last lap of his very first race to secure fourth in Qatar.
That marked the start of an impressive rookie of the year campaign, Dovizioso taking a string of top five results and a first podium in Malaysia towards the end of the year, securing fifth place in the overall standings on the satellite RC213V machine.
Dovizioso stuck around in the Honda team as the rider no one really wanted
In fact, he did enough in his rookie year to secure a promotion to the factory squad for 2009, replacing Nicky Hayden at Repsol Honda.
However, in hindsight that's perhaps where we got the first glimpse at what Dovi lacks – and how for much of his career, the Forli native has been most comfortable and fastest as an underdog rather than a favourite.
His first year on an orange bike didn't quite go according to plan despite a first race victory at a wet Donington Park, with his British Grand Prix success his only visit of the year to the podium.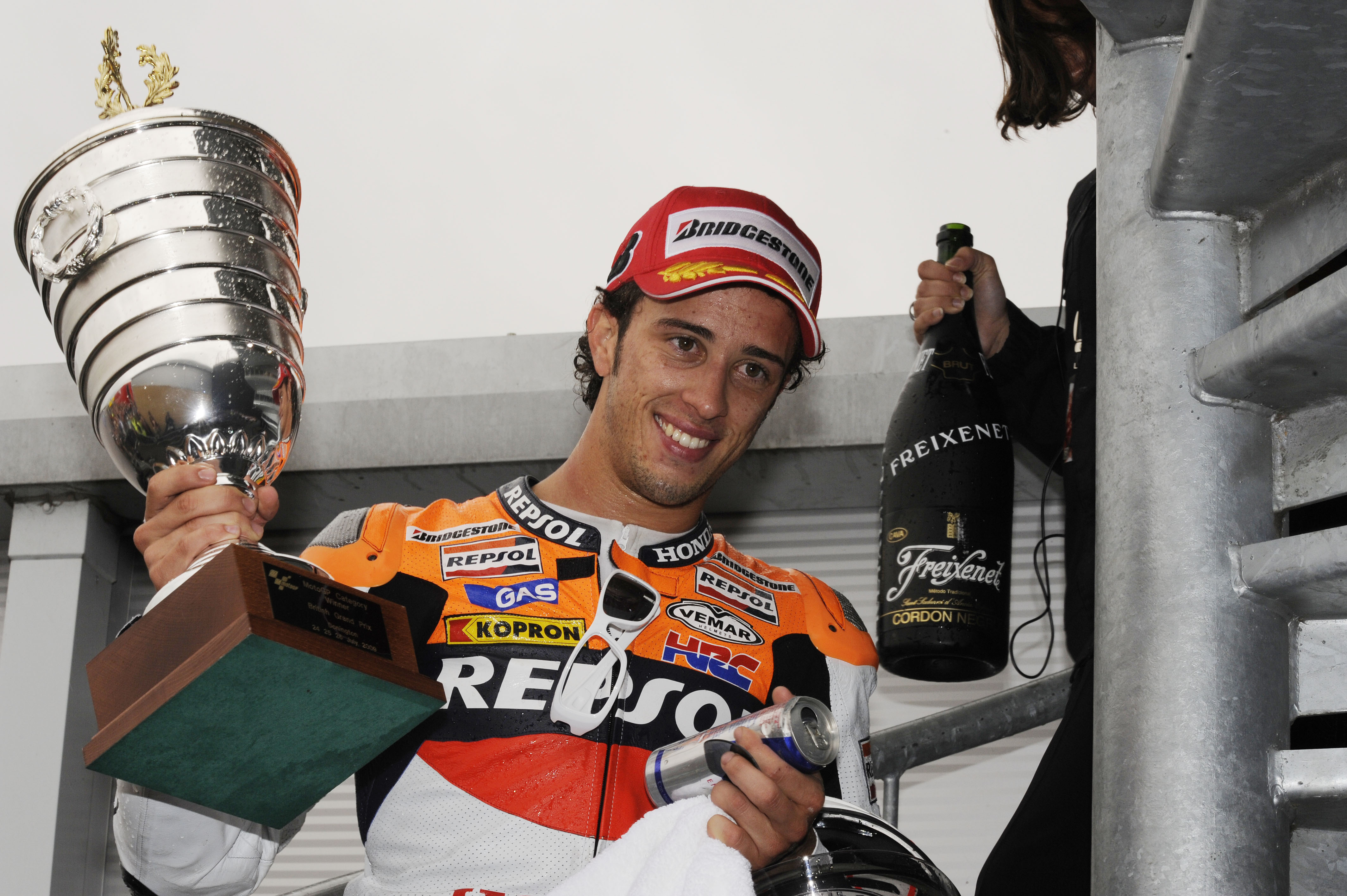 Scoring fewer points with the factory than he had in his rookie season on a satellite bike, he came home one place worse in the standings in sixth as former 250cc rival Lorenzo fought Rossi for the title.
And while he found more form in 2010 to take seven podiums from 18 races – doing enough to trigger some contractual headaches for HRC in the process – it was 2011 that perhaps once again highlighted how he's better as the dark horse.
By signing an airtight deal with HRC (rumoured to include performance clauses) he did enough to ensure that the team had to keep him for 2011, despite having already poached Ducati star Casey Stoner to join Dani Pedrosa.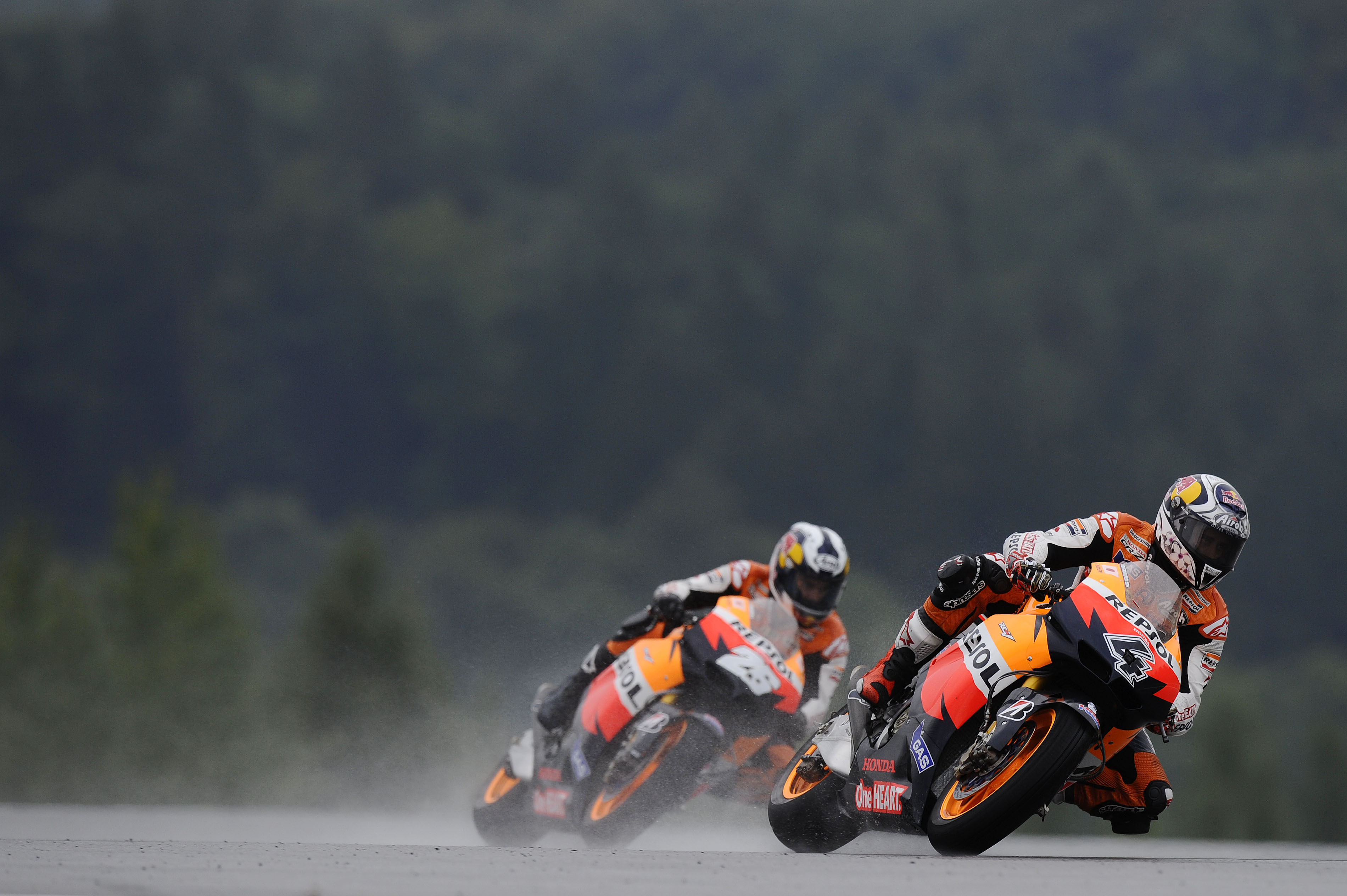 That left Honda with no other option but to take the bizarre decision to run not two but three factory machines – a practice since outlawed by the MotoGP rule book.
Sticking around in the team as the rider no one really wanted, Dovi got back into his stride and had a fantastic season, scoring seven podiums, only crashing once, and ending the year third in the championship behind Stoner and Lorenzo.
However, with Honda already acknowledging that it wasn't prepared to continue running three bikes in 2012, the writing was on the wall for Dovizioso's time with the squad – and the following year he was relegated to satellite status again as he joined Herve Poncharal's Tech3 Yamaha team alongside Cal Crutchlow.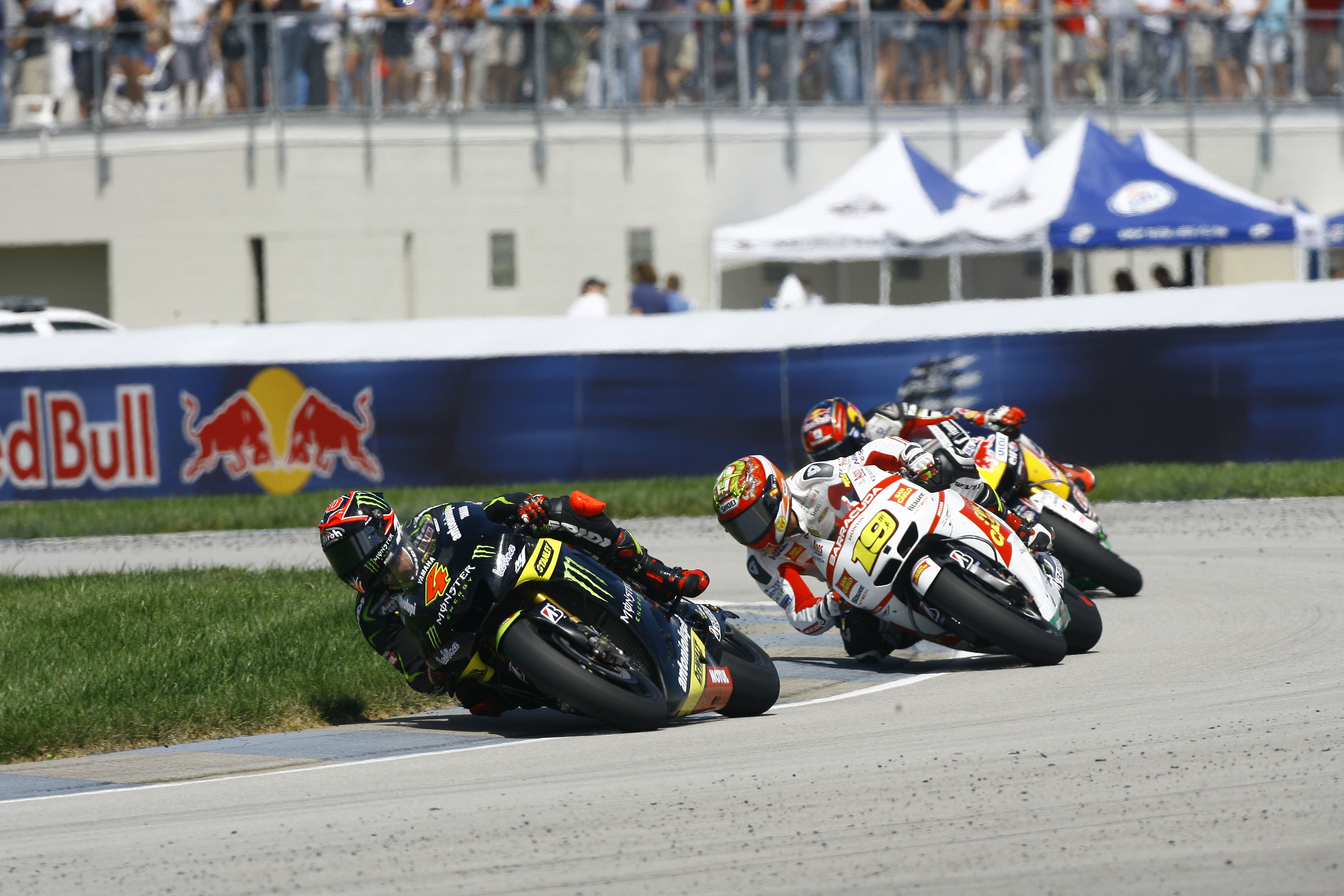 He immediately took to the Yamaha like a duck to water, though, and was once again a podium regular. Super consistent as well as fast, he ended the year in fourth in the riders' standings – still Tech3's best-ever championship position in its 20 years of premier class racing.
In fact, he did enough that he won the ultimate prize for any Italian rider in 2013: the chance not only to join Ducati's factory team but to do so as the replacement for Rossi himself.
Paying Lorenzo an incredible amount of money, Ducati made Dovi a clear number two on the bike he'd spent four seasons turning into a race winner
Dovizioso knew what he was getting himself into at the Bologna manufacturer, though, once again doing what he does best: fighting from behind as an underdog.
Amid a rough start on the Desmosedici with no podiums and eighth in the championship in year one, it's clear that Dovi saw the potential – and immediately started working on the project that eventually would define his career.
2014 brought a little more promise. Reunited with Crutchlow, he was able to increase his podium tally slightly with a third in Texas and second at the Dutch TT – but it wasn't until 2015 that things finally clicked at Ducati and Dovizioso returned to past form.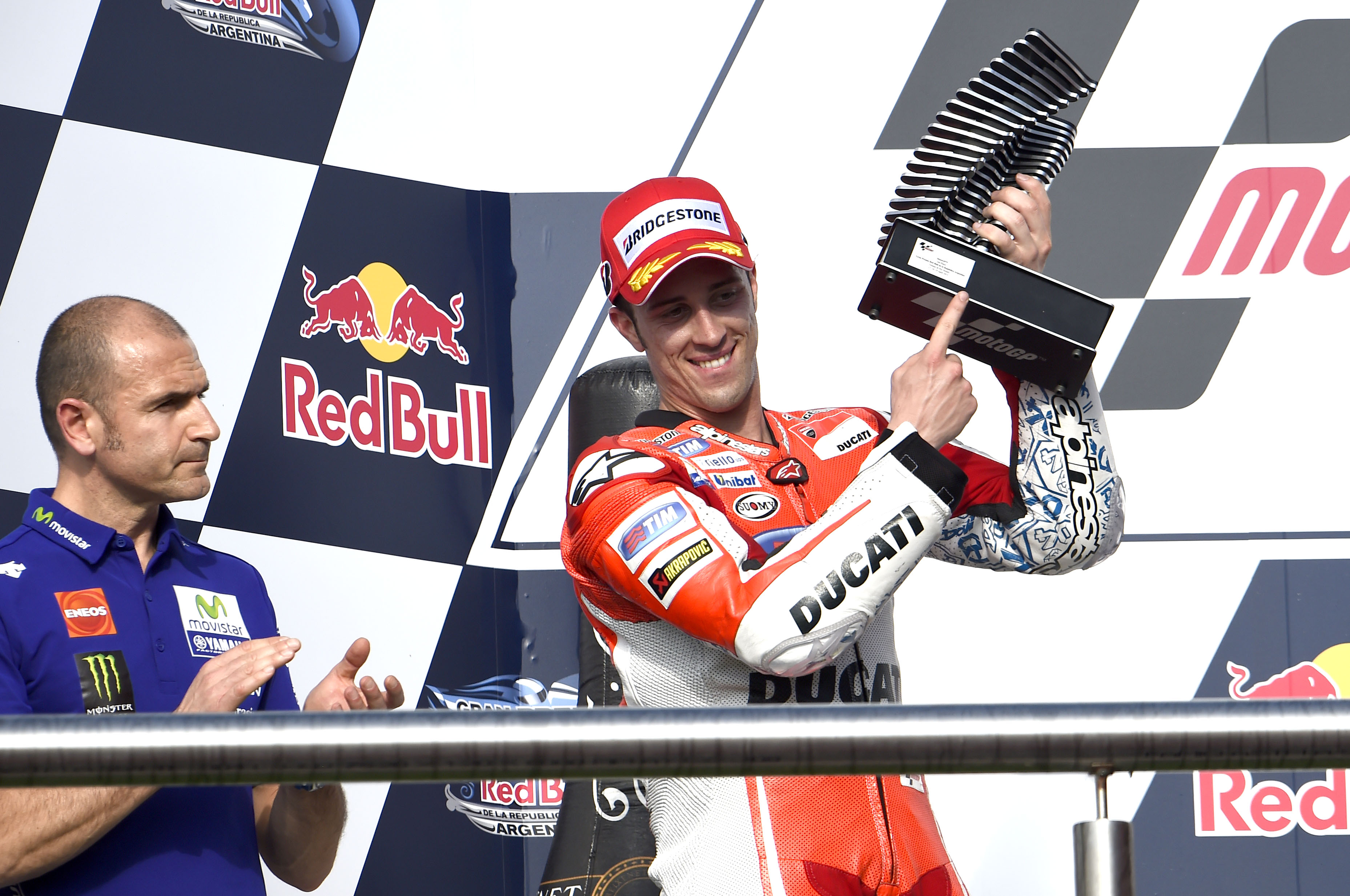 Four podiums from the first five races of the year was a sign of the rapid improvements coming at Ducati. While inconsistent in the second half of the year and eventually unable to take better than seventh overall, it showed that the pace was there now.
That means it must have rankled to see team-mate Andrea Iannone take Ducati's first win since the Stoner era mid-way through the 2016 season at the Red Bull Ring – especially with Iannone already sacked, in part for a last-corner move that wiped out himself and Dovizioso as they headed towards podium places at the Argentine Grand Prix.
Things were still going to get worse before they got better, though. With Dovizioso signed up for 2017 and finally looking like he'd get a bike capable of taking on Marc Marquez, Ducati threw a spanner into Dovi's plans by signing five-time world champion and former bitter rival Lorenzo as his team-mate.
Paying Lorenzo an incredible amount of money (rumoured to have been €12million a year), and with his former Aprilia 250cc team boss Gigi Dall'Igna (now Ducati technical director) immediately focusing development on the multiple world champion, Ducati once again cast Dovi into the underdog role, a clear number two on the bike he'd spent four seasons turning into a race winner.
But if there's one thing we'd learned it's that Dovi is happiest when he's the underdog – and he immediately got down to business by fighting for a title and proving to Ducati how wrong it was in not trusting him.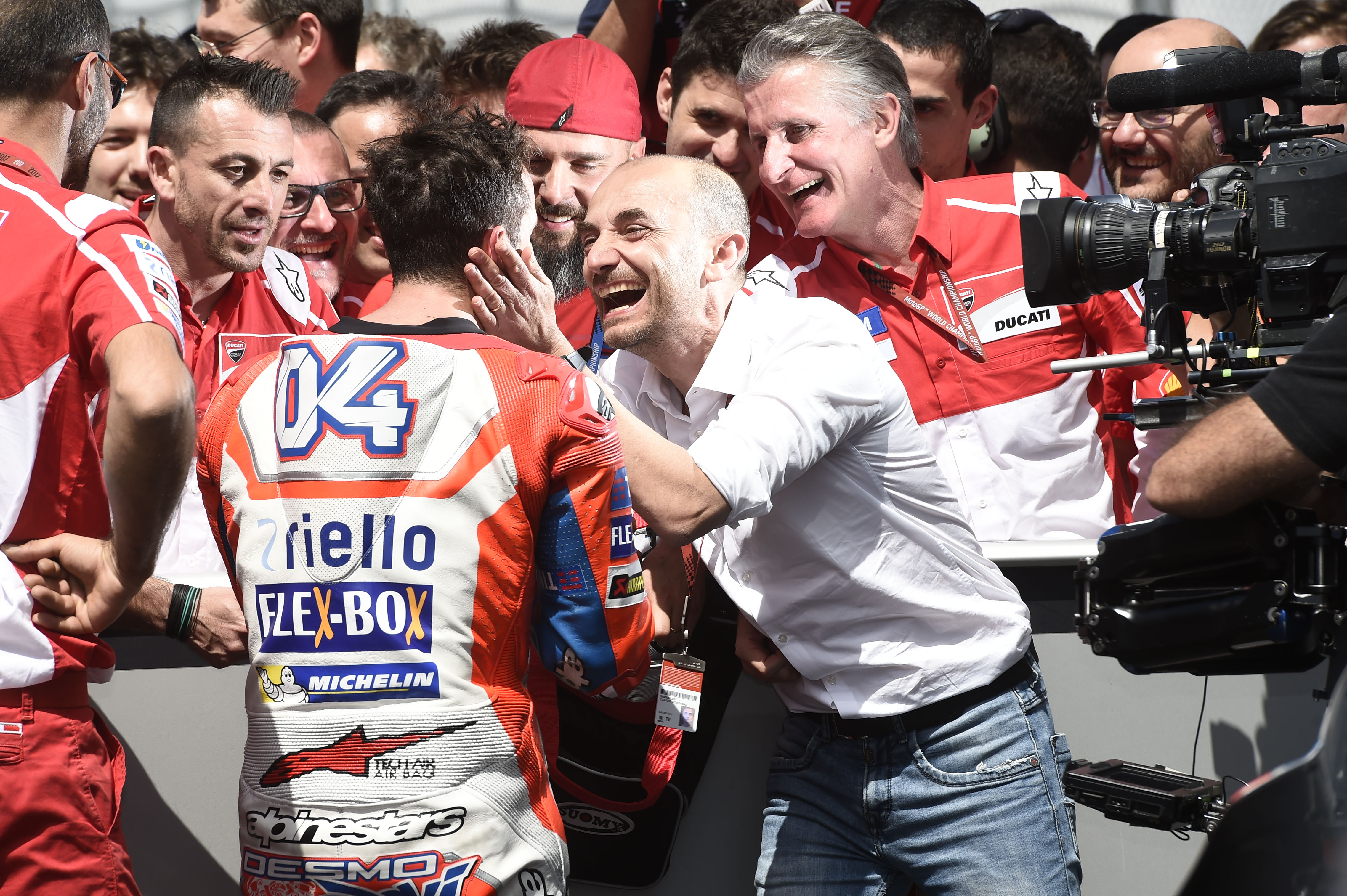 Previously a race winner only twice, seven years before at Donington Park and seven months earlier at Sepang, he proved his point by winning in front of an insane crowd of Ducati tifosi at Mugello – and backed it up seven days later at Barcelona.
Going on to take a further four victories that season, he pushed Marquez into a last race battle at Valencia, with the title coming right down to the wire thanks in large part to Dovi's ability to dig deep.
The perfect example of what motivates him, it's perhaps no surprise that 2017 was the highpoint of his MotoGP career. Though able to challenge Marquez for wins and for the title in 2018 and 2019, he never brought the same killer instinct as he did in his first title charge.
Despite completing a hat-trick of championship runner-up finishes, Dovizioso never managed to take the title fight to the wire again – with Marquez instead winning comfortably with not one but multiple races in hand.
It's possibly why 2020 has gone so wrong for Dovizioso, as well.
Considered the man who should be a multiple time premier class champion were it not for that pesky Marquez kid, Dovizioso took a podium in the first race at Jerez as Marquez crashed out – and was seemingly handed a clear path to title victory as it became increasingly apparent that the Honda rider was facing a long-term injury.
Yet since then nothing has gone Dovi's way. Never consistent, only a race winner once at the Austrian Grand Prix and rarely a visitor to the podium, his season as clear favourite has been an unmitigated disaster.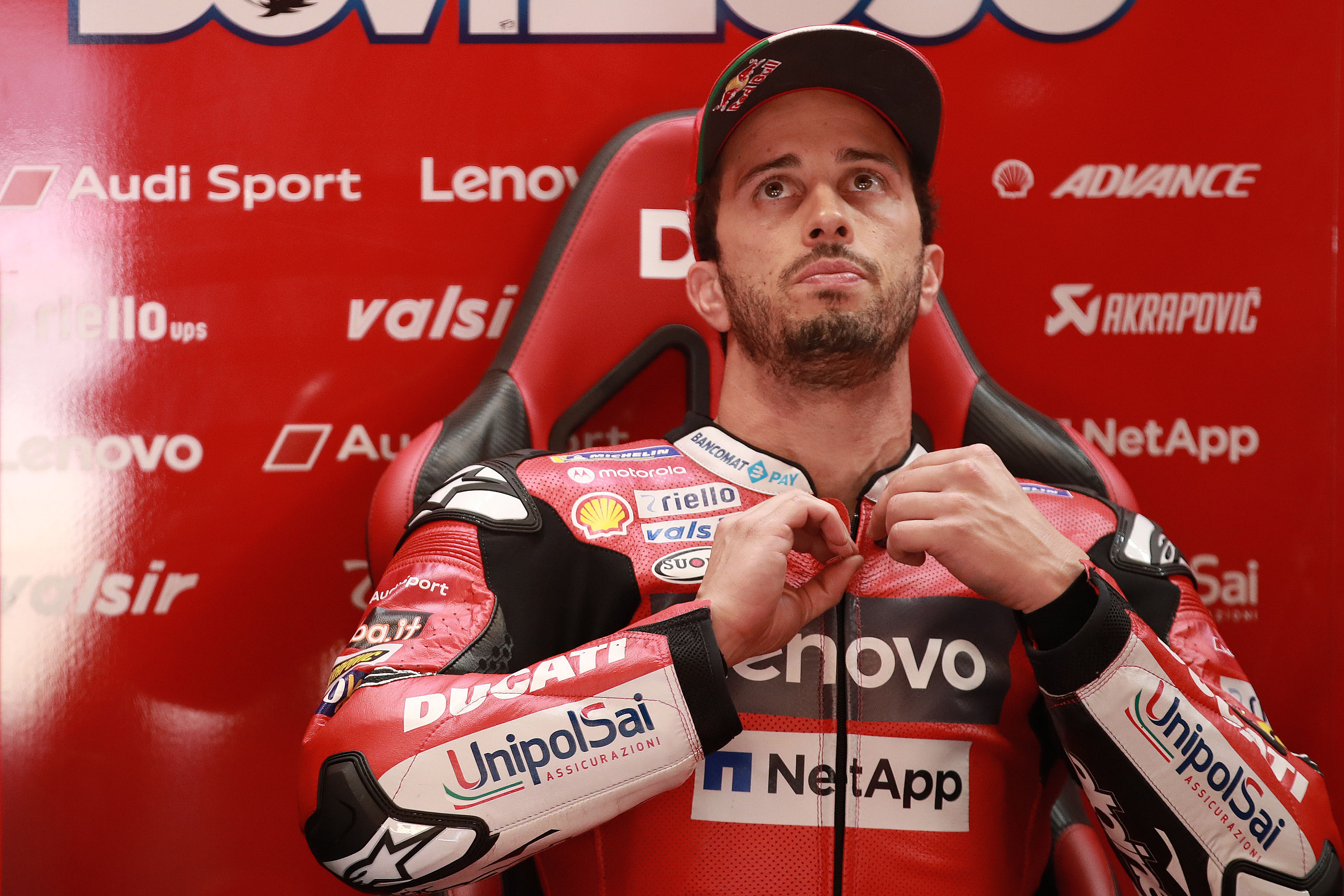 And that's why it's such a shame that the Portuguese Grand Prix in two weeks' time probably marks Dovizioso's last outing as a full-time MotoGP racer.
While he's saying for now that he's only taking a sabbatical in 2021 and not retiring, the route back to a factory bike is going to be very difficult given the influx of hungry young talent from the junior ranks.
What makes it worse is that there were offers on the table that could have given Dovi exactly what he needs to impress us. Courted by Aprilia to take over from the banned Iannone, the chance to join the Italian factory located just down the road from him could have been the perfect pairing.
With Aprilia very much the black sheep among MotoGP's current crop of ultra-competitive factories, the prospect of Dovizioso arriving there and revolutionising its performances was tantalising.
Instead, ironically, it seems like that role is going to his most persistent foil Lorenzo – and that Dovi's time as the underdog is finally done.