Aleix Espargaro admits he is not sure whether Jorge Lorenzo is "physically and mentally prepared" to take up the role of test rider for the Aprilia MotoGP team.
Lorenzo retired from full-time MotoGP competition after a troubled 2019 season with Honda but was snapped up by Yamaha to serve as its test rider.
However, his services have not been used extensively, and the fact Yamaha has picked World Superbike rider Garrett Gerloff as stand-in for Valentino Rossi this weekend rather than Lorenzo seems to signal the three-time MotoGP champion is unlikely to remain involved for 2021.
Lorenzo admitted to Spanish media that there is a possibility of him taking up test duties with Aprilia instead for next year.
But when asked about that prospect ahead of the European Grand Prix at Valencia, Aprilia's lead rider Espargaro cast doubt on whether this would be the most prudent course of action for his employer.
Espargaro's doubt is largely based on the recent exploratory test at Algarve, in which test riders were allowed to use MotoGP machinery.
Lorenzo rode a 2019 Yamaha there but was for the most part markedly off the pace of his counterparts from other teams.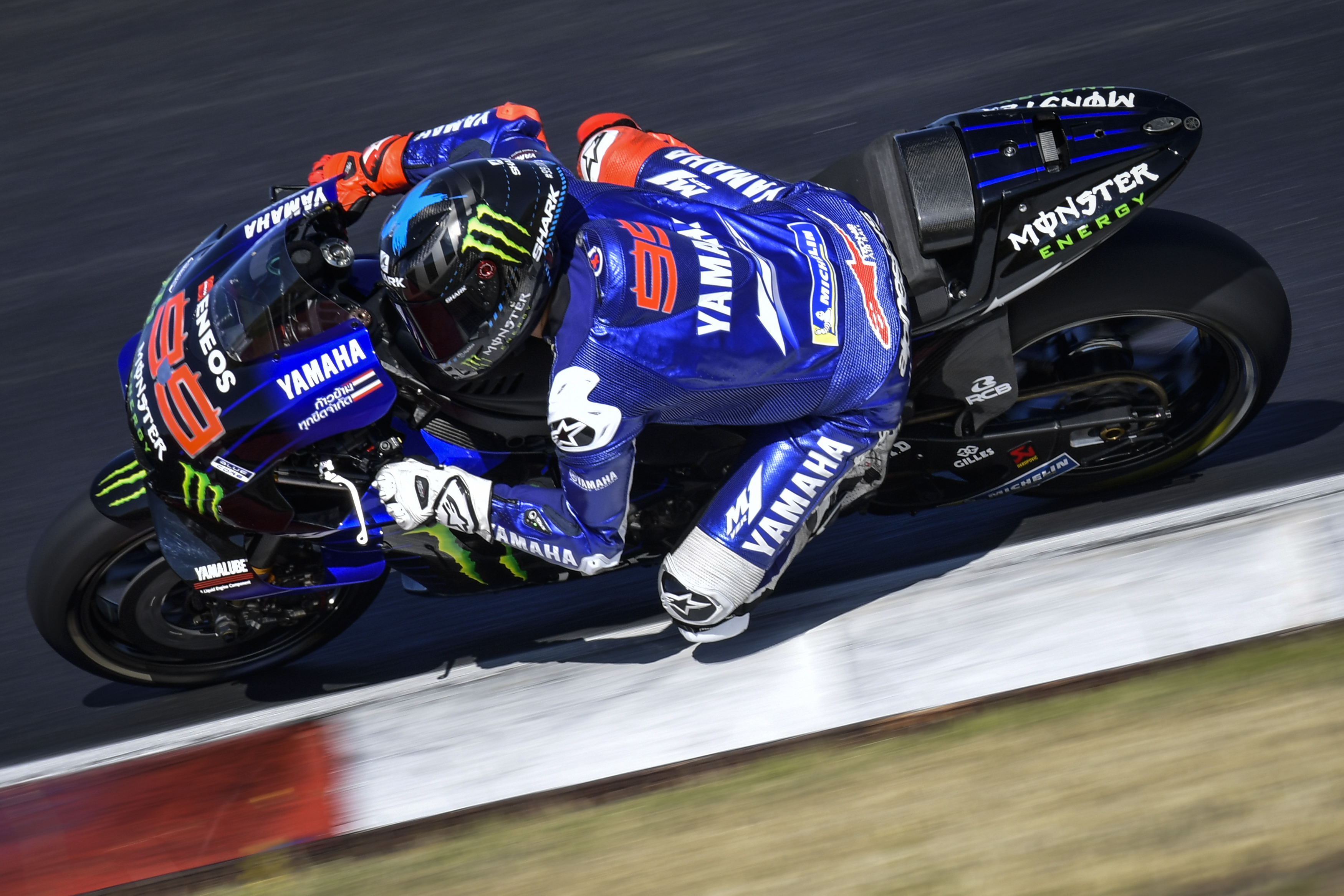 "I think the level that Jorge showed in Portimao is not enough to help me or to develop the bike," Espargaro admitted. "But you never know.
"If Jorge really wants to be fast and competitive, he can be a very fast rider, but for the moment I think the situation is also not easy for him.
"The level and the attitude of Jorge are in no doubt. [He's] one of the best riders in the last 20 years, a very, very fast rider.
"But I don't know if his commitment [is there], if his desire [is there], if he's physically ready, I'm not really sure. He's the only one who knows that.
"I feel good with the bike, but it's not a winning bike. It's not a Yamaha" :: Aleix Espargaro
"Aprilia is trying hard to find fast riders, the market is not easy but the good thing is that Aprilia management is working very, very hard, I know, to try to help me, to try to make the team stronger.
"But as we saw in Portimao, Jorge's level was not the best one, really.
"But let's see how much he wants to join us and let's see if he can help me."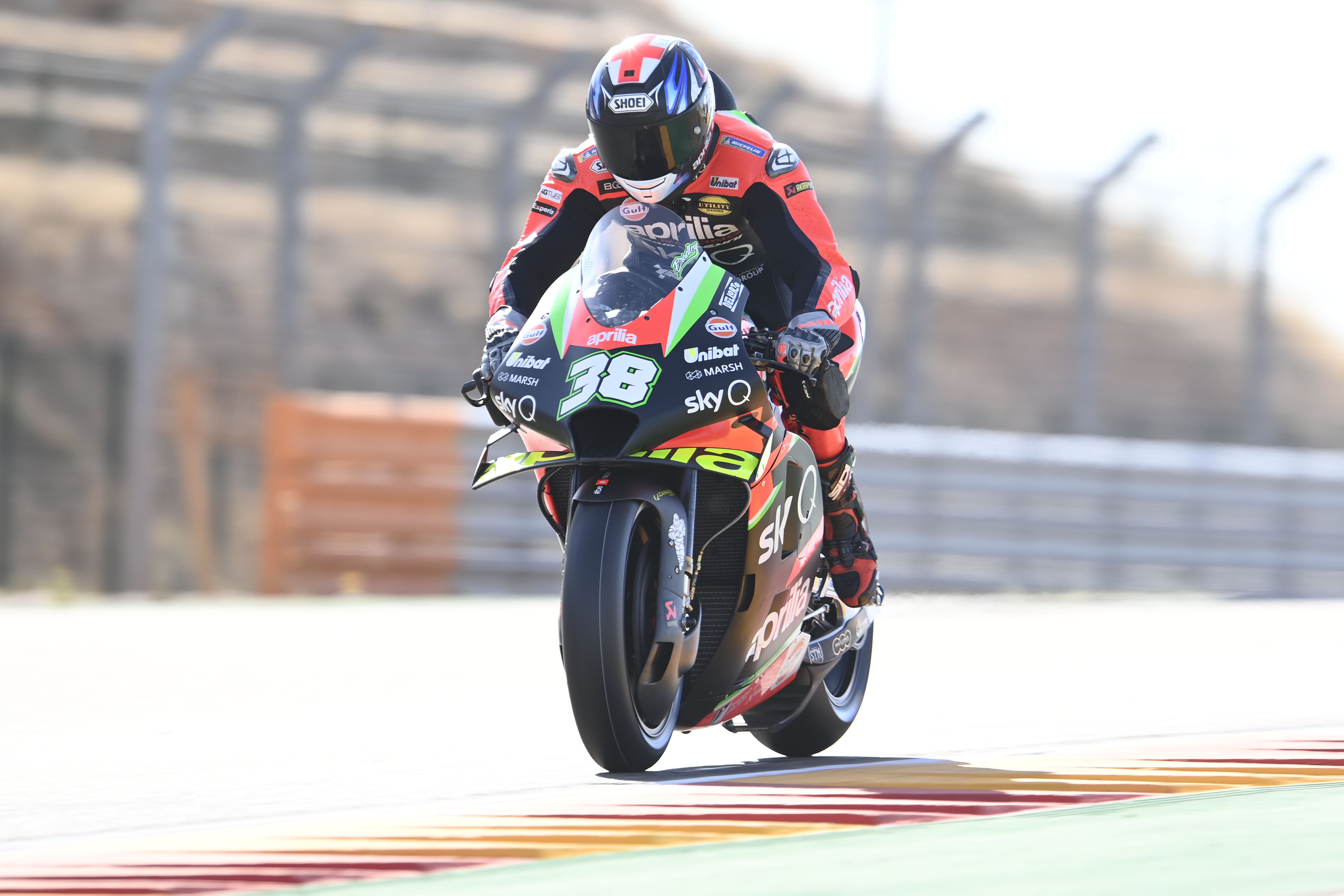 Bradley Smith (pictured above) has served as Aprilia's designated test rider this year, although Andrea Iannone's doping case meant he has actually partnered Espargaro in every race of 2020 so far.
However, he will make way for Lorenzo Savadori – himself a sometime Aprilia MotoGP test rider – in the final three races, with Aprilia saying it wants to reward Savadori for giving it a 2020 Italian Superbike title.
Espargaro said he wasn't sure what Aprilia would be looking to get from Savadori's outing but that he was happy for the Italian.
He stressed he would like to see Savadori continue performing test duties for Aprilia in the future.
Asked whether an Aprilia test role needed to be a full-time commitment from a potential race fit rider to be useful, Espargaro seemed to agree, before adding: "Aprilia is a good bike. The RS-GP 20 has grown a lot, I feel good with the bike, but it's not a winning bike. It's not a Yamaha. So the commitment has to be even higher than if you ride a Yamaha.
"You have to really push to the limit every single corner of every single lap, you have to risk more than the rest, because it is how it is.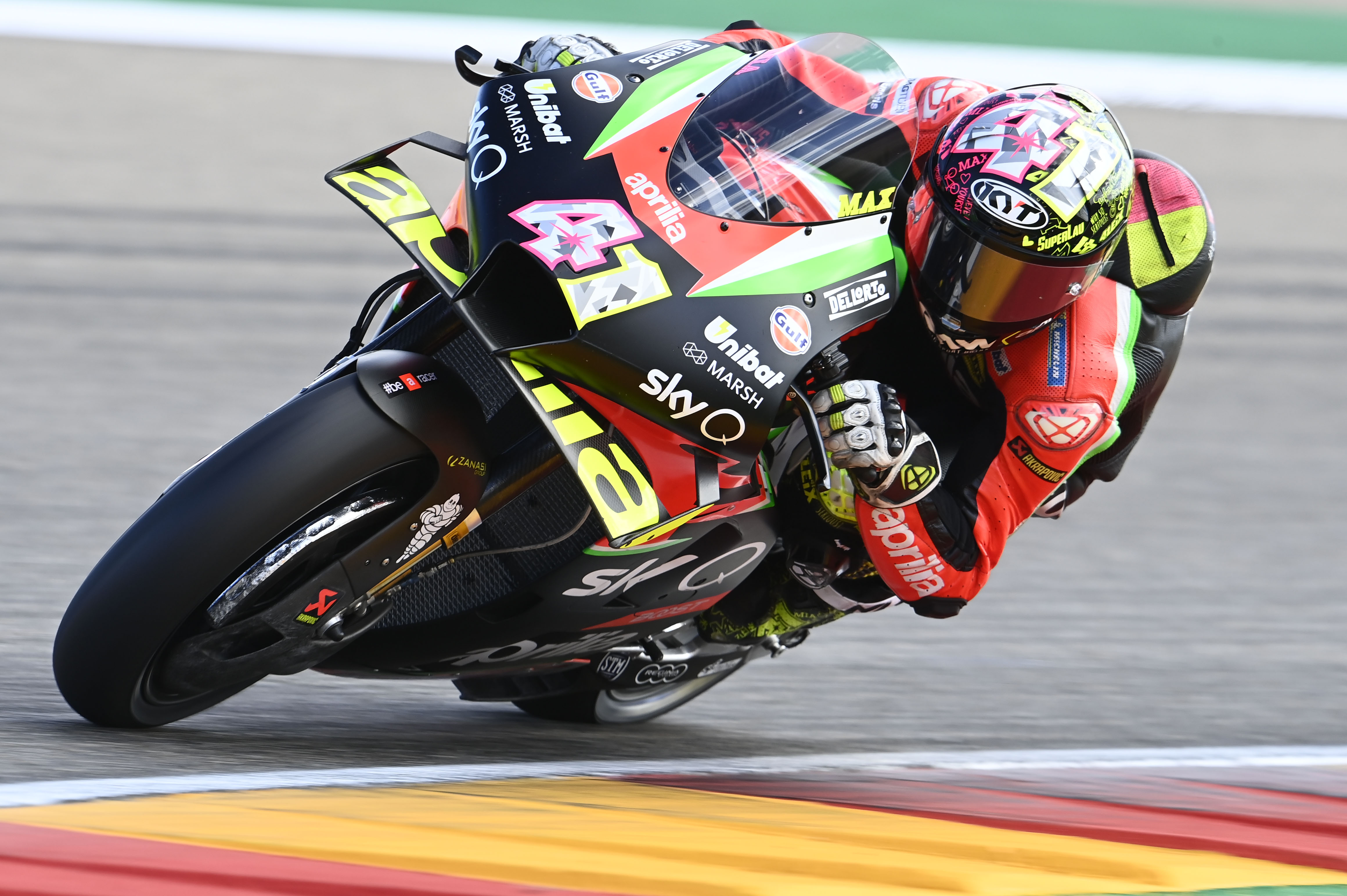 "We know that we have to do that. I'm pleased to do that, I'm doing that every single session.
"For example, I think Smith did a good job on the test team, Savadori every time he's riding the bike also he's trying to push at the limit, in Portimao he did a good job.
"So I'm not sure if Jorge is in the situation to do this now. I want to repeat again: Jorge is a very, very fast rider, but I don't know if in this moment he's physically and mentally prepared for this challenge."
Espargaro is signed with Aprilia for the next two seasons, but there is a strong degree of uncertainty regarding his team-mate, with Iannone only able to take up the seat if his doping appeal proves successful. A verdict there is expected later this month.
Ducati's Andrea Dovizioso and LCR Honda's Cal Crutchlow were top of the shortlist for Aprilia for much of the campaign, and Espargaro still sees Dovizioso as "the priority option", but it is believed neither is in the running anymore.